Architecture is the main thing which enhances the beauty of any place whether it is home, office, theatre or marriage hall. Interior plays an important role to make any place more amazing.
Now, False Ceiling came in existence!
These types of ceiling are becoming popular in modern homes, offices, and restaurants these days. It will add some creative touch to those plain white ceilings of homes and offices. You can also put beautiful lights in this drop out ceiling which give a royal look to the entire space.
[id=13249,2344,2343,1624]
Let Us Discuss Various Kind False Ceiling in Detail:
Wooden Ceiling
The next on the list of types of suspended ceiling are the wooden ceiling. It is one of the safest false ceilings you can install in your residential apartments and offices. Wood looks simply amazing on the ceiling and it will also prevent the risk of shock circuits. You can paint some beautiful images or designs on this ceiling grid to add magic to the rooms. It can be also in the form of wooden blocks.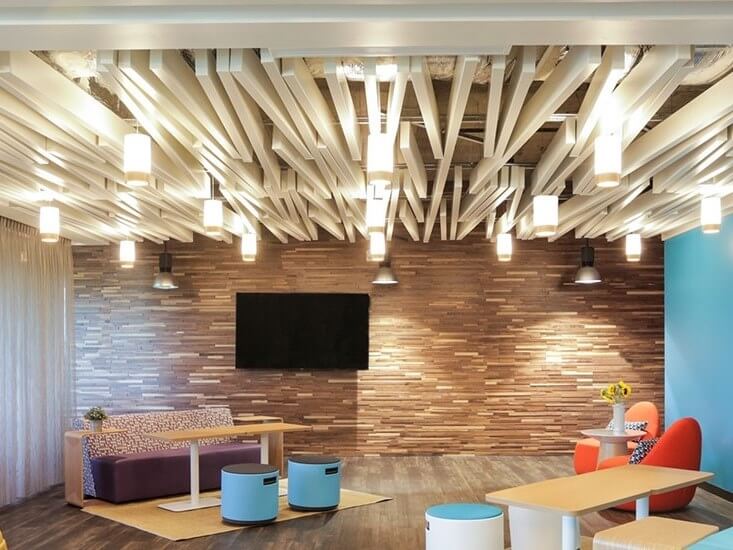 Gypsum Ceilings
Containing mainly sulfate of calcium, Gypsum ceilings can be installed in offices and commercial complexes. In this false ceiling, the gypsum tiles are installed on the ceiling which looks simple and professional. These types of trey ceilings are fireproof and can be given any shape such as curved, drop design or other.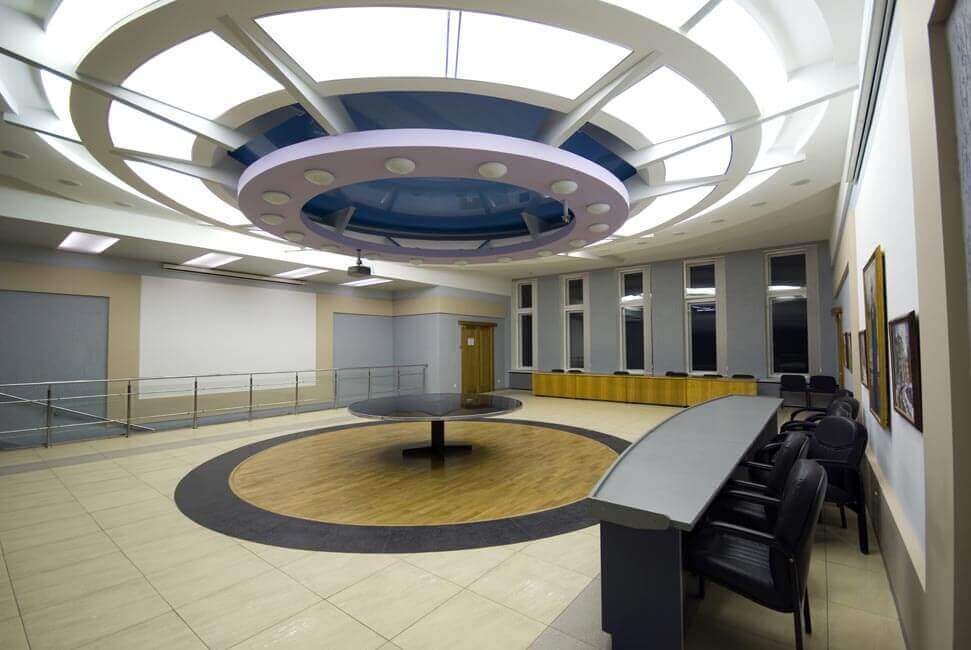 Glass Ceilings
Glass ceiling looks great in public places such as libraries, theatres, and restaurants. You can combine the idea of glass with wood or metal to beautify the appearance of ceilings. One of the major benefits of the glass ceiling is that be designed and colored in different ways. It will also give an enlarged look to the full space. You can put a chandelier or candle lamps to make this drop-in ceiling more attractive.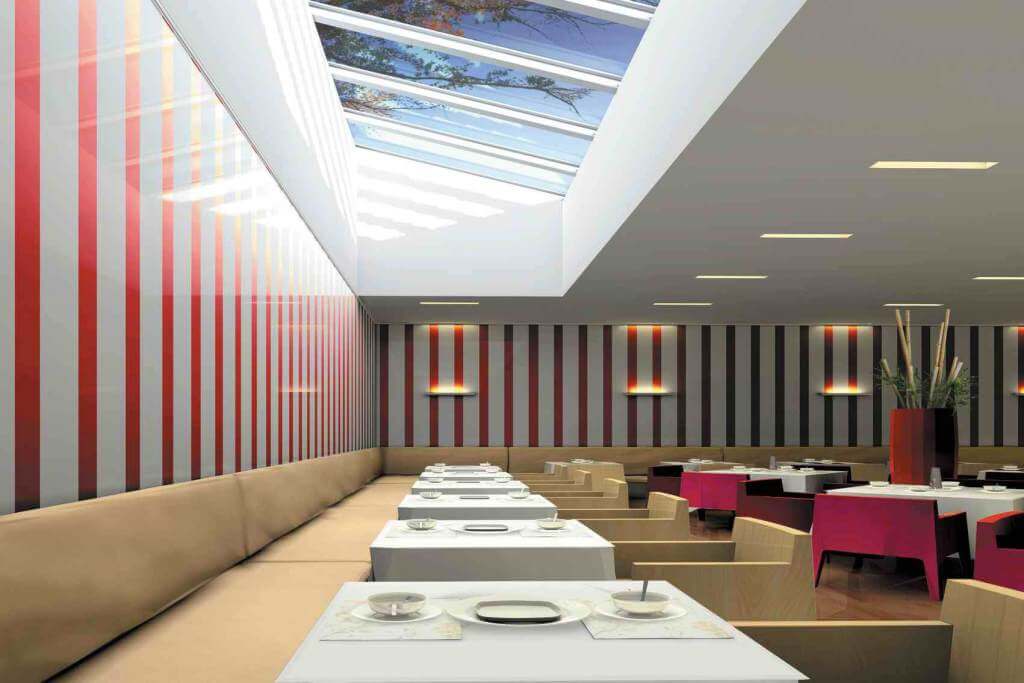 Cloth False Ceiling
This is one of the most unique false ceiling. It is not only reasonable in rates but also maintains the temperature of the rooms. Cloth false ceiling is very simple to install and any colored lights can be put in the fabric for brightening the rooms.
Metal Ceiling
The metal ceiling is appropriate for homes, museums and function halls. These false ceiling mainly have cross designs or T-section designs. The rods are then installed in the ceiling to give a finishing touch. Some of the biggest advantages of the metal ceiling are that they are affordable in prices and soundproof. It is convenient to clean metal false ceilings and can be beautified with artistic patterns and designs. You can also hang beautiful lamps from this ceiling.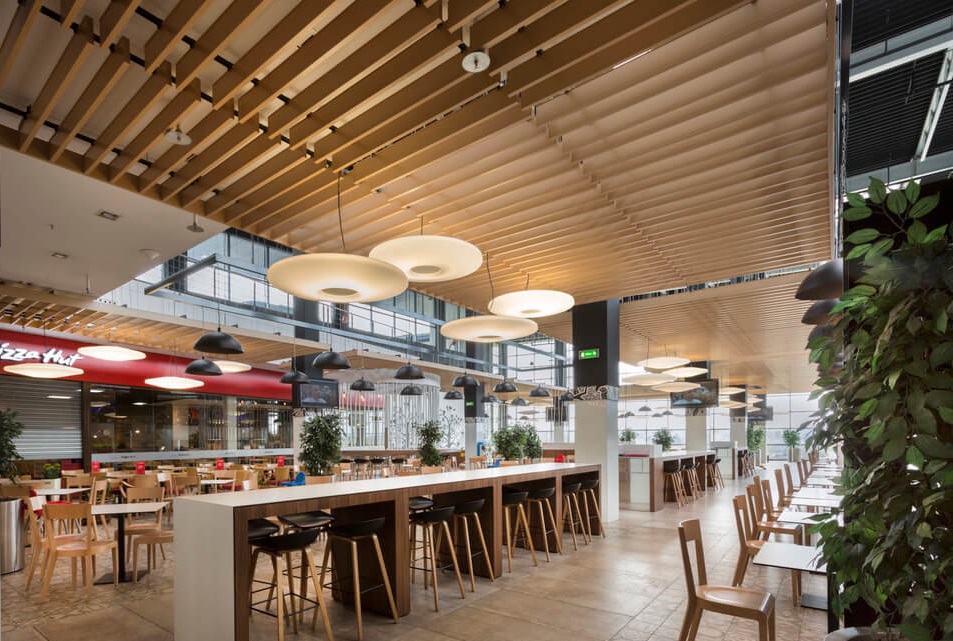 Plaster of Paris (POP) Drop Ceiling
POP is the widely used material in creating a false ceiling. Today, more than half of the homes, offices, hotels,and restaurants have false ceiling made from Plaster of Paris. It is a long life and can cover all the electric wires and ventilation ducts which spoil the look of the room. The plain linings, floral designs or any other artistic design can be given on the false ceiling made of POP.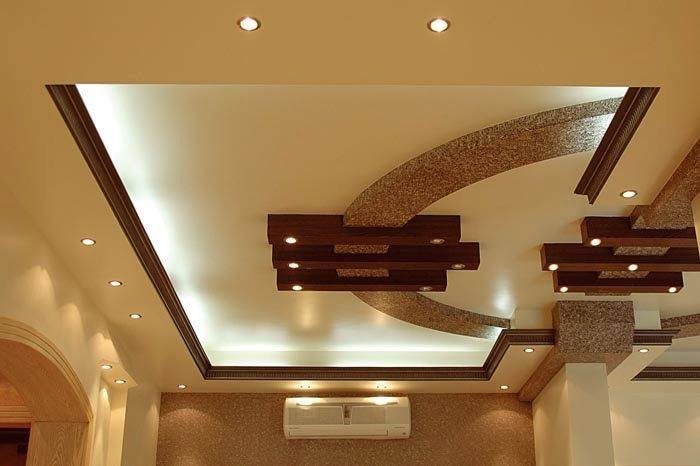 PVC False Ceiling
This is one of the best false ceiling types for any homes, office and, hotel rooms. You can easily clean PVC false ceiling and it also hides the lights in a manner in which the rooms look brighter and livelier. Various colors can be used on this T-bar ceiling and you can also give it any shape. This false ceiling is also affordable in price and prevents shock circuits. It is perfect for any kind of weather.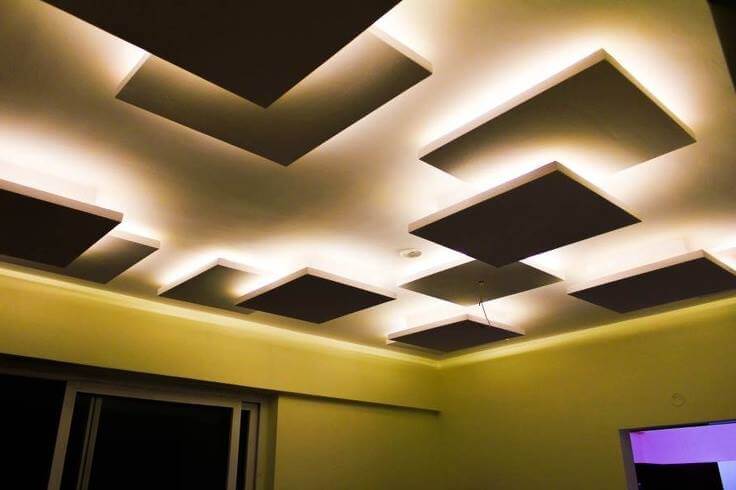 False Ceiling Have Many Advantages and Disadvantafes
Advantages
1. The false ceilings decrease the space between the floors and ceilings which makes it easy for you to clean the ceilings and maintain them.
2. They look stylish in the rooms.
3. They can hide the pipes and wirings which make space look clean and beautiful.
4. You can fix a lamp, frame or elegant lights on the false ceilings.
5. They can be painted or designed in the ways you want.
6. They prevent the occurrence of fire and are also reasonable in prices.
Disadvantages
1. Some of the false ceilings such as wooden ceilings can promote the growth of termites and bacteria.
2. Metal ceilings can lead to shock circuits in the home.
3. Heavy decorations or lamps can shorten the life of false ceilings.
Conclusion
Depending on the kind of space, you can choose from above false ceiling types on the basis of different materials and designs. The false ceilings are widely used in offices, restaurants, function halls and residential apartments for a rich appearance. You can also take help of an interior designers who will suggest you the ideal false ceiling for your space.