It takes time to get your house to look like a home. The bare walls may start to be an eyesore after a while. However, some beautiful wallpaper decorations can fill the spot to help you make things more comfortable.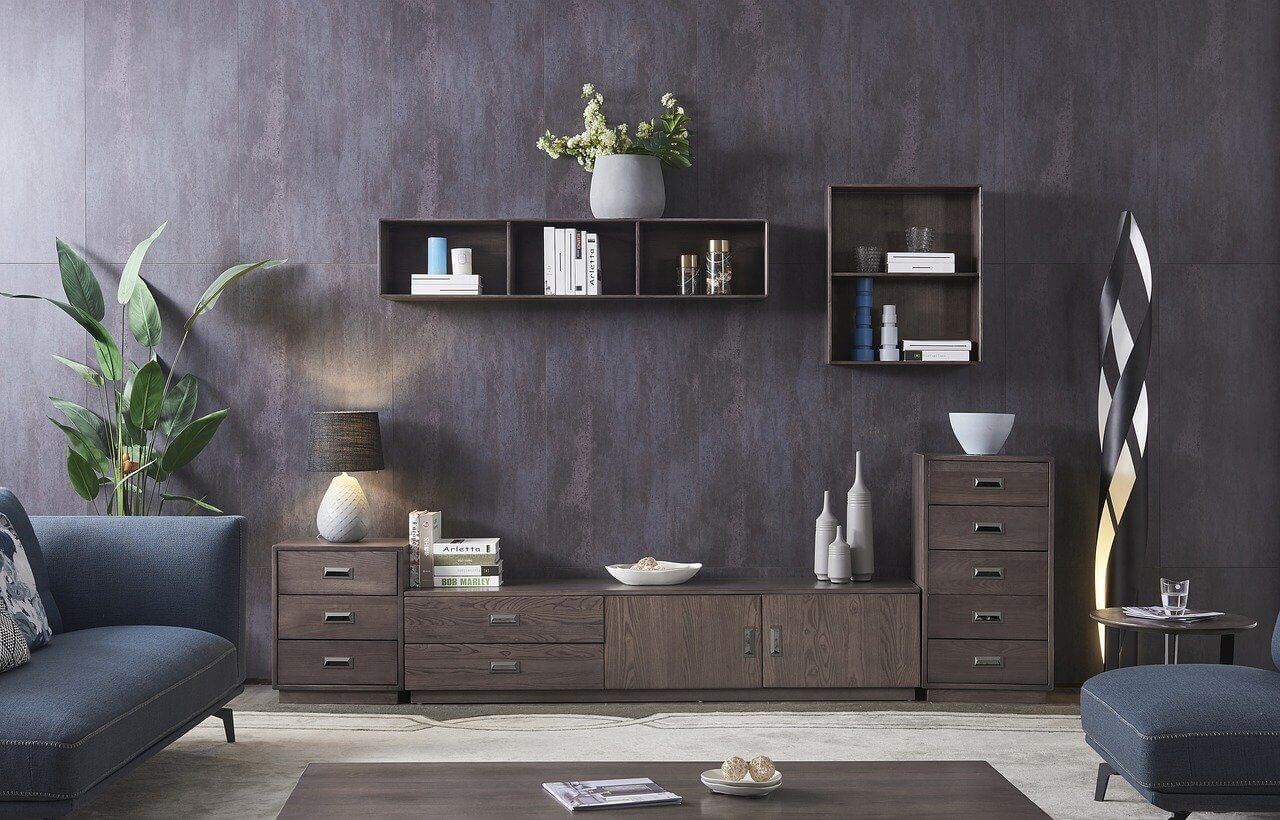 Here are some tips to help you make your walls at home look more attractive with better wallpaper.
Add Style
If you stay in various single-family homes, you know that style is the key to making them better for living. Pick a wallpaper that denotes a particular motif to help you create more personality in your house. Maybe you want to pick a bold color combination to break up the monotony of a white wall.
A rich pattern of blue and green can give it that unique look, but you still have some leeway to create a neutral tone for the rest of the house. The contrast gives it that touch of flavor that you need to separate yourself from the pack. Play with the lighting in the background and the light colors for your blinds, chairs, and other items.
Give It Some Drama
Adding presence to your room gives it a spirit to itself. You might have some intricate art that would work with a unique marbleized pattern with hints of silver and gold to create a dramatic appeal to the house.
It's a great talking piece for your family or even colleagues interested in art. Wallpaper can make a dull space feel alive through movement and flow. It creates a more attractive look that people will love to be around to talk about and enjoy the energy.
You might have gold accents on the wall that complements your matte black chairs, tables, and dining room settings. People will know automatically that this spot is for special occasions only. Create a mystic element that keeps your home intriguing for people to reflect on later.
[id=555,154,367,357]
Think of a Customized Style for Each Room
Another reason you need quality wallpaper is that it can make each room in your house have a unique theme. Maybe for the living room, you want some earthy tones. You might have a bay window with tan shades to help you accentuate natural lighting.
It could be where everyone relaxes before getting inside the main section of the house. The basement can have some colorful accents with deep red to help create a more intimate feeling. It might be a spot where you have your movie theater or entertainment center to watch new films or live sports games.
When you give specific rooms a theme, it can help make them more purposeful to the wallpaper decorations in the house. Additionally, you can get more creative about how you use the space to help you make everything look dynamic.
Build more character in your home to give it better curb appeal.
[id=9139,6497,7592,13264]
Create Eye-Catching Bookcases
While this doesn't necessarily make your walls look great, it can be the perfect addition to your accessories. You might not want to use wallpapers for specific rooms. However, you have bookcases that lean against your walls.
Your study might look like a boring mess of books and wooden bookcases. Add some floral elements to the bookcase with some unique wallpaper patterns. Some flower and rose prints can give them some color pop while not fighting the essence of your home.
Maybe you have a room for sports memorabilia with biographies, limited edition cards, and other things that require bookcases. You can have a football or basketball theme to go with that section of your house. It creates a fun look that some of your athletic friends will envy that they don't have these small additions in their homes.
Gives An Illusion to Your Doors
Another creative thing you may want to add to the house is a cover theme for your doors. Utilize elegant wallpaper print to help you set the mood for a room. You might have sliding closet doors that look out of touch with today's theme.
Spruce these up with a floral element that you enjoy. You can have a wallpaper background with rose petals and trees to help you enhance the look of your room. Maybe you have two closets in your bedroom. Have a place for your clothes and the other for your jewelry and accessories.
It can help you take up space and do so in a way that won't affect the rest of the house. Your bedroom is your sanctuary in your home. You can design it to your tastes to help you feel more relaxed.
Wallpapers don't just have to be for the wall. You can find creative use, like putting it around the door for vibrant energy in unorthodox spaces.
Have a Natural Element to Your Room
Mother nature always comes in handy for every aspect of your life. Why not have her be a part of your home? You might have a kitchen that needs some wall decoration after remodeling the house. Those white walls won't do after a while.
Maybe you have floral arrangements on the table and a few plants growing near the window. Keep that theme going with a vine look for your wallpaper. Have some neutral tone window curtains to bring the light in on a sunny day.
You'll have the perfect backdrop to relax while you eat a meal at your table with family and friends. Also, it breaks up the common theme that goes on in your house. You feel better having some contrast to keep your home entertaining.
Makes Your Home Look Artistic
You might not have the budget for expensive artwork. However, some quality wallpaper with your favorite items can give your home an artistic appeal. Let the wallpaper help you tap into your creative juices.
The clean look gives your home more of your personality and style when fixing things up. You can make your home look more appealing with the right wall décor.