Your dining room is one of the most pivotal areas of your house. It's one of the places where you'll have your everyday dinner with your spouse and kids. However, it's a regular meeting ground when you have your friends and relatives over for an event.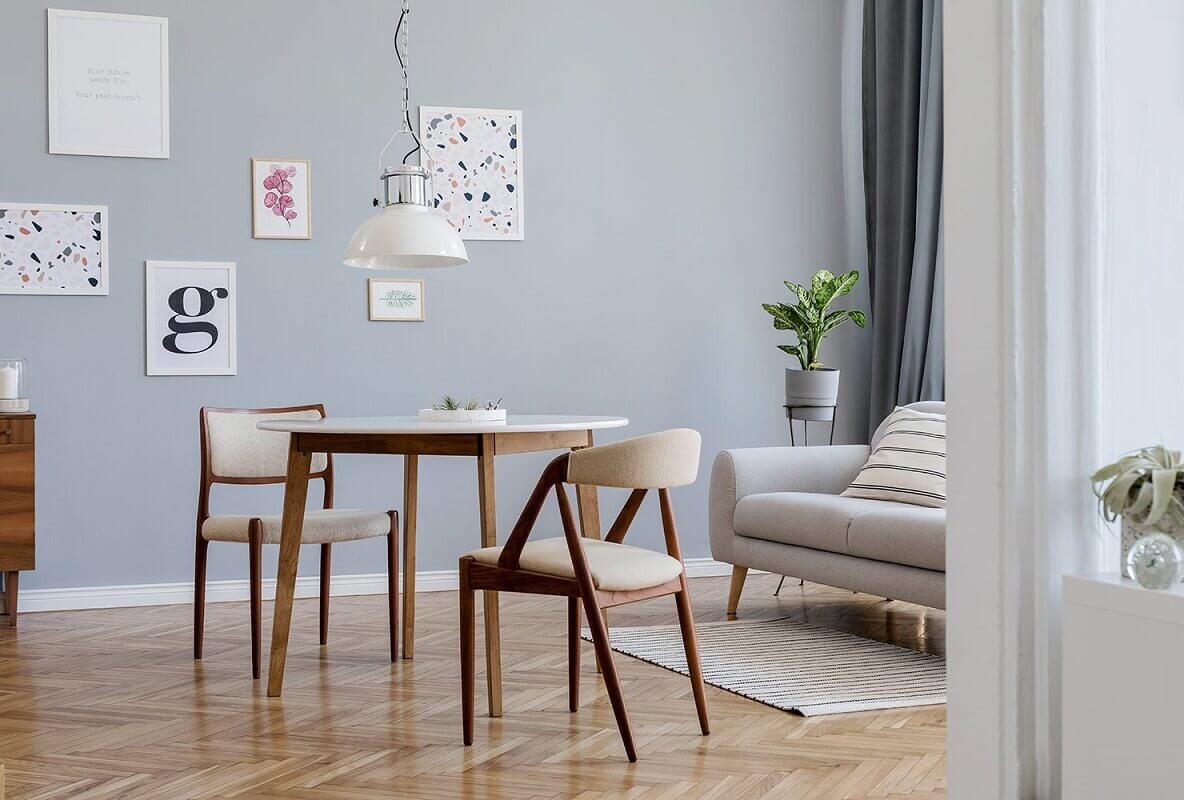 image courtesy: shutterfly
Here are some things to help you spice up your dining area.
Having Quality Furniture
When you want to buy vacation homes, one of the first things you want is quality furniture for the dining room. Keep that same energy for your house. Pick something that can handle the wear and tear for years to come.
However, you still want something comfortable that you can relax after a long day at the office. Some people use the dining table as the room centerpiece, while others like to use it for different things.
Regardless of your reason, you want to make sure that the table stands out and it's perfect for lounging after a day of work or resting on the weekend.
Your kids might have this spot as a study area before going to their room. Also, this could be the chit-chat area for your loved ones.
[id=15254,15020,14937,14892,15778]
Adding a Splash of Color
Nothing says a dining room more than the right colors to help set everything off. You need to set the mood right with colors that match the dining room set. Maybe you can have a white and red theme for your dinners.
You can keep it in an intimate setting for close friends and relatives. Also, this could be the table where you have a date night with your significant other when you don't want to go to a restaurant. Don't you want it to have a romantic vibe that you can enhance with candles, flowers, and candy?
The colorful décor and relaxing environment can make it feel like another place within your home. You don't have to venture out somewhere when you both want some alone time in the comfort of home. Add some floral elements to the wall and get the right accessories to help you transform this room into the ideal relaxing spot to help you enjoy your home even more.
Keep it bright and lively to help you keep your appetite up as you dig into the next meal.
Making It Your Style
A dining room isn't the same without some personality and style. You might have some cultural things like specific candles for different holiday settings. You might use it as a formal arrangement to show off expensive dinnerware.
It could be the room no one goes to unless it's a special occasion. You can savor the setting to show off to your boss or friends when they come over. Also, you might have come from a more rural background.
The style would have more wood grain and a rustic feel to give it more of a relaxing vibe. It's laidback to enjoy some comfort food and long conversation. It gives you better elements to sit down and take in the meal for hours.
You might like a beach environment where the colors are blue, green, and white. It has a nautical feel to make the dining room airier and more open.
Maybe you want to fuse a contemporary motif with traces of your elder's culture. You can have some traditional utensils mixed with your fabrics, and the older relatives will appreciate them. Have a balance between your perspective and your ancestor's history.
Your family will love that you keep the foundation intact.
Putting Out Some Tabletop Decor
You can't have a quality dining area without the right tabletop décor to match. You don't have to wait for a big Christmas or Thanksgiving dinner to spruce up your table. The beautiful thing about having unique décor is you get to change it based on the mood and feel of the week.
Maybe you want to have an Asian-themed dinner. You can have some beautiful roses and intricate designs with your Udon noodles, Waygu beef, and Matcha ice cream. Maybe you can have some chopsticks and glasses with your sake bombs.
For the appetizer portion, get a nice wooden bowl placed in the middle where you have your freshly baked bread or fruits for an entertaining yet functional purpose. A candle stand can give it an elegant edge if you want a candlelit dinner on a quiet Friday or Saturday evening.
Also, you can't forget a vibrant floral arrangement. The beautiful flowers mixed in with a smooth table can help you set a soothing mood for any gathering. You can combine colors and fabrics to make your table livelier.
[id=500,511,536,494,487]
Make a Place of Entertainment
You can add a bar and speakers with Bluetooth to help make the room a place where you can entertain your guests. It feels great to dance, sing, and enjoy a few drinks with the people you love. This more casual setting makes everyone more comfortable.
Also, be sure that you sweep and wipe down the area regularly to maintain it for everyone to let their hair down. The dining room doesn't always have to keep a formal motif. You can let it be a place where everyone can enjoy each other's company and have fun after a long week.
Adjust for Spacing
Always know how to adjust for your table. You want to have a fabulous dining room set, but you need to move around to get the most out of the space. Measure the spot to make it easier to move chairs out the way or keep some distance from the kitchen to make it better for transferring food to the table.
Knowing the dining room dimensions can help you plan the best strategy for making it functional and fashionable for different events.
Whether you're having a sit-down dinner with your wife and kids or opening your home to family/friends, you want to create an appealing dining room to enjoy your company.