Dining room is actually the most awesome place in house. It is where whole family gets together once in a day to discuss various things along with dinner. While modern lighting trends brightening every corner of dining room along with it can also help to build a close connection with each other.
It is just so cool to have sumptuous dinner with family and friends in well-lighted dinner space. So, this article spotlights some of the latest dining room lighting trends that you can try for your dining space.
[id=441,440,439,435,380]
Modern Dining Room Lighting Trends & Latest Fixtures
Cost-effective Paper Pendants
Dining room lighting ideas needs many bucks. But you can also save bucks and still make your dining space look attractive and elegant. All you can do is hang a paper pendant on the top of dining table. It gives a nice look and you can buy it at affordable prices.
Paper pendants come in various forms, patterns, and colors. You can try any of them that go with background of dining area.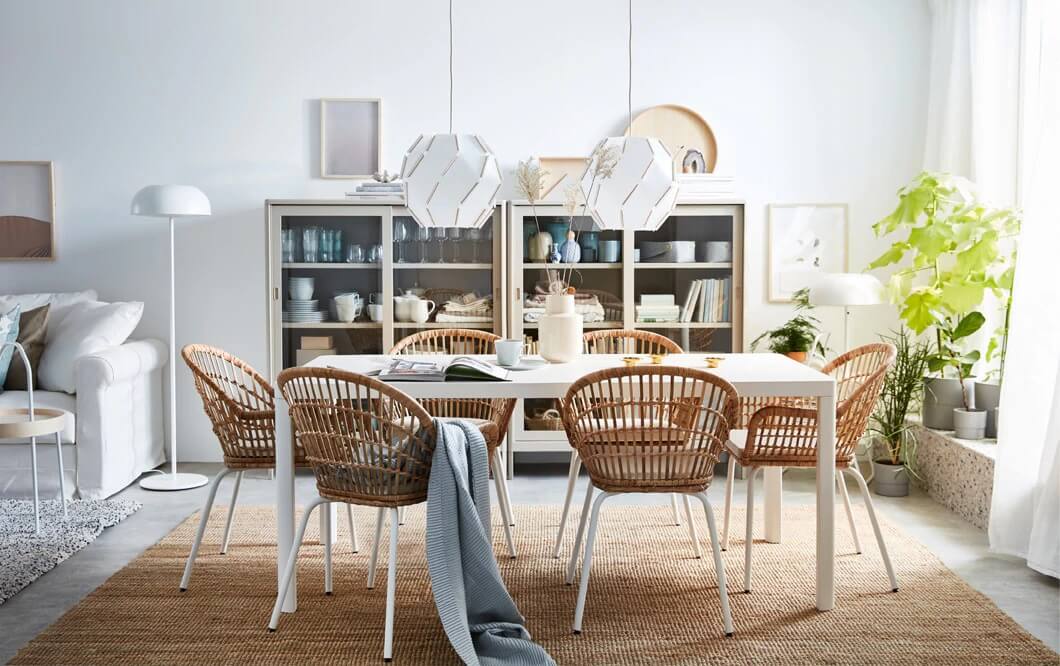 Sculptural Light Fixtures
Shapes will make a lovely atmosphere around dining area. Many youngsters choose sculptural lights to place them right on the top of dining area. These lights have unique shapes, patterns, and designs. Apart from that, they illuminate the whole room.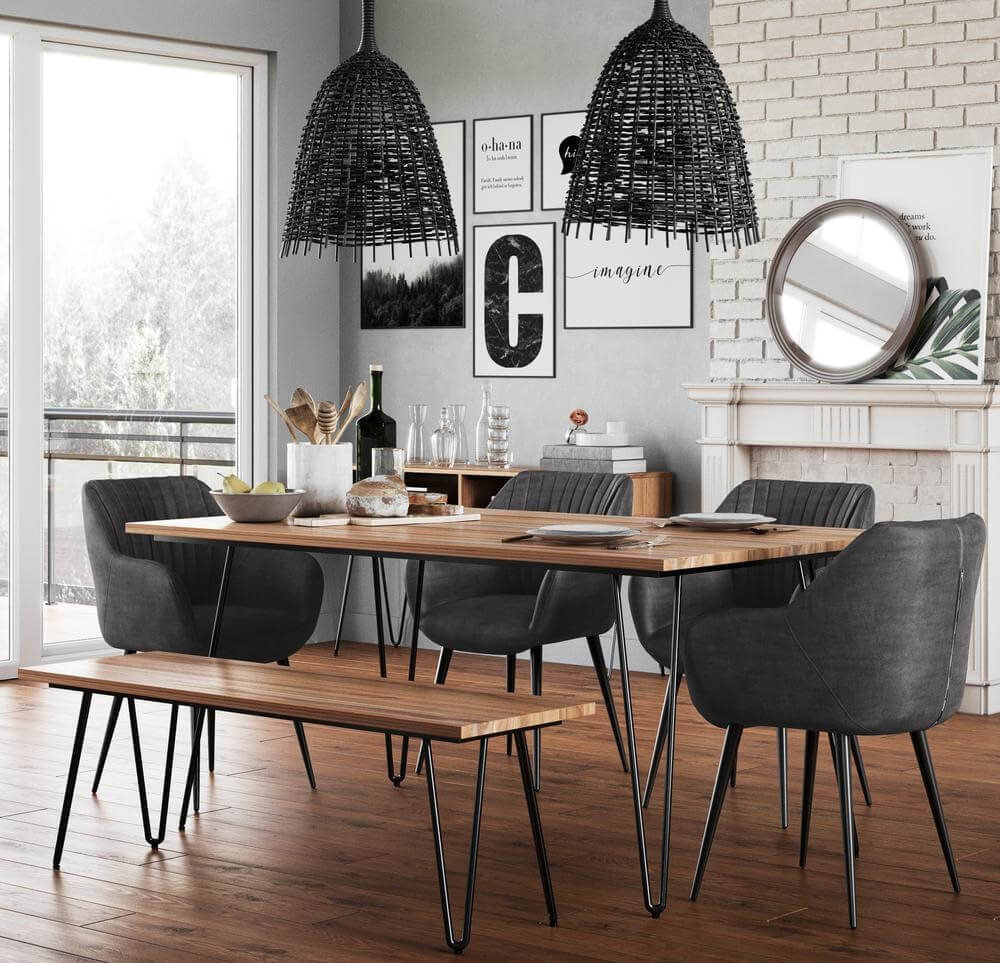 Bulky Chandelier
Chandeliers are the most popular ways to light up any space. You can pick an artistic and royal chandelier for dining area. It does not collide with dining table or chairs and brings a warm look during dinner time.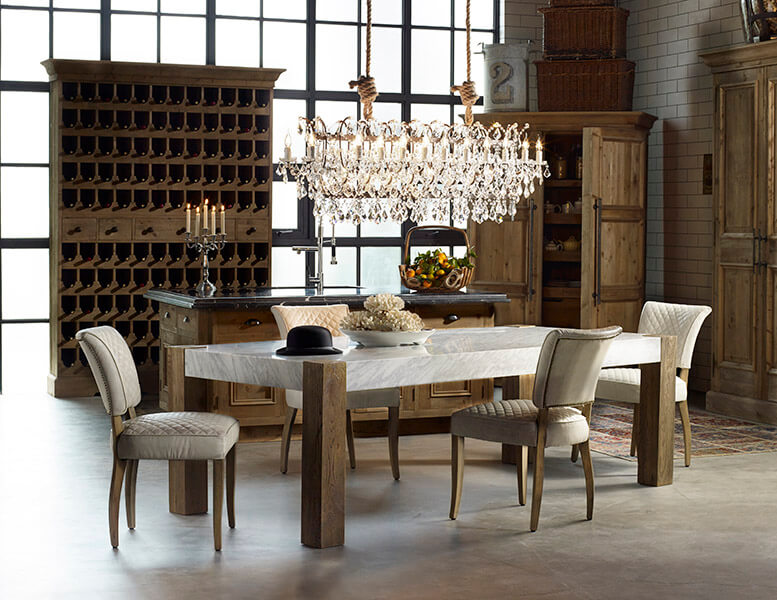 Fabric Lights
You can simply attach a bulb in any beautiful fabric with designs. Bulbs will make designs more stunning while having dinner. You can also put a wall piece or artwork similar to color of lights.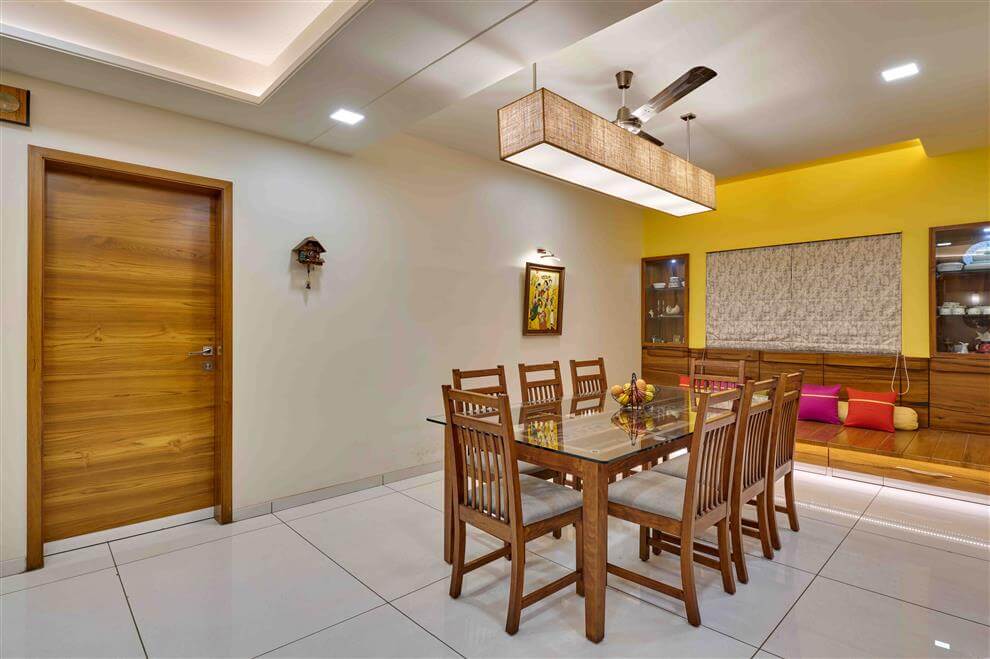 Bubble Lights
Bubble lights can convert a dark dining space into a lavish area. They look classic as well as modern dining room lighting fixtures enough to lift your eating mood. You can get different designs and colors in bubble lights to give that special look in dining area.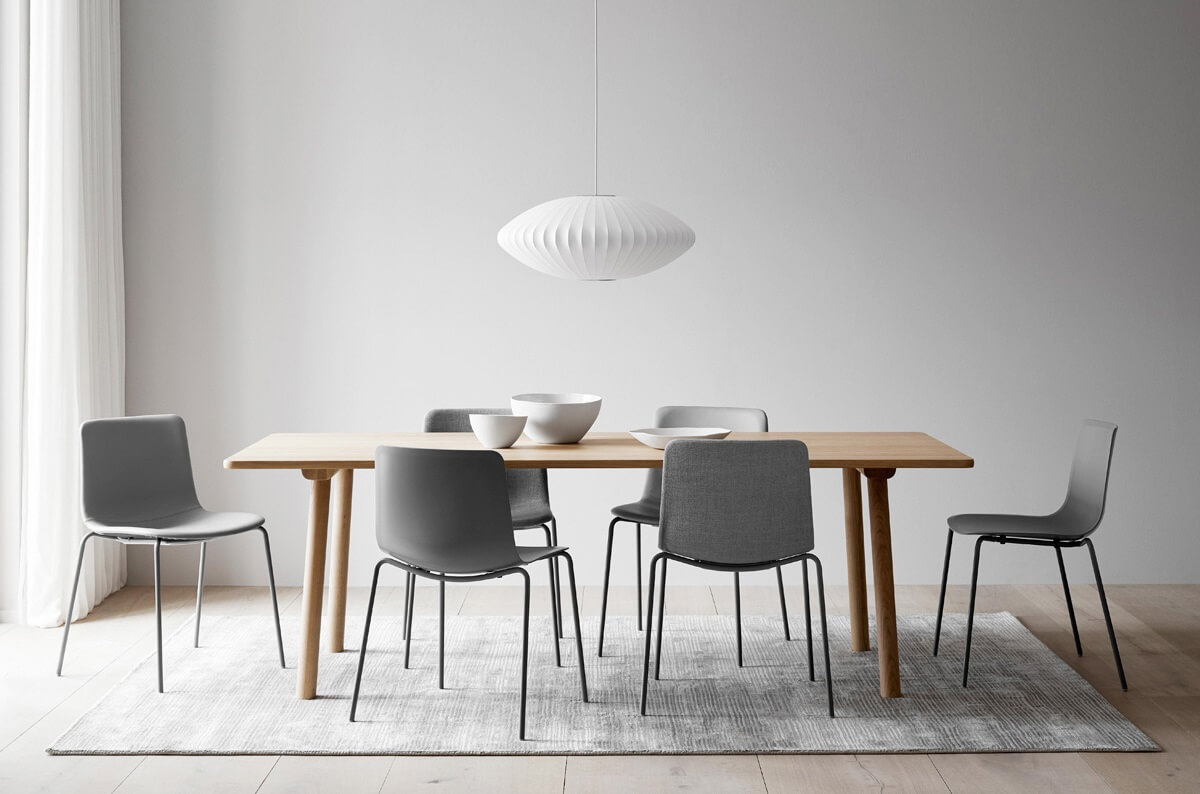 Think of Spotlights
Spotlights might like old lighting ideas, but actually, work great. They cover whole roof and make dining area brighter and better. If your kids love to do homework or projects on dining table, spotlights will serve the task well.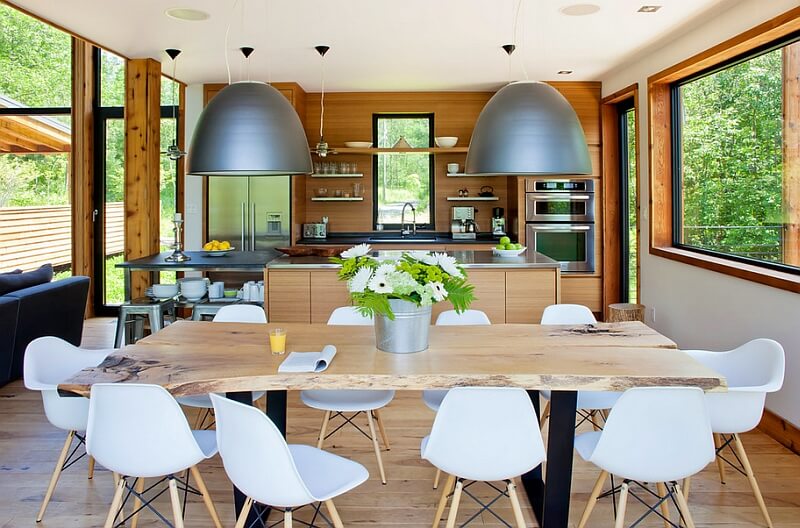 Metal Pendants
Today, homeowners prefer LED lights to cut electricity bills. Metal pendants consume less power and throw more brightness than normal hanging light fixtures. These pendants come in beautiful shapes to spice up dining table, especially for dinner time.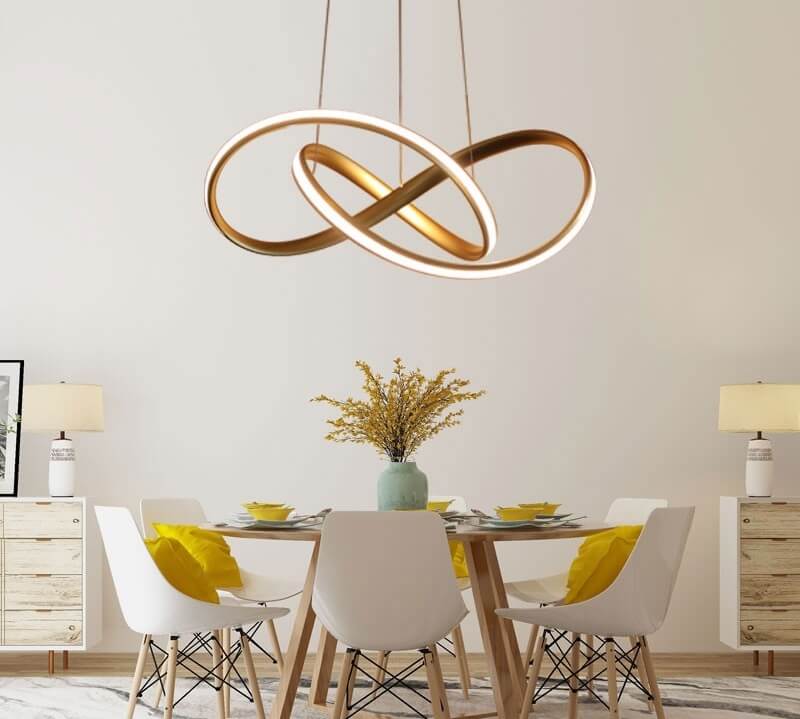 Shell Chandelier
If you really want to add beach touch while having seafood, you can choose shell chandeliers. These dining room lighting chandeliers make a breezy sound and you can get a feel of a dinner alongside Mediterranean or Caribbean Sea.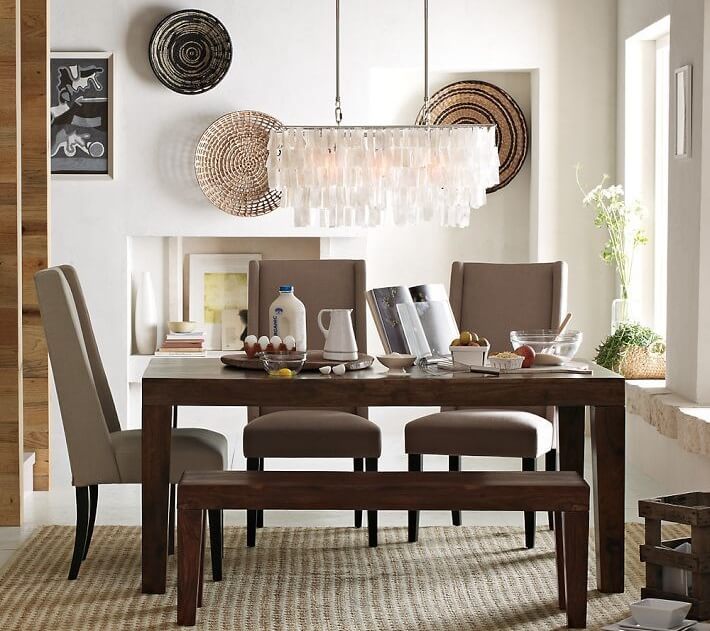 Retro Ring Lights
Retro styles never become outdated or obsolete. It is once again the time to enhance that dark dining space with ring lights. One of the major benefits of placing ring lights in dining room is that it can circulate lights in every corner.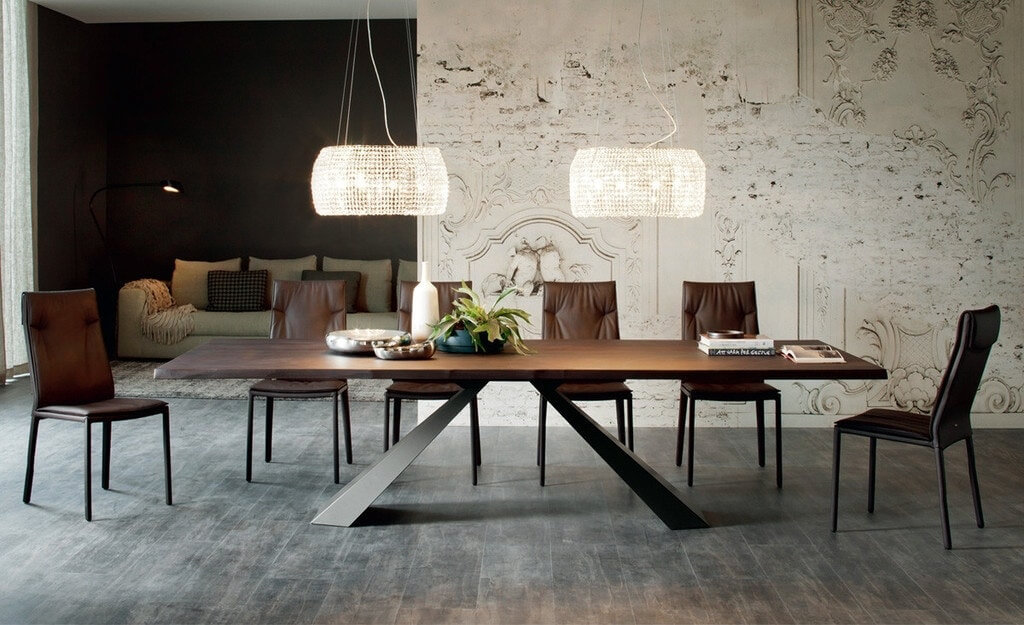 Wall Mounted Sconce Lights
Wall sconces become one of the amazing dining room lamps lighting ideas for small areas. They make your dinner time more romantic with your spouse or girlfriend. Besides that, wall sconces can add a festive mood during Christmas and other family occasions.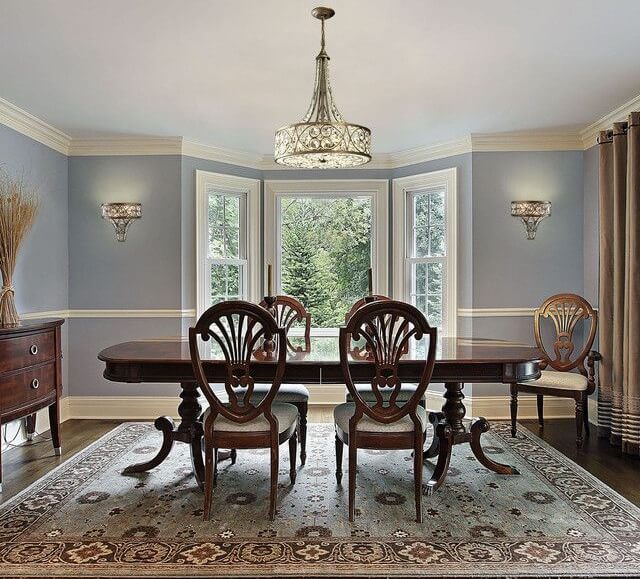 Deep in The Vintage Age
Many of our family members might like vintage styles. If you want to impress your uncles and aunties this Christmas, you can hang vintage light fixtures. They are as such heavy, but also beautify the look of dining area with brightness.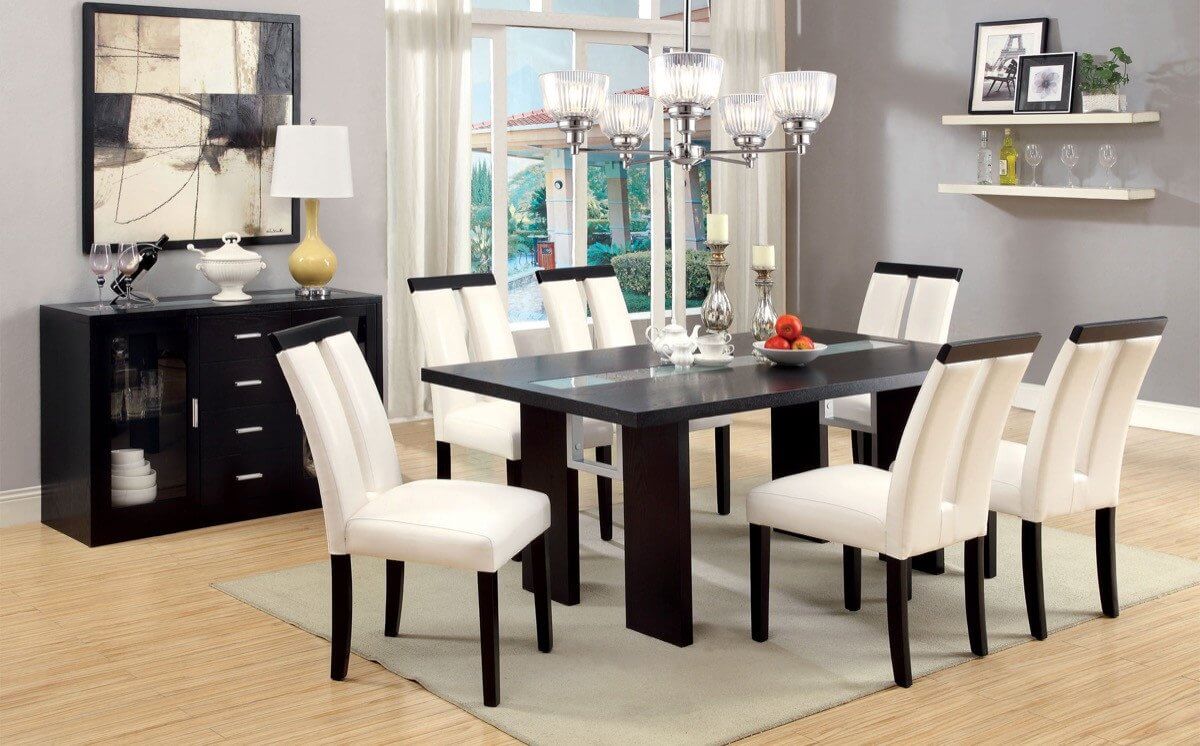 Metal Wire Lights
This is probably a better idea for those people who love natural lighting. You should check how much load your ceiling can hold. Foliage can be then supported with the help of a metal wire. You can then attach small lights to give a natural look in your dining space.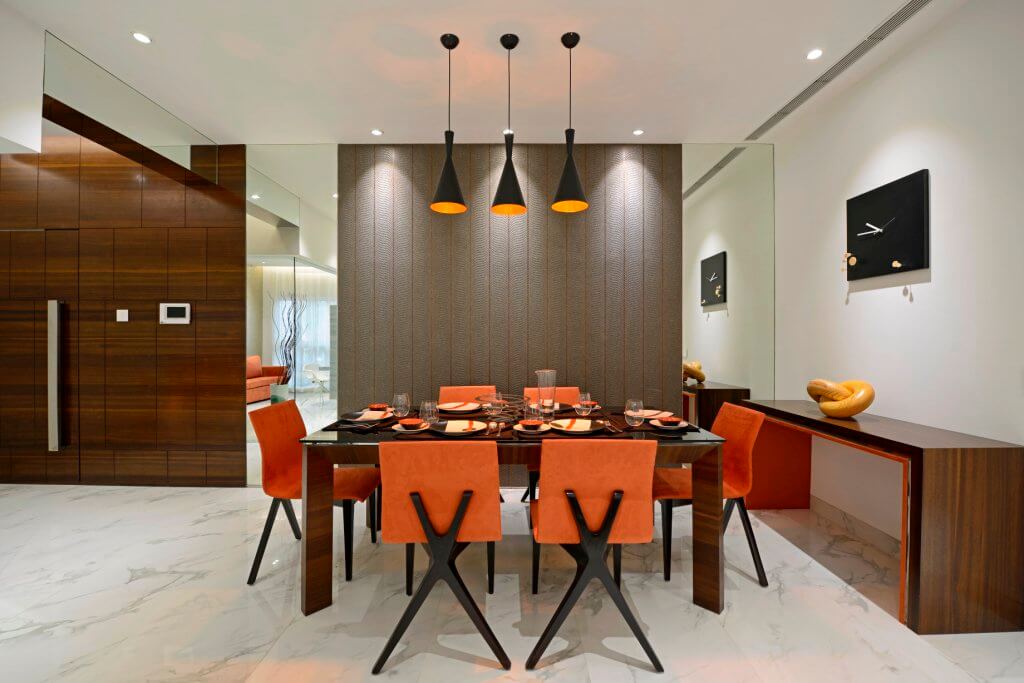 Semi-Flush Lights
If you want best hanging dining room lighting idea for dining space, you can select an elegant Tiffany-style bowls or glass lanterns. They lean to downward direction and throw lights in corners of dining room.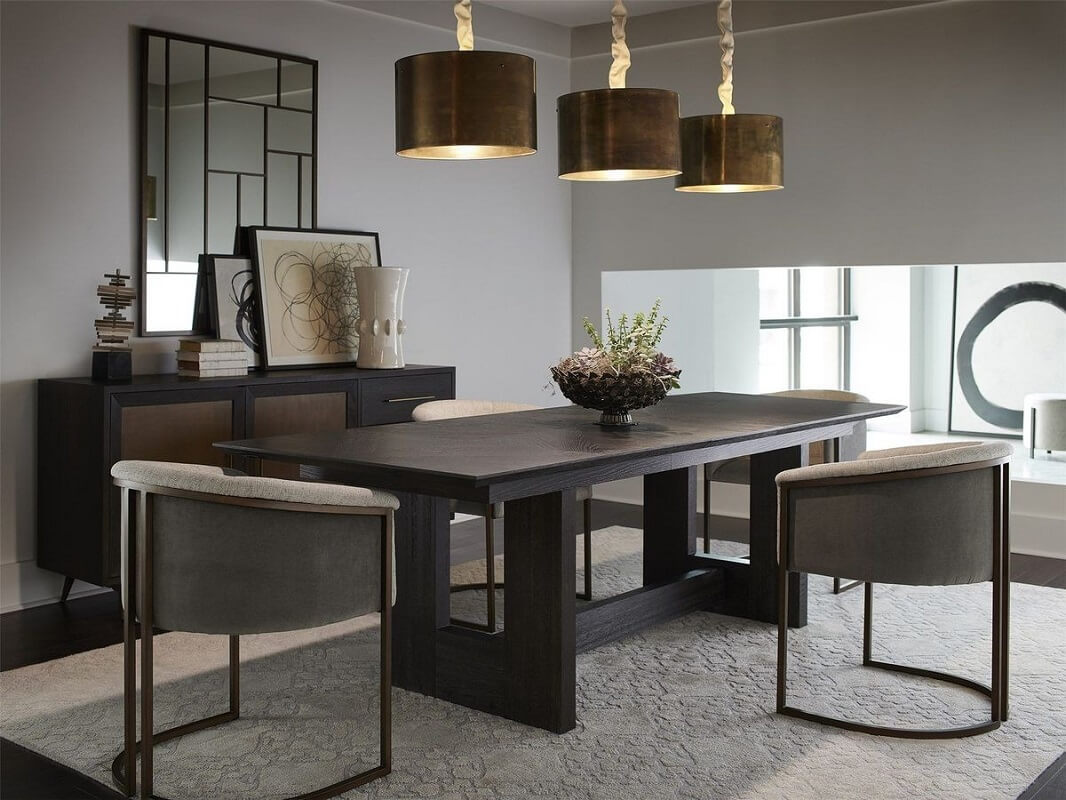 Plain Bulbs
Every person has a different choice while selecting the light pattern. If you want simple lights during dinner time, you can put simple bulbs with metal chains. They come in various shades and patterns to accentuate dining table.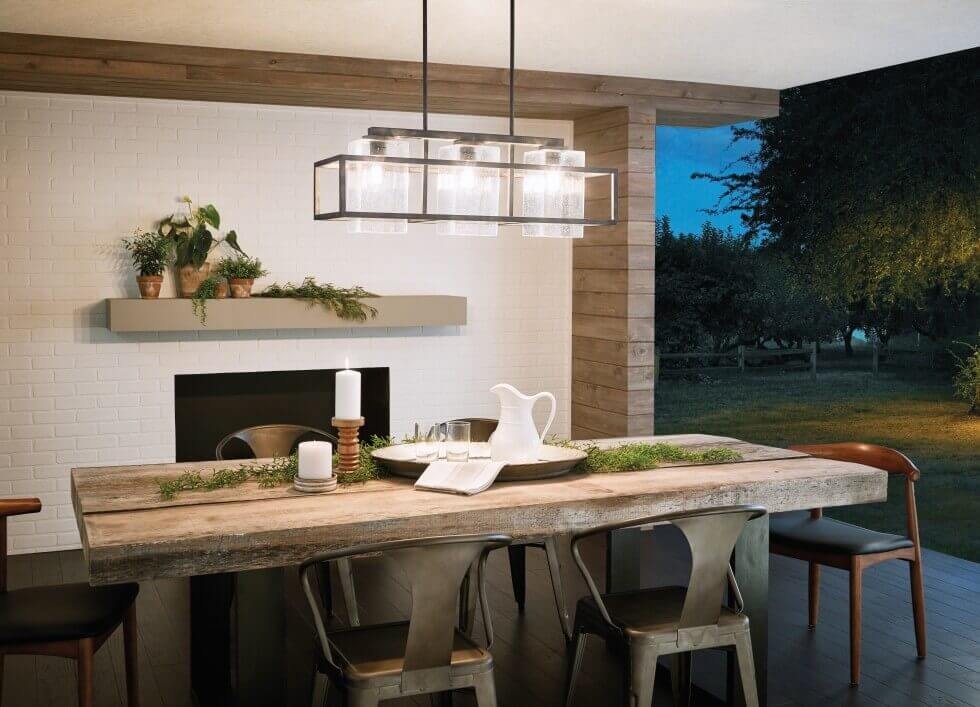 Colorful Lights
How interesting dining area looks with bold colors! Placing colorful lamps is one of the modern dining room lighting ideas you can try for family gatherings or friends' parties. Colors of lamps will make space comfortable for dinner.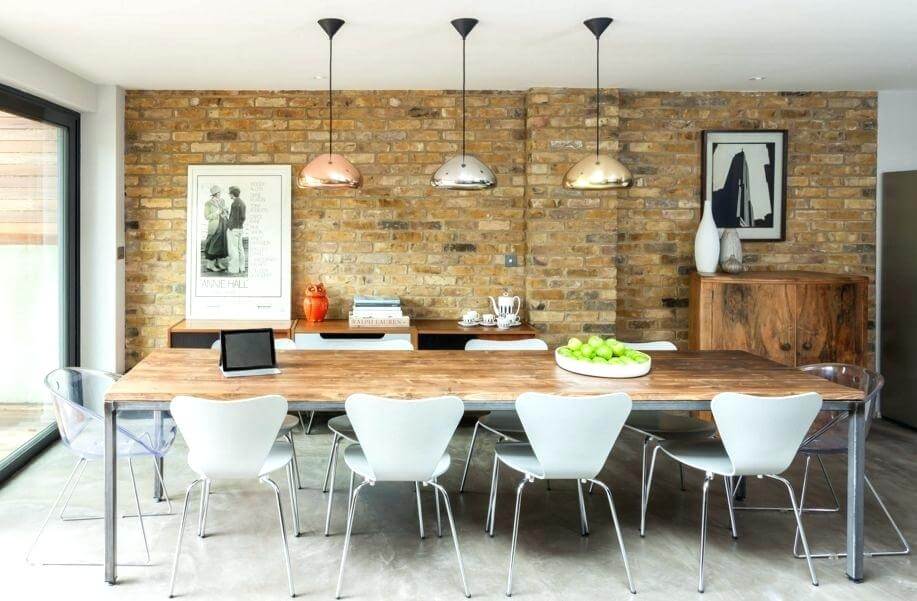 Ancient Lanterns
It is necessary to feel cozy and comfortable during dinner time. A simple heavy lantern will give mental relaxation while having dinner with family and friends. It is easy to install a lantern in ceiling. You can then enjoy hot meals in a relaxed way.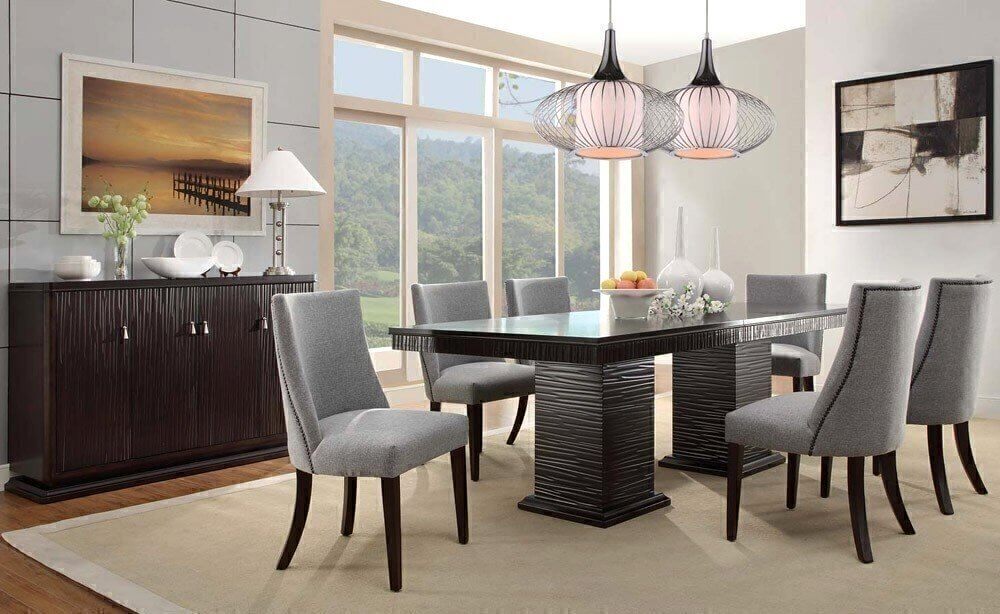 Geometric Shape Lights
Your kids will love geometrically shaped lights. You can buy a hexagonal or pentagonal dining room lighting pendants. They will add warmth in dining area and your children can learn shapes of geometry as well. You can put these lamps in center of dining table.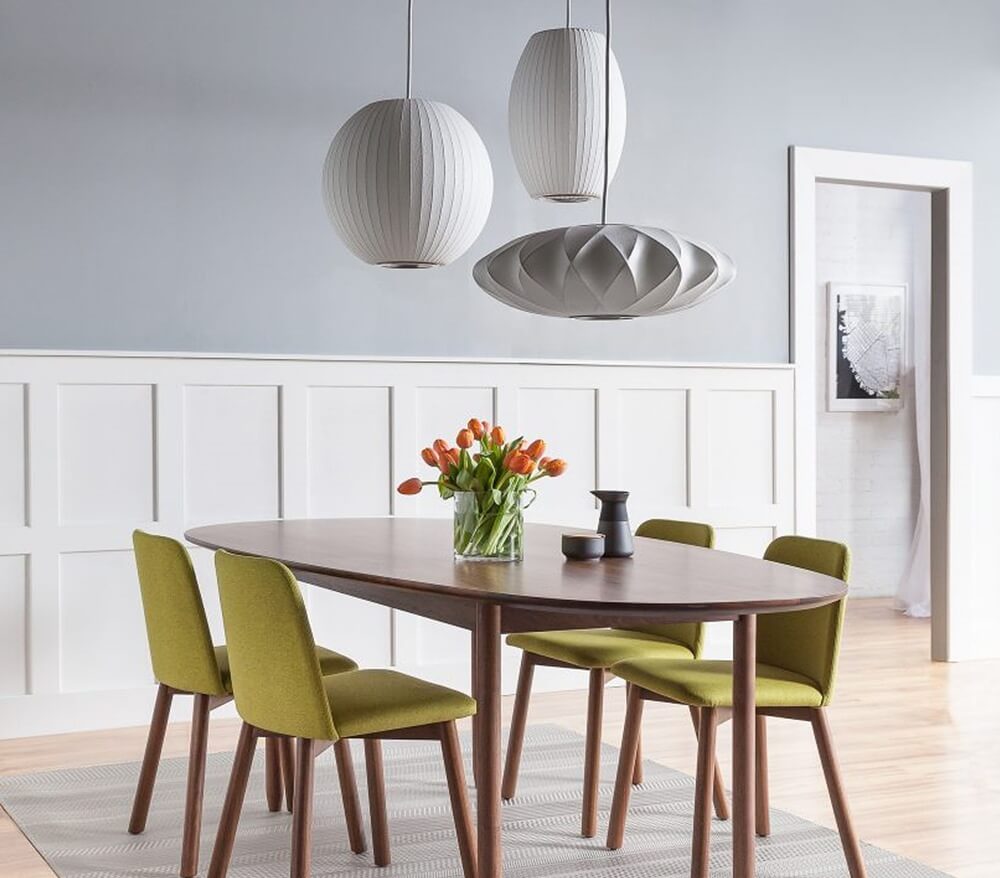 Ceramic Lights
Old styles return at one of the time. Hanging ceramic fixtures is one of modern dining room lighting trends you can go for large or small dining area. They come in traditional designs and exquisite colors to turn a boring dining area into an interesting center.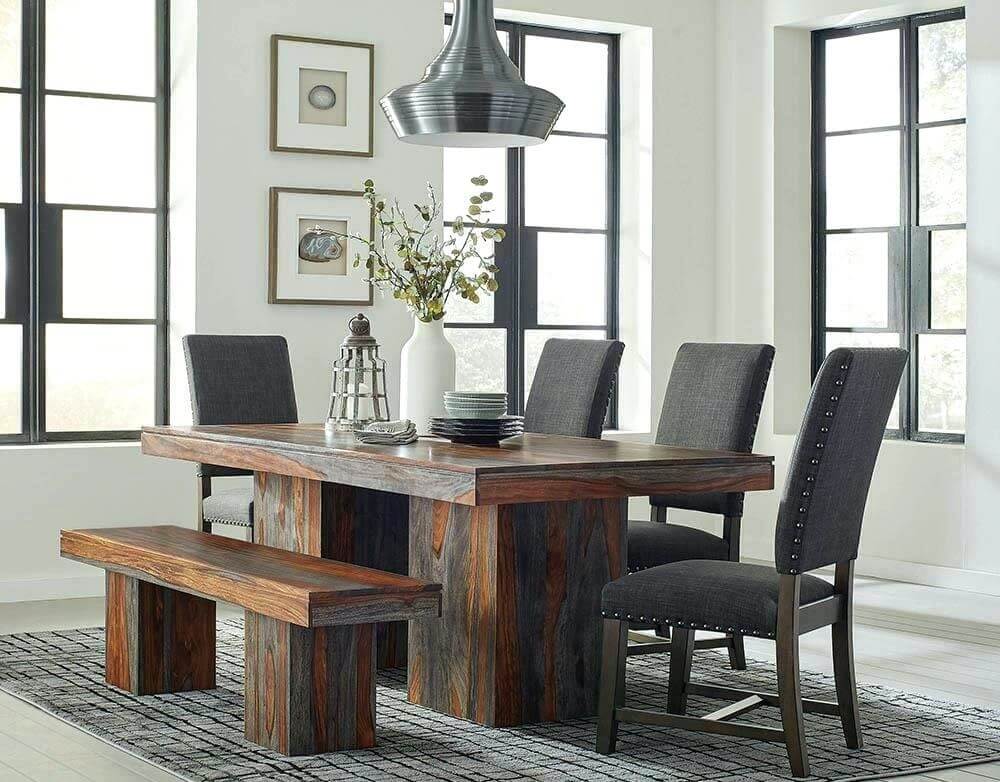 One of the major benefits of handmade ceramic lights is that they come at reasonable rates. You can also get many colors and patterns.