For ages now, light has been one of the most important elements of interior design. It offers the flexibility to accomplish the right décor style with the least amount of effort. From creating different moods to enhancing the dominating décor elements, lighting can transform your space tremendously.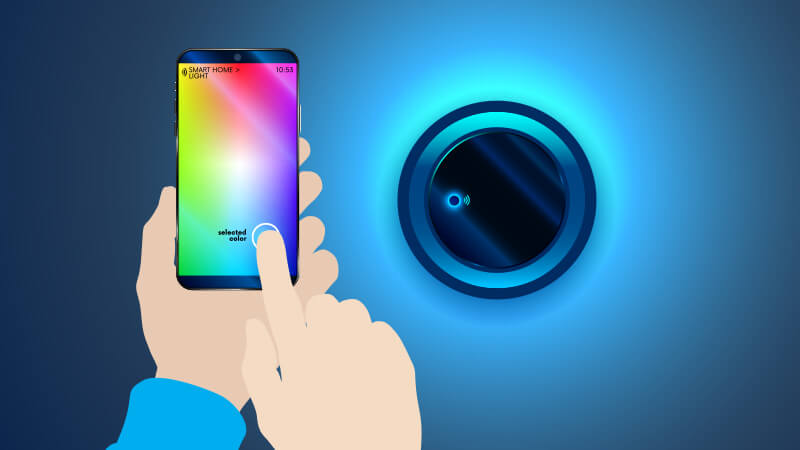 In this write-up, you will read about the interior design trends in terms of smart lighting that you just cannot miss in this year.
Smart Lighting Trends for Home Interior
Customization with LED Lights
Experimenting with lighting to create customized spaces can never go out of style. And using LED light fixtures, accent LED lights, curtain LED lights, etc. can certainly take your interior décor several notches higher.
Moreover, you can also grow your plants inside with the help of LED grow lights. They mimic the sun and have a wider spectrum of both blue and red light that promote vegetative growth and flowering, respectively.
LED lights nowadays are available in different colors which can help you set up your mood lighting for your clients. And though you can experiment with different kinds of lights, LEDs should be your top choice because they are:
(a). Energy efficient
(b). Durable
(c). Cost-saving
(d). Eco-friendly
(e). Free from UV emissions
Smart Lighting
If you've been in the interior design industry for a while, you must know how smart homes have started to take over the real estate market. And smart homes are incomplete without smart lights. Here's why:
(a). Automatic home lighting allows sensor-based control, which means the lights will automatically turn or off depending on whether someone enters or leaves a room.
(b). It can be connected yet localized, which means that you can separately manage the intensity and power of connected lights at various places in a property.
(c). It can be used for security purposes in the front yard or backyard to create panic by automatically turning the lights on if someone tries to break in.
(d). It is easy to maintain since maintenance requirements are identified automatically by wireless home lighting.
Balcony and Patio Gardens
Almost a year-long quarantine due to the recent pandemic has made people realize the importance of gardens and green spaces.
[id=15458,7441,6384,5609,2925,2427]
But if this idea sounds too mainstream, you can always jazz up the space with a unique lighting system. Lights in green spaces not only add a certain charm but also create a warm and cozy atmosphere – perfect for sundowners and house parties.
So, invest some time in research and create the most vibrant spaces away from chaos using garden and patio lights.
Focus on Entryways
First impression is the last impression.
This is the reason one of the most important interior design trends is 'sprucing up the entryways'. From mirrors to wall-hangings to one-of-a-kind art pieces, entryways can be jazzed up in miscellaneous ways as per your client preferences.
However, lighting again plays a huge role here. You can experiment with the fanciest of smart lights. For example, the lights may automatically turn on in sequence as a guest passes through the entryway.
Now that is bound to make a long-lasting impression!
Greens and Rejuvenation
The shades of green are known to lend a sense of rejuvenation to an interior space. So, bring the greens indoors simply with your smart lighting system. You can embrace the natural theme and program your light controls in a way that it lights up the entire space in different shades of green as per the mood and ambience.
Smart lighting will also allow you to take advantage of natural light and bathe the space in a calming allure of nature.
Multiple Lights
Instead of illuminating a space with singular light, use different lights to accentuate a large space. You can highlight a standout décor piece with an accent light, use ambient light to keep the space bright, and install task lights for the work zone. Using lights smartly will dramatically enhance the interiors.
[id=441,440,439,435,380]
Use smart lighting to create the most unique spaces and experiment as much as you can to master your craft. Hope this was helpful!