It is a fact that houses need renovations from time to time. Sometimes new furniture or a fresh coat of paint can do wonders for your old home. For example, adding new tiles or a modern bathtub can enhance the appearance of your residence.
However, without maintenance and changes, a place loses its shine. Therefore, every homeowner should upgrade their house whenever possible.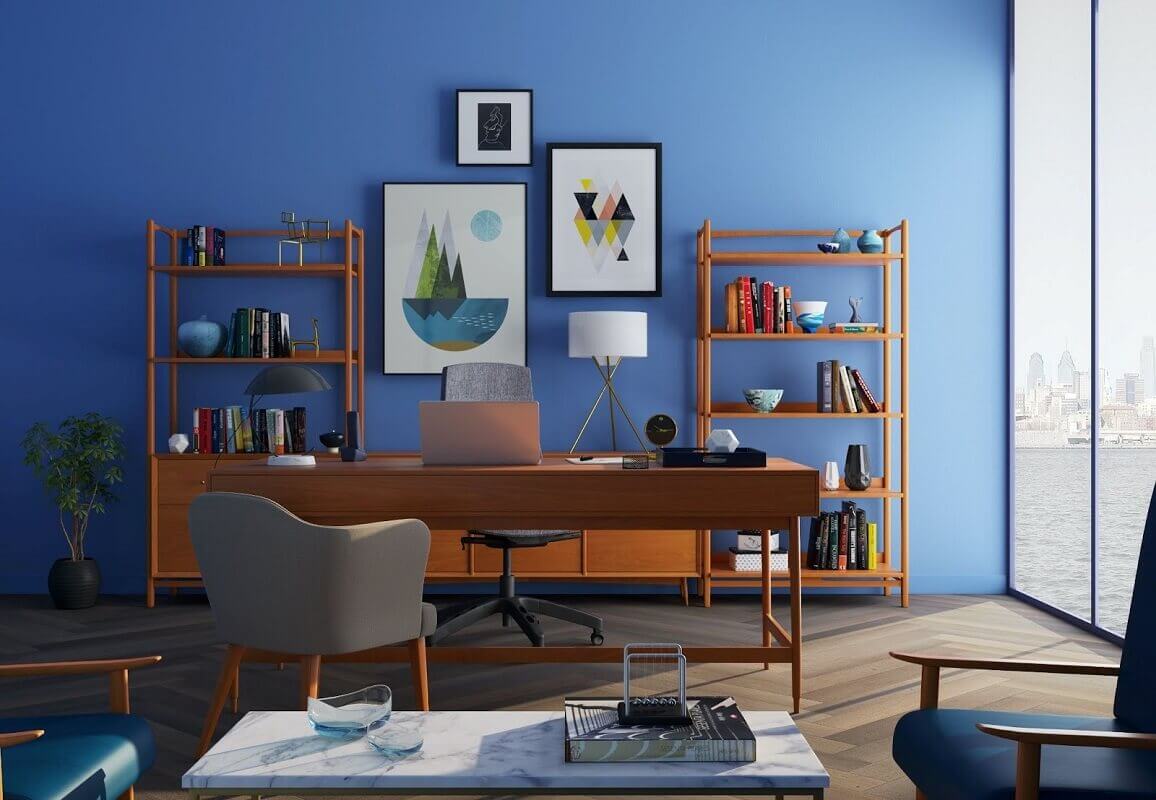 You might think it will cost you a fortune, but there are easy ways to transform your home without emptying your pockets. How? Keep on reading to find out.
Redo Your Interior Without Exceeding Your Budget
Adding new things to your home won't only make your surroundings better, but will also make you happier. It also improves the overall condition of your home. And since not everyone can afford to splurge on interiors, here are some budget-friendly tips that will save you a lot of bucks.
Do Your Research Properly
Remodeling projects always starts with research. It's necessary to search for ideas for improving your home. These days the internet is every person's best friend. You should look up various stores, compare prices and check reviews before finalizing a purchase.
Some stores have a lower range of products. Homeowners can save tons of money and time by visiting these stores. People can even find better ideas for improving their interiors through websites.
Work on Your Bedroom Interior
You don't need to buy expensive décor or new furniture. Adding a new bed sheet in your room or changing your curtains will do the job. Opt for a colorful bed sheet complementing the interior of your room.
New bedsheets won't cost you a lot of money. With sheets, you can also get matching pillow covers, cushions, and duvet sleeves. All of these items give off a great vibe. There won't be any need for a new bed or expensive rugs after this.
[id=10083,10943,16516,16480,11002,11157]
Upgrade Your Bathroom
Another easy way to make your home look newer is by upgrading washrooms. These days, people like to add a bathtub to the washroom. It looks elegant and clean. Having a vintage clawfoot tub or an acrylic clawfoot tub is better than an ordinary one.
A modern clawfoot bathtub with showers is easy to install within a bathroom. It also allows you to move them around when you want to re-style the space. The best part, they cause no harm to your tiles or walls. These latest bathtub designs offer luxury and comfort with a cheap price tag.
Placing new bathtubs in a bathroom isn't as expensive as renovating an entire home. It might look like a minor change, but adds a royal feeling. Darren Robertson, a Northern Virginia realtor, recommends strategically choosing a few key bathroom upgrades and avoiding a complete bathroom gutting and overhaul.
Reorganize Furniture in Your Home
Just as you could opt for different bathtubs instead of changing an entire bathroom, you can also revamp your home with existing furniture. Try changing the position of a sofa or the reclining chairs. If your old furniture isn't damaged, there is no need to replace it.
People having multi-story homes could move the furniture from the first floor to the ground floor. This is how you can take advantage of your existing goods. Another thing to focus on is decluttering. Often people store unnecessary items in their homes. You should discard items that are not in your use.
[id=574,399,572]
Change Outlet Covers
Another popular method to save money on house renovation is by changing outlet covers. You could search for new designs and buy up-to-date covers. They cost a few dollars, and you can even install them yourselves.
Add Some Artwork
If your walls look a bit dry and bare, why not add a few pieces of artwork. The Paintings bring life to a home. It doesn't mean you need to purchase expensive pieces. Honestly, you can find beautiful artwork for less than a hundred dollars.
It's necessary to add meaningful or visually appealing paintings. Paintings change the mood of a room. If you want to have an ideal interior, nothing will be more economical than adding some artistic pieces. All that you need to hang a painting is a hammer and a nail.
Use Accent Walls
Nowadays, accent walls are a popular choice. An accent wall has a different color and design than the other walls. They don't cost much and have several benefits. Want to know the best part? These accent walls add a positive vibe to your mediocre home and the options are endless.
You can choose the surface and material according to your preference. It looks good in every room. Your home is special for you, so carefully select an accent wall.
Have a Gallery for Pictures
Another easy way to change the interior of your home is by adding a photo wall. You could place photo frames of your family and friends on the wall of your home. It saves your paint money and helps you utilize old photos.
Larger families find it easier to cover the entire wall. You could use a photo editor to improve the quality of images and place frames of your family and friends on the wall of your home.
Add Greenery to Your Home
No matter what the dimensions or design of your house might be, there is always space for greenery. The more plants you have, the better your home looks. It's easy to find affordable plants from nurseries.
You could buy a few pots and place them in various locations in your home. They provide fresh oxygen along with a great view.
Focus on the Doors
Doors are a prominent feature of your home. With time, they start to lose their shine and often develop cracks. Especially bathroom doors. So, if you plan to transform your interior, start with repainting or replacing your old doors.
While buying new clawfoot tubs, check out the latest doors as well. A new door improves the style of your home without exceeding your budget.
Conclusion
If you also feel tired of looking at your old walls or outdated furniture, it's time to change a few things. As told earlier, every individual must improve their home interior after some time.
Renovating a home doesn't have to be expensive. With some research and innovative ideas, you can save your bank balance. These simple ten steps help you transform the interior of your residence in the most economical manner.