A divider wall is a perfect way to separate a room according to your taste. Partition wall can be constructed anywhere to achieve number of goals such as simply divide a space, create some privacy from passerby, hide mess, drive to footfalls or just for decoration.
It comes in different types, on the basis of used materials like cement, bricks, glass, plywood, fabrics, wood, acrylic and so on. It's a quickest way to transform a room interior with little bit changes.
Here, we talk about different types of room divider walls. It will help you to get detailed information while constructing one.
Types of Divider Walls
Glass Divider Wall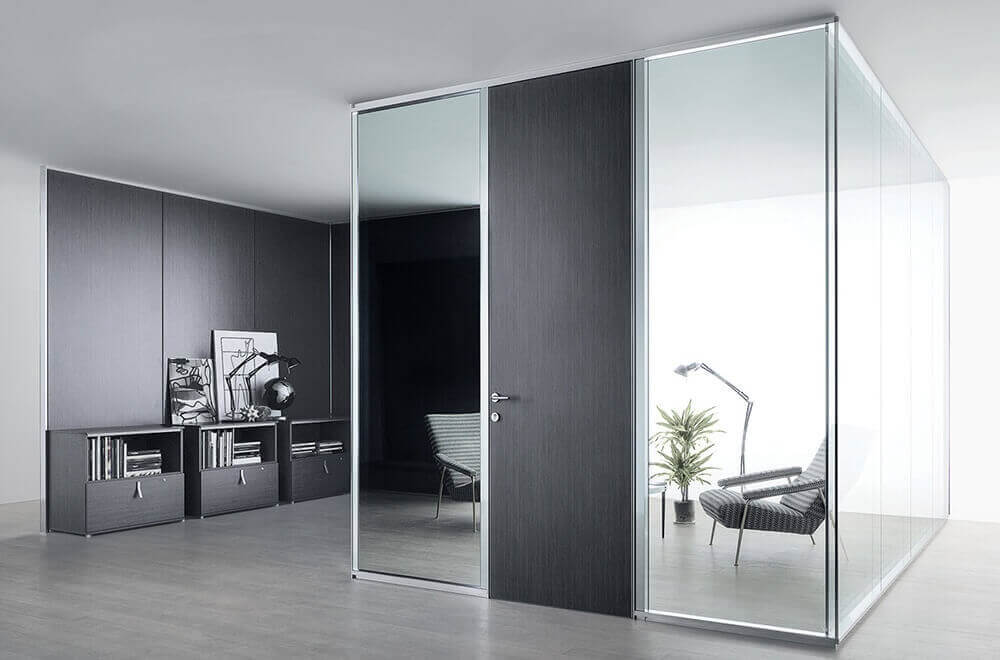 This is one of the most common types of partition walls in commercial centers. It can be designed either by glass sheets or glass blocks. You can find glass blocks in many places. They are more popular than glass sheets.
Further, glass block is lightweight and easy to construct with cement or lime. You can also clean glass partitions easily with a dry or wet sponge. However, it can break due to pressure or hit.
Brick Divider Wall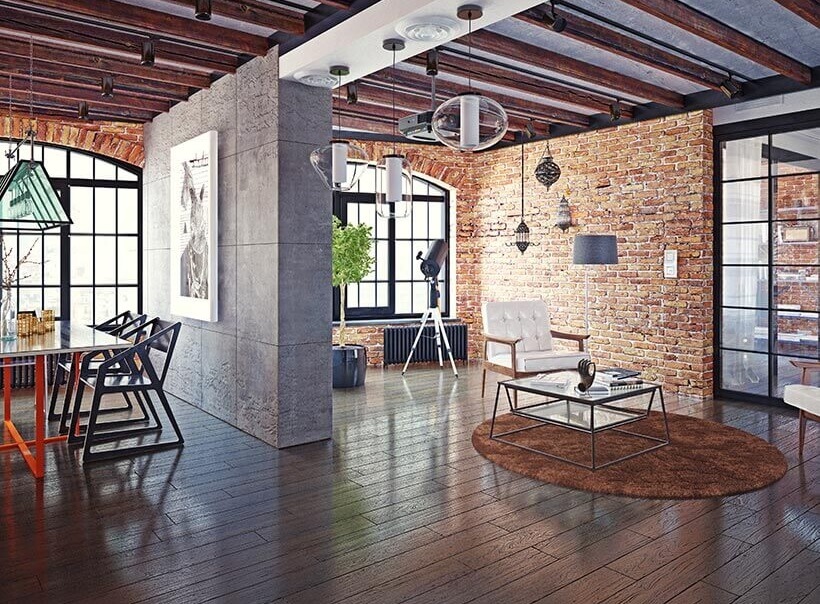 It consists of bricks and you can join them with cement mortar. Brick partition wall remains in good condition for many years. It is water as well as fire-resistant. Furthermore, it does not break or damage even after long use.
Wooden Divider Wall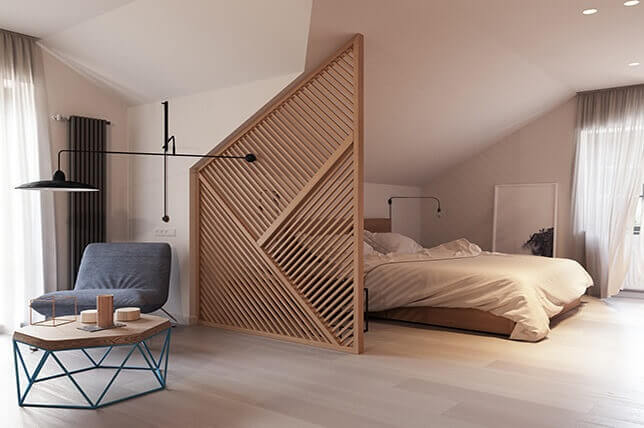 Unlike other partition walls, wood partition wall is not commonly used. It is easy to construct a wooden partition wall but you cannot get long term benefits. Wood is vulnerable to pests, insects, and moisture. Apart from that, it is not fireproof or soundproof.
Metal Divider Wall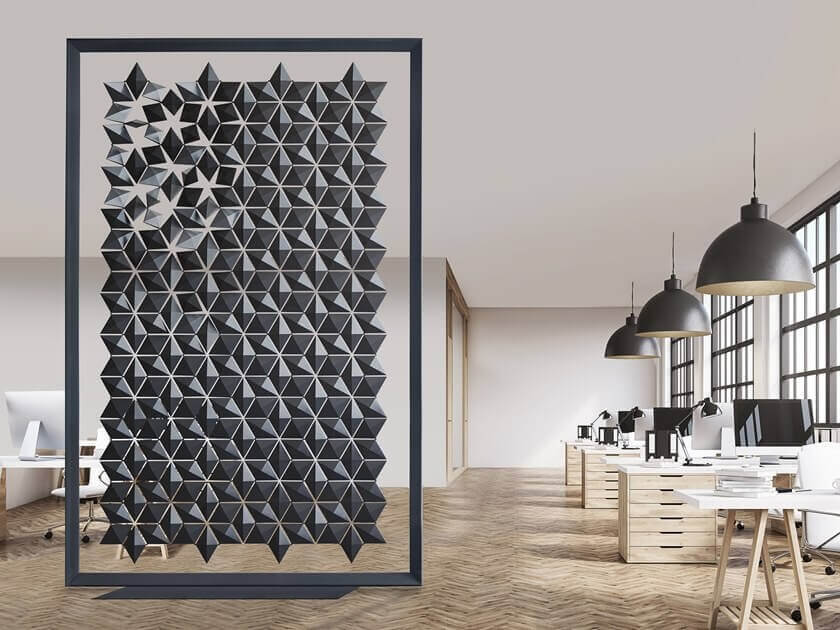 Metal partition walls need plaster to join from both sides. They can be constructed using vertical channels known as studs. The metal partition wall is thin and long-lasting. It is also fireproof and strong enough to handle extreme force or pressure.
Acrylic Divider Wall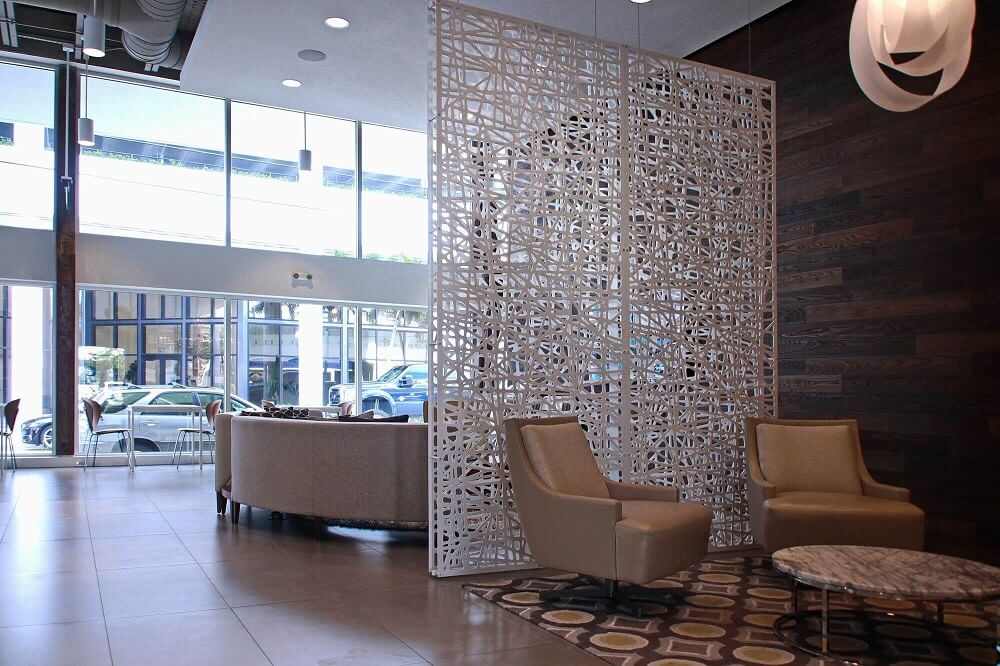 Construction of acrylic divider is one of the modern wall partition ideas. It can come in different shapes, sizes, and designs. These dividers can separate dining space from a drawing room or study room or bedroom. You can also install these partition walls in bars, restaurants, and cafes.
Asbestos Divider Wall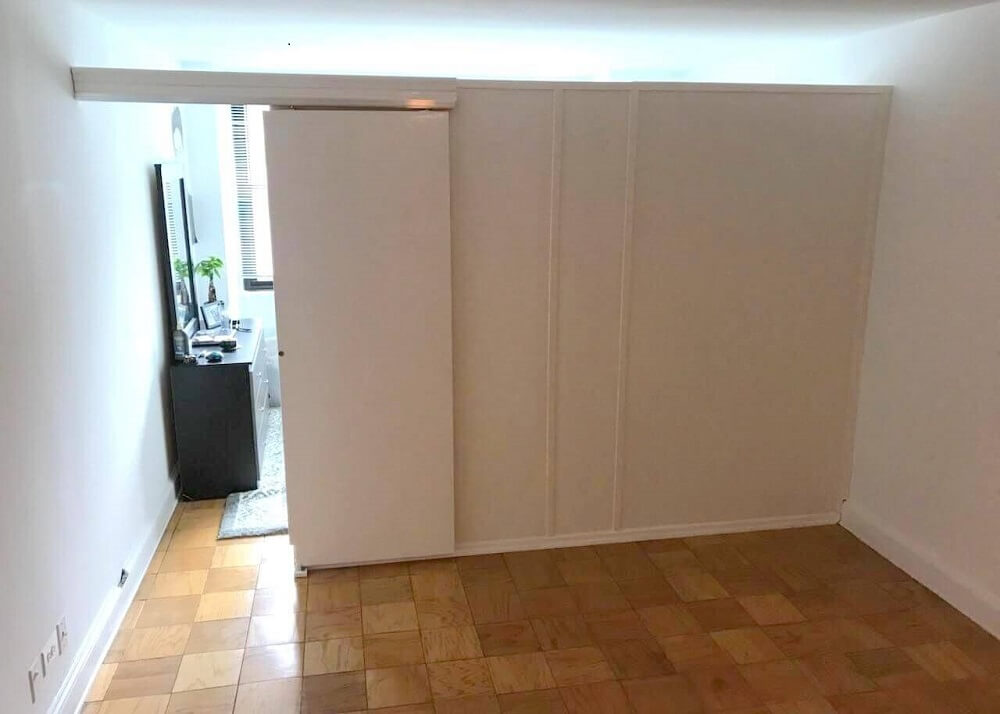 This wall partition is lightweight and durable as well. You can fix an asbestos divider with the help of cement adhesive. It is waterproof as well as fireproof.
Strings Divider Wall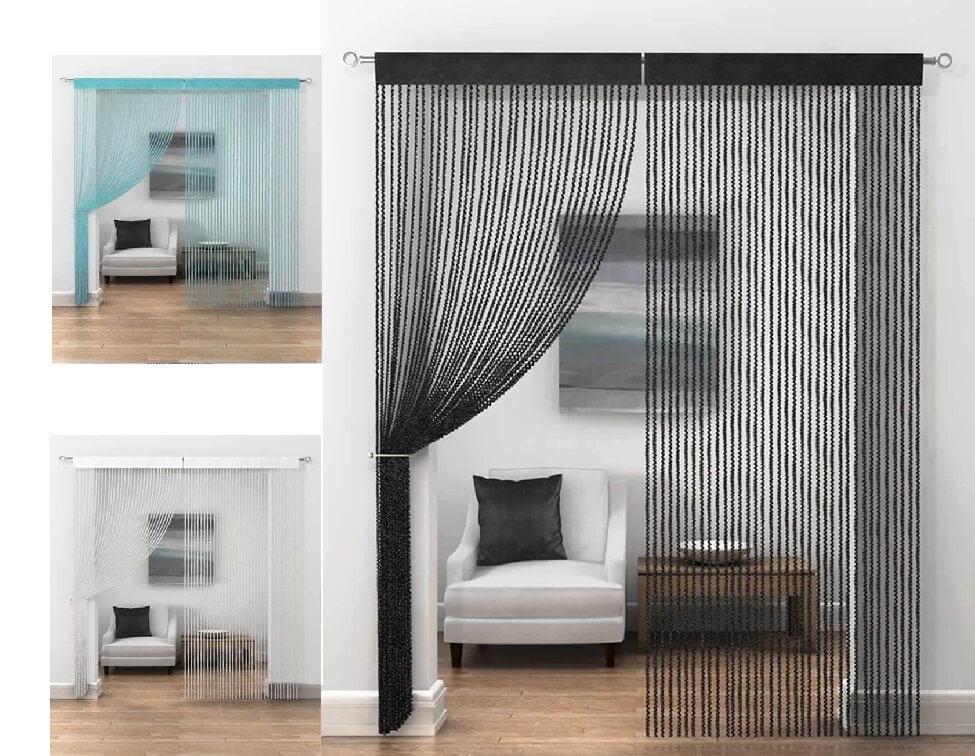 If you want to create a small study or working area, just use strings to make partition wall. Strings look beautiful anywhere and give privacy while studying or working.
Clay Block Divider Wall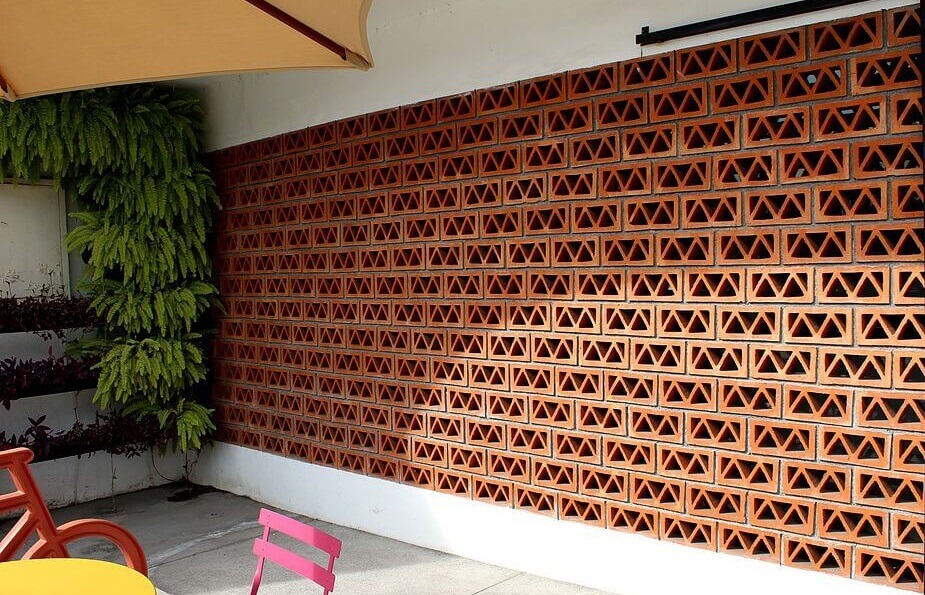 These dividers contain materials such as clay and terra-cotta. They can be solid or hollow. Further, this partition wall is soundproof and heatproof. It can also stop the fire but clay block does not remain strong for a long time.
Planters Divider Wall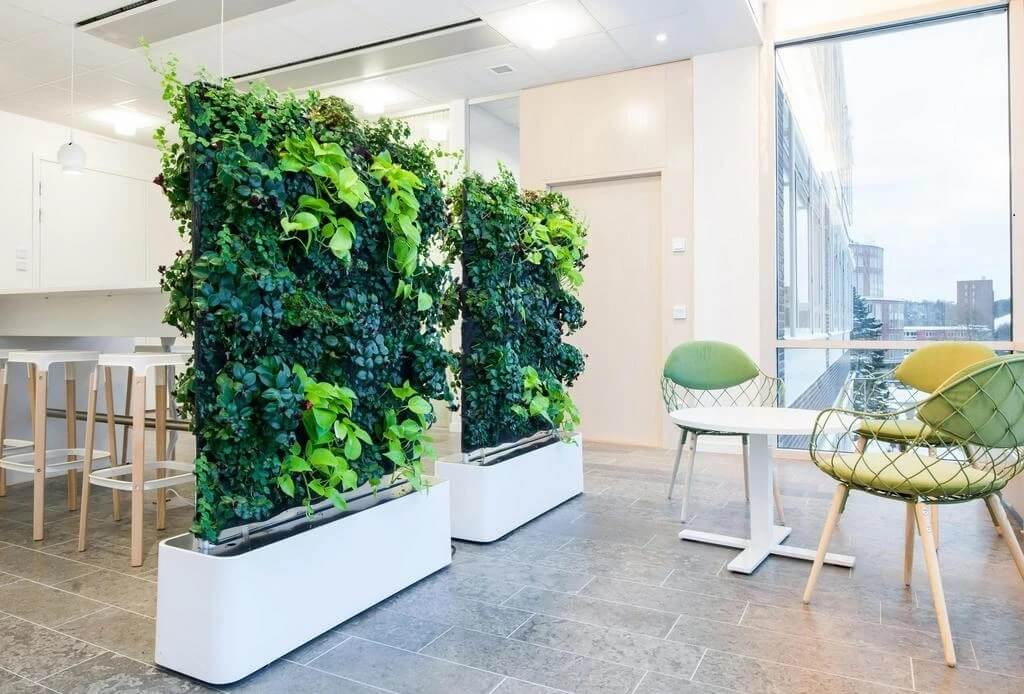 You will find profuse planters in modern space. Putting planters is one of the modern divider walls for homes, restaurants, and bars. They can throw an amazing and natural look in any lace. Apart from that, you can also choose different types of plants to beautify your rooms.
Why We Need Partition Walls?
You can divide the large areas into small ones by installing a divider. It is necessary to construct a wall partition because:
Division
Divider walls can divide rooms from the huge space. They also help you to utilize the space properly.
Privacy
If you have limited space in your house to create a study room or workplace, it is better to install a temporary divider. It can give privacy while working on PC or studying during the exams.
Interior Design
Partition walls can enhance your home and office look. You can pick several designs, patterns, materials, and colors for divider walls. They can become perfect décor ideas for modern or traditional space.
Where can We Use Partition Wall?
The partition wall is used almost everywhere such as:
1. Houses
2. Offices
3. Airports
4. Bars
5. Restaurants
6. Cafes
7. Food joints
8. Pubs
9. Clubs
10. Factories
11. Libraries, etc.
Advantages of Divider Walls
Distinction
Constructing partition shows the different rooms precisely. It can differentiate study room from dining room and many other spaces. Besides, partition can use place effectively. Furthermore, you can create every type of space in your home for reading, dinner, work, or study.
Protection
Partition walls can give protection from UV rays, rainwater, winds, snow, and other environmental conditions.
In addition to that, the partition walls for bedroom and dining rooms can give protection from sound, fire, and insect.
Decor
Partition wall ideas can turn your plain area into more beautiful spaces for living. They add a touch of royalty and richness. You can choose various materials, sizes, and patterns in wall partitions.
Easy to Clean
It is very simple to clean wall dividers with water and liquid soaps. You can also use dry sponge to clean metal or asbestos wall dividers.
Different Materials
Brick and concrete wall dividers are the common types of partitions in residential buildings and commercial places. Besides, you can choose other materials like metal, glass, acrylic, asbestos, clay, and others.
Reasonable in Price
You can create individual and tiny spaces for every work at reasonable prices. They are also lightweight as well as durable.