From the planning phase when you think you're done, here is a short, but complete guide to design and decorating every corner of your home, explained in a simple way.
1: Plan Properly
Before starting any design or decoration task, the first thing you should do is sit down and think about what you want, what elements you can remove, and what you would like to add. With good planning, you will get better results, as well as save time and money.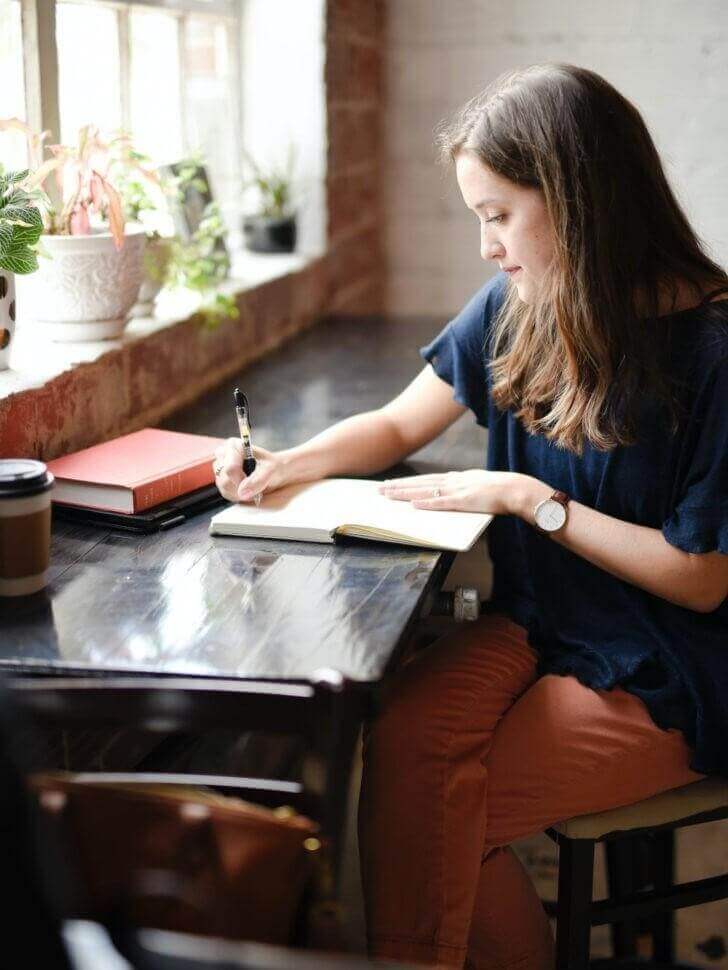 Recommendations
a) Look for inspiration in magazines, decoration sites, or luxurious housing schemes like Rudn Enclave, and discover what you like the most
b) Make plans or simple freehand sketches, experimenting and arranging the furniture
c) Calculate what you can spend and what you should reuse or renew
2: Personalize your Spaces
Your home must respond to your needs, your customs, and your life habits. Therefore, you should think about what you need most and start with the design. Your house should be a reflection of yourself.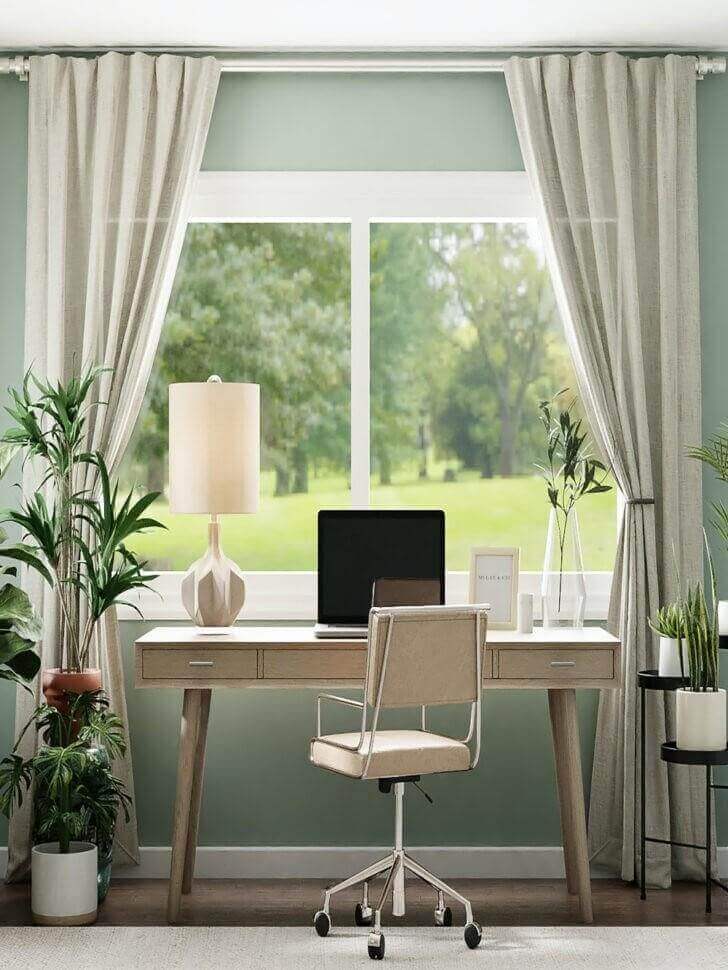 Recommendations
a) Start defining the style you like the most
b) Think of acquiring furniture only if you will give it an adequate use
c) Organize the spaces according to your lifestyle and healthy habits
3: Create a Functional Space
Each element that you plan to add to each environment must have a function. This is even more important if your apartment or house is small and you have little space available.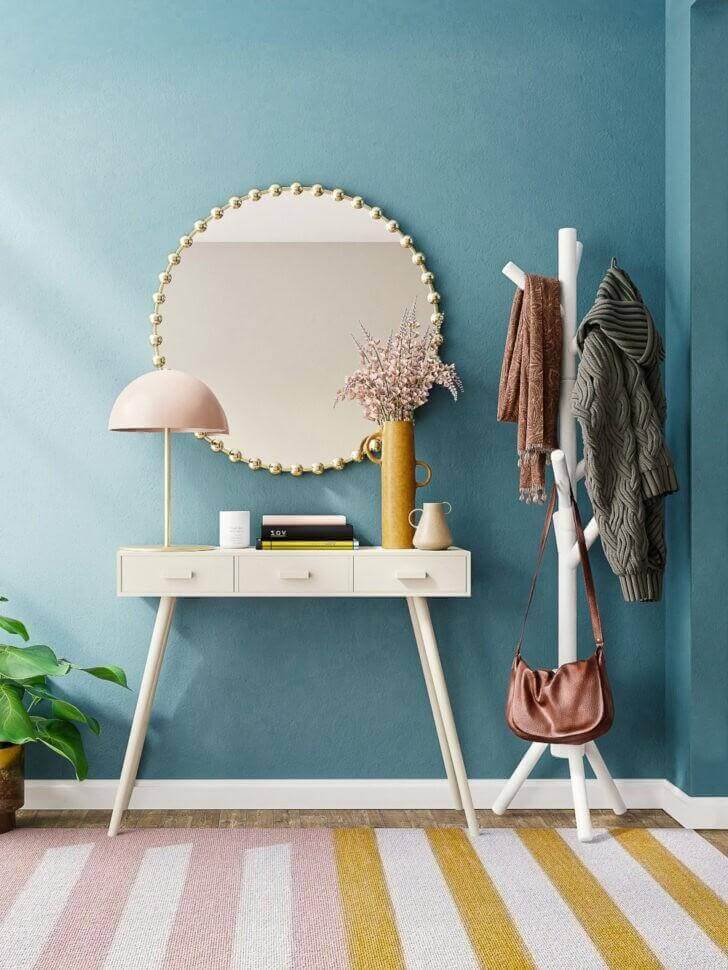 4: Think Ahead
Many times a remodeling or deep decoration entails a significant monetary expense, for which it is essential that during planning, you not only take into account immediate needs but also those that may arise in the future.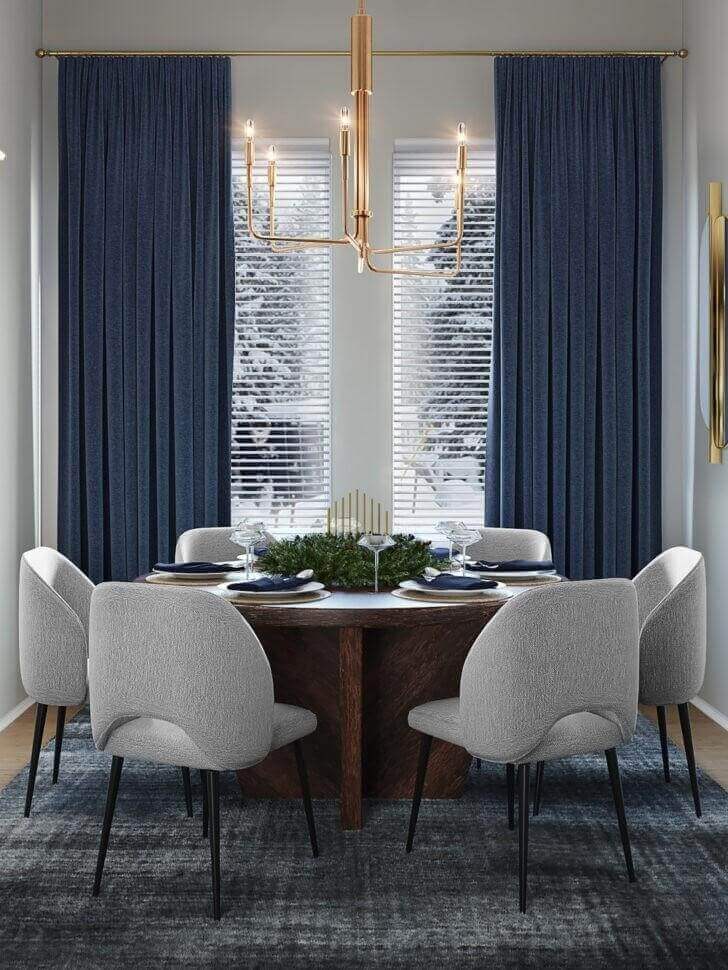 Recommendations
a) If you plan to expand your family, choose furniture with more space, such as a sofa
b) Although it may be a little more expensive, try to buy quality and durable items
c) Plan a space for all seasons and times of the year
5: Power Lighting
It is known that light, especially natural light, creates more harmonious, spacious, and welcoming spaces. That is why in the current decoration, each space and each corner must be bathed in good lighting.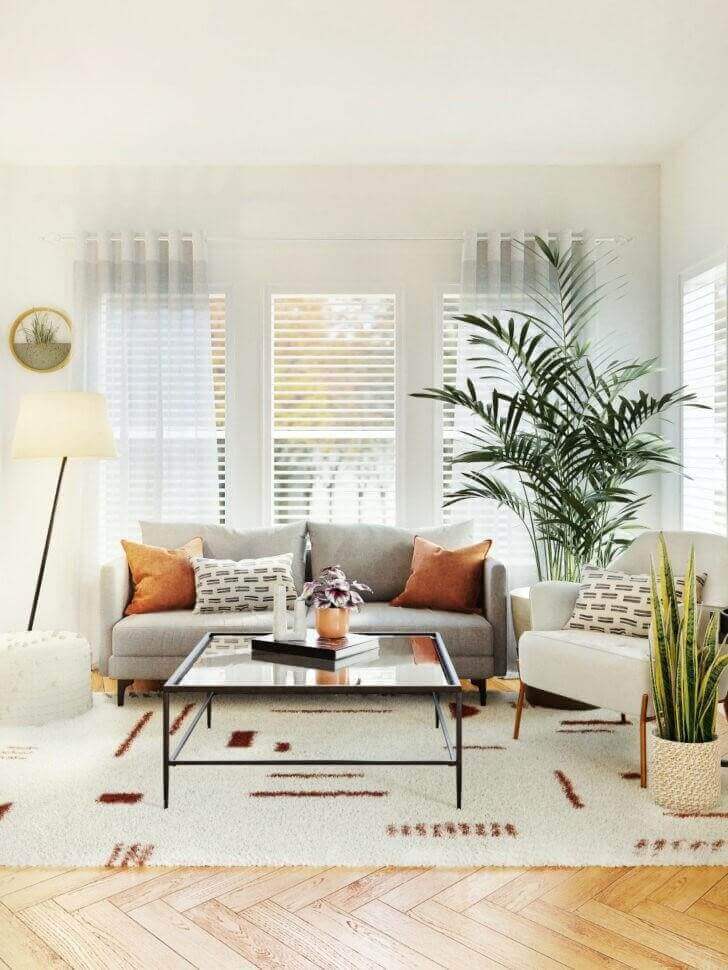 Recommendations
a) Do not cover the windows with dark curtains
b) Choose floor coverings in medium or light tones
c) Plan to place lamps and luminaries in the darkest sectors
6: Create Wide Spaces
It dispenses with partitions or dividing walls and avoids dividing the rooms into smaller ones. It is better to unify the spaces than to create separate, dark compartments with no connection to the rest of the environment.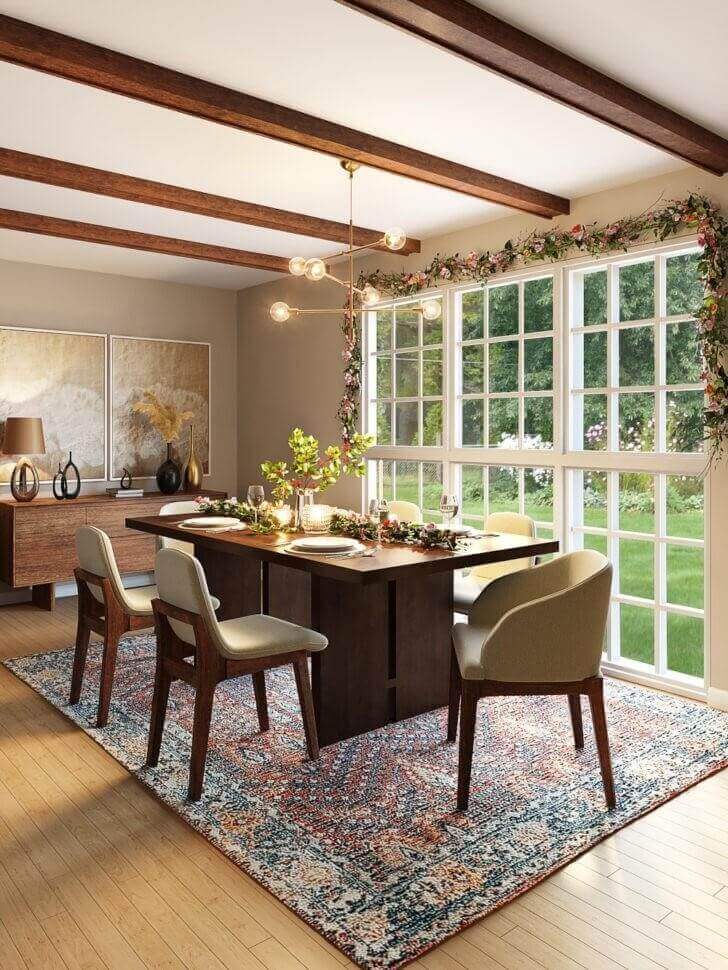 7: Choose a Decorative Style
You don't have to follow a style to the letter. Rather, you base yourself on it and combine your tastes and the elements with what you have, all to create your unique and personalized design.
8: Look for Harmony throughout the House
It is recommended to plan your decorating so that you think about the entire environment as a whole, selecting the same color, style, and materials. It doesn't mean that your house will look boring, but it does mean that it will achieve harmony and coherence across every space.
9: Prioritize Comfort
A home should be comfortable and comforting. If it is within the budget and space possibilities, try to acquire what is most comfortable for the purpose you have in mind.
10: Choose the Right Furniture
Basically, you have to take into account the size, quantity, and circulation. The furniture must be proportional to the environment in which it is located and in the right amount so that the environment does not become uncomfortable.
[id=15966,10239,7600,15004,14800]
11: Be Mindful of Circulation
Being able to move freely through the environment is essential for a home to be comfortable and safe. That is why the furniture, the openings, the carpets, the decorations, everything must be of the necessary size and leave enough space so that there is a fluid transit between the different sectors in which daily tasks are carried out.
12: Choose a Color Palette
Color is one of the fundamental points in interior design. Every item you use from now on should be in tune with a color palette. In this way, you will achieve harmony of the whole at first sight and well-being during your stay in the environment.
13: Select a Color for the Walls
The color of the paint on the walls, or the coating used, is a fundamental part due to the volume they occupy in the environment. The choice of its color is important, and it is a way to economically renew the appearance of our interiors.
14: Consider the Materials
The decoration is not only color, but also shapes and textures, and some of the materials that you will use to decorate will be in charge of providing these details to your decorating project. Whether it is the floor or the wall, the type of curtain fabric, or the upholstery of the armchair, everything will influence the final appearance of each room.
15: Plan Adequate Lighting
Artificial light is as important as natural light, and that is why you must define which lamps you will use and where they will be placed. The light must highlight the virtues of the environment, as well as hide imperfections.
[id=441,440,439,435,380]
16: Don't Forget the Doors and Windows
If you are designing or remodeling a house, you should choose doors and windows according to the style of the house. If you only plan a simple decoration, you can always give them a "facelift" to make them look new.
17: Dress up the windows with curtains
Curtains are an essential element since they regulate the entry of light, in addition to creating privacy at the time you want. Thin fabrics and soft colors or white are the most suitable to keep light even if they are closed.
18: Always Keep Safety in Mind
The type of flooring for each particular space, the use of carpets, the shape and location of the furniture, and the type and size of the stairs are some of the points that you must take into account during the design or decoration of the interiors of your home.
19: Plan a Tidy Space
One of the solutions to maintain a tidy home is to have enough storage space so that each object, be it clothes, toys, supplies, or anything else, can be stored when not in use.
20: Select the Textiles for Each Space
Another of the fundamental materials in every home, regardless of style, is textiles. Of course, each style will require a certain type of fabric, colors, and different clothing. In addition, each of the spaces has a set of fabric objects that dress furniture, chairs, beds, armchairs, or windows.
21: Reuse the Ones you Have
Your decoration project does not necessarily have to be a large outlay of money; you will realize that by correctly accommodating what you have and adding a couple of new things, you will achieve great changes.
22: Do not Complicate yourself, Look for Simplicity
The "simple" interiors are in fashion, and it is what you have to aspire to achieve in a pleasant and original place, especially if you have little knowledge of decoration. The planning of your environments should be based on finding simple solutions for each particular case.
23: Use Only what is Necessary
For a house to be functional, comfortable, and simple, it is necessary to get rid of things that may never be used. And on the contrary, define the really useful furniture and objects that add comfort and best appearance.
24: You Saw the Walls
Sometimes it is good that the walls leave aside their monotonous character and take center stage. Color is the common way to trace your appearance and highlight your shapes. But there are other possibilities to dress the walls and change their character. The design possibilities are innumerable, and they work well for almost all environments.
25: Don't be Afraid to Give your Personality Touch
Print your passions and your experiences in your home. What you like, what you love, what you are passionate about, everything can be radiated from you to your place. This is, in part, what will make you feel more at ease and comfortable in each of your rooms.
26: Pay Attention to Details
At first glance, a person who enters your house will see the color, the shapes, and the largest objects. Then he will begin to refine his view of things of smaller size, and the most punctilious will get into even smaller details, but not less important for that. And it is that these details give more value to the work that you have done in decoration and enhance everything in a great way.
27: Shop Conscientiously
It is best to plan ahead and define what you need, so you can buy the right thing, and if possible, of good quality, so that you can get good value from the objects for a long time.
28: Don't Chase Perfection
That's almost impossible to maintain a magazine or showroom decoration if you have a family; there will always be something out of place, something missing, or something left over. All that is what transforms a house into a home.
29: Take your Design and Decoration Task with Joy
Whether you are planning, or have already started decorating, always try to make it a cause for joy. At the end of the day, you are doing it to feel good and comfortable in your home, so it should not cause you any worries.
30: Don't Think you're Done with your Job
Whenever you want to give a new touch to the environment, you do not need to make a totally different plan. Just by adding, removing, or changing a few things, you will see that everything can take on a new air, and it will renew the decoration.