Coffee tables come in all shapes and sizes. So do the things people put on them - and under and inside them, for that matter. They can be infinitely useful, but people also have a tendency to turn them into horizontal catchalls that showcase nothing but dust, fingerprints and the day-to-day ephemera of life.
Here are a few tips for decorating them from the inside out and avoiding clutter in the process.
Understand the table's purpose in the room
What will you really use your coffee table for? Be brutally honest!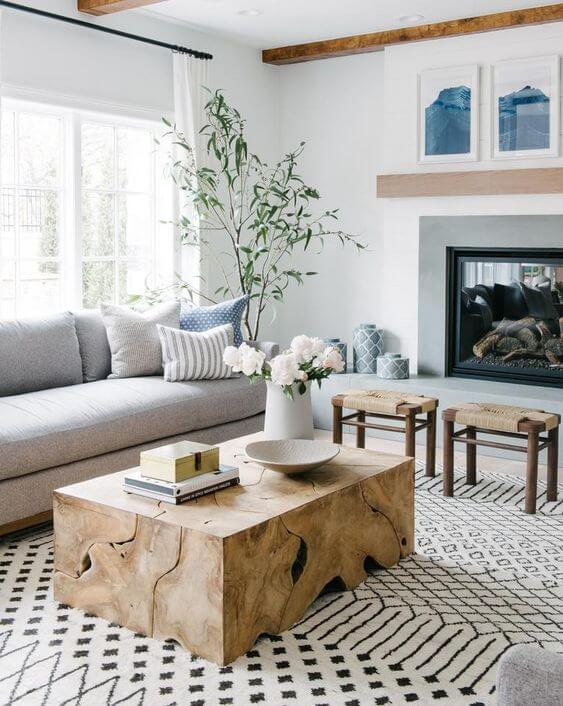 Is it a friends and family situation, where you envision people on sofas, chairs and the floor reaching for their drinks, snacks, cards and game pieces?
Is it primarily a nice place to prop your feet up at the end of the day after you've grabbed a book, TV remote, laptop or handcrafting project?
Or
Is it a more reserved space for showcasing collectibles, décor, coffee table books or personal photos? Often, this is a function of what type of room the table is in.
Coffee tables in family rooms can get bumped into, have cats pounce upon them, get swished by a dog tail and have the occasional drink spilled on top of them. Those in more formal spaces may never be touched by anyone who's not dusting them.
Figure out what you need to fulfill that purpose
In an often-used and often-rowdy room, breakables or precious items of any kind on top of a coffee table are a no-no.
What is needed is storage space for games, remotes, game controllers and card decks, and ample room atop the coffee table to spread them out. Drink coasters are a must. Perhaps even a spot for a hand vacuum and cloths to mop up spills.
That's about it, because the chance of objects getting ruined is pretty high. If the table's in a chill-out space, you'll need ways to keep the accoutrement of relaxation handy without the surface looking cluttered (a sure zen-buster).
In a more pristine environment, you may need displays to showcase and protect artwork and collectibles. This will dictate the choice of material - glass, wood, metal, plastic, something else - and the amount and configuration of storage space the coffee table should have (surface only, drawers, hinged top, etc.).
Balance storage and swag
Unless you're using a coffee table solely as a room enhancer, decorating it will require a balance of functionality and frivolity.
A beautiful art book you can't read because there are no reading glasses nearby isn't very functional. Nor is a 65-inch smart TV you can't turn on because you can't find the remote. And a bunch of rings that mar the surface because coasters weren't handy will just make you mad.
In the boisterous rooms, add indestructible storage
Corralling items is a must, whether we're talking about a tangle of cords or bottles of essential oils. Wood, metal and woven baskets are great for storing items on top of or under the coffee table. Acrylic boxes and trays, which come in just about every size and color imaginable, are perfect for organizing inside drawers. Either one can be sized to fit shelves beneath the tabletop.
Whichever you choose, the trick is to make it easy to find what you need and put it away when you're done with it. And in a rowdy room like a man cave or game room, you may prefer that sports memorabilia be seen, not touched, and certainly not hit with your kid's aluminum baseball bat.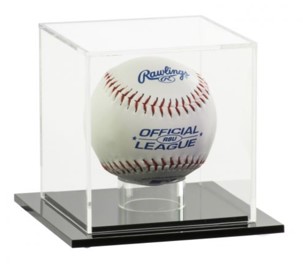 In the chillax rooms, add storage that complements the space
Once you've decided what you want to keep out on top of the coffee table and what you want handy but unseen, the choice of storage container is a matter of taste.
Decorators swear by the rule of balance and restraint, which calls for a few well-placed items in different sizes and dimensions to create a pleasing vignette, with perhaps a tray to place a snack or small items in.
If you need help varying the height of a few preferred objects, consider using the displays retailers use - some (especially optically clear acrylic) can be quite elegant, and all are pretty useful. Inside the doors or drawers of the coffee table, it's all about organization. Whether you choose storage that is beautiful or more utilitarian, keep like or complementary items together.
Trays and small bins can work wonders.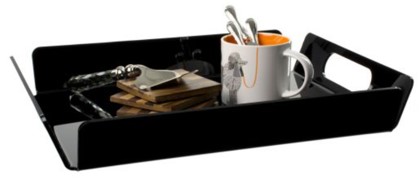 In the formal rooms, protection, not storage, may prevail
Here, beauty reigns.
While most objects won't need added protection, some may. There are lots of choices when it comes to showcasing items safely, from display risers to locked display boxes and cases.
Optically clear acrylic is a good choice, not only because it is strong but lightweight, but because it is almost infinitely malleable and can be easily shaped to custom dimensions. Solid acrylic blocks and cylinders are perfect for adding height or providing a showcase for a smaller item. Just remember the aforementioned rule of balance and restraint.
If you have several view-worthy items in a collection, consider rotating them into the coffee table display from shelving or pedestals elsewhere in the room.
Use a grid system
If you're putting items atop the coffee table surface, and that surface is a fairly large expanse, think in terms of a grid. A long rectangle, for instance, can be visually divided into three equal areas. A square surface, four. Then place your chosen objects in those spaces equally.
Alternatively, choose only one area for objects and leave the rest for activities. Vary the height of the objects in a single-area scheme (for instance, a vase of tall flowers with stack of 2-3 art books and a small figurine). In the 3- and 4- square theme, symmetry - but not exactly the same - may work better visually.
Make your coffee table work for your space
Whether you choose a large, sturdy table or one with more svelte dimensions, round or rectangle, wood or glass, with or without storage, the perfect coffee table is the one that works best for you.
No matter which you choose there will always be something on top of it. When you decorate with form and function in mind, you can't go wrong.