Nowadays, tiles are commonly used décor items in Indian homes. When it comes to home appearance and style, varieties of tile designs and patterns are an optimum choice for flooring, walls and other spaces.
There are multiple benefits of installing tiles in home; they are easy to install, enough durability, surprisingly minimize the cost, need very low maintenance, easy to clean and most importantly protect walls and floors from moisture. Apart from that, they also give an elegant look to any space.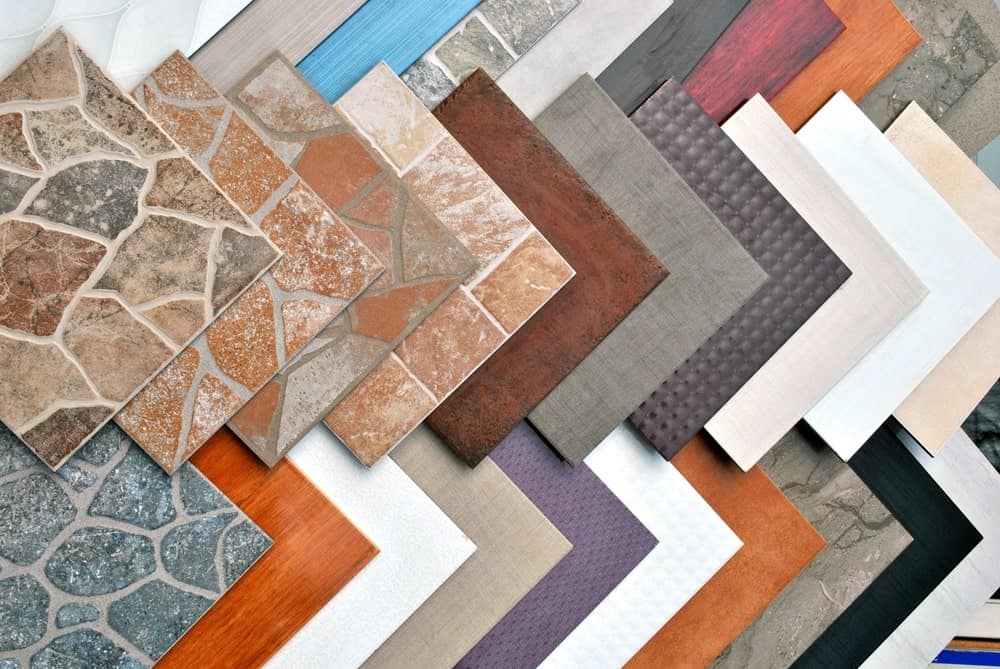 These days, you get a myriad of materials in tiles. Indian homes mostly pick cement, ceramic, and porcelain tiles for different rooms. But if you want to give a new and modern look to your home, you can choose different types of materials in tiles.
Best Tiles for Indian Homes
There are various types of tiles you get in the market. This blog will help you in selecting the right tiles for your floors, walls, and other spaces.
Porcelain Tiles
If you want a durable material for your bathroom, kitchen, or dining space, pick porcelain tiles. They are stronger than ceramic tiles and can resist water. You can also get a variety of designs, colors, and patterns in porcelain tiles. These tiles are widely used in bathrooms and toilets due to their durability and water resistance features.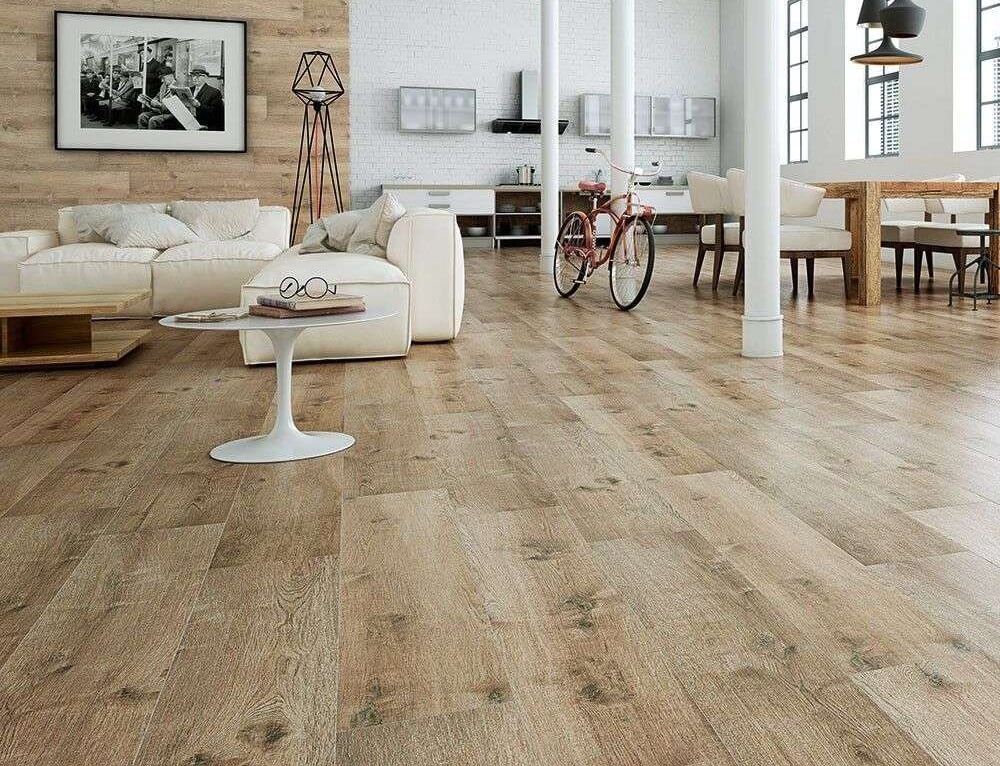 Additionally, it is very easy to clean porcelain tiles. You can wash it with hot or cold water and soap. Another major benefit of using porcelain tiles is that it does not crack easily. Even the tiles crack, you can resurface them with a new coating. They do not get stains like other tiles.
Terrazzo Tiles
Terrazzo tile is one of the costliest tiles in the market. These tiles are made by combining marble chips and concrete materials. They are even polished to get smoothness. Terrazzo tile is a good option for kitchen and drawing room floors. You can get terrazzo tiles in elegant shades and designs for every room.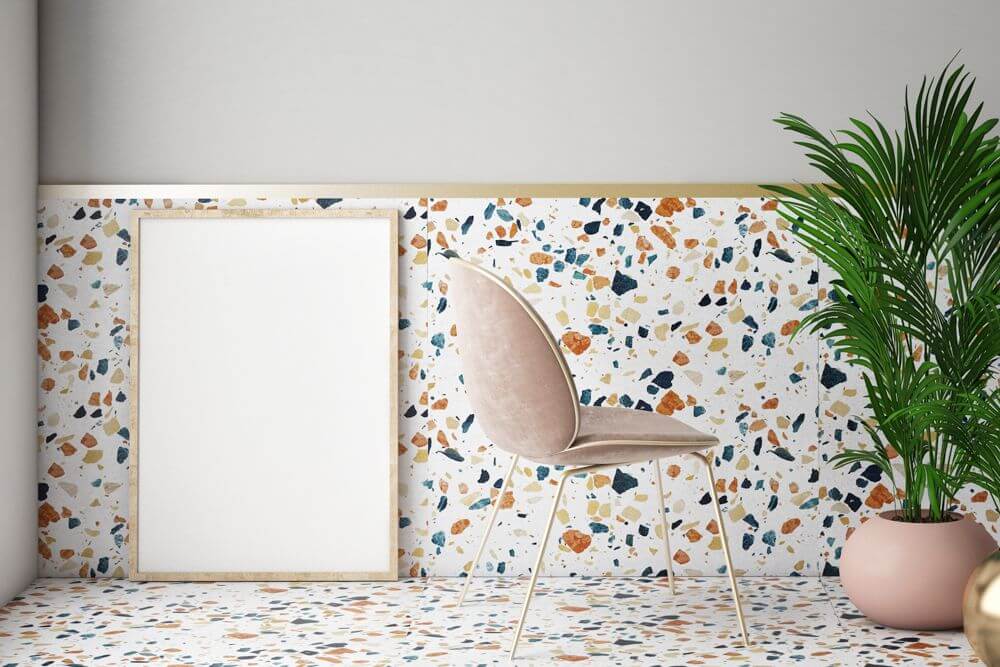 These tiles look perfect in the home. They come in different customized designs for various occasions. However, the installation of terrazzo tiles is a bit difficult task and needs professionals. You can use these tiles for a long time. Apart from that, they can also be maintained easily. Furthermore, these tiles are waterproof and stain-resistant.
Ceramic Tiles
The next type on the list is Ceramic tile. It is the most popular type in Indian homes. These tiles contain brown, white or red clay. They also come in different colors, designs, and patterns. If you look from the point of durability, ceramic tile is a good option. They are very easy to maintain and clean.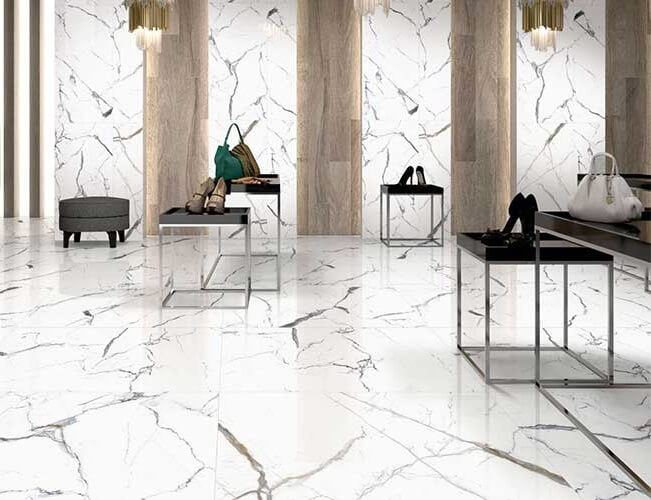 You can put ceramic tiles in different spaces such as walls, flooring, kitchen walls, and toilets. These tiles are available in 2 types. They include glazed and unglazed ceramic tiles. Glazed tiles are better than unglazed ceramic tiles due to the extra glass layer. Most of the homes in India use ceramic tiles because of the ease of maintenance. They are also slip-resistant.
Vitrified Tiles
There is not a huge difference between vitrified tiles and ceramic tiles. The only difference is that vitrified tiles have silica. They have a smooth finish with an anti-skid coating. The installation of vitrified tiles is an easy process. Apart from that, they are also waterproof and stain-proof.
You can install vitrified tiles in the bathroom, kitchen, and balconies. They also need less maintenance. You can clean vitrified tiles easily. They look rich and royal in any space. They give a mirror look in any room. Vitrified tiles are strong and can even withstand hard objects such as glass and steel. You can clean and wash vitrified tiles with plain water and a soapy solution.
Stone Tiles
You can get stone tiles in different types of natural stones such as slate, granite, sandstone, and travertine. These tiles give an elegant look to the room. They are also ideal for Indian weather and change the appearance of the boring rooms. Due to the waterproof feature, these tiles can remain in a good condition for a long time. It is very simple to install stone tiles in the kitchen, bathroom, and outdoor spaces.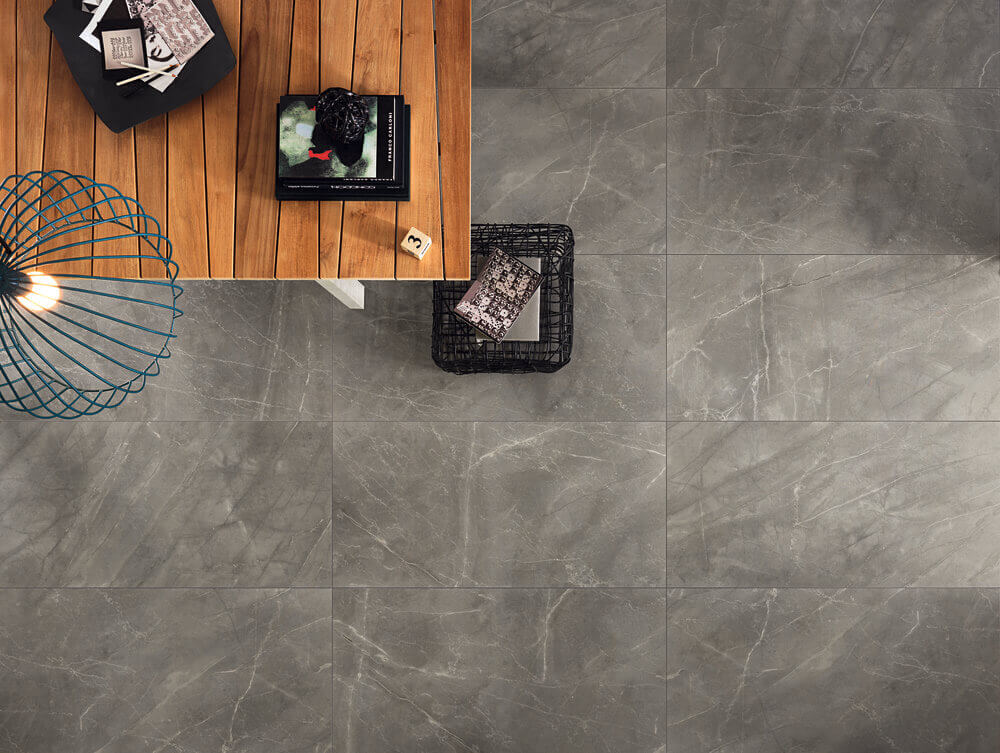 In addition to that, the earthy look of the stone tiles enhances any space. These tiles are cost-effective and need little to no maintenance. You can clean them even with plain water and detergent powder. Moreover, stone tiles are available in a wide range of materials, designs, and colors.
Mosaic Tiles
Mosaic tiles can be identified from the square prices. They are designed from different materials such as glass, stone, or marble. Usually, mosaic tiles are available in a common design but you can get different colors. They are perfect for bathroom spaces, kitchen, and outdoor areas.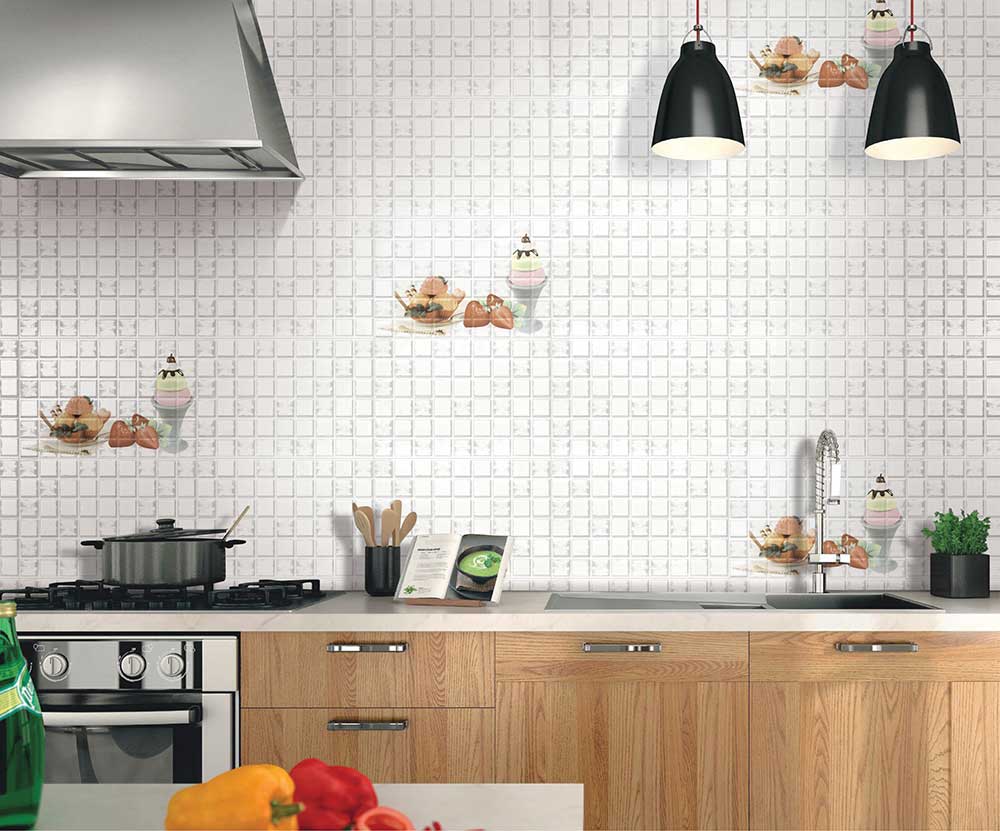 There are various benefits of installing mosaic tiles. They are cost-effective, non-porous, and durable. Apart from that, they do not also emit bad odors even after long use. You can clean them with water, soap, or any solution as per your choice. Even if there are stains left on these tiles, you can clean them with any cloth or sponge. Furthermore, mosaic tiles are eco-friendly and give a beautiful look to any space.
Cement Tiles
The last type of tile on this list is cement tile. These tiles are used for many years in Indian homes. They might look very traditional but they also have many benefits. Cement tiles contain all the natural materials and pigments. They also come in unique designs and colors for different spaces. You can put cement tiles in any room of your home.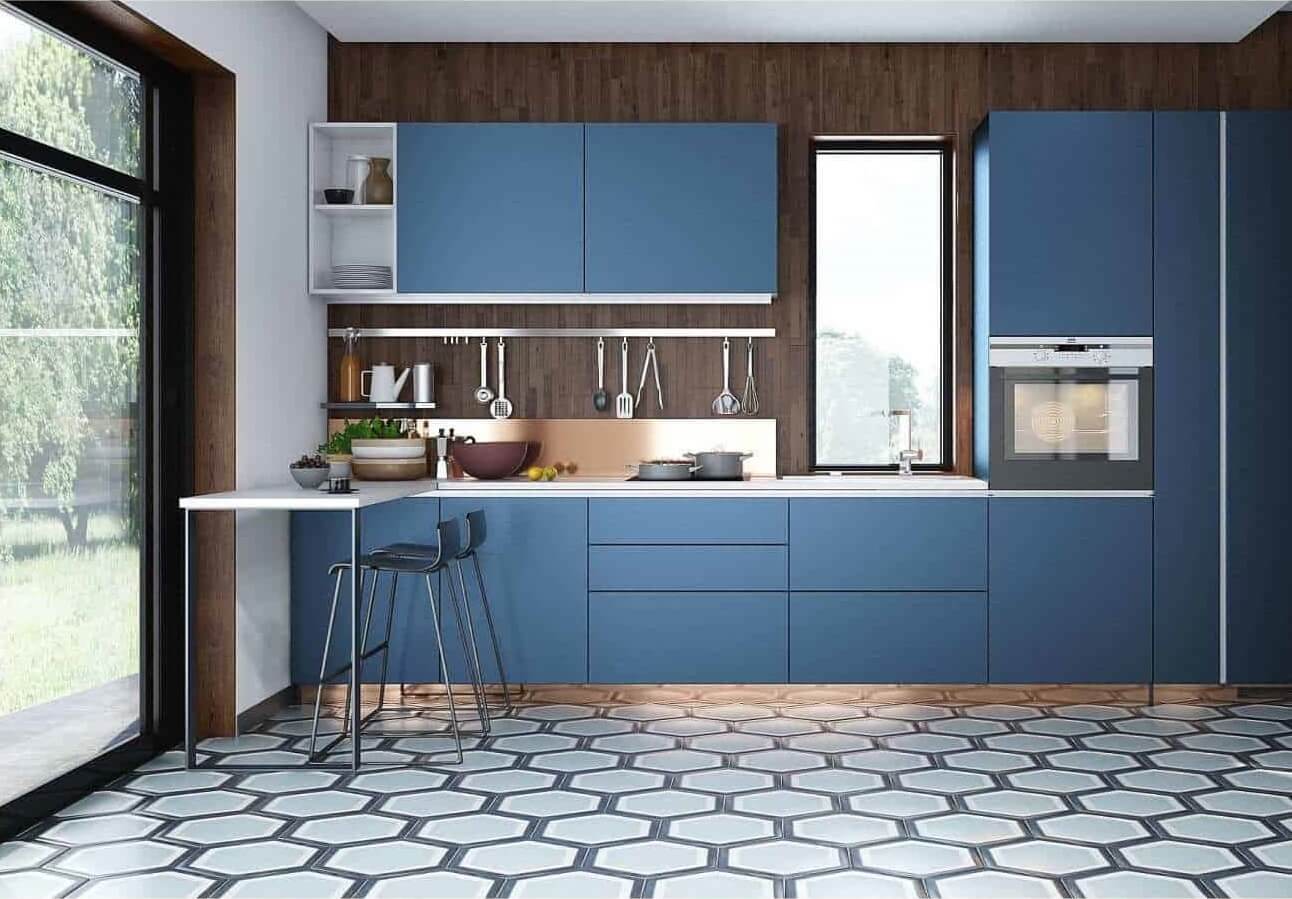 No other type of tile can compete with cement tiles in terms of durability. If you want hard and durable tiles, cement tiles can be the best option. They can also hold moisture and do not give bad odors.
Final Words
Installing tiles in the home has various benefits. You can protect your home from moisture, dust, and dirt by putting tiles. Apart from that, the different tiles can also beautify the look of plain walls and make your home look more appealing.