Subway tiles are notorious in designer bathrooms, and for good reasons. They're incredibly affordable, versatile, classic, and durable. Best of all, they're guaranteed to work in any bathroom size, space, or style.
There are plenty of looks you can create with subway tile, depending on the colors and finishes you choose. You're no longer limited to just one look, either. It's now possible to get various looks from just one type of tile by mixing and matching materials like ceramic, glass, wood, metal, concrete, and even stone!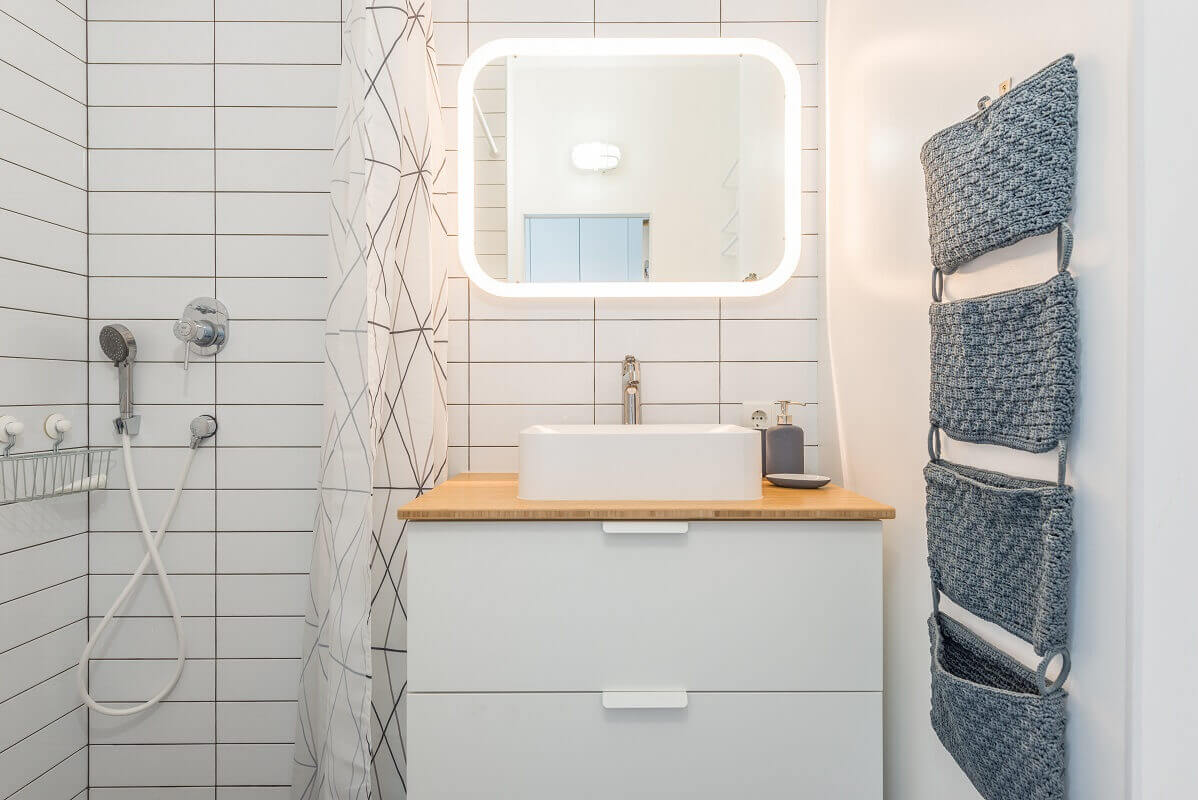 So, if you're thinking of bathroom remodeling ideas or updating the look of your bathroom, it might be time to consider investing in some subway tiles. If so, here are 10 of our favorite bathroom ideas that will make your home stand out!
Combine Black Subway Tiles with White Grout
Black subway tiles are a popular bathroom option, but not everyone wants to use black grout. Instead, you can mix things up using white grout in the gaps between the black tiles. White grout also creates a modern and clean look, so it's a good idea if you're going for that vibe.
It's a maximalist's dream bathroom. The walls are covered with tons of these gorgeous subway tiles from floor to ceiling. The effect is stunning and sure to wow anyone who steps inside your home.
Keep It Classic
Keep in mind that subway tiles are loved and praised for their timelessness. Hence, keep it simple and classic with a white subway tile—no razzle-dazzle here; just good old-fashioned, clean and tidy design. A grey or beige grout will help the whites of the tiles pop even more, so you don't have to worry about covering up any of those gorgeous colors!
Multi-colored Subway Tiles
If you have a more modern taste in decorating, you may want to switch colors. For example, a vibrant yellow with blue highlights will pop on the wall. You can also use one color throughout your bathroom and switch it up by using different shades of that color.
Imagine having purple as your accent color for all tiles in the room. Add light lavender or dark navy for variation and contrast. Shades of green work well with purple, so experiment with pale celadon green or deep forest green if you like that combination better than red and purple together.
Blue is also a good option for this type of project because it is complementary to reds and purples. The sky's the limit when choosing which hues, you want!
Offer Some Textural Intrigue to Subway Tiles
Introduce texture to the subway tiles by using a variety of materials. For example, you can use natural materials like wood, stones, or metals for wall accents. In addition, use textured paint to create a pattern on your bathroom floor.
The result is an elegant yet highly functional space that will surely be a relaxing haven after a long day at work.
Herringbone Subway Tiles
A herringbone arrangement adds interest and depth to the room. These tiles will create a unique pattern for an eclectic bathroom. Whether for the wall or floor, a herringbone patterned subway Hercules Tile would make a beautiful addition to any room. It'll create a statement while still having the sleekness of subway tiles.
Use Large Subway Tiles
Most of the ideas in this post tackled regular-sized subway tiles. These can make a statement and provide more visual interest. Also, they require less grout work than smaller tiles. So your bathroom won't be a mess after installation.
[id=1910,2961,3096]
Crosshatch Subway Tiles
Mix up the patterns in your bathroom by opting for crosshatch patterned subway tiles. It's a fun way to add texture and break up all that white, which can be too much sometimes. Plus, crosshatch patterns are more forgiving than standard subway tile patterns since they're not as sharp. If you're worried about color coordinating with this style, just choose one color for the grout line and make everything else a lighter shade of that same color.
Vertical Block Pattern
Vertically laying your subway tiles is a fun, contemporary look. It elongates or expands the room, too. You can play with colors that will add to this bathroom tile design.
Beveled Subway Tiles
For a more traditional feel, choose beveled tiles. It adds an extra dimension to your bathroom space and gives it a feeling of depth and elegance. Beveled subway tiles are also perfect for adding character and charm to your space.
Marble Subway Tiles
A marble bathroom floor creates a feeling of luxury, as if the space is in an elegant old castle. Many people love this type of tile because it's easy to clean, resistant to stains, and timeless. Marble may be the best choice if you want a way to make your bathroom look expensive or have an Italian or Tuscan feel.
Conclusion
Bathroom subway tiles are an excellent choice for a bathroom floor. They offer a unique look and can provide an opportunity to use contrasting colors to highlight different aspects of the room. However, it is essential to remember that any tile floor will require additional care and maintenance. Proper cleaning, grouting, and sealing will help keep your tiles looking their best for years to come.