A dream home is the combo of the bigger drawing-room, master bedroom, spacious modular kitchen, larger dining area, and last but not least a big bathroom.
But;
Is possible to have large bathrooms staying in urban areas?
Technically,
You cannot think of having a large bathroom in urban homes but you can definitely make a small bathroom look and feel bigger. Let us discuss the tricks to turn a compact washroom into a big one.
[id=16651,16515,12658,6621,6620]
Ways to Make Small Bathroom Look Bigger
Fix the Oversized Mirror
Yes, you can do that. It is a beautiful and creative idea to install large mirrors in your bathroom. It gives a dramatic effect to the bathroom as well as a bigger space. This is one of the most appealing ways to make your small walls of the bathroom look wider.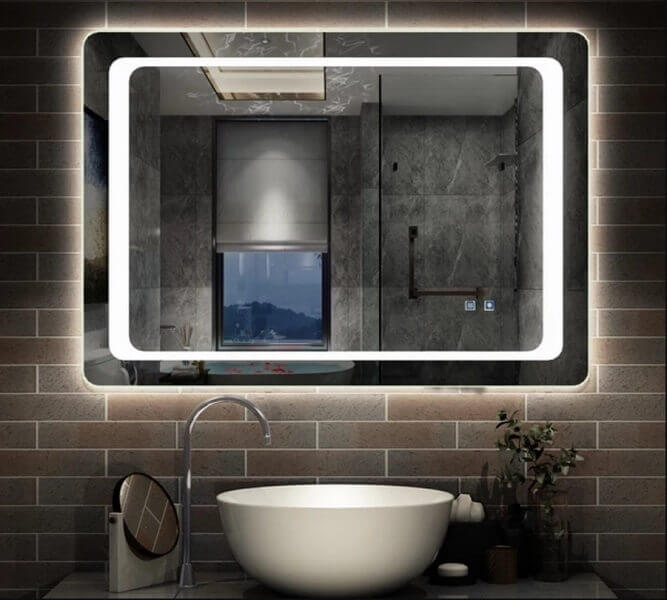 Allow Natural Light
What can be more stunning way than natural light for the bathroom? While attaching windows in the bathroom, go for the material which increases the supply of sunlight in the bathroom. You can find many translucent windows which help in enhancing the natural lighting in your tiny bathroom.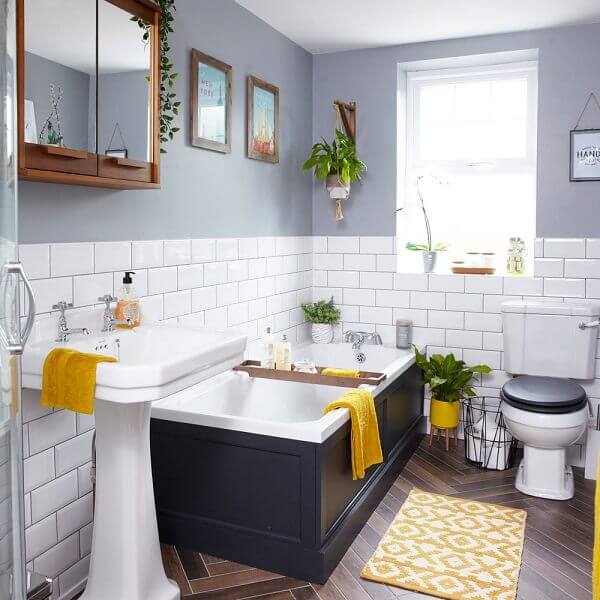 Go for Tiles
One of the best ways to give a larger look to the smaller bathroom is to fix tiles. It has 2 advantages. Tiles stop the water leakage and secondly, they make your bathroom appear much bigger than the original area.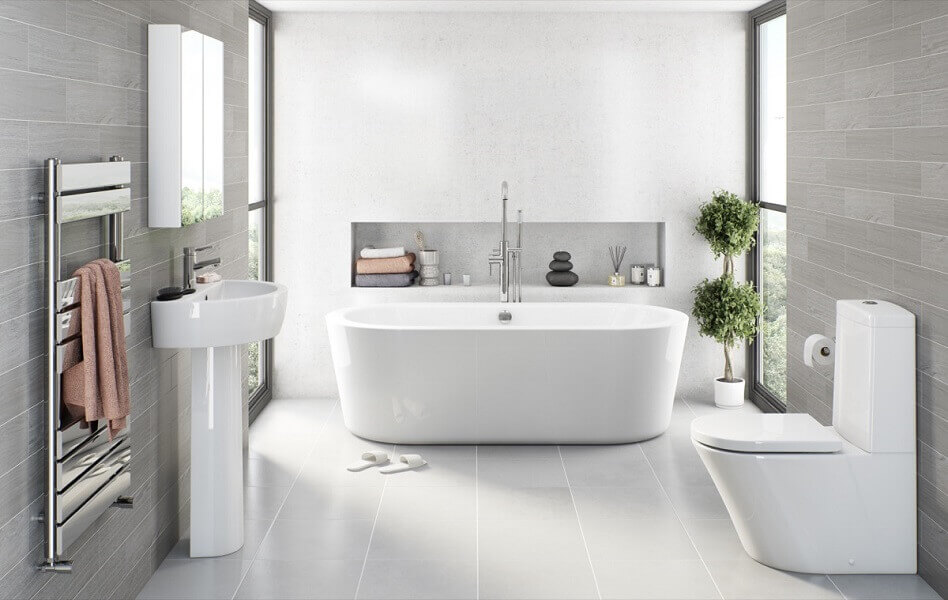 Sink in the Corner
Normally, every person likes to put a sink in the center thinking that it is the ideal method. But it is not necessarily the right thing especially when your bathroom area is smaller. You can place a sink in the corner of the bathroom to create more space.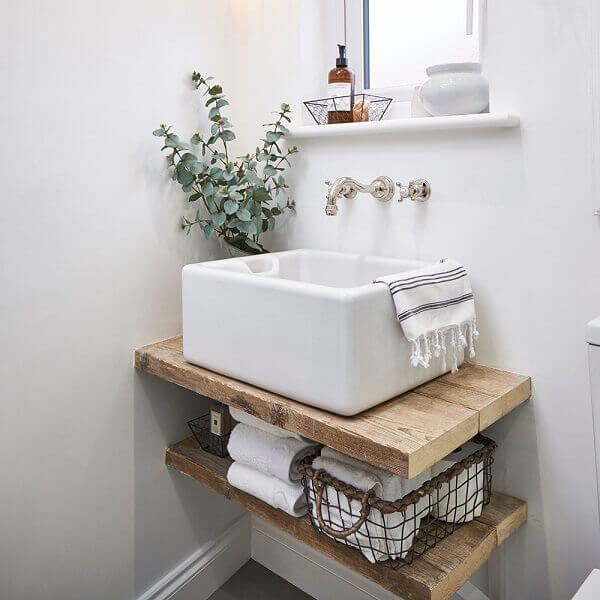 Avoid Unnecessary Furniture
Bulky wall shelves, hanging racks, and drawers take up a lot of space in your bathing area. Depending on the usefulness and area, you can include some pieces of furniture in the bathroom and make it a comfort room.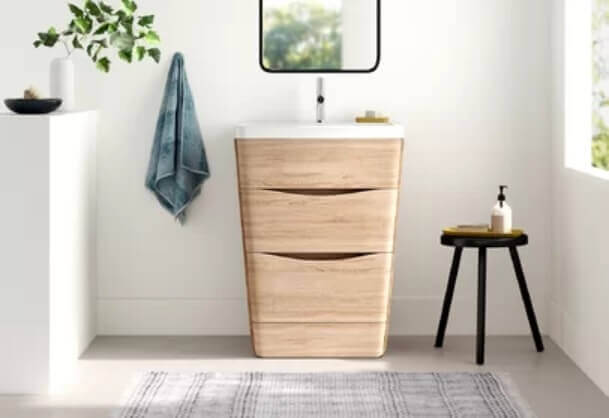 No Bathmat
The bathmat is the barrier for bathing area. It is better to remove bathmat on the outer space of the bathroom rather than the inner area. This will help to make your powder room look larger.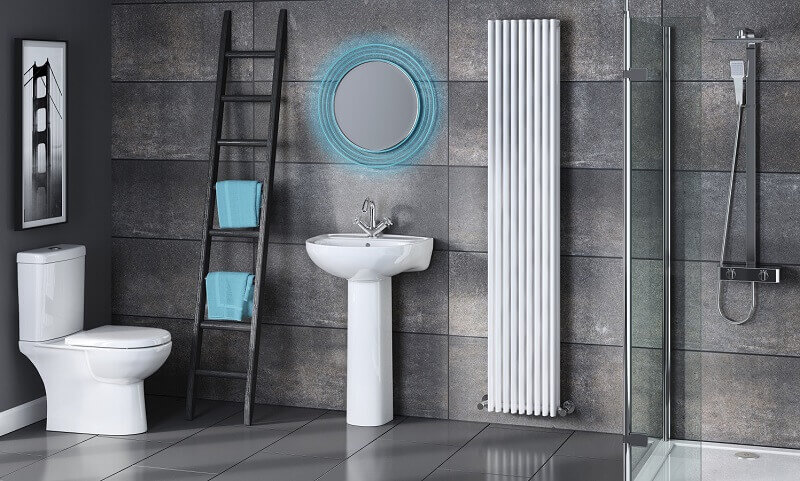 Small Basins
Washbasins also play a good role in making your bathrooms more elegant. Instead of large basins, fix a pedestal basin. It is compact and adds some space in your bath area. You can choose colorful and nicely designed basins for a royal touch.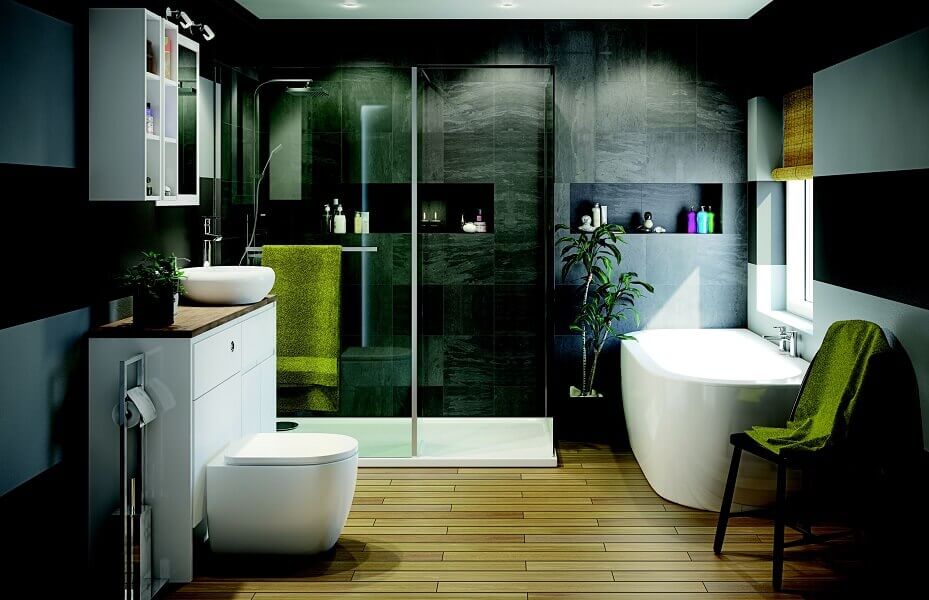 Sliding Doors
If you are looking for exquisite bathroom furniture, you can include sliding glass doors. But you need to cogitate while selecting the glass of the doors. It is better to choose clear glass over the frosted glass. It turns a little bath area into a massive bathroom.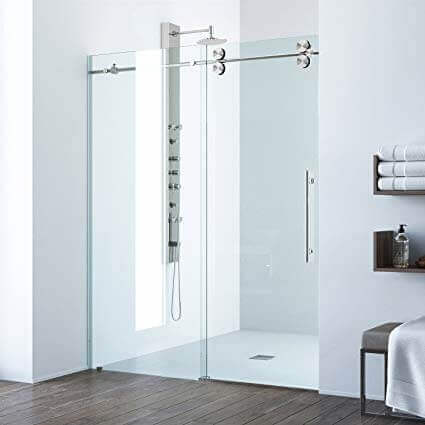 Join Bathtub and Shower
Including more space into a tiny bathroom is an art. You can keep the shower right above the bathtub. It is a more attractive way to save space and gives a rich look.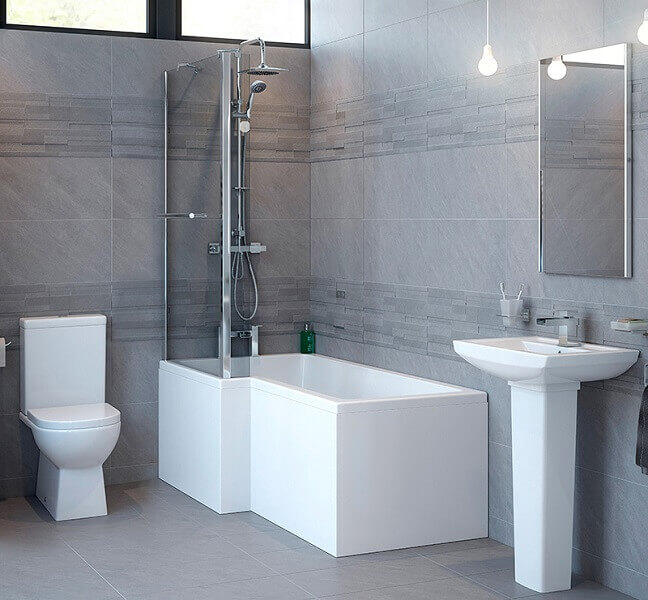 Artistic Wallpapers
Ample wallpapers are found in the markets with bright and dark colors. The ones with horizontal lines create a bigger bathroom area. Interior designers suggest putting horizontally designed wallpaper in the powder room.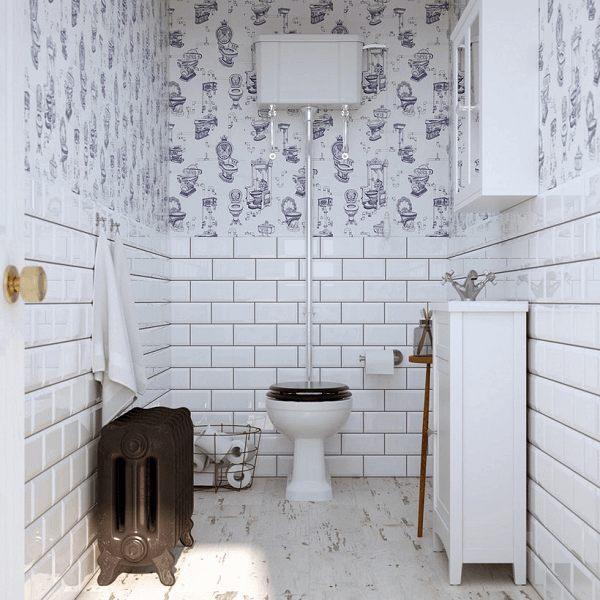 Think A Hanging Toilet
You have to be careful while thinking of a design for your little bath area. The hanging toilet will do full justification for the small bath space.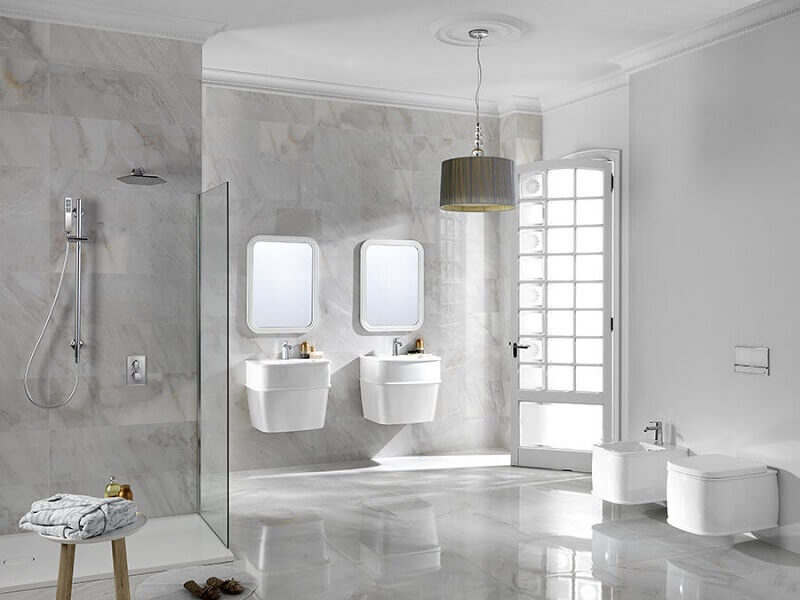 Curtain
If you do not want to put a sliding door, place a shower curtain. You can fold it when not in use and it also takes less space.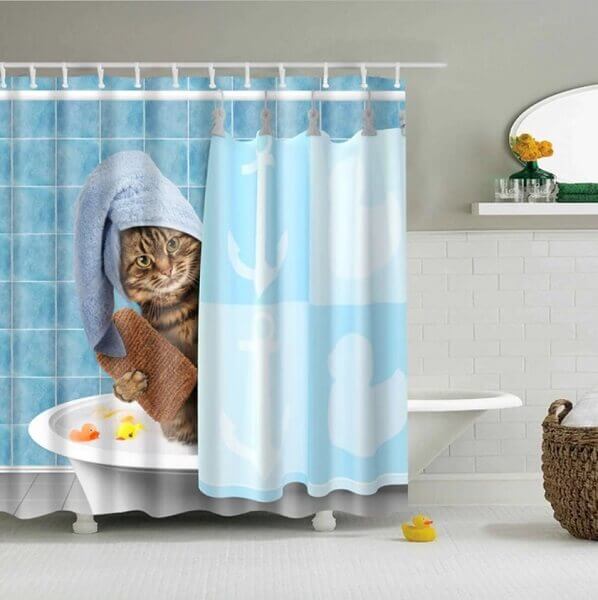 Nature in the Bath Area
Do you want to add more space in the powder room and feel relaxed while bathing? Then you can add some artistic pictures or paintings on the walls of the bathroom. These pictures will make you feel like taking a bath under waterfalls in a scenic landscape.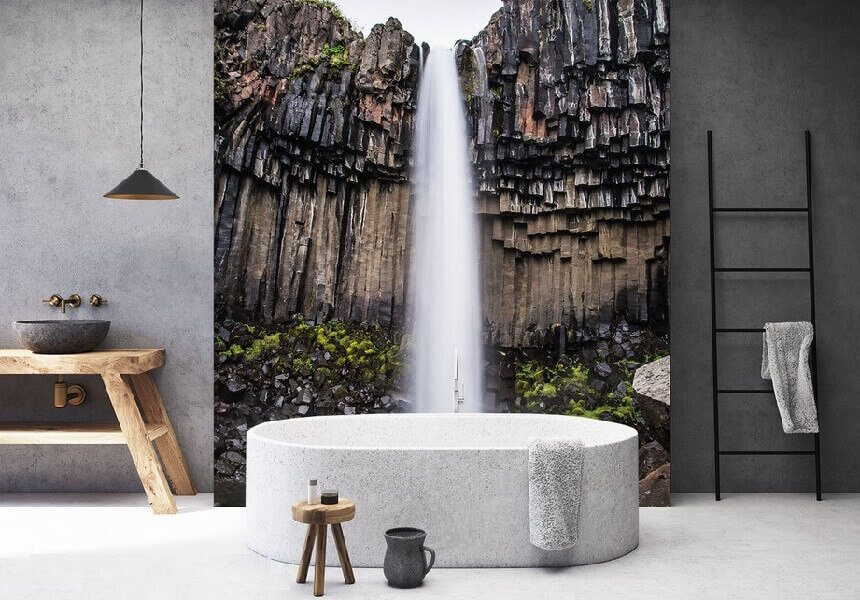 Same Color
One of the most effective ideas for small bath areas is to match the colors of ceilings and walls. Choosing different colors will make your bathroom look crowded. For a cool effect, you must keep the same colors of the ceiling and walls of the bathroom.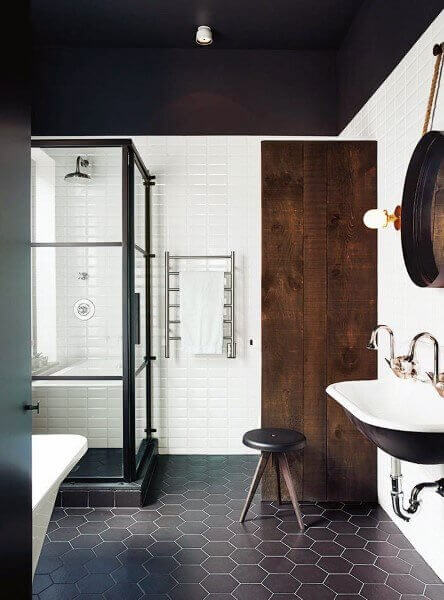 Turn Walls into Shelves
Those heavy shelves and drawers won't work in a compact bathroom. So, why not include them in the walls? All you need to do is create a wall shelve by placing the marble block. You can make your restroom more gorgeous by creating a wall shelf.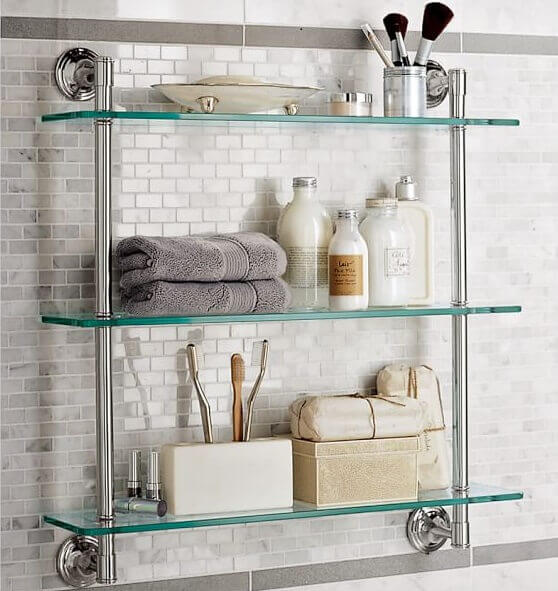 Match the Colors
The goal is to throw an enlarged bathroom look and not a mess. The bathroom carpets, shampoo holders and napkin holder should all have similar colors. Using all different designs and colors do not give a pleasing appearance to the bathroom. So, it is wiser to choose colors which are alike and possibly light ones.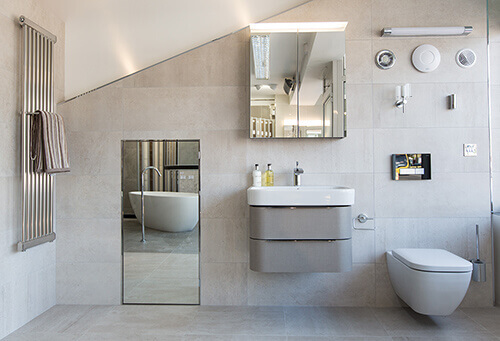 Wall-Mounted Lights
Another smart decision is to put small, functional and modern lights in your bathroom. You have to save space in the restroom and so, you must pick sconces which consume less space. They are easily available in different patterns and shades to present your bathroom in a friendly way.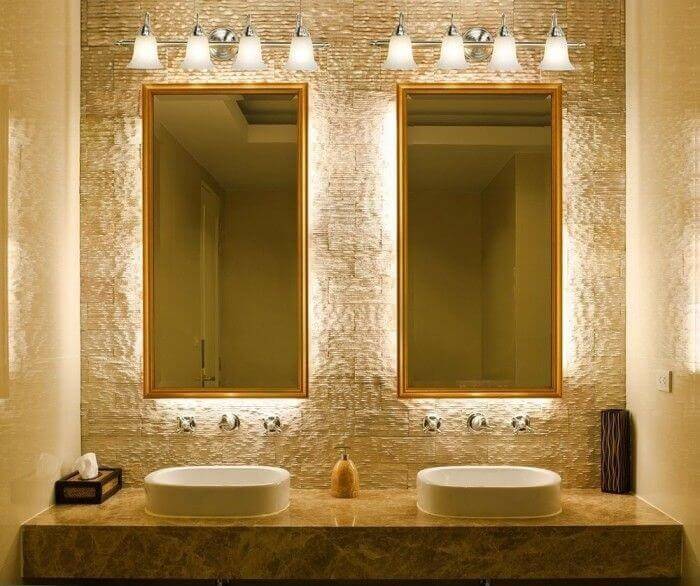 Organize
Some of the best architects suggest keeping your bathroom clean as far as possible. To include more space in the bathroom, keep the bathroom accessories in the cabinet. You can add toothbrush, toothpaste, and shampoos in drawers. Organizing actually helps a lot for an elegant bathroom.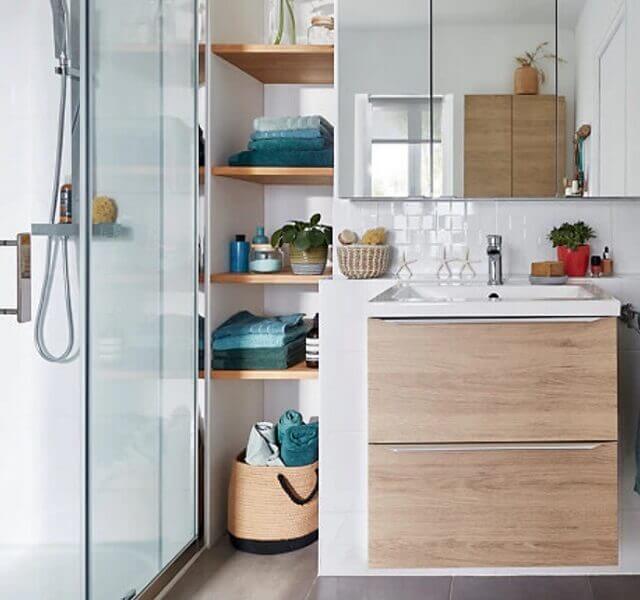 Exclude Bathtub
The bathtub is the main attraction of every person in the bath area. But you can avoid putting it in a small place. It takes up a wide space and more than half of your bathroom is eaten by the tub.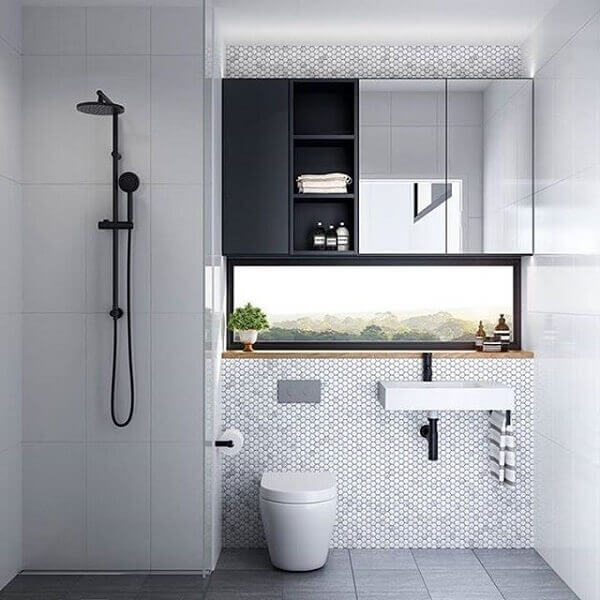 Having a small bathroom is actually a beautiful thing so that you can show your talent in making it bigger. Try these ideas and complete your dream of setting a sprawling bathroom with cute designs and colors.