If a bathroom is modern and elegant in look, it creates a feeling of simplicity and of course very important clean environment. You can design the bathroom, which is sophisticated and modern in look, the way you dream. You can go with designs that are not just versatile and modern but also the one that will help you ignite the imagination of yours.
So if you are looking for some contemporary and modern bathroom design ideas, then we have listed out some better ideas for you. Have a look at them below:
[id=6213,1910,6502,6828]
12 Stunning Modern Bathroom Design & Decor Ideas
Add-Up Greenery in Corners
If you add up greenery touch in your bathroom, it will create a scenic connection between the outdoors as well as indoors. The modern design along with organic touch will give a mesmerizing and elegant look to your bathroom. You can grow a small plant somewhere in the corner which will look amazingly stunning.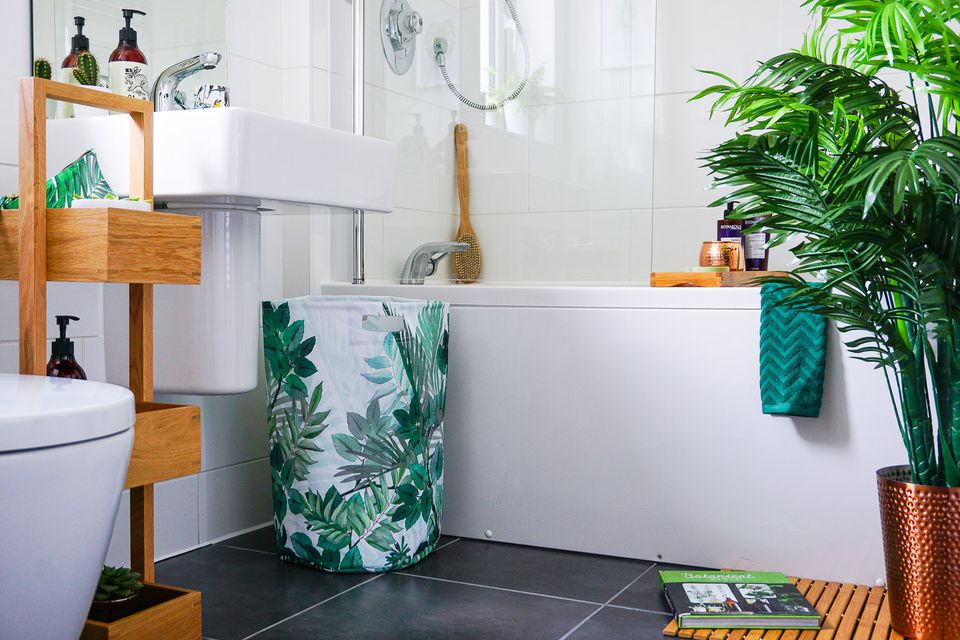 Give A Dark Statement to Walls
If you want to give the mysterious type of look to the bathroom, you can paint one of the walls with some deep shade or black color. This will give an intimate effect to your room.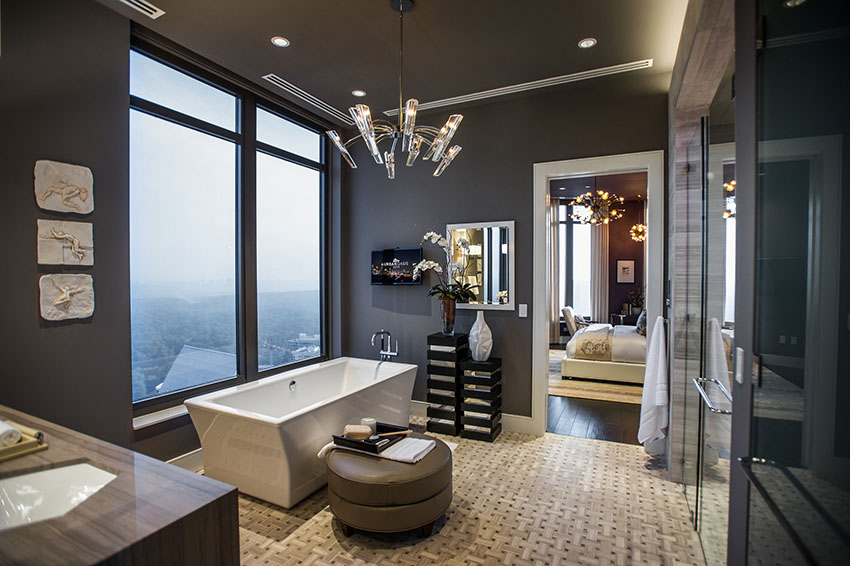 Makes A Way for Skylights
You can even put skylights on the roof which makes the bathroom brighter and shinier. The look will be amazing with the skylights and this is the reason why this concept is going so popular these days.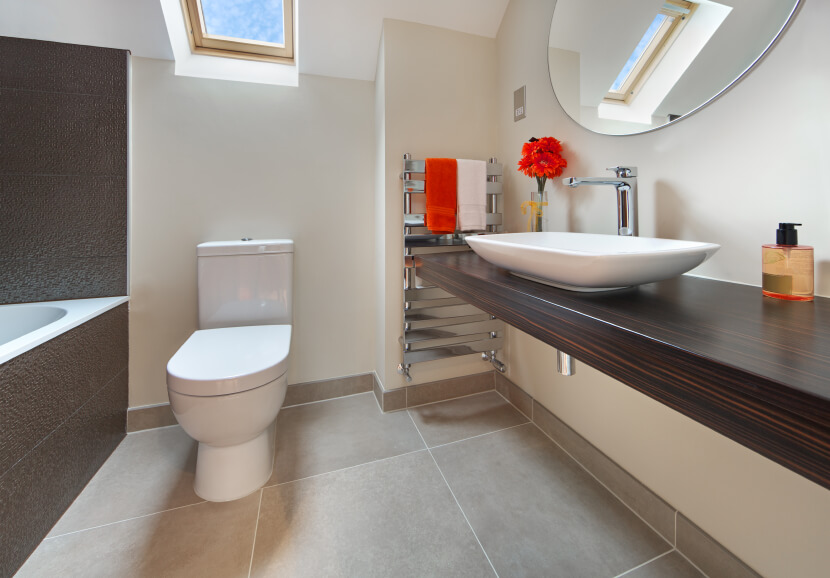 Use Freestanding Bathtubs to Change Look
Another elegant idea for the modern bathroom designs is the freestanding tubs. The standing bathtubs save the space and give an amazing modern look. This idea comes under the best small space bathroom designs.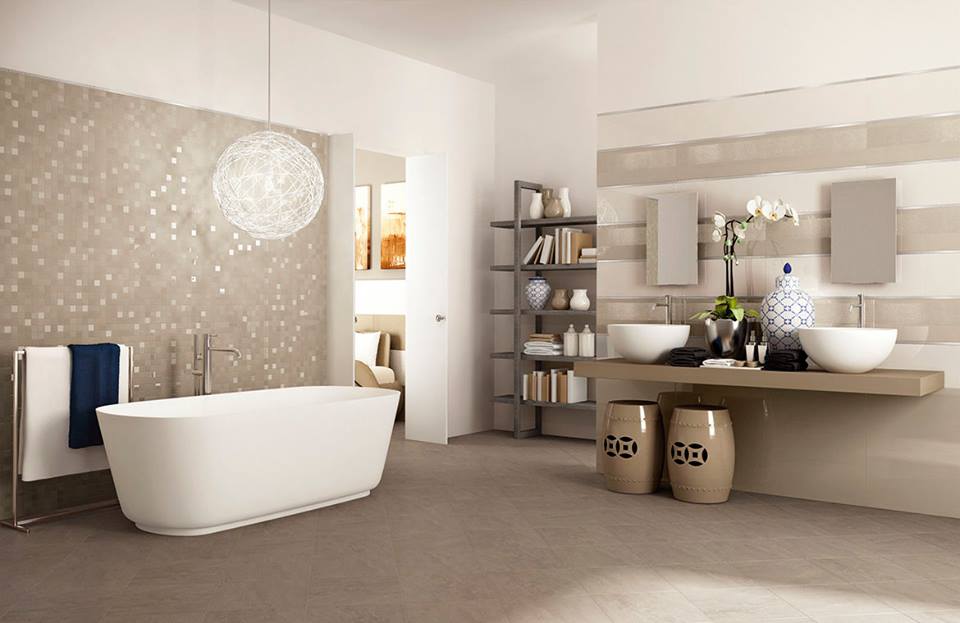 Pebble Floors: Easy to Clean and Have Low Maintenance
Pebble floors come with the bathroom ideas in the budget. The traction that is required between the wet floor and the normal floor is provided by the pebble floors.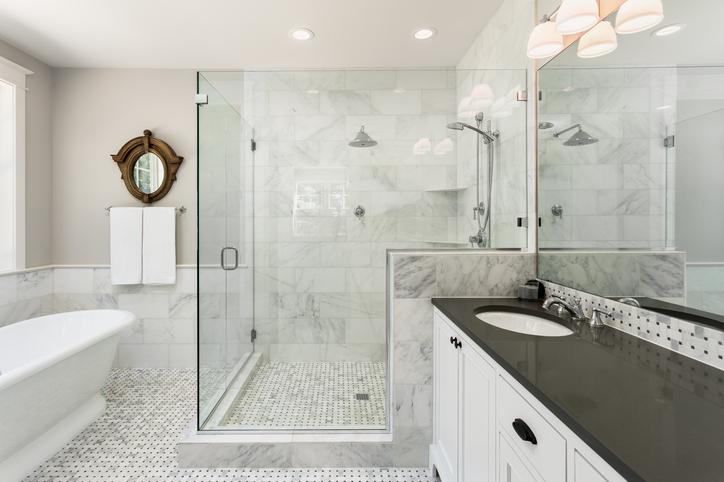 Flowing Basins Have Impervious Surfaces
Among the interesting modern bathroom ideas come the old shaped wash basins. These elongated and grooved basins give a stunning look to the room and make it beautiful.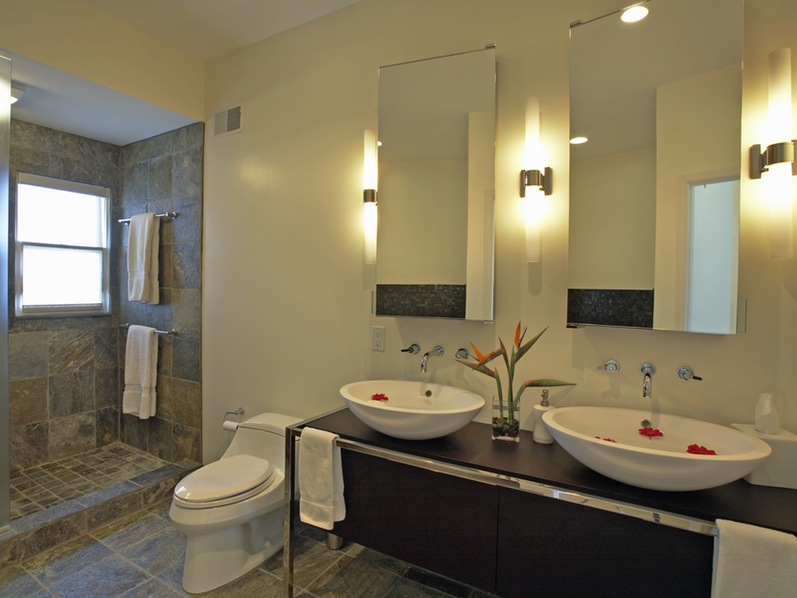 Use Oversized Rain Showers
Nowadays, modern design ideas for bathrooms have included rain showers. The pressure of water kept low and giving a mirroring effect will create an effect which is calm and soothing in the entire bathroom.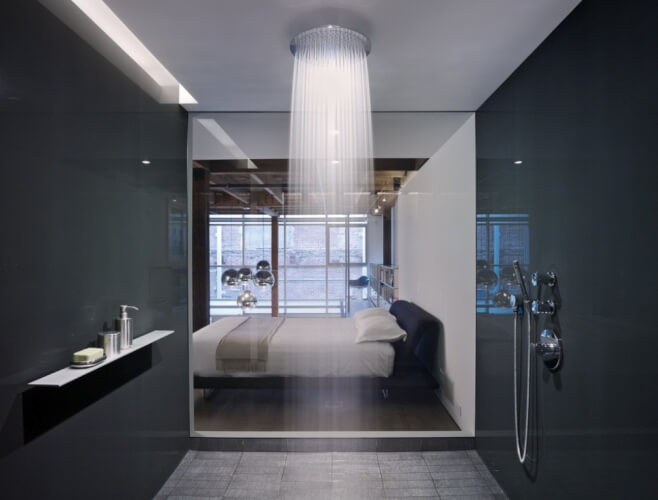 Storage Racks: Help to Organize Small Space
Building the storage racks can be the best for small space bathroom designs. The racks can be designed with a modern look and interior designing. They will reduce space and you will get a place to keep some stuff in the bathroom.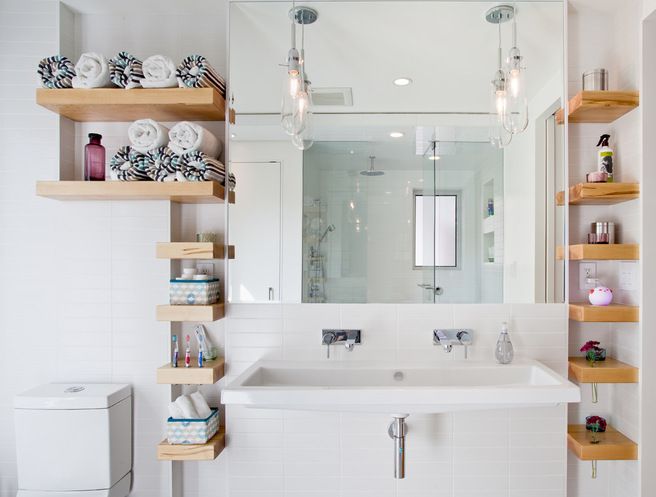 Hardwood Floors: To Avoid Slippery
Hardwood floors are safe as they can manage the drip of water. Along with this, these floors look very beautiful and a combination of hardwood floors and skylights can give an extravagant look to your bathroom.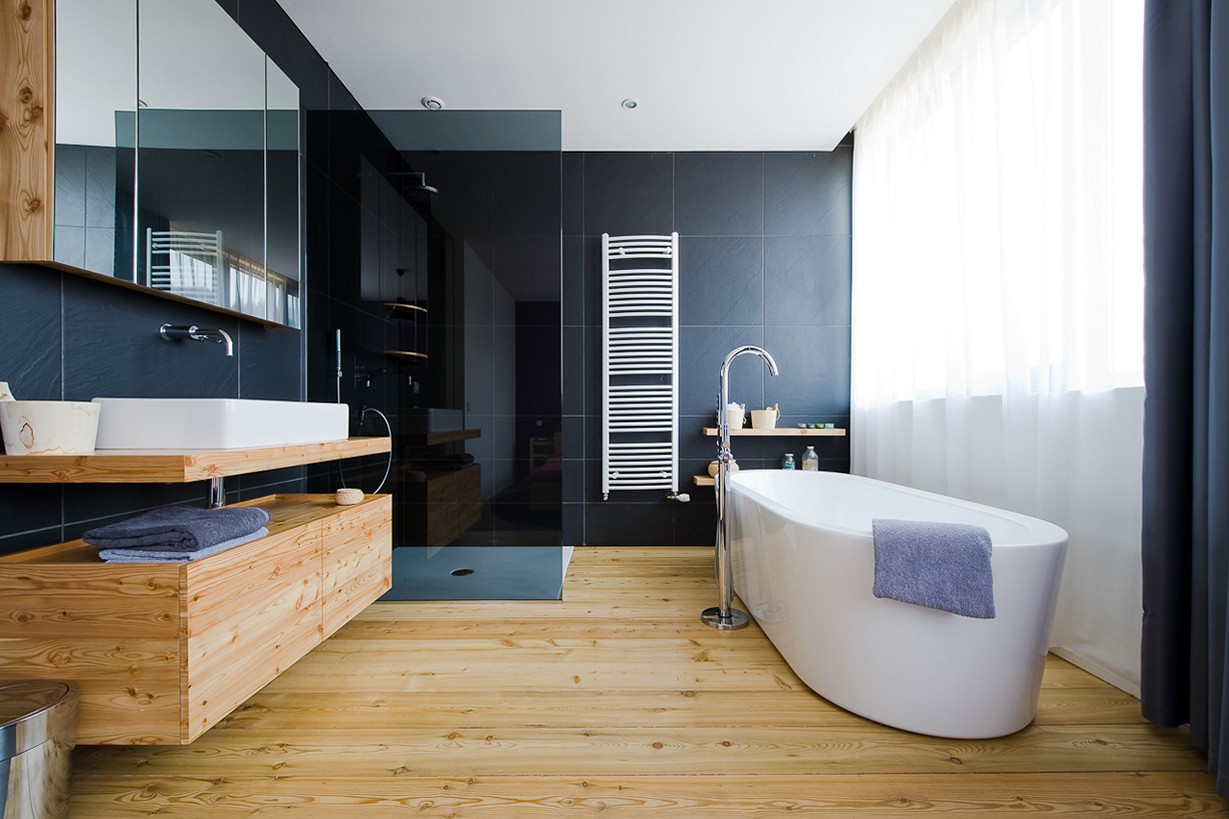 Red and Black: Add Classic Elegance
A combination of red and black which are two brightest colors present the best modern bathroom ideas. They give a classic look to the bathroom and of course, powerful vibes come from this combination.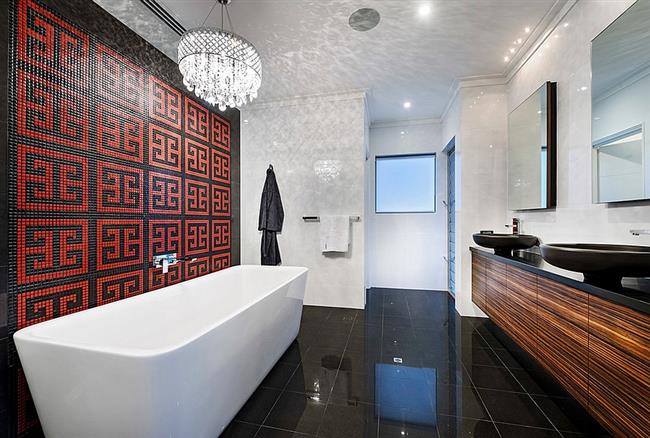 Walls with Hexagon Tiles: Increase Attractiveness
Instead of the plain wall if you give a layer of hexagon style over the wall, it will be one of the just perfect bathroom ideas in the budget. These hexagon tiles look so attractive and simple.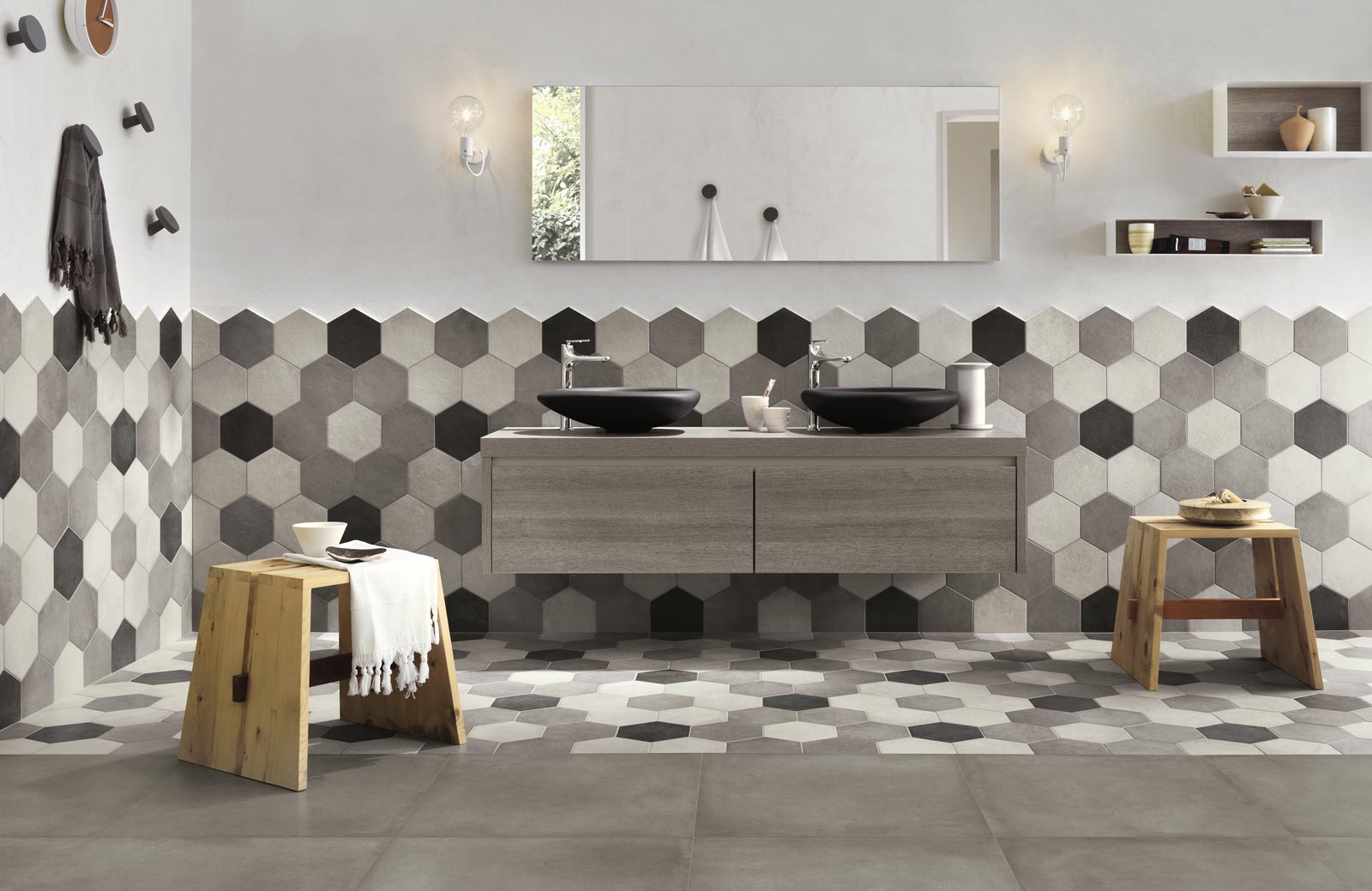 Big Mirrors: Helps to Look Spacious
Putting big wall mirrors at one side of the wall can give a stunning look to your bathroom. This will widen up the narrow spaces of the bathroom and make it look more spacious.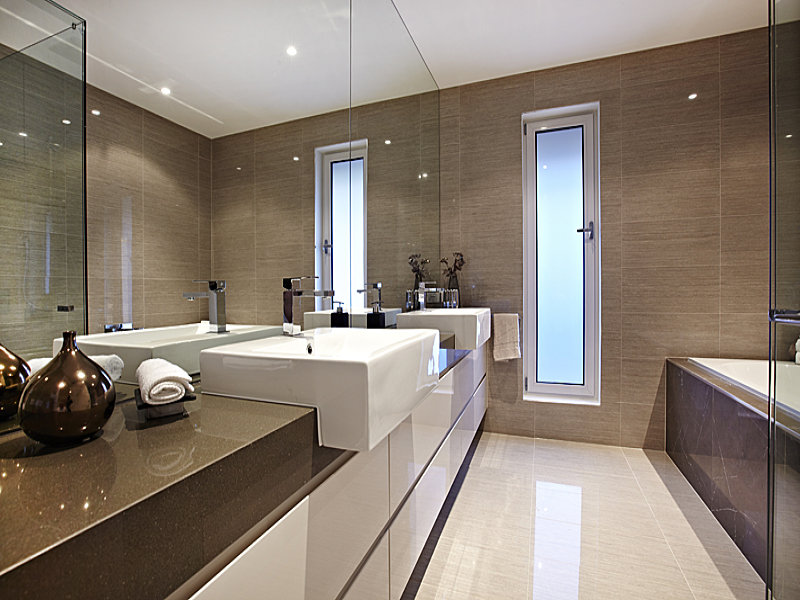 These are some of the modern bathroom designs that you can follow to make your bathroom look elegant and beautiful and will give a clean and fresh feeling to you.

Infographic credit: https://www.modernbathroom.com/