Do you want the beauty and benefits of greenery in your home, but feel like you don't have the right windows in order to take care of them?
Don't worry!
There are plenty of low-light houseplants to choose from that will freshen up your space and actually thrive in limited light.
From the dark corners of your room to the shower ledge in your bathroom check out these low-light houseplants to find the one perfect for you.
[id=462,447,161]
What are Low-Light Plants?
Low-light plants are plants that don't require direct sunlight to thrive. In fact, some of these plants will actually be damaged if they do receive direct light from the sun. These plants' natural habitat can range from the shady forest floor, vining up tall trees or even in the shallow edges of freshwater lakes.
They are perfect for homes that receive minimal sunlight due to location or lack of windows. So, these low-light plants can be a few feet away from the nearest window or in a room with artificial light. However, keep in mind that the sun changes periodically depending on the time and season which affects how much light your plant receives, so make sure you monitor the change in light and adjust your plants accordingly.
12 Low-Light Plants
Do low-light plants sound like the perfect fit for you? Check out these 12 low-light houseplants to find the perfect addition to your home.
Devil's Ivy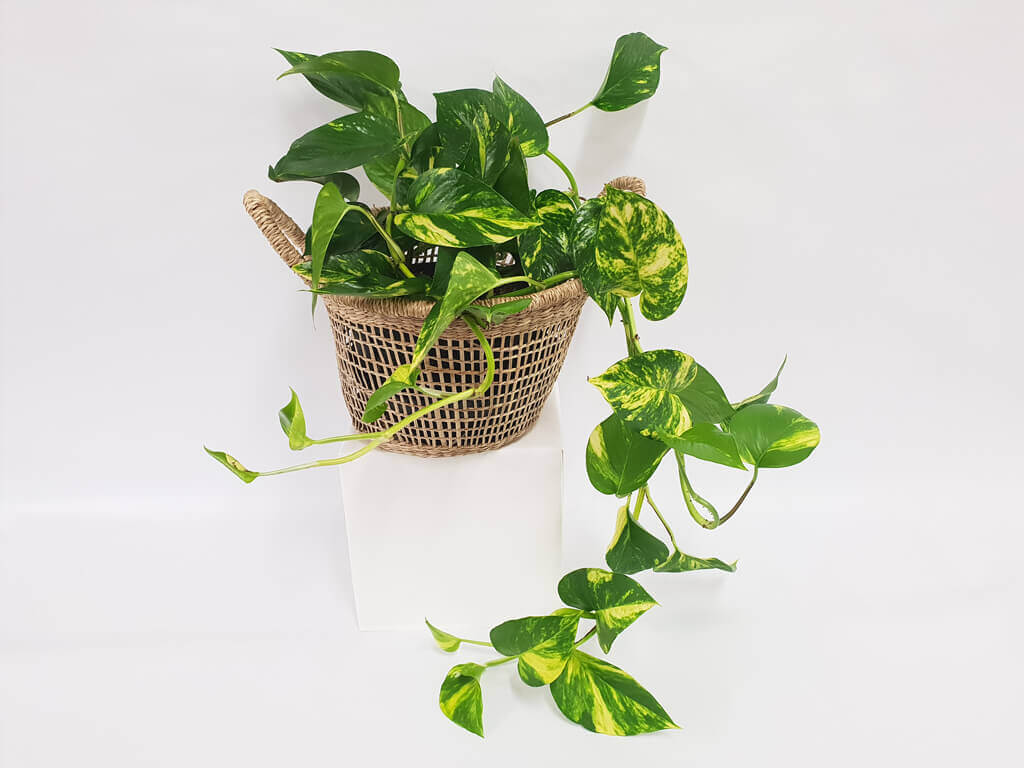 Image courtesy: touchwoodflowers
Also known as the pothos, devil's ivy is a fast-growing vine plant that has leaves that change their color depending on their lighting conditions. Their vines grow long so if you may have to regularly untangle them in order to promote growth.
Parlor Palm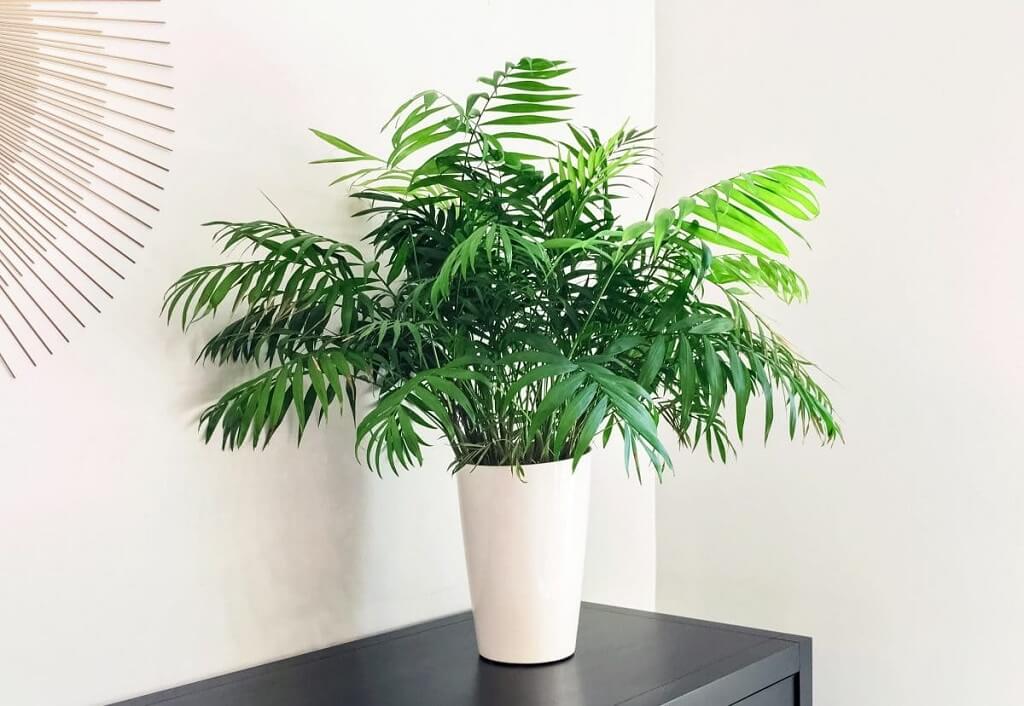 Image courtesy: smartgardenguide
These easy-to-grow plants contain dense foliage and bring color and life to any room. They don't require much maintenance as they only need to be watered 1-2 per month. Be careful not to overwater them as that can easily kill these plants.
Chinese Evergreen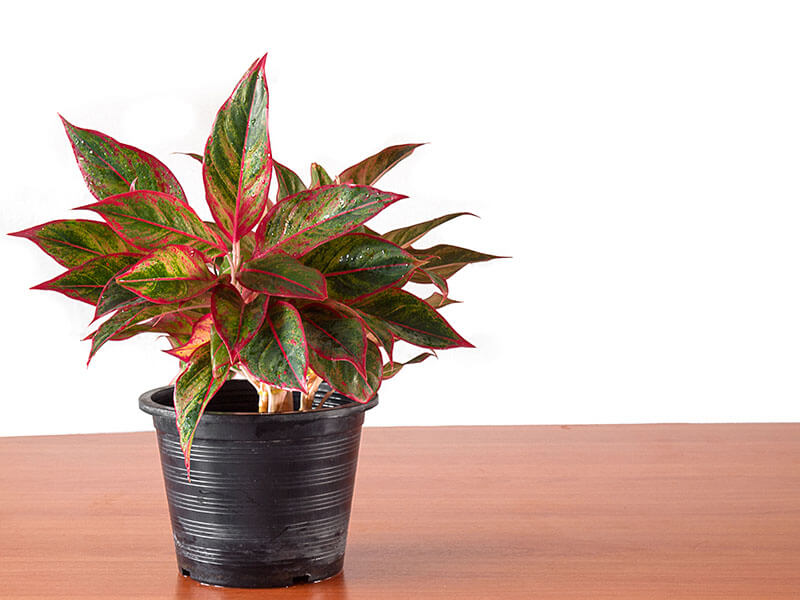 Image courtesy: greenandvibrant
This Asian native plant bears light or colorful patterns on its thick leaves. It's perfect for the inexperienced plant parent as it's one of the most durable plants to grow. Maintain this plant by wiping the leaves once a week with a damp cloth to prevent dust buildup.
ZZ Plant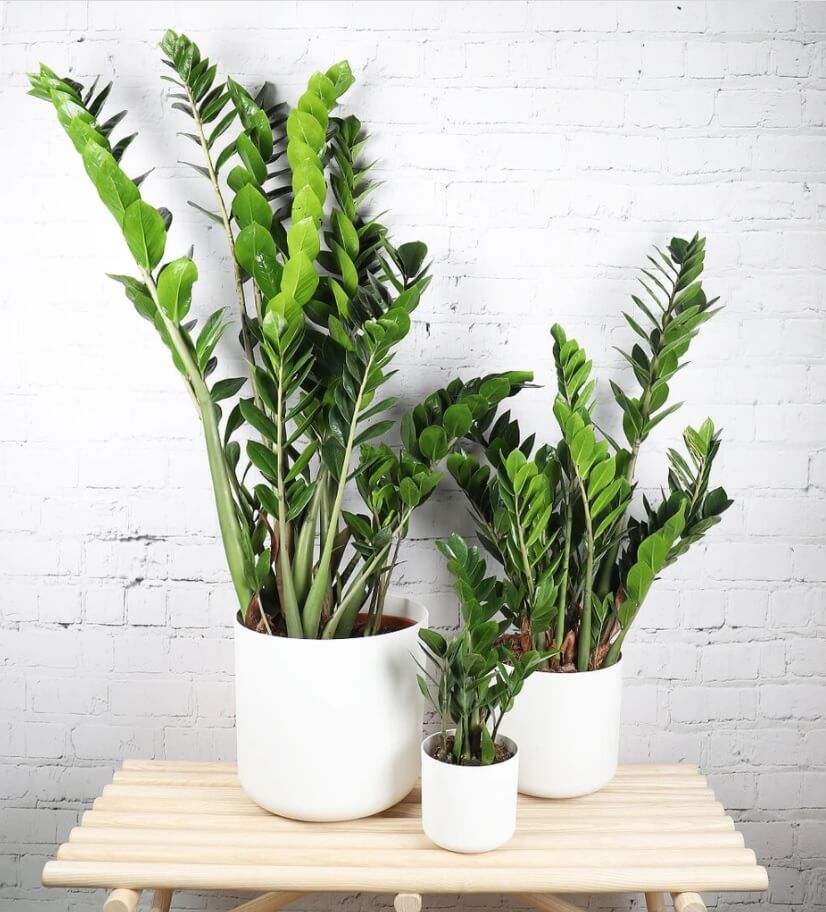 Image courtesy: shopify
The ZZ plant is one of the most popular houseplants as it's been found to remove ample amounts of toxins from the air. It's a stemless plant that features beautiful feather-like leaves that rise from its roots. For mature ZZ plants, prune excess branches and overgrowth periodically for proper maintenance.
Spider Plant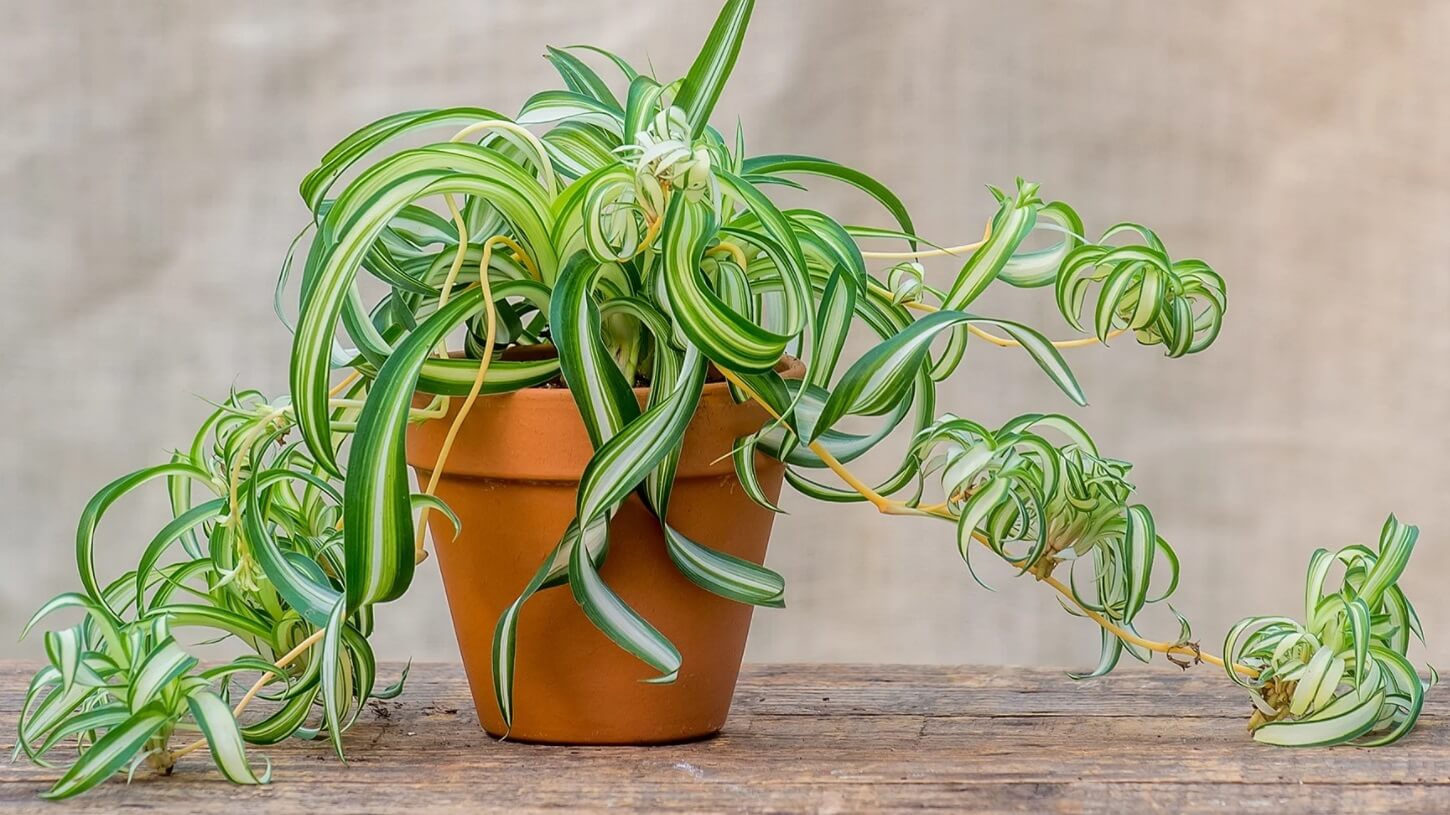 Image courtesy: meredithcorp
The spider plant features long grassy green and white striped leaves making it a fun-looking plant to have in your home. It's highly adaptable and grows quickly in most environments, especially in cooler temperatures making it perfect for basement apartments or homes located in cold climates. Promote growth by pruning it back to base occasionally.
Kentia Palm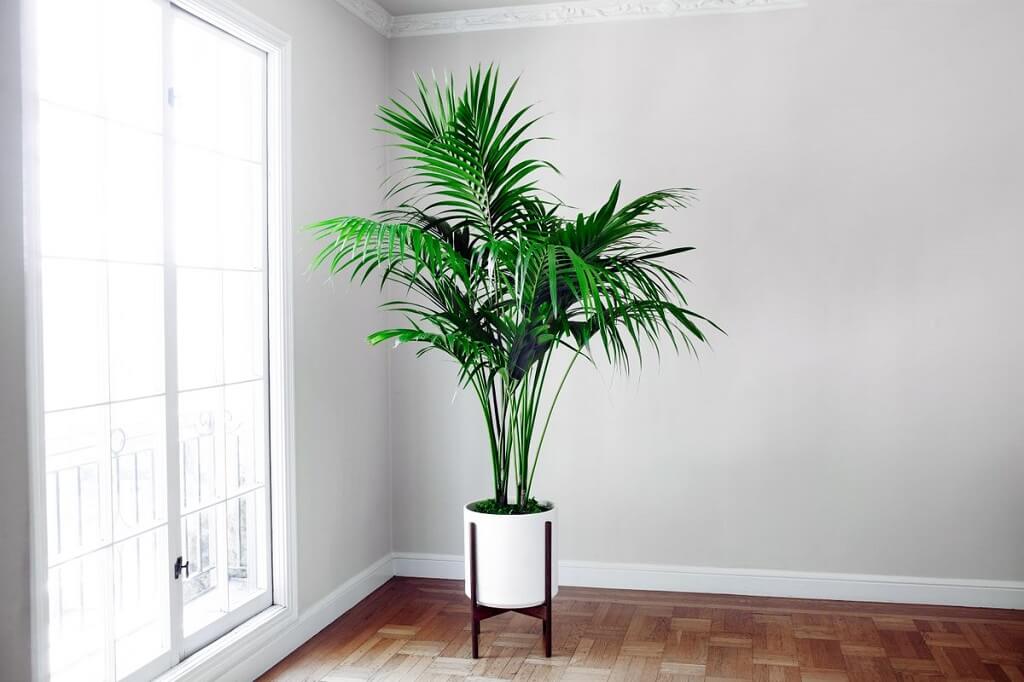 Image courtesy: cloudfront
This tropical plant processes a slender trunk and drooping green fronds and is native to the South Pacific islands. It requires little maintenance as it only needs to be watered when the top inch of soil begins to dry out. It's a relatively slow-growing plant, but eventually can grow over 10 feet tall in an indoor environment.
Birds Nest Fern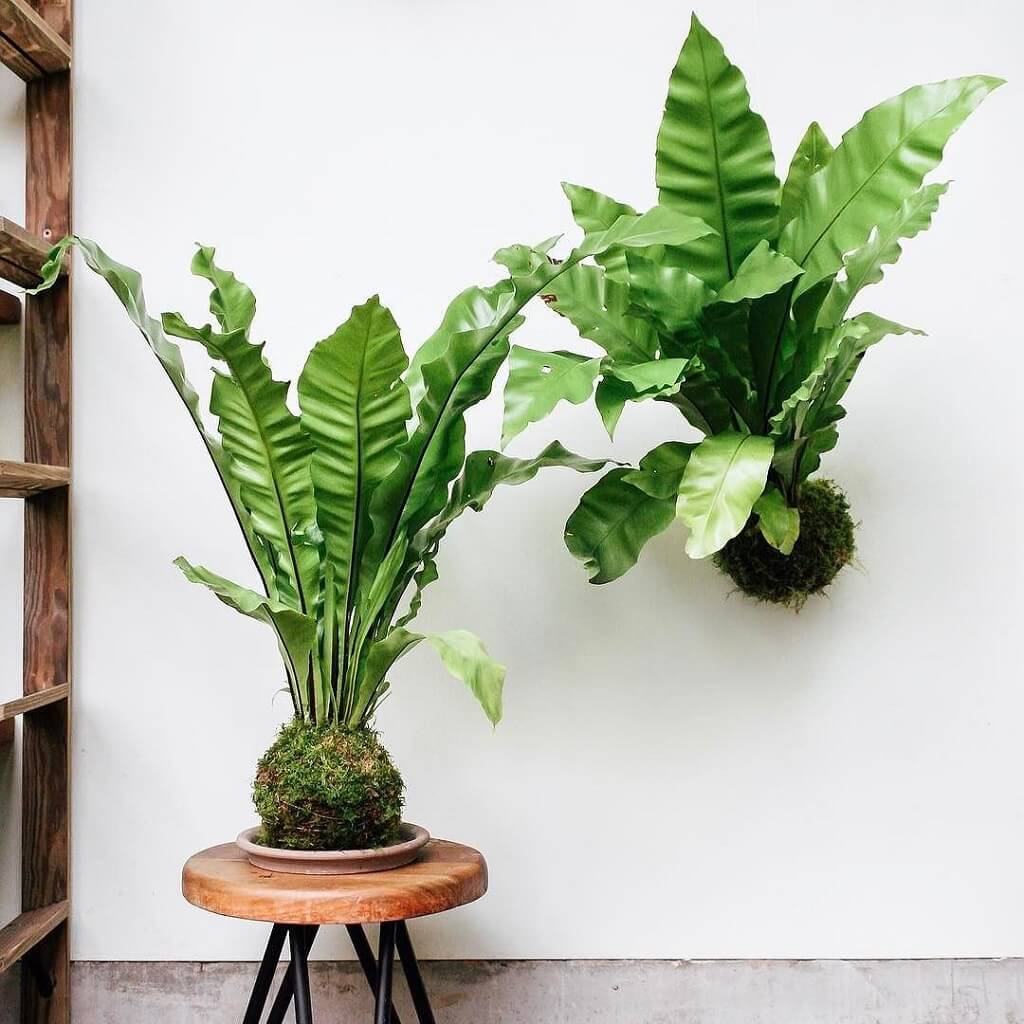 Image courtesy: pinimg
The bird's nest fern is an evergreen that features solid, undivided fronds. It needs warmth and humidity to flourish, making it the perfect plant for your bathroom. As you water, avoid the plant's center as that can lead to root rot.
Aloe Vera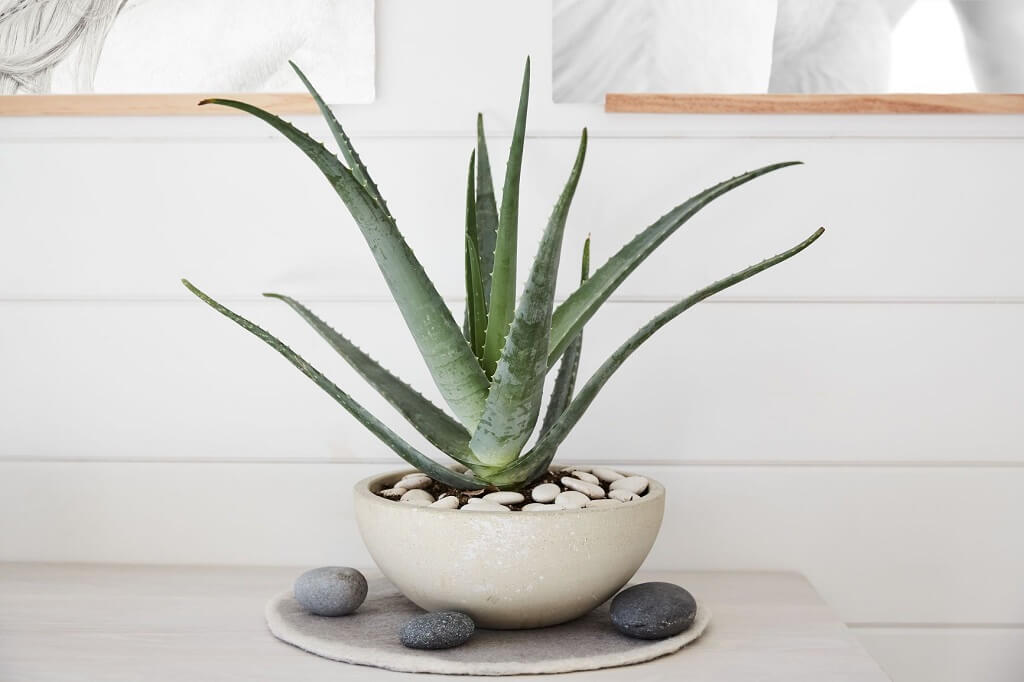 Image courtesy: mydomaine
Aloe vera is known for its fleshy leaves which contain healing properties that help heal small wounds and soothe burns on the skin. It's a great addition to small spaces where it can receive indirect sunlight, but not direct light as that dries out its leaves.
Peace Lily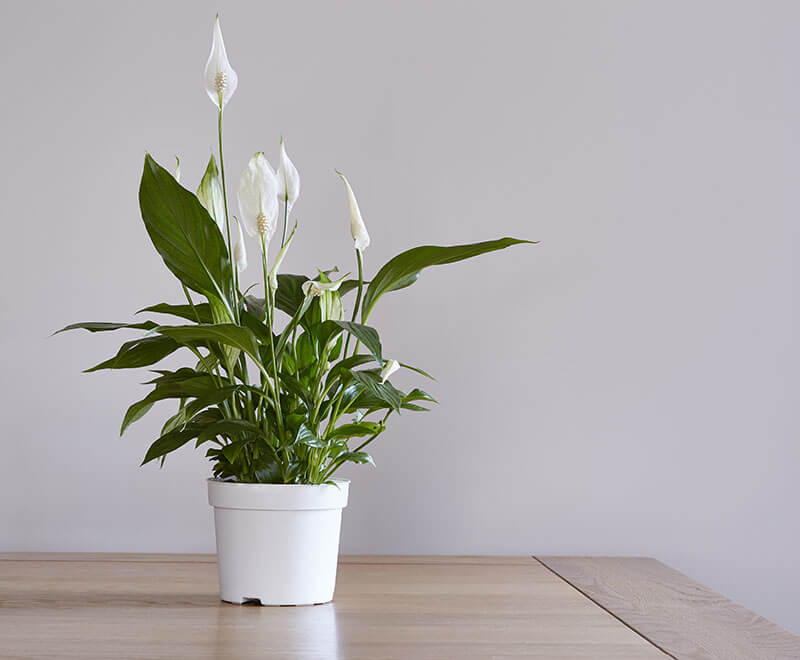 Image courtesy: greenandvibrant
The peace lily earned its name by its singular white flower that sits on the top. It's highly adaptable and is claimed to be an air cleaning plant by NASA. Water this plant when you see the leaves start to slightly droop.
Dragon Tree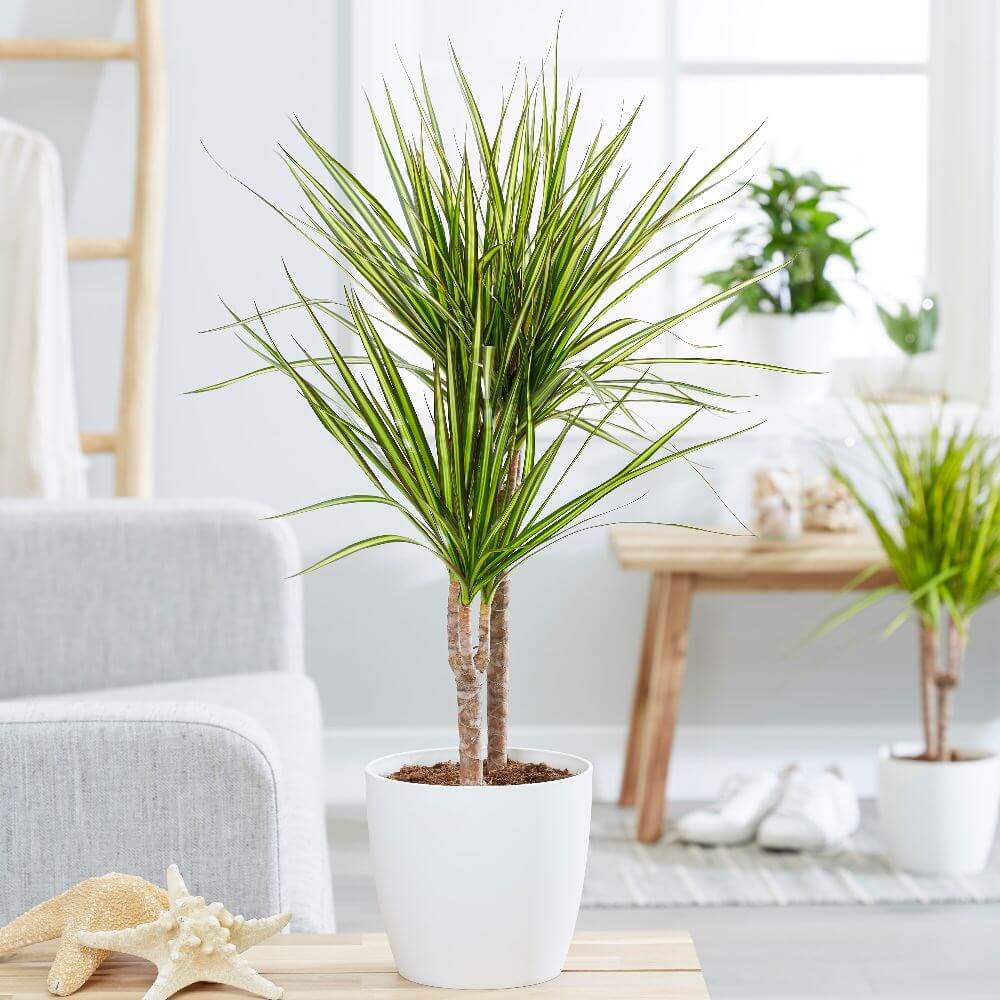 Image courtesy: crocdn
The dragon tree is as tough as its name. It's tough to kill as it requires to be watered only once or twice a week in the summer months and once every two weeks in winter. To avoid damage to its leaves, avoid direct sunlight.
Asparagus Fern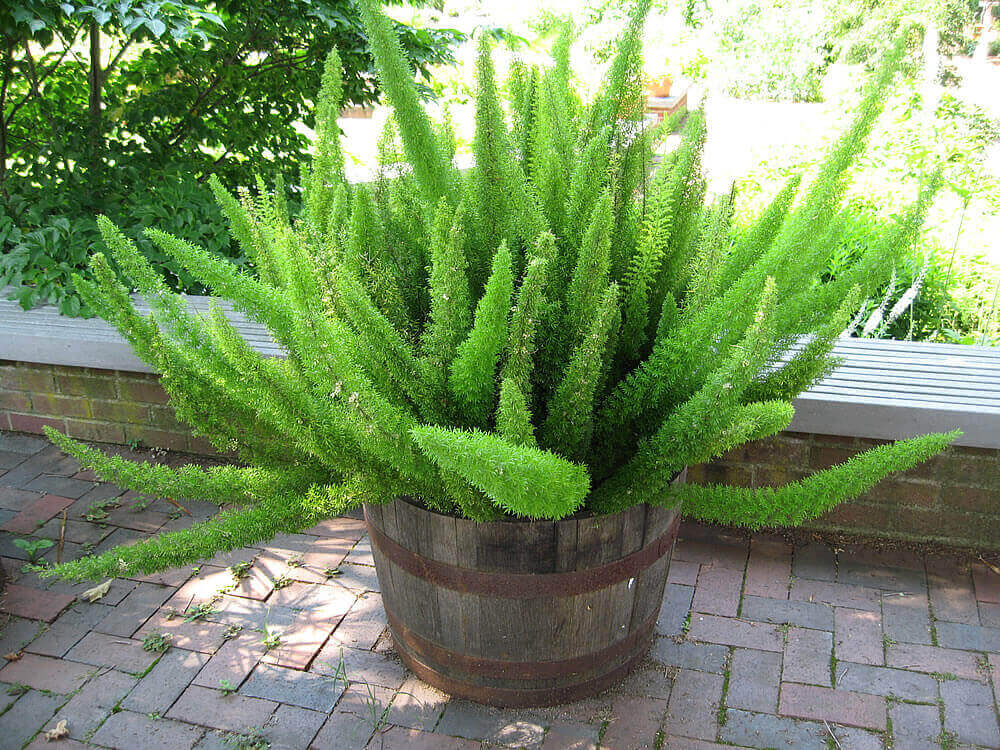 Image courtesy: plantingman
This moisture loving plant features bushy feather-like leaves that thrive in high places so they can drape down. Put this plant in a hanging basket and mist daily to keep the leaves moisturized.
Marimo Moss Ball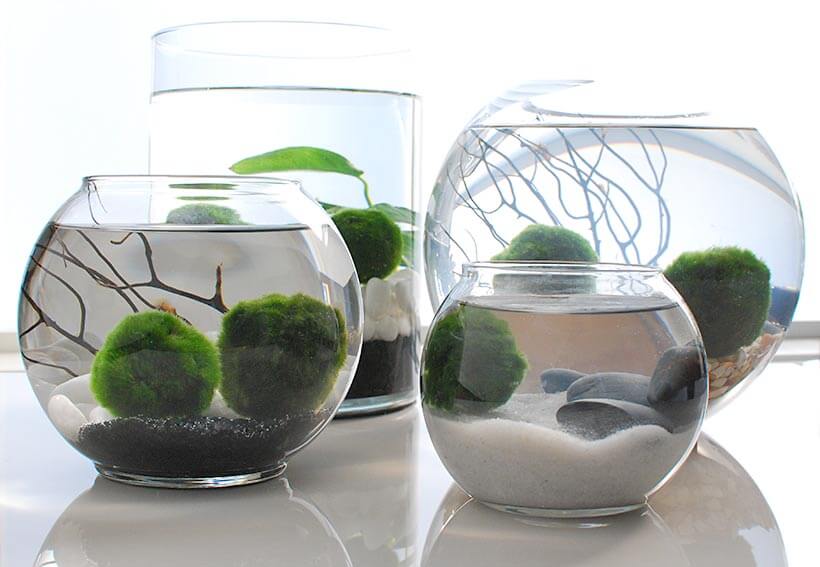 Image courtesy: thegardenglove
These fully aquatic plants grow by absorbing organic waste from its environment while simultaneously giving off oxygen, making it the perfect addition to your fish tank. Maintain by changing its water every few weeks with room-temperature tap water.
How to choose your ideal Plant?
Now that you are familiar with some popular low-light plants, you may be wondering how to choose the one that's best suited for you and your environment. Whether you are in search of a pet-friendly plant, healing plant, a houseplant that will liven up your space, or one that is sure to stay alive no matter how inexperienced you are, we got you covered.
Pet friendly
Unfortunately, not all plants are safe for households with pets. It's important to check the toxicity of a plant before bringing it into your home, especially if you have pets or young children. Opt for some of these household plants below if you have pets.
1. Asparagus Fern
2. Birds Nest Fern
3. Marimo Moss Ball
4. Spider Plant
Healing Properties
A houseplant that contains healing abilities is the perfect way to liven up your space while simultaneously getting the added benefit of air purification or antibacterial properties. If you are interested in such plants, try one of these below.
1. Aloe Vera
2. ZZ Plant
3. Peace Lily
Take Up Space
Looking for a houseplant that will help take up some empty space in your home? Try one of these plants as they grow tall and are great for your indoor plant decor.
1. Peace Lily
2. Dragon Tree
3. Kentia Palm
Tough to Kill
While most low-light plants are easy to maintain, there are a few that are known for being really tough to kill. So, if you are a novice gardener, try adding one of these plants to your home.
1. Chinese Evergreen
2. Parlor Palm
3. Dragon Tree
4. Devil's Ivy
Whether you live in an apartment or house with limited sunlight, these indoor low-light plants are a great way to spruce up your interior design and liven up your home. To learn more about low-light houseplants check out the visual below by Apartment Guide.