Lately, you have noticed yourself sneezing every time you walk into the living room. Your electricity bill is suddenly a lot higher, even though the heater is not keeping the house as warm as it once did. You know that your furnace needs a new filter, but you are not looking forward to it because your furnace filter is an odd size, so it is going to be hard to get a new one. Before you toss out your old furnace, you should know that there are a few different ways that you can look for a new customized filter.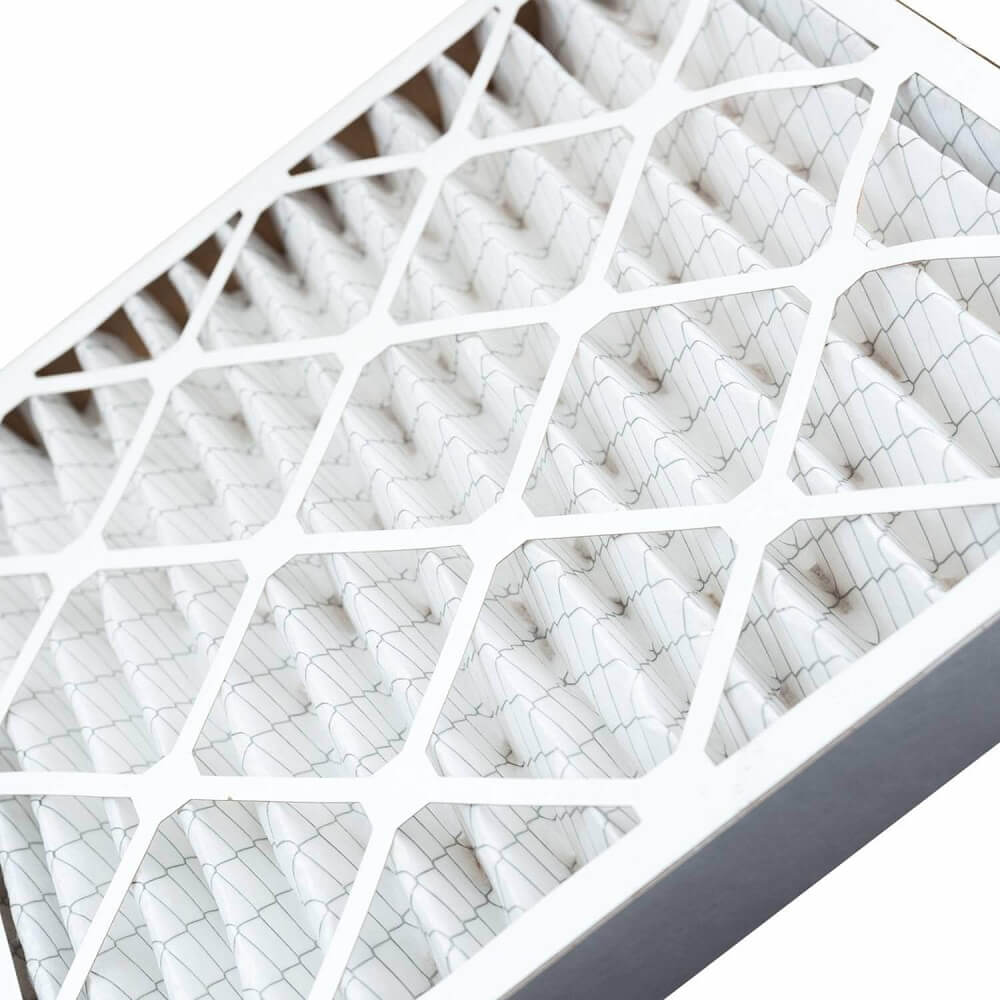 Check an Online Classified Ad Website
The first thing many people will do when they need a filter is to go on a classified advertising site such as Craigslist. They simply look under the "for sale" section and click several different categories in which filters could be located until they find one.
Once they find the category under which filters are listed, they must continue to search for the particular size they need. If they are lucky enough to find a person with a filter of that size, they have to drive to get the filter.
A person advertising on such a website may be selling something that is either new or used, but a used filter might not be that much better than the one being replaced. Products listed on those kinds of websites are often not legitimate. There are many scams, and many people who have answered such ads have often ended up as crime victims.
Go to the Store
You can always take your filter in hand and head out to the store, but stores are fairly limited in the types and varieties of filters that they carry. You would ordinarily go to a hardware store or home improvement retailer such as Home Depot to find such an item.
Retail stores have very limited supplies of filters because there are hundreds of filters out there, and they cannot stock all of them. Hence, it would be unusual for them to have a filter in an odd size. You may go to several stores only to come back empty-handed.
In many cases, a retail store will be able to order you a filter in the size that you are looking for. However, you will probably have to wait for a week or so to get your filter. This will take even more time as you will have to drive back to the store, get your filter, go home, and make sure that it will actually work in your furnace.
Buy it Online
According to the website https://filterking.com/air-filter-sizes/17x21x1a,Buying a filter from a web-based filter store is the easiest way to go. You are also much more likely to be successful with such a search. There are several websites on which you can purchase filters for furnaces of every size and shape.
When you go to a filter website, you will enter the thickness, length, and width of the filter that you need into the search engine. A list of filters will then come up. You can narrow your search by the brand name or the quality of the filter.
When you order filters online, you will have several options to pay, including PayPal, credit cards, or Amazon pay. You can get your filters express mailed to you, or you can just have them sent through standard mail. You can even order in bulk, so you won't have to worry about buying them again in the near future.
What brand of filter should I get?
A good filter website will offer you several different brands of filters. It is always best to get the type of filter that is recommended in your owner's manual. If you no longer have the owner's manual, you can get the same brand as the old filter, or you can read reviews. There should be some reviews of different brands on the website on which you buy the filter.
How do I determine the quality of a filter?
Filters come in several different quality options. most filter websites will list those options as:
a) Standard
b) Good
c) Better
d) Best
e) Odor Eliminator
Filter quality is based on something called the MERV rating. MERV stands for Minimum Efficiency Reporting Value. The MERV rating is determined by how well a filter captures particles in the air. The higher the MERV rating, the better the air filter will be.
The best filters will be rated from a 17 to a 20, but they are normally used in sterile facilities like laboratories or orthopedic operating rooms. They can filter out particles that are as small as 0.3 microbes.
Filters with a rating of 14 to 17 are used in hospitals and operating rooms. They are also used in nursing facilities and other outpatient facilities.
Filters with a rating of 9 to 13 are used in offices and better-quality apartment buildings and homes. There are quite a few particles that a high-quality air filter can catch. Good filters can capture particles that are up to 1 microbe in size, such as:
a) Household Dust
b) Legionella
c) Lead Dust
d) Coal Dust
e) Nebulizer Dust
f) Humidifier Dust
It is never a good idea to get a filter with a MERV rating of 5 or below for your home. Filters with a rating of 5 to 8 can capture mold spores, construction dust, and particles between 3 and 10 microbes.
Filters rated from one to four are generally used for things like window box air conditioners and may be used for some air purifiers as well. They can work in a furnace as long as there are other air filtration systems in your home.
Any filter in your home should get rid of major particles that include:
a) Pollen
b) Dust Mites
c) Tobacco Smoke
d) Textile Fibers
e) Pet Dander
f) Bacteria
g) Mold Spores
You should always check your owner's manual to find out what kind of filter the manufacturer recommends. Some systems will not be able to use a filter with a MERV rating of 13.
In most cases, a high-quality filter will help you save money on your electricity bill. When you have a higher quality filter, your furnace will be cleaner and run smoother than before. However, if a filter's MERV rating is too high for your system, it may force the system to work harder, which will make your energy bill higher.
What if I cannot find the correct size online?
If you cannot find the appropriate size filter anywhere, you may be able to cut a filter to fit your furnace. Although it takes careful coordination, an air filter can be cut into any size or shape that you may need.
Some older homes have custom vents, so if you live in a vintage home, there is a very good chance that you will have an unconventionally shaped vent in your furnace. There are some older homes with circular air vents that will most definitely require a custom filter.
When older homes are updated, they often have unusually shaped vents. Some apartments have vents that are custom-made to fit a smaller space.
One of the easiest types of filters to cut is a window air conditioner filter. All you have to do is open the air conditioner's return grill and measure the filter slot to find out the filter's dimensions. Take a piece of filter media and cut out a rectangle with those dimensions. After that, you should be able to stick it in the filter slot.
Filters that are not rectangular may be a bit more difficult to measure. You will want to take a template of the vent and trace it around it. After you make your template, you can put it onto the filter media and trace it. You can cut your filter from there. If your furnace has a frame for the filter all you have to do is put the filter you cut into the frame. If it does not have a filter frame, you will have to use some installation tape.
It is always a good idea to cut a filter that is a little bigger than you need. If you cut it too small, you are just wasting material because you will never be able to use it. If you cut too large a filter, you can always just trim around it.
Cutting your filters is never the best solution. You should always look for a replacement from a filter company before you take this measure.
Breathing clean air is very important, so you should have your filters replaced as often as the manufacturer recommends. A good air filtration system can make your home much more comfortable and keep you and your family safe and healthy. The higher quality of filter you get, the less often you will have to replace it.