Home automation has become a practical and effective approach to handling different parts of our houses in today's technology-driven society. Home automation offers more than just comfort and convenience; it also offers a significant chance to save energy and lower utility costs.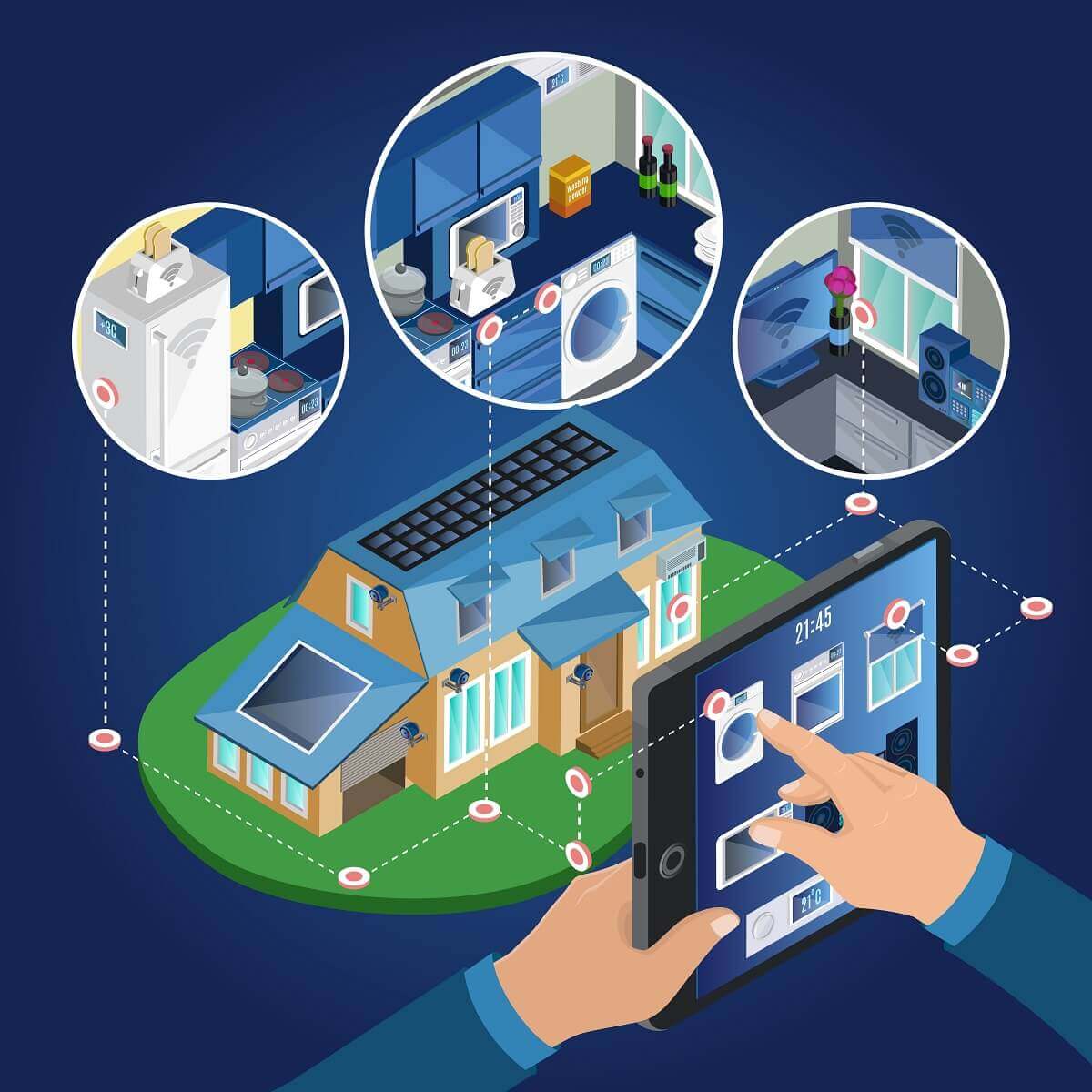 We can automate energy-consuming appliances, optimize energy use, and make informed decisions regarding energy consumption by incorporating smart technology into our homes.
This article will examine how home automation can reduce your energy use and improve your quality of life.
Smart Lighting Control
Smart lighting control is one of the simplest and most efficient ways to conserve energy with home automation. You can schedule and manage the operation of the lights around your home thanks to smart lighting solutions.
You may make sure that lights are only turned on when necessary and switch off automatically when no longer needed by setting up automated lighting routines. Additionally, the system can incorporate motion sensors so that lights only turn on when someone is in the room.
By altering light levels based on a space's occupancy and natural light levels, dimmers and occupancy sensors further increase energy savings.
Efficient Heating and Cooling
Precision temperature management is made possible through home automation, which results in significant energy savings.
With the help of a smart thermostat, you can program temperature settings by your daily schedule, ensuring that your HVAC system performs at its peak when you are at home and consumes less energy when you are away.
Some thermostats even remember your preferences and make adjustments on their own, maximizing energy efficiency. By monitoring temperature fluctuations in different areas of your home and controlling airflow accordingly, integrating sensors and smart vents can further improve efficiency.
You may obtain individualized comfort while reducing energy waste with home automation.
Appliance Management and Energy Monitoring
Real-time data and insights into your energy consumption are provided by home automation systems.
You may remotely regulate and keep an eye on the functioning of energy-consuming appliances like televisions, PCs, and kitchen appliances by incorporating smart plugs or smart power strips.
You may stop using standby power and cut down on energy waste by having the option to remotely turn off devices or create schedules for their use. Some systems also include energy monitoring capabilities that keep track of your energy use, enabling you to spot gadgets that consume a lot of energy.
You should also know how to read electricity meters to decide whether to replace your current devices with more energy-efficient options or optimize their use.
Intelligent Window Coverings
Automated window treatments save energy while also being convenient. It is possible to set smart blinds or shades to open and close in response to the time of day, the quantity of sunshine, or even the temperature.
You can harness natural light to illuminate your house during the day by automatically altering the window coverings, minimizing the need for artificial lighting. Additionally, in hot weather, covering the blinds or curtains during the height of sunshine can reduce heat buildup and lessen the load on your air conditioner.
You can maximize natural lighting and save energy, use by incorporating window coverings into your home automation system.
Energy Management and Integration
Numerous energy-consuming gadgets can be controlled and monitored centrally by home automation systems.
You may control several components of your home's energy usage, such as lighting, heating and cooling, and appliances, through a central hub or a smartphone app. You can even integrate some systems with renewable energy sources, like solar or wind turbines, to get the most out of clean energy.
You may create energy-saving targets, monitor your progress, and get individualized advice with the help of energy management features to further optimize energy use.
Energy management is made simple thanks to integration with voice assistants like Alexa or Google Assistant and convenient voice control.
Conclusion
An incredible chance to conserve energy and cut utility costs is provided by home automation.
You may achieve large energy savings while enjoying a more convenient and comfortable living environment by utilizing smart technology for lighting control, effective heating and cooling, appliance management, intelligent window coverings, and overall energy management.
Take advantage of home automation to make your home more cost- and energy-effective.