No matter why you're renovating your house, you'll always want to know that your money is being well-spent from every aspect.
But, how do you know about the type of improvement that'll provide you with the best ROI when you're reselling your house?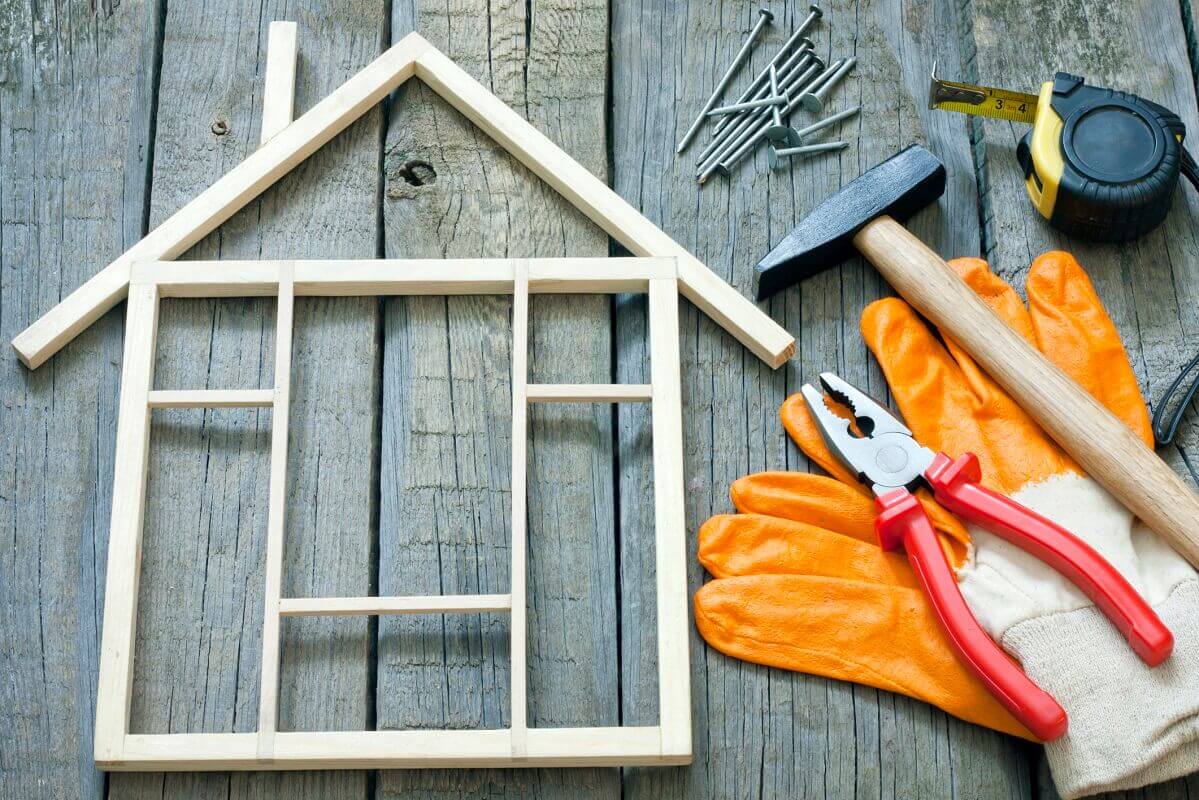 Keep reading, then.
What Is ROI In Home Renovation?
Also known as return on investment, the ROI of a home refers to the amount of profit you've made by selling the property. You'll get the approximate sum by subtracting the renovation expense from the money you've made by selling the house.
Now, here's the thing.
The ROI you can get from a home renovation project can depend on more than one factor, including -
a) The type of the project.
b) The condition of the real estate market.
c) Timing, and
d) Location of the house.
As a rule of thumb, you can expect to get nearly 70% of ROI in a property renovation project. But, if you're playing the right cards, you might earn even more, maybe somewhere around 100% as well. Move onto the next section to know more about it.
Which Type of Improvement Can Offer the Best ROI?
When talking about getting the highest-possible ROI, the "type of project" factor usually matters the most. Yes, timing and location of the property is quite important too.
However, if you can take on the right improvement, it'll automatically increase your chance of getting more return. Here's what you need to know in this aspect.
Oh, and before we forget, here's a tip for you. When it comes to renovating your house, your own bank account isn't only the financing option you're left with.
Apart from that, you can also opt for a hard money loan if you want. After all, it's the best and easiest option, if we're being honest.
Option - 1: Remodeling the Bathroom and The Kitchen
The kitchen and the bathroom, in essence, are possibly the most-utilized rooms in your home. Hence, renovating the same at the beginning does make sense from an ROI perspective.
But, here's the thing. Making an aesthetic and luxurious upgrade of the space won't be too smart in this aspect. Here's why.
a) You can only target the higher-class society with an opulent bathroom and kitchen. It will be a pretty limited approach if you ask us.
b) Renovating a normal bathroom to a luxurious one can be expensive. And, there's no guarantee that you'll get the same amount or more money from that.
So, when it comes to renovating the bathroom and kitchen, try to make it purely functional. It will help you catch the right person's eyes and get the most out of your investment.
Option - 2: Finishing Up the Basement
As per NAHB, almost every high-income buyer tends to love a well-finished basement more than anything. On average, taking proper care of this space can help you get around 70% of ROI. For example, if you spend $100 for it, you'll get $70 in return.
And, you don't have to do much here as well. Just ensure that you're doing the flooring right and painting the wall correctly. Oh, and while you're at it, make sure that the space is offering a more heated-square footage. It should be perfect for reselling, then.
If you are maximizing your basement and other floors in your home, adding a residential lift can further boost your property value. No, you don't need to spend much on this addition to your home. Research revealed that home elevator installation prices had dropped massively recently, yet its additional value can go as high as 10% on your house's selling price.
Option - 3: Focusing on The Curb Appeal
Apart from improving the overall beauty of your property, making a few minor tweaks to the house can raise an eyebrow or two as well. For example -
a) You can add a set of reinforced windows and doors at the front side of the property. It will appear much more protected and functional this way.
b) Maintaining the landscape of the house can make it look elegant and pretty. It, in turn, might help you attract buyers with the sole intention of buying an aesthetic space.
Hence, in short, the more functional you can make your house look, the higher its curb appeal will be. And, the more money you'll be able to make by selling it.
Option - 4: Upgrading Your Garage Door
Yes, we know.
Most of us usually use the garage door as a utilitarian. But, if you can upgrade or improve it in the right manner, it can help you increase your house value massively. Here's how.
a) Paint the door to match the overall aesthetic of your house or the backyard. This will make it look much more appealing while improving your home's outlook.
b) Secondly, you can add a smart garage door opener in place. This way, whenever you come in front of the door, it'll open automatically and let you in.
In addition, you can add a specific security system, which will only let you in after you've passed a fingerprint test or something. It can increase your home value even more.
Option - 5: Install Hardwood Flooring
Although it may not seem so, having a hardwood floor in your house can make 10x prettier or aesthetically-appealing than before. Also, it'll make the whole ecosystem look more polished and eye-catching. It'll add a sophisticated aura, in our opinion.
But, even though it's pretty, managing a hardwood floor can be minutely trickier than usual. Hence, as long as you can't sell the house, we'll ask you to polish them regularly. Also, don't forget to take someone's help to maintain the flooring properly.
If you try to do it all by yourself, you might end up damaging the floor. And, that'll decrease the value proportion of your home even more.
What About the Worst Option, though?
Like we've already said, making any kind of aesthetic or luxury upgrade will be a waste. We mean, anything that doesn't add function to a space will be chosen on personal preference. So, it'll only be liked or wanted by a small part of your consumer base.
Hence, whenever you're renovating your house, try to avoid adding the following in it -
a) A backyard sports court.
b) A hot tub or a pool.
c) An upscale kitchen and bathroom design.
d) A highly-specialized space, like a home movie theater or a wine cellar.
However, if you're living in a high-income area then you might ignore this point as a whole. After all, rich people won't feel satisfied with enough functionality. They'll ask for something upscale and luxurious to maintain their social status. And, as a home reseller, you must target the same to make the most out of your investment!