Owning a home is one of life's great achievements. However, if you're not careful, it can put you into financial ruin. Before you take one of the biggest steps of your life, you need to make sure that you understand all of the hidden costs associated with running a home. Here's a helpful guide so you are entirely prepared.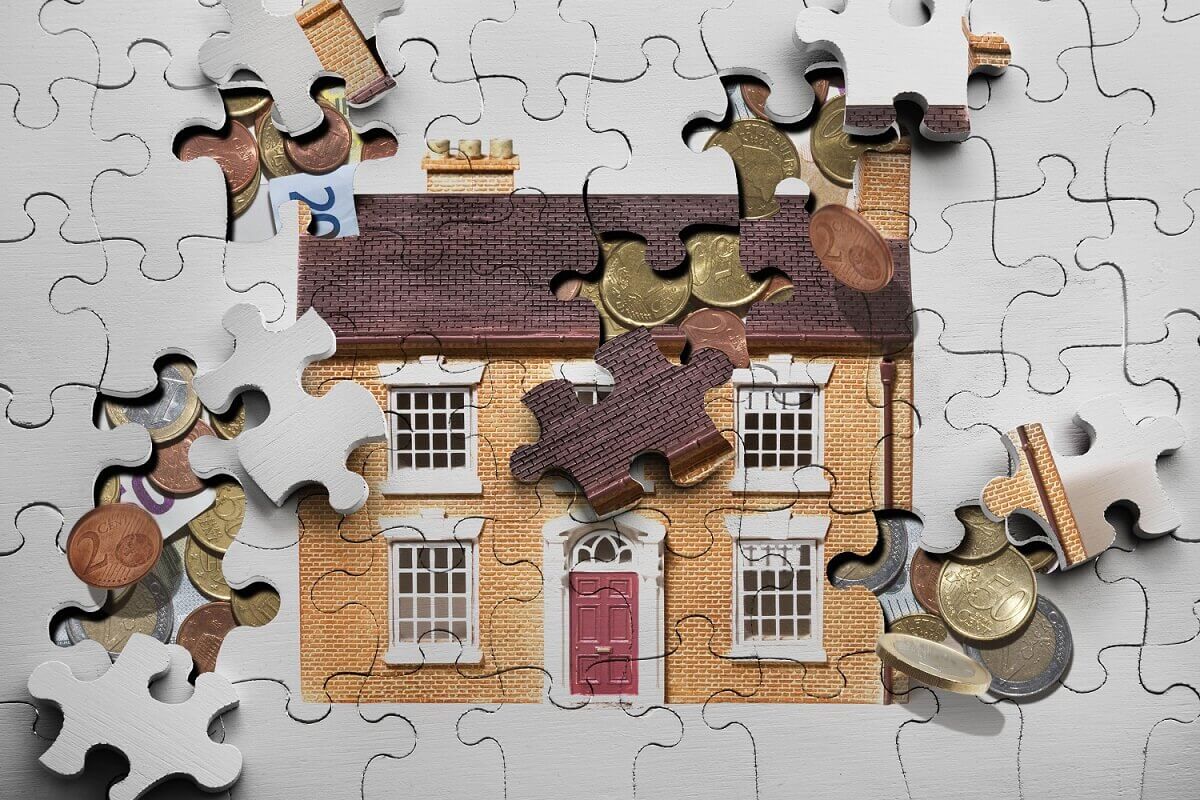 Homeowners' Insurance
Homeowners' insurance is one of the most important hidden costs of owning a home. You absolutely need to buy homeowner's insurance because it can protect you against theft, flood damage, and other potential dangers to your home. You should factor in the cost of homeowner's insurance when you are considering whether you can afford to buy a home.
The Roof
The roof on your home will need replacing every 30-50 years. That might not sound like an immediate worry, but you need to check when the roof was last replaced. You might need to replace the roof within a couple of years of moving into a new home. It could be worth hiring a surveyor to inspect the roof before you move in.
The Heating, Ventilation and Air Conditioning (HVAC) System
One of the most expensive parts of running your home is the HVAC system. This controls the air temperature and quality in your home. Not only will the HVAC system need replacing every 10-15 years, but it will also need regular maintenance. You can get a quote from GlobalHeatingAirConditioning.com to work out how much this is going to cost.
Plumbing
Plumbing can be a high hidden cost, especially if you have an old house. You might need to replace the whole plumbing system inside the house, or you could just need it maintained. This is definitely something you should consider before you buy a house.
Termites
If your house gets termites, it could end up costing you thousands in repair bills. It can be especially damaging in houses made largely of wood. You shoule regularly check exterior wood, door frames, windows, and skirting boards for signs of termites. It's also important to keep a well-maintained drainage system because termites need moisture to survive.
Mold
If you get mold inside your house, it could be doing damage to both your health and your wallet. Mold spores can form everywhere, and they thrive in damp and dark places. If your house isn't well ventilated, you could end up with indoor mold.
For example, it is particularly common in bathrooms with no ventilation fan. To combat mold, you should buy a dehumidifier and keep windows open as much as possible. However, you might have to do some more serious repair work if it is well established.
Landscaping and Lawn Care
Having a house with a lot of outdoor space is amazing. However, the money and time required to keep it well-maintained can be pretty scary. You will either need to spend a couple of hours a week looking after your yard or pay someone else to do it. Either way, it's one of the highest hidden costs of owning a home.
Property Taxes
If you own a home, you have to pay property taxes. This might be something that you hadn't factored into the original cost of buying a home, and it costs more than most people realize. The amount you will have to pay depends on the township, city, or country you live in, and it's assessed according to the value of your property. It can easily total $500-$1000 a month. In most parts of the country, property tax is around 1.1% of the home's value. However, it's lower or higher in some areas.
The Electrical System
A faulty electrical system is one of the main causes of house fires. That means it's something that you need to pay close attention to. If you neglect it, you could end up putting yourself and your family at risk. Before buying a home, it's always worth getting a trusted electrician to take a look. If the electrical system needs replacing, it could add a huge cost when you move in.
Paint
Paint doesn't last forever. When you move into a new property, you will probably want to repaint all of the walls to make it yours. The problem is, this will need doing every 3-5 years if you want your house to keep looking fresh. The exterior of the house will also need to be repainted every 5-10 years. That means you need to factor in this extra cost in your long-term budget.
General Maintenance
If you don't look after your home, it will fall into a state of disrepair. Problems pile on top of each other, and the house becomes a wreck. This happens faster than you would imagine, and the only way to avoid it is general maintenance. This covers everything, from fixing cracks in the wall to replacing fencing after a storm. You will be able to do most of these small jobs yourself. However, you will still have to fork out on the tools and materials needed.
Cleaning
Cleaning your house costs money. You need to buy cleaning products and protective equipment. Then, you've got to consider the time spent cleaning it. Some people actually think it's more cost-effective to hire a cleaner if you lead a busy life. However, that's just not possible for some people.
Safety
There are a lot of safety products required when you own a home, from fire and carbon monoxide alarms to door locks and security cameras. Before you move into your home, you should perform an analysis of the safety features. If they aren't up to scratch, you need to improve the safety of your home.
Pest Control
When renting, pest control is the landlord's concern. If you saw a bug, mouse, or rat inside your accommodation, you would call them up immediately and get it sorted. When you own a house, you have to sort this problem out yourself. That means you need to call an emergency pest control service and get them to come and sort it out. This will cost a couple of hundred dollars at least, not to mention the cost of replacing damaged furniture.