If you are doing some home remodeling or renovations and have a lot of debris, you may be wondering if you should just rent a dumpster. This is a great option, especially if there are a lot of materials to get rid of. In this blog post, we will discuss the advantages of using a dumpster for home renovations. Keep reading to learn more!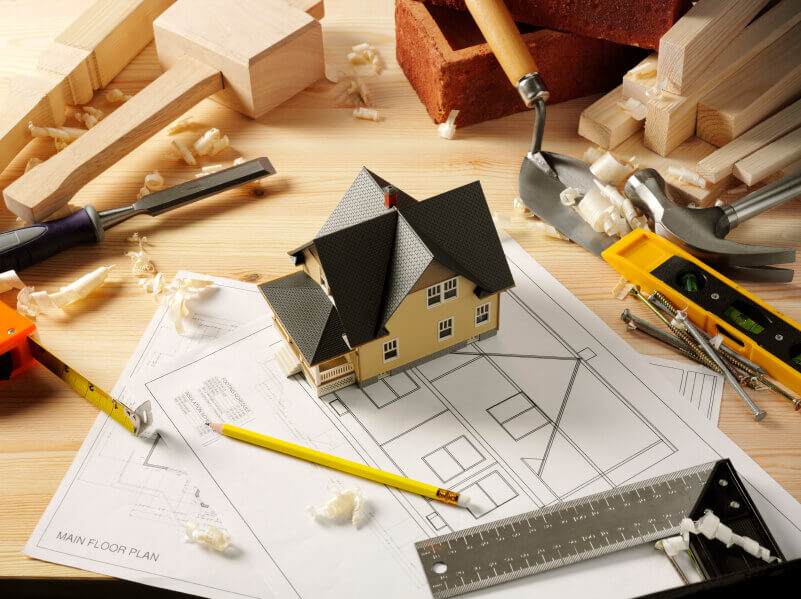 Before you decide to get a dumpster for your home remodel or renovations, you must first consider what size and type you should get to maximize the advantages you can utilize. If you are unsure of what size is best for your project, you can always ask the dumpster rental company for their recommendation. The most important thing to remember when getting one is that it needs to be placed on level ground. This will prevent any accidents from happening and will also make sure that your debris does not end up in your neighbor's yard.
Here are the Different Types and Sizes you can Find:
Sizes
20 Cubic Yards: This is the most popular size and is great for small to medium-sized projects.
30 Cubic Yards: This size is good for larger projects, such as a full home renovation.
40 Cubic Yards: If you have a very large project or are doing demolition work, this may be the right size for you.
Types
Open-top: This is the most common type of dumpster. It has an open top so that you can easily throw in your debris.
Closed top: These are great for projects that generate a lot of dust, such as concrete work or demolition. The closed top will keep the dust contained.
Roll-off: These have wheels so that they can be rolled off of a truck. This is helpful if you have limited space on your property.
Once you have decided on the size and type you need, it's time to take advantage of all the benefits using one provides!
To ensure that accidents will be avoided and waste won't be scattered around your neighborhood, be sure to contact post-renovation waste disposal professionals for a better clean-up process. This is a good way to earn your neighbor's trust that you won't be a hassle to them on your next home remodeling project.
So, now that you know what size and type you should get, here are;
The Advantages of Using a Dumpster for Home Remodel or Renovations:
It will save you time
You won't have to make multiple trips to the dump or waste management center. If you throw the waste by yourself, it's likely possible that you will have to make a few trips with your vehicle. With a dumpster, all of the waste can be thrown in at once and you won't have to worry about it until it's time for the dumpster to be emptied.
It will save you money
You may think that renting one is expensive, but if you add up how much it would cost to take multiple trips to the dump or waste management center, you will quickly see that renting one is more affordable. One thing that you have to note is your gas usage. Having multiple trips to the dump means that you will use more gas, which equates to more expenses.
It will keep your property clean
Having a dumpster on your property means that you don't have to worry about debris being scattered everywhere. This is especially helpful if there are windy days during your renovation project. It will also keep the area around your dumpster clean, which is a plus.
It will keep the neighborhood clean
As mentioned earlier, if you don't take care of your waste properly, it can end up all over your neighborhood. This is not only an eyesore but also creates a health hazard. You have to ensure that none of the waste in your project goes to your neighbor's property. If your waste is not disposed of properly, they may be able to sue you, as it is punishable by law.
It's great for large projects
If you have a large project and generate a lot of debris, using a dumpster is the best way to go. You won't have to worry about where to put all the waste and it will be taken care of when the dumpster is emptied.
It will keep you safe
There are many dangers that come with disposing of waste yourself. If you have a lot of heavy debris, it can be dangerous to lift and carry by yourself. There is also the risk of sharp objects puncturing your skin or clothes. Having a designated place to throw the waste can greatly reduce the risk of these accidents. Remember, safety is one of the most important aspects of a worksite. Prioritizing it will put you away from problems and additional expenses.
Convenience
This is the number one reason why many people choose to use a dumpster for their home renovation projects. It's easy, it's convenient, and it makes the waste disposal process much simpler. One of the major problems someone may encounter are the hectic workload and schedules that they have to face when renovating. These include dealing with different kinds of schedules from different workers, debris, and waste. It can be overwhelming and frustrating at times. But with a dumpster, all you have to do is throw the waste in and forget about it until it's time to be emptied. This gives you more time to focus on the important aspects of your project.
Do not place hazardous materials
This is probably one of the most important things that you need to remember. Hazardous materials can be very dangerous and can cause a lot of damage if not disposed of properly. Some examples of hazardous materials include paint, oil, batteries, asbestos, and more. If you're not sure if something is considered hazardous, it's always best to err on the side of caution and throw it away in a different manner.
Getting a permit may be required
In some cases, you may need to get a permit before you can use a dumpster on your property. This is usually the case when you're dealing with commercial purposes. Be sure to check with your local authorities to see if this is necessary.
Hopefully, this article has helped inform you of the many advantages of using a dumpster during home repair. Always remember to abide by the guidelines and regulations when it comes to disposing of waste, as it is important for both your safety and the safety of those around you. Using a dumpster makes the process much simpler and will help keep your project running smoothly from start to finish, especially when you know how to utilize its advantages. Happy cleaning!