A renovation project is a busy time for any homeowner. But before commencing, there are preparations to ensure there will be little to no issues during the renovation process. When you've done all the planning and budgeting, it's essential to sort through the old items you need to remove before the start of the project.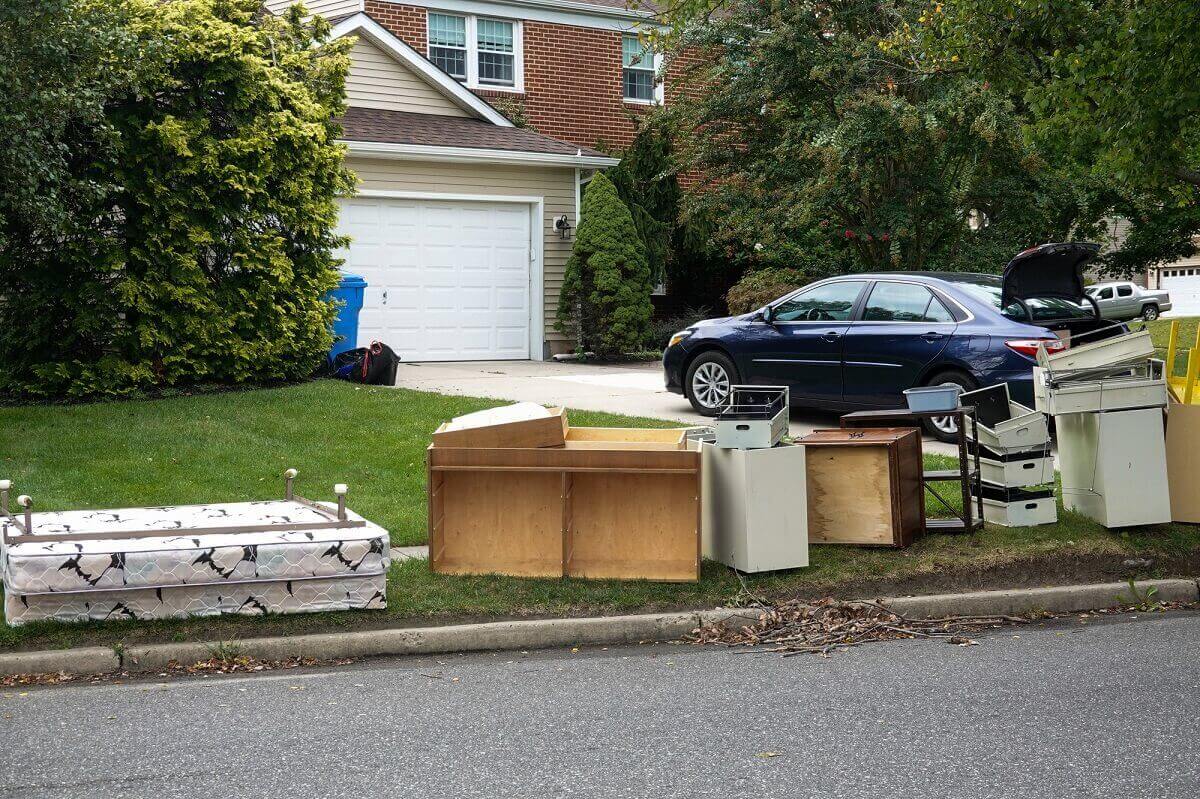 This article will explain why removing junk and pre-renovation cleaning can make a difference.
Why Call a Professional First
Whether hiring contractors or doing the renovation DIY-style, you must remove old appliances and furniture before renovation begins. This is because, in some instances, the renovation may require getting newer models to replace them. There might also be some hard-to-reach or challenging spaces you need to free, such as the walls where the refrigerator was placed.
There are junk removal San Diego companies that offer old appliance removal and space cleanup. They will take all the junk away for you once the electrical, water, and gas lines are disconnected. Most companies can even finish the job on the same day. So, calling for junk removal service providers before the actual renovation clears up your space for better planning and execution.
Benefits Of Junk Removal and Pre-Renovation Cleaning
Once a professional team has worked on your space's junk and done pre-renovation cleanup, you'll realize you made the right decision. In fact, here are some other benefits of prioritizing junk removal for the success of your renovation project.
Minimizes Debris and Clutter
Pre-renovation cleaning helps you reach your renovation goals faster. A thorough cleaning before the project starts clears the space and lessens dust and debris in time when contractors arrive to begin their jobs.
Clears Out Pests
Removing trash also helps you clear out pests that use the junk as breeding grounds. Roaches feast on decaying matter and thrive in dark, narrow spaces such as behind or under installations and junk materials. It must be stated more what good cleanup and junk removal can do during the first stage of renovation.
Renovation Becomes Faster
Imagine this: Contractors are spending time moving or organizing unnecessary items before working on their renovation task for the day. The result will be more working hours for them and additional costs for you.
On the other hand, a space that has been cleared out and prepped beforehand enables contractors to get straight to work without any interruptions. This allows for a more streamlined and efficient renovation process, saving time and money.
Safer For You and Your Workers
Accumulated dust and allergens can also get disturbed, and they can cause allergies and asthma to those who will be going in and out of your home during a home renovation. Doing pre-cleanup before renovation removes harmful contaminants and keeps good air quality for everyone.
It is also equally dangerous to move large furniture and appliances by yourselves. There's always a risk of injury when carrying heavy items that can also obstruct your line of sight.
Hauling away items in good condition can also put them at risk, and they can be damaged. It could affect the items' condition and won't be as desirable as before, or worst, would become useless.
Junk removal teams are trained to handle items safely to avoid injury, damaging the items, and causing damage to your home. Professional junk removal can safely do the heavy lifting, so you and your workers only have to focus on renovation.
Why Work with A Junk Removal Company
Junk removal companies employ and train people to safely haul and recycle junk from residential and commercial construction sites. They are a business that helps your community safely dispose of unwanted debris.
Aside from working with experienced personnel, junk removal service providers have effective and proper disposal methods. This may include recycling, donating, or disposing of items at a licensed landfill or transfer station.
Their job wouldn't be complete without the proper gear and equipment. They have the necessary equipment to safely and effectively remove junk from a property. This includes heavy-duty trucks, trailers, hand tools, and safety equipment.
Junk removal companies must also carry general liability insurance to protect themselves and their clients from any liability or damages that may occur during the removal process.
What Kinds of Items Do Junk Removal Take Away
Junk removal companies will haul away old appliances and furniture for you in compliance with local laws and restrictions. There are no curbside pickups or free pickup services for old furniture. Some types of furniture, like an old couch, are also not recyclable.
Large appliances like refrigerators, dryers, water heaters, and air conditioners are usually banned from landfills. It is an effort to contain hazardous materials, such as mercury, oils, refrigerants, and more.
Junk removal companies analyze old appliances and furniture for recycling or donation instead of leaving them in landfills.
They offer furniture and appliance recycling or disposal for the following items:
a) Mattresses
b) Sofas
c) Kitchen tables
d) Office furniture
e) Dressers
f) Cabinets
g) Freezers
h) Televisions
i) Ovens and stoves
j) Microwaves and more
Getting rid of bulky items and trash from your home before the renovation also eliminates the potential dangers or hazards that could happen. You definitely don't want your contractors hitting themselves or tripping over junk and trash. Accidents like these can cause you liability as you fail to provide a safe working environment for them.
Your junk removal company can also help you during the renovation if you request it because construction debris will continue to pile up while the project is ongoing. You may need to call them again to take care of post-construction debris.
Takeaway
Renovating a space can be an exciting and rewarding experience, but it can also be overwhelming and stressful. One often overlooked, but essential step to ensure a successful renovation project is to remove junk before the actual work.
Decluttering and getting rid of junk is huge tasks if you do them yourself. Fortunately, there are a lot of reputable companies that you can hire to help you finish the job. Your renovation team will surely be grateful for having a clean working space. This will greatly help them complete the renovation in no time.