A home remodel is a good way to improve the appearance and feel of your space. It serves as a chance to update not only the functionality of the room but also the aesthetics of your interior design.
After weeks or months of waiting, you may already be looking forward to relaxing in your newly remodeled house. But before anything else, there are several things you need to do to fully enjoy the improvements you've made in your space.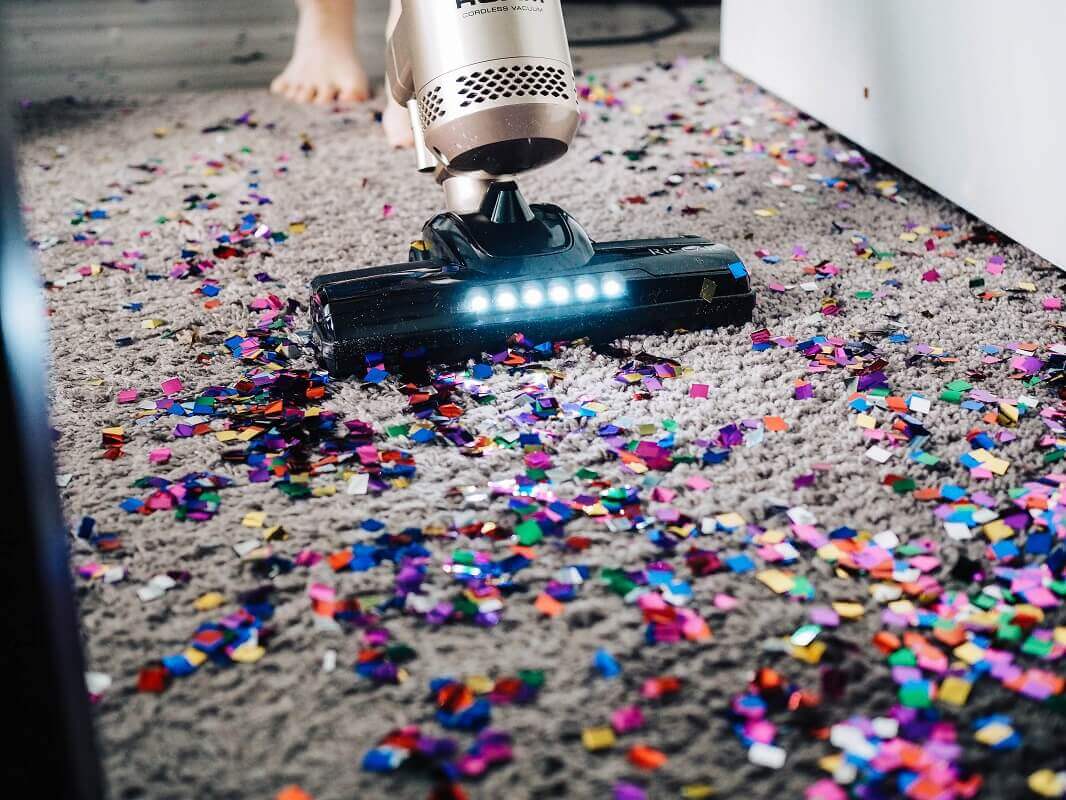 After the renovations are done, you need to deal with post-remodel cleaning, as most contractors don't handle such tasks. Grueling as it may sound, this step is necessary to get the most out of the money, effort, and time you spent on your remodeling project.
Whether you had a kitchen and bathroom upgrade or a cozy living room makeover, here are six critical post-renovation tasks you must never skip:
Final Walkthrough
Before paying your final bill, make sure you go on a final walkthrough with the building contractor. Take a tour of the renovated areas with them to make sure that everything has been done according to plan.
During this step, you also get the chance to check how well the builders accomplished the job. In case there's anything you're not 100% happy with, be sure to point it out during the walkthrough.
Good contractors always make sure that their clients are satisfied. If they find any imperfections in the output, they need to address them to ensure that you're completely satisfied with your newly remodeled home.
Deep Cleaning
After confirming that the contractors did their part, it's time for the complete house wipe-down. Even if you only had a small portion of your property remodeled, there's still a good chance of debris or dust gathering on the surfaces and within the nooks and crannies of the house.
If you have a dust allergy, it would be best to leave the post-construction deep cleaning to professionals.
If you choose to take on the task yourself, be smart about it. Use microfiber cloths, mops, and pads to clean the surfaces more efficiently. These help to catch fine particles, hair, dust, and even moisture from the surfaces you're cleaning.
Before you begin, wet a cleaning cloth slightly to prevent the dry dust from floating into the air. This is a good way to clean without triggering your allergies.
And don't forget to check whether the paint or wall covering can handle the moisture through sample testing. If the tested area shows any changes, it would be better to hire someone else to do the cleaning.
Whether you choose to DIY the cleaning or hire the pros, pay attention to the following areas where dust particles from a renovation tend to settle:
a) Moldings
b) Cabinets
c) Interior shelves (especially those hard-to-reach corners)
d) Countertops
e) Floor
[id=15697,14199,13725,13426]
Also, remember to dust smaller items left exposed during the construction, such as handles, knobs, hardware hinges, and window interiors (e.g., sills and frames). Even your appliances (e.g., ceiling fans), electronics, light fixtures, and décor need a good wipe.
Vacuum
Vacuuming is a vital part of deep cleaning after a renovation. You or the professional cleaners you hire should perform this step to remove any dirt and dust embedded into upholstered furniture, curtains, and carpeted floors after the remodel is finished.
If left to settle, these particles can leave your interior décor pieces made with fabric materials looking filthy. They can also cause itching and irritation with skin contact.
Always remove the cushions and underlying frames when vacuuming pieces of upholstered furniture. Pass over the area as many times as needed, especially if you feel any residual particles left after your first run.
Air Vent and Filter Replacement
Keep the room well-ventilated when cleaning. Open the windows and switch on the air filter to absorb the dust in the air.
Then, you need to check the condition of the air vents and filters. Since there are more particles in the air from the remodeling project, these may also require a thorough cleaning. In some cases, you may also need to replace the air filters.
To clean the vent, remove the covers from the walls and ceilings. Wash them with water and soap and dry them thoroughly. If you have exposed air filters, you may want to replace those before putting the vent covers back.
Doing this will also ensure that you and your housemates don't accidentally breathe in dusty air and trigger allergic reactions and other respiratory issues.
Recycling
After cleaning the renovated rooms, gather all waste items from the project in one corner. If they are too many or too bulky, set them aside somewhere out of the way (e.g., in your garage or front yard) and segregate them according to disposal.
Keep in mind that not everything goes into the trash. In fact, most renovation waste can be recycled or reused.
To reduce the amount of garbage that goes into landfills, get help from companies offering recycling in Dubai. They can also handle daily household waste materials, such as plastic, paper, cardboard, and recyclable packaging.
Don't know which items to recycle or upcycle? Here are some common renovation waste materials that can still be salvaged:
a) Roofing materials (e.g., shingles, slate, and some types of paper-based sheathing)
b) Appliances
c) Lighting fixtures and bulbs (depending on the materials they're made from)
[id=441,440,439,435,380]
d) Millwork (e.g., wooden doors)
e) Plumbing fixtures, old toilets, bathtubs, and broken tiles
f) Copper wiring
g) Stone countertops
h) Flooring (e.g., laminate, bamboo, tiles, and wood)
i) Anything made of wood, hard plastic, and metal
Insurance and Warranties
Though technically not a cleaning task, there are two more things you need to update after a renovation project: your home insurance and warranties.
Depending on your location, you may need to update your insurer regarding the remodel as they are likely to adjust the limits of your policy based on the extent of the changes made to the structure. The city assessor may also need to re-appraise your home after a remodel.
If you purchased new appliances during the project, you might need time to complete warranty cards and go through product manuals to set them up properly. Skipping this could cause headaches later, especially when your new dishwasher breaks down and floods your newly remodeled kitchen.
Enjoy Your Newly Renovated Home
Now that you've ticked off everything from your to-do list, it's finally time to enjoy the updates made to your house.
Besides keeping the space clean, stay on top of your maintenance tasks to fully enjoy your newly remodeled home longer. You can also take ideas of modern cleaning from Smart City Lahore homes.