Great interior design is much more than just making a house look modern, especially when the house is old. This is because it comes with the character that it has earned over time, which means that you have to embrace and respect this quirky charm when redecorating.
Additionally, if you want to redecorate through frugal means, then there are certain DIY methods that you should make use of. There are always ways to make your house look authentic in the way you want to.
So, here are top budget-friendly redecorating tips that you can use when working with a dated property:
Paint the Trim, Wall, And Ceiling
Older houses often have eye-catching molding, trim, and door features because they were made in a different era. You can highlight and preserve these features by using a fresh coat of paint!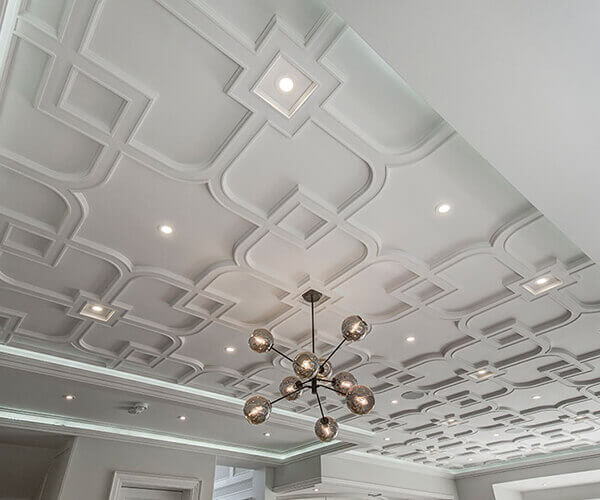 Old houses also have a strong personality and painting the interior works to bring such personality to life by hiding existing imperfections. When painting, you can make the trim pop by using gloss paint of the same shade as the paint you have used on the walls and ceiling.
[id=14885,13461,13249,11699,10122,9470,9233]
Some of the colors that you can use include bold shades like dark gray, White Dove by Benjamin Moore, beige, Farrow & Ball Pale Powder 204, Mongolian Fine Black, or brown. While applying one color makes the room look put together, you can always use a contrasting shade for the trim like blue-gray to show it off if you wish to.
Paint has magical powers when it comes to changing the look of an accessory. Not only paint is a quick fix, but it is also cheap. But if the situation is different and you consider this a lot of work for yourself, then call for professional service that will carry out your home remodeling and leave all your worries to them.
Decorate the Exterior Wall
Redecorating the exterior wall works to add some individuality to the house in an area where all houses look the same. There are several siding options that you can use to beautify your house from bricks, vinyl, wood, stucco, engineered wood, to stone veneer, fiber cement, and aluminum.
Whether you are looking for waterproof siding, energy-efficient siding, or siding that is easy to maintain, siding companies have a variety of options available. Home siding companies based in Kansas City can help bring your home's exterior to life. They also provide installation services, ensuring that siding is fitted correctly into place.
A budget-friendly practice is to make use of your old collections, combine and display them on the wall. These collections could include prints from old newspapers or calendar pages which could be very useful in decorating a wall. You can frame book pages or photographs.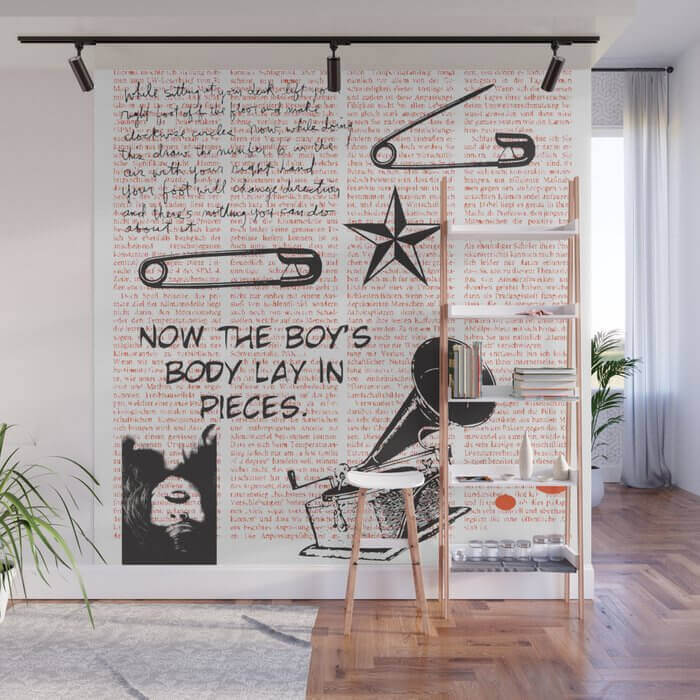 You can find various frames at thrift stores, estate sales, yard sales where you would not need to spend many dollars. Thrift stores and garage stores could have most of the materials that you might need when you start decorating.
So, take some days off and explore the items that you can find from doing a tour in the thrift stores in your local area. You never know what kinds of gems you can come across there.
Revamp the Windows
Some old houses have stained glass which happens to go well with boldly painted walls and you can leverage them to serve as art. You only need to clean them with a solution containing 45% water, 10% sudsy ammonia, and 45% rubbing alcohol to make them sparkle.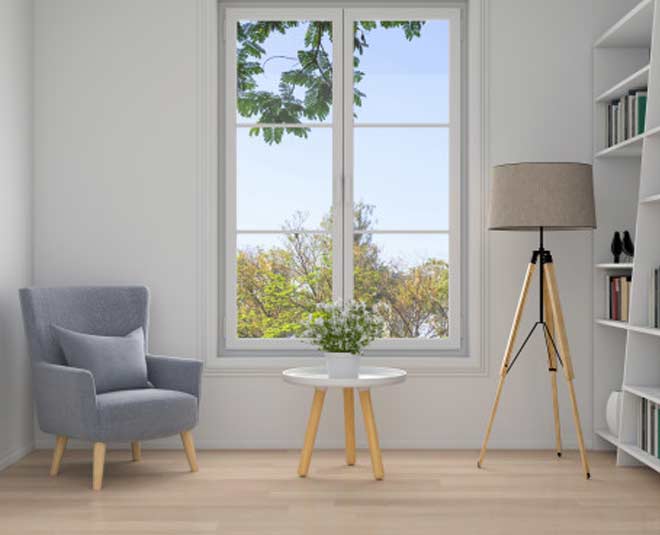 If you want to give a modern view, you can install the in-window shades rather than hanging drapes to expose the vintage trim of your old window. This approach will also give your windows a modern touch without affecting the integrity of the old design.
In instances where you are dealing with quirky-looking windows, you can install a full-wall of drapes to conceal the imperfections rather than redesigning them which is a costly affair. Some of the drapes that you could install which also happen to be trendy at the moment include gray curtains, two-color curtains (where the main curtain has a bold color and the sheer has a neutral color of the same shade), and curtains without a lambrequin.
To save your budget, you should make a search in online stores, where you could find the necessary items for a much lower and suitable price. To maintain a comfortable setting in your room with the right temperature without the need to keep the windows open, make sure to use HVAC equipment.
Blend Vintage with Your Personal Choice
Given that some people prefer to decorate with a specific style, you should explore different designs until you find the one you like the most. But vintage is never a bad idea to blend with the rest of the household decor.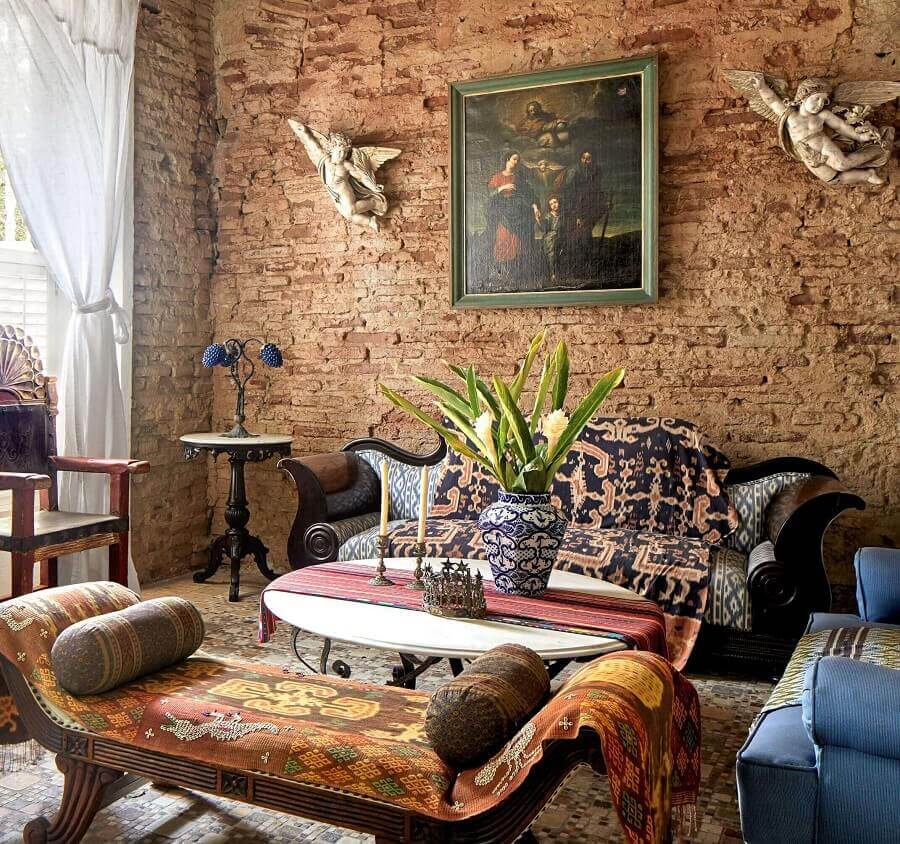 Mixing different looks is a unique way to spruce the interior of an old house. You could begin by displaying collectibles, antiques, and books on airy shelving units to give your house a European leather gallery like charm. Buying vintage furniture and vintage mirrors might give an elegant mood to your space.
Antique vases are also easy to find in antique shops and they can be very versatile in their usage. Or you could find colorful unassembled cabinets that not only look beautiful but also save space. Further on, you could incorporate art in the living room by putting up art installations that you could work on or ask your creative friends to share with you.
A unique chandelier, a collection of books, sculptures or various floral arrangements could act as your art installation and bring a chic feeling to your surroundings. Again, if you are lucky enough, you will find these items in different thrift stores, but that doesn't happen then dig into your old stuff and let your creativity flow with new ideas.
Conclusion
Redecorating an old house adds shape, color, style, and texture which enhances its value. But, before you embark on this journey, you need to check your budget and visit thrift stores around your area.
Special attention should be given to old houses that tend to have structural and foundation problems, moisture damage to the wall and floor, corrosion, and dry rot which would make redecoration a futile exercise. When you feel like changing the looks of your house, you can leverage the above ideas to make it look more appealing!