Are you thinking of ways to spruce up your house's wall decoration? Or are you thinking of doing a DIY project at home? How about trying out canvas painting?
Add a personal touch to your home aesthetics and put your creativity to good use by doing canvas art. Painting a canvas might seem daunting at first, but it is a great way of expressing yourself in an artistic way.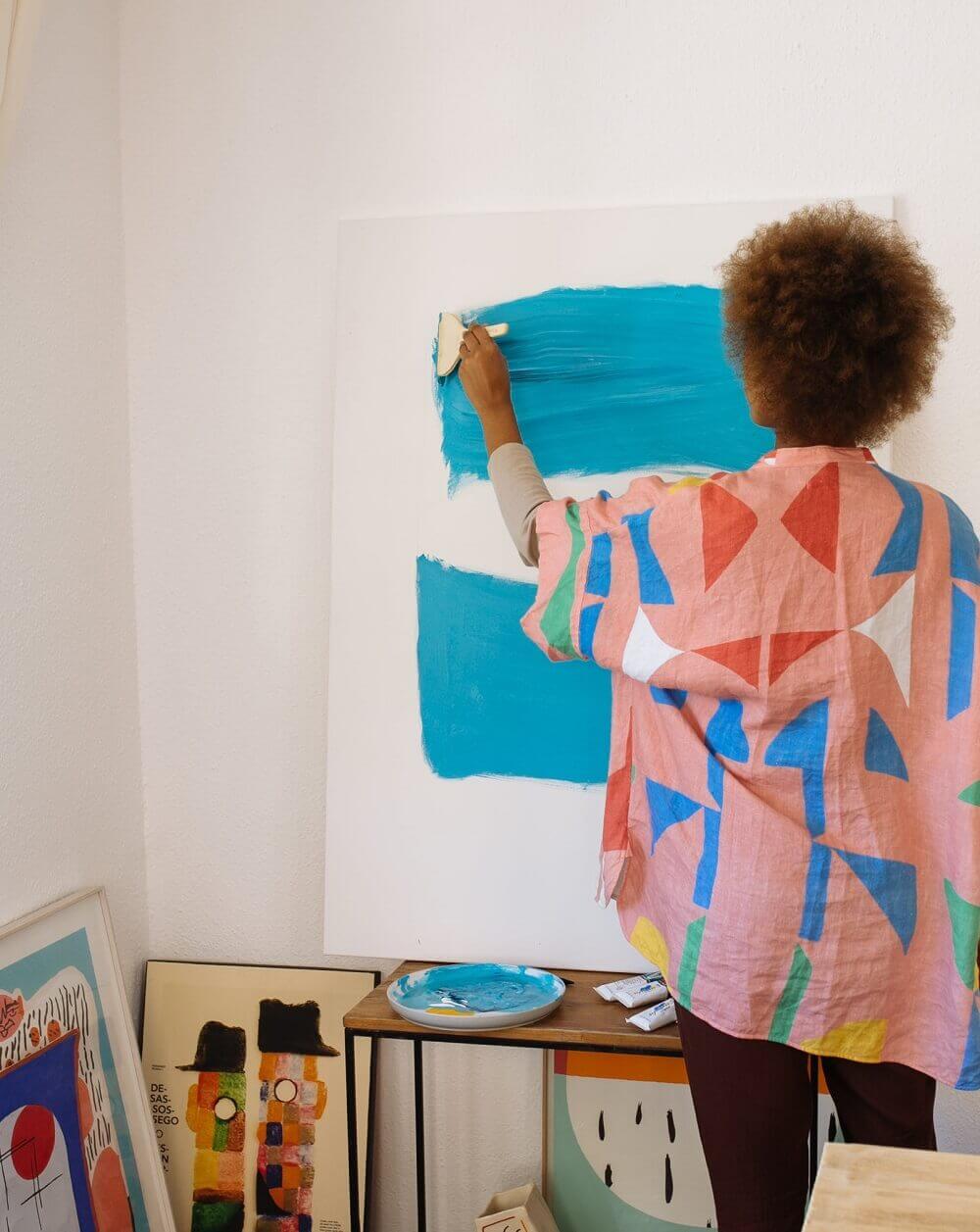 Canvases are more durable than the typical paper medium. They are also easier to store and do not get ruined by water easily. Here are some simple tips for a first-timer on canvas painting.
Guidelines of Canvas Painting for Beginners
Consider What You Want to Draw
Before getting started, get inspired and decide what you want to draw. You can get inspiration from websites like Pinterest. You can also watch tutorial videos on the internet.
If you are seeking an easy step-by-step guide for painting or simply delve into the art world, you can visit https://artincontext.org
Choose Your Medium
After deciding what to draw and paint, focus on the medium you want to work with. The popular options are acrylics and oil.
The right choice would be the one you find most comfortable. As a beginner, it is best to steer clear of complex media like gouache and water-mixable oils. Based on the distinct features of each medium, opt for the one most suitable for you.
Acrylic paints are highly recommended for learners. These paints do not need any special tools and supplies. And are also incredibly easy to use. They dry up very quickly, but this aspect is taken as a disadvantage by some people.
However, if you want to finish your project swiftly and that is also durable, acrylics are the ideal medium for you. If you do not want to deal with the complex intricacies of painting with watercolor and oil, Acrylics will be the perfect choice for you. They are also easy to clean up and take less time.
Moreover, they do not burn a hole in your pocket and are quite affordable. It should be noted that some acrylic colors become darker after drying up. Hence do not be surprised if they appear different after a few minutes. As a novice, acrylics are very useful for broadening your painting skills.
You can have more control over oil paintings when you can alter the drying time to your own liking. The drying time depends on how many thinning solvents you have added. The thinner you add will decide the drying time. You should keep in mind that most paint thinners are severely toxic, so use them carefully.
Which Canvas to Buy
There are mainly two types of canvases: linen and cotton. As a first-timer, it is better to choose the budget-friendly cotton canvas. The cotton canvases can be upgraded by repriming them with oil primers.
Linen canvases are quite expensive but for the right reasons. They are of better quality as the material is stronger and provides an exceptional non-porous surface for painting. Move on to linen canvases from cotton, after you gain enough confidence and experience.
Primers
You need to prime the canvas you will work with, regardless of the material. There are mainly two primers. Each has its own distinct features: porous and non-porous. Make the decision on which primer to use after considering what effect you want on your canvas.
If you want your paints to dry fast, opt for porous priming. Porous primed canvases absorb the water content, reducing the drying time. An acrylic gesso primer is the ideal porous primer.
A non-porous primed canvas enables the water in the paint to evaporate naturally, and thus takes more time to dry. You can use this type of primer if you want to have more control and depth to your colors.
When priming a canvas, begin from one side and work your way across the surface in a single direction. Let the canvas dry and be patient. Once the canvas becomes dry, turn it perpendicularly and repeat the same process again. Two coats are usually sufficient, but you can add another layer if you want.
Get Your Supplies
Make a shopping list for your art supplies. It is better to get the basic rather than over-the-top materials. If you think you need support to hold your canvas upright, purchase an easel.
Alternatively, you can cover your floor or table with old newspapers and put your canvas on it when painting. So that, you do not have to worry about staining your table. You need a palette to mix the colors, and brush, and palette knives for the paint application.
If you are going to use oil paints then you need thinning solvents as well. You also need loads of paper towels to wipe your brushes between strokes. You can repurpose old newspapers and clothes as substitutes. Last but not the least, do not forget to buy the canvas and the paints.
It is advised to get the beginner's art package that mostly includes the basic supplies available at the art store near you.
Keep it Simple
Do not overwhelm yourself by purchasing extravagant and complex materials of premium quality. Using luxurious painting items will not make it any better. Keep it simple and just follow the basics.
Purchase basic primary colors like blue, red, and white. If you want, you can buy glitter glue and gel pens to add more definition to your canvas art. You should also keep in mind that the painting you will hang should also complement the wall color of your home.
You can also recycle plastic straws and bottles by strategically sticking them onto your paintings.
Unravel Your Creative Side
Whether you are making a masterpiece for your home's wall decor or simply channelling your inner artist, the best way to make captivating art is to have fun creating it.