When you're looking for room decoration ideas, your walls can be an exciting palette of possibilities. How you adorn the walls of each room can set the tone for the entire appeal and ambiance.
A wall can be used to display your love for art or to talk about warm moments you shared with family and friends. You could tell a story about your travels or the milestones of your life. And, when you're ready to experiment with your artistic talents, the wall can be the perfect canvas.
Ready for more details on enhancing modern wall decor? Let's get started.
[id=13264,6642,6496,6497]
Hang Up Wall Art
If you have a large piece of artwork, the wall above the bed, fireplace, or living room sofa would be the perfect setting. Choose contrasting color schemes, so the art grabs attention instantly and perhaps, starts a conversation.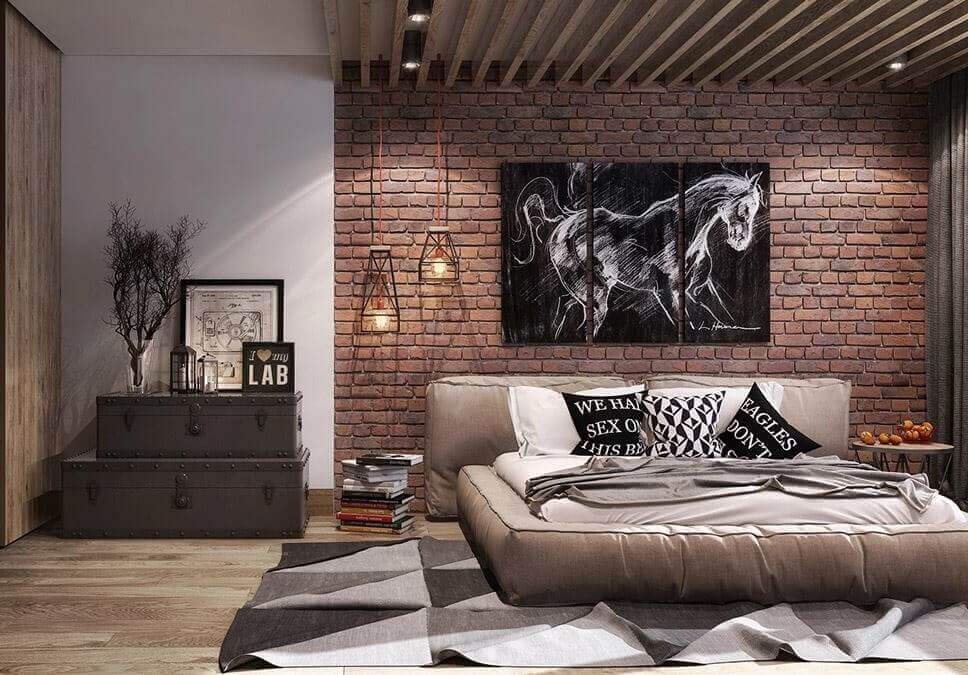 Rooms adorned in lighter shades like soft blues, ecru, beiges, and tans can have arresting paintings in jewel tones. You could pick up the vibrant colors and match them to the sofa cushions, area rugs, or upholstery.
When hanging up the painting, align the center at around 60 inches from the floor. Viewers should not have to look too low or too high to admire the entire frame.
To add an element of interest, consider a setting somewhat to the left or right of the wall.
Create a Gallery Wall
Building a collage is an exciting project since you can play around with frames and themes of various kinds. Baby and wedding pictures, a family portrait, souvenirs from exotic destinations, or a framed Mother's Day or Father's Day card your child made for you can all go up on the wall.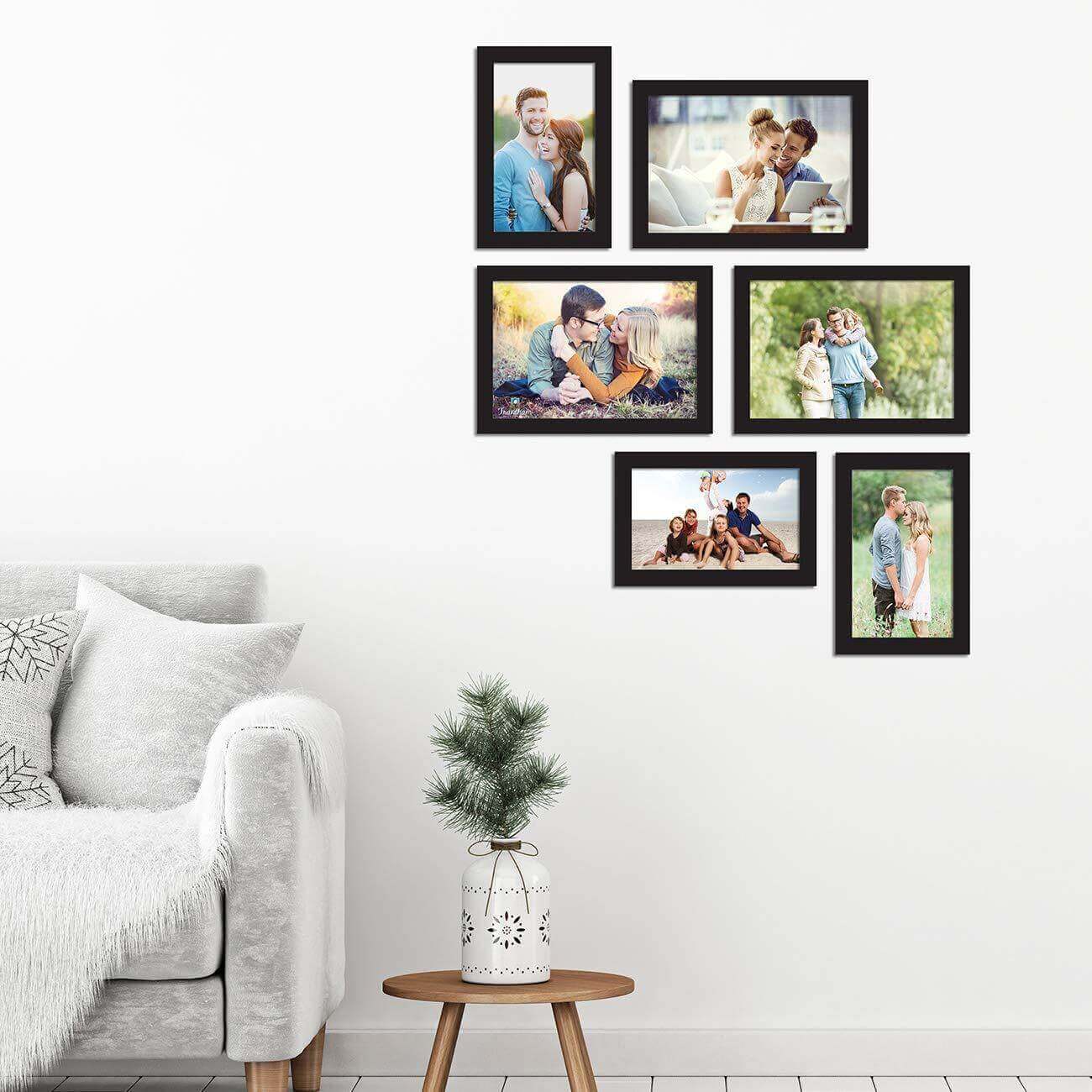 Add gilded mirrors and perhaps, a hand-illustrated house painting of the starter home you moved to when first relocating to the city. Go through albums and pick out images that bring back fond memories. Now arrange them at varying levels to create a medley that hints at hidden facets of your personality.
Showcase Beautiful Fabrics
Do you own vintage silk scarves or stoles handed down by your grandmother? Display them like a wall hanging or tapestry to add a pop of color and texture to the room.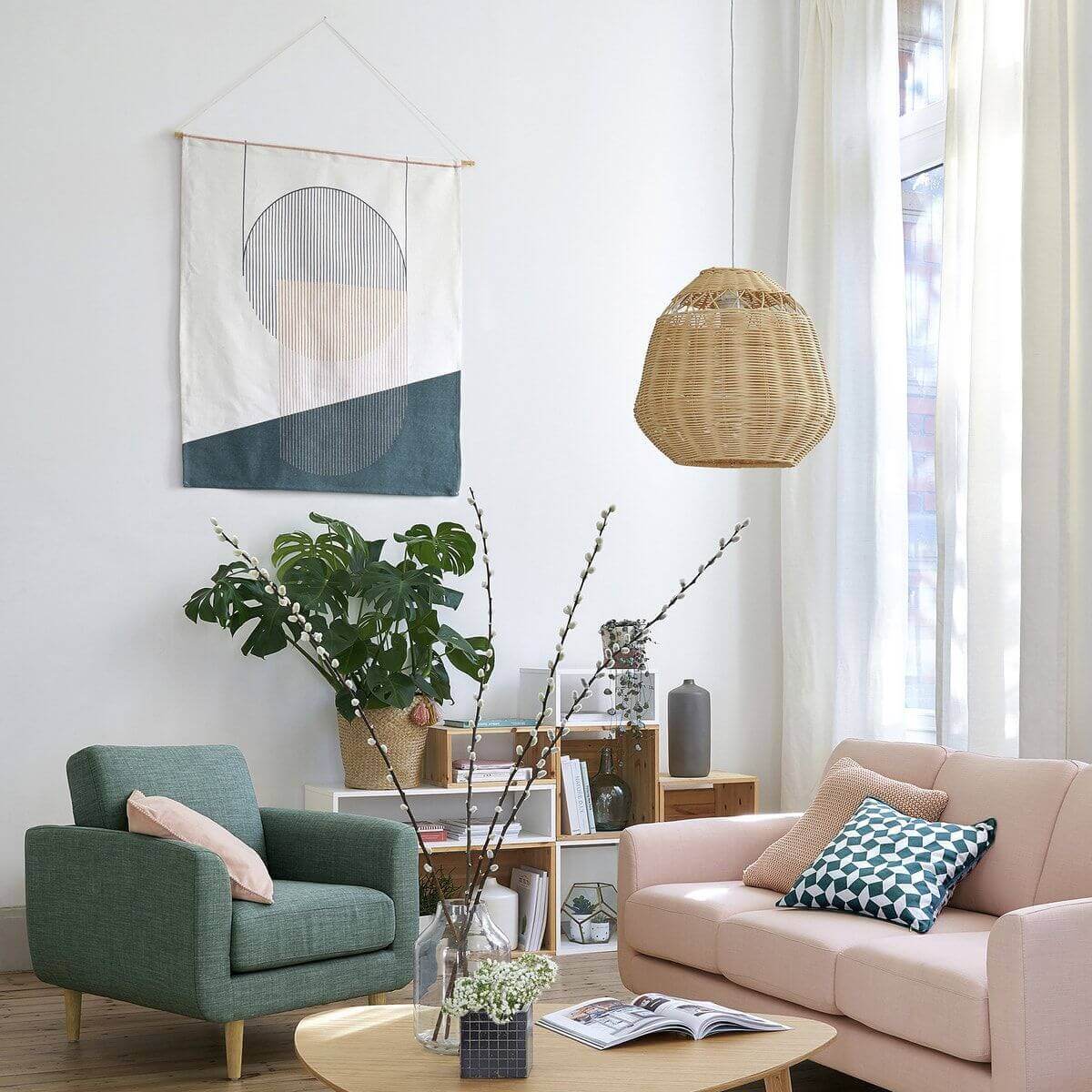 To protect delicate pieces from dirt and damage, consider framing them in acrylic glass that resists the effects of UV rays and excessive moisture.
Also;
Hang the fabrics on walls that are not exposed to direct sunshine to prevent fading and heat damage.
Explore flea markets for woven silks and traditional textiles from China, India, Nigeria, Malaysia, and Ghana to add character to your modernistic decor.
Grab Your Paintbrush and Start Experimenting
Pull out your paintbrushes and some colors and bring back the child in you.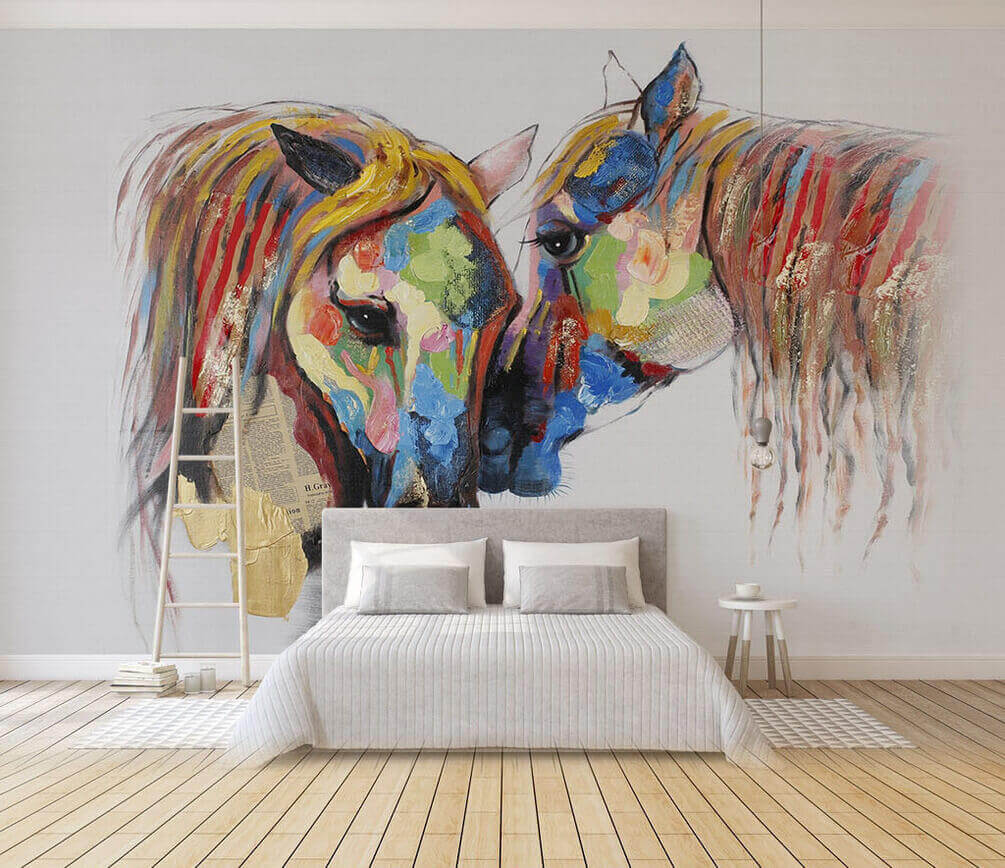 Go ahead and paint a mural on a small section as an experiment and then, go ahead and complete the rest of it. If not a mural, try stencils or motifs in light and dark combinations to adorn your wall. A stenciled wall is an excellent backdrop for accentuating an exceptional artwork you own, and it also opens up opportunities for you to explore how to make art with stencils.
Or;
A beautiful antique wall ornament.
Look for Macramé Wall Art
Macramé wall art is one of the most exciting options for adorning your interiors. This throwback from the 70s lends a warm, inviting look to any room. A form of handwoven tapestry, macramé is made of organic fibers with an incredible range of designs and patterns.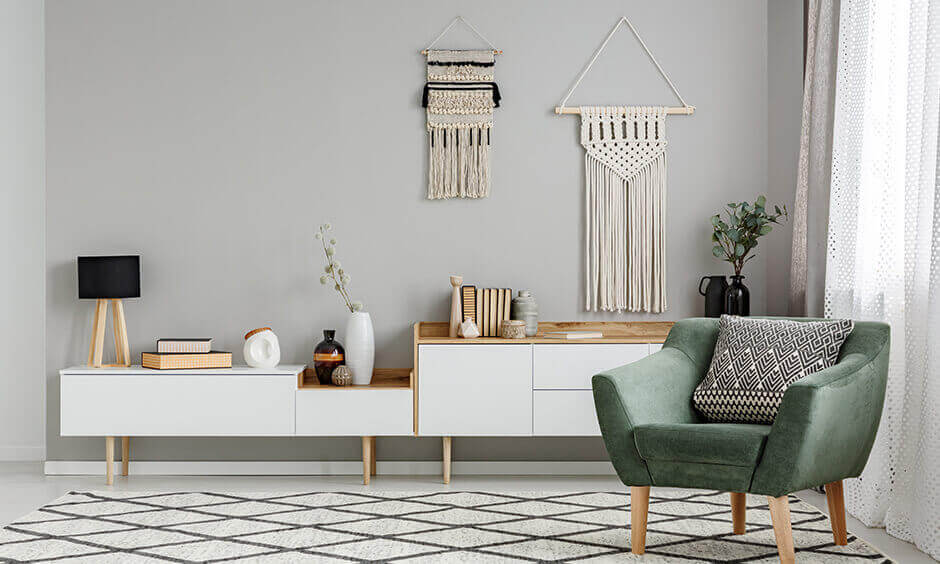 For instance, you could get wall hangings with bead highlights on a frame of natural, unpolished wood for the rustic look. Shells, tiny mirrors, and wooden ringlets are only some of the other objects threaded into the fibers.
Alternatively, go with macramé woven on wooden or metal rings. And, if you love greenery, get hangings with pockets for flowers and small plants.
Install Floating Shelves
If you would like to infuse versatility into your modernistic wall decor, consider installing a few floating shelves to play around with antiques, figurines, books, and framed pictures.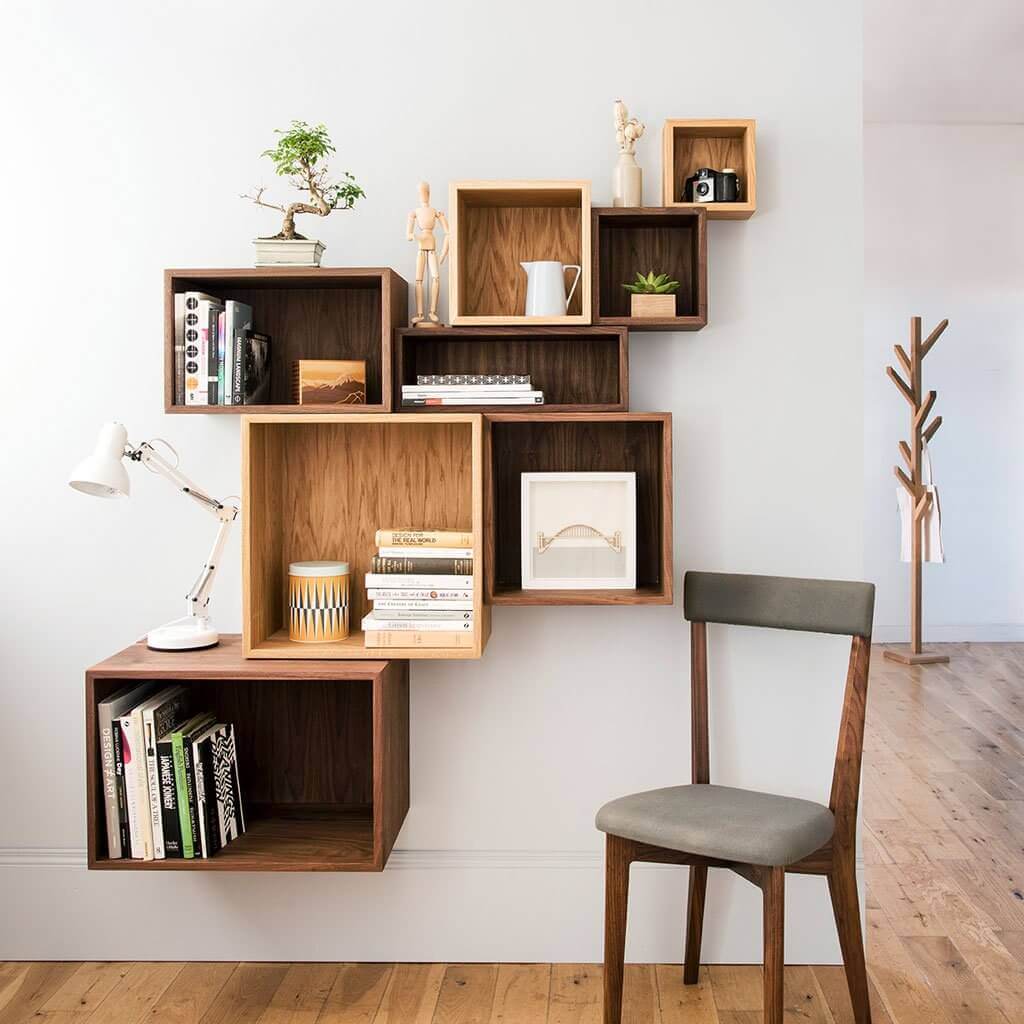 Create a medley of the objects that have caught your interest and change them when the mood strikes. This form of wall adornment is ideal for compact interiors since they won't take up too much space.
Use Art to Accent Vintage Furniture
Vintage furniture can add flair and interest to any interior space.
An elegant armoire, dresser, armchair, or sofa can be the highlight of the room. When you're ready to take it a step further, accent the wall around the piece with themed wall art. Choose a collection of pictures and hang them all around to draw attention to the striking colors that contrast with the hues of your vintage piece.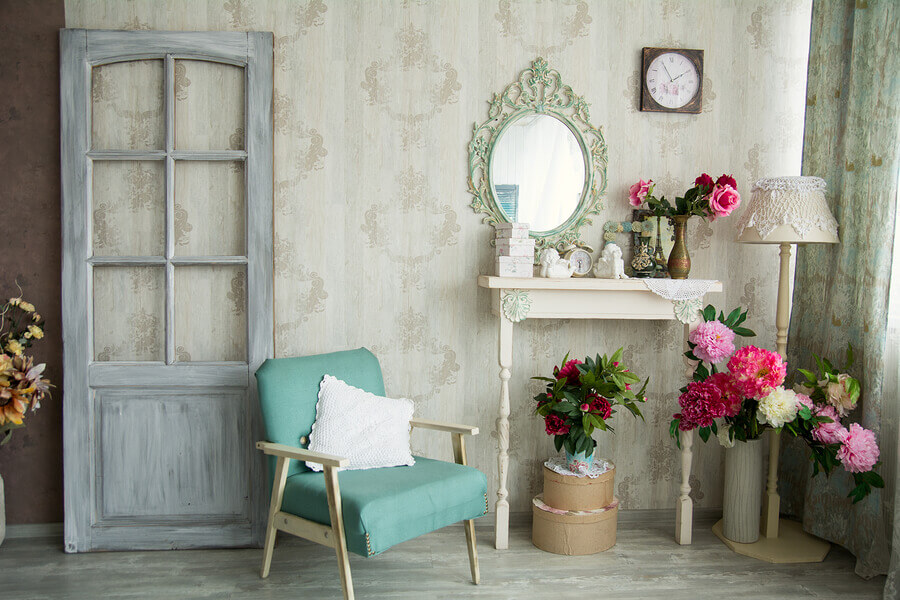 Adopting modernistic wall decor ideas is an exciting way to complement the other elements of the room. Choose the right colors, objects, and themes that blend artistically with the overall design of the interiors and create warm, inviting spaces.