Moving is one of those trials that practically all must undergo, much like having a tooth pulled or walking a long way over an unexciting landscape. It is not always good, and it is never enjoyable, but it usually results in a positive outcome.
When it comes to relocating, it becomes even more hectic, especially if you plan to do it yourself.
Whether you're trying to improve the market value of your home before selling it or closing on a house that you can't wait to call your own; odds are you'll be doing a restoration or remodeling project.
Moreover, if you're planning to relocate to a new house, you may also have to think about redecorating or remodeling it to give it a personal feel and look.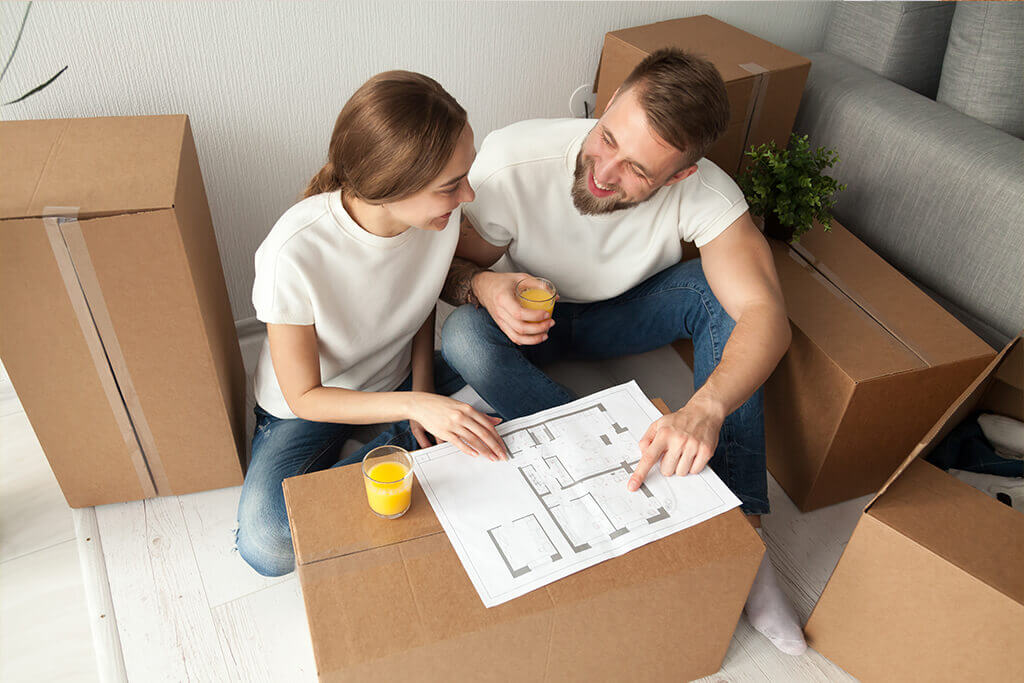 Home decoration always comes down to personal preference and taste. Accordingly, you can plan to hire a professional interior designer or choose to do the decorating or remodeling by yourself.
Although designing your own home can be inspirational, time may not always be on your side.
Furthermore, if you decide to pack and move your complete household goods by yourself, without any external or professional help, you will be extremely stressed out, irrespective of whether you are moving to a new locality within the city or to a different city.
Hiring good packers and movers will help ease the burden of moving as they will take care of every single aspect of the move; they will ensure complete safety of your goods with quality materials and proper work strategies & techniques. They will also provide speedy transport and on-time delivery of goods from your origin location to destination (within or outside).
Now that you have more time to comfortably plan your home interior design with your family, think about the details of your home renovation and how you want to do it.
Consider whether you want to DIY and give it a new look with a personal touch, or if you prefer taking the help of a professional and be done with the task in a stress-free manner. Read on to know which will be the better option for you.
What is Home Remodeling?
Remodeling is the method of modifying an area's functionality and style. It can include knocking down a wall to enlarge a bathroom and rearranging a kitchen layout so that the cabinets, refrigerator, sink, and range are all in separate places. Building an extension to your house is often called a remodel.
Remodeling does not necessarily have to require significant design changes; it may be as easy as converting a guest bedroom into a home office. If the area's function has changed, it has been remodeled.
Forwarding the structure and/or style of any space, home, or building.
Changing the configuration of any space, office, or garage area from the original floor plan, in part or entirely.
Bringing together rooms or other spaces within a building that were formerly divided by a wall or other kind of fixed partition.
Adding to or subtracting from the external and/or interior of a building.
Should You Consider Remodeling yourself?
First, you must determine your level of skill. This is important to avoid being hurt or getting in over the head. Be open and frank with your experience. It may be beneficial to learn a trade or two by courses at a nearby home improvement shop or on blogs such as YouTube and Udemy. Surprisingly, there is not much you cannot experience if you have the desire and a little time.
However, there is always the possibility that you will make a mistake. Therefore, finding a specialist is a better option. Before you swing the hammer, be aware of the dangers. Once you have built your list of goals, you will need to know how to carry out your vision.
A do-it-yourself project can be both enjoyable and cost-effective for the handyman or woman. However, failed DIY projects account for 35% of all jobs performed by home remodels.
Recruiting a licensed interior designer will be the perfect way to guarantee the completion of your project. Such remodelers are committed to upholding the sector's best integrity and quality.
Why Hiring An Interior Designer Is More Feasible?
Interior desining and decoration is more than just envisioning a dream home, going on a shopping binge, and finishing the house; it is a time-consuming multi-step process.
Interior design completed in a hurry could turn out to be the opposite of what you had envisioned for your home.
This is where skilled designers can help.
They have years of experience in their portfolio and will be able to suggest the best designs based on your specific requirements; they will also be able to help you visualize what will be the outcome of your imagination using latest technology and software.
You should go through a couple of interior designer profiles & portfolios before selecting the best interior designers for your home design project.
They will be devoted to working on your living space architecture and are capable of achieving the desired end result within a few hours or days, a mission that would have taken you weeks to complete.
Professional interior designers will not only save you time but will also speed up the whole interior design process.
Conclusion
There is indeed a widespread belief that hiring interior designers is an unnecessary expense that can be avoided at all costs.
This is simply a false narrative!
The truth is that the additional expense of the interior decorator fee is repaid in the benefit they get. Whether you are making plans to decorate your new home, renovate, or essentially make a few adjustments in your current space, an interior designer can work all that out while ensuring it be an excellent value for money.
It is not by luck that you have an incredible interior!
You will need the help of a specialist to guide you through the renovation process and turn your room into a work of art. You should put your house or office in the hands of an interior design agency.
Evaluate your design expectations, express your vision for your dream home, go through the design draught they made, and then only give them the green light to proceed.