You will always see fire extinguishers placed on corners or walls of malls, offices, or commercial buildings. No one can predict a building fire will happen because they can start anytime. If your facility still doesn't have fire extinguishers, you shouldn't think twice and buy several of them.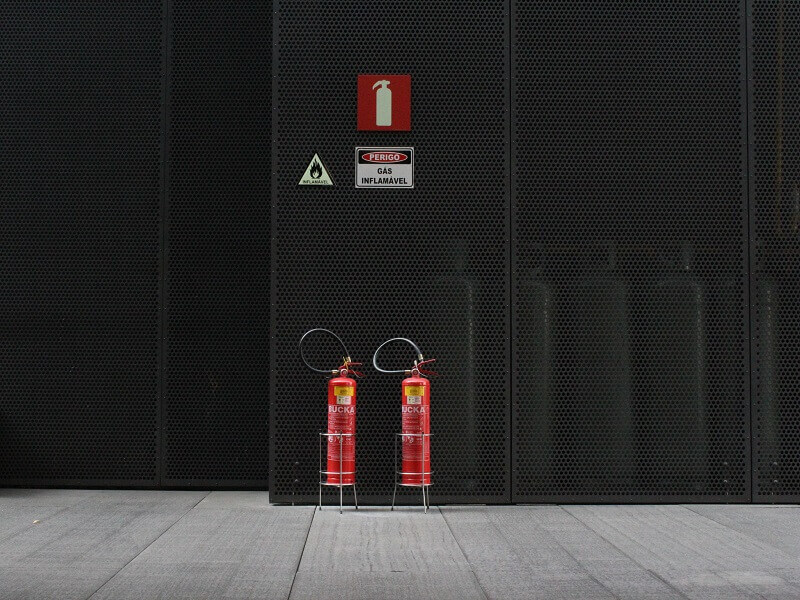 However, apart from owning fire extinguishers, you still have to learn the many ways to store and preserve them properly. Keep in mind that following incorrect practices or methods can damage or render fire extinguishers useless once used. You have to learn the proper ways to store them to ensure they operate effectively.
Ways to Properly Store and Preserve Fire Extinguisher
Determine if you can lay fire extinguishers on its side or not
Most people might think that it's incorrect to place or store fire extinguishers sideways because they might not work right away when operated. That's not the case mainly because you can find other variants which you can keep sideways. You can do that with pressurized fire extinguishers since pressure stored inside helps release the contents with ease.
Non-pressurized fire extinguishers will usually have a label that will require you to place them at an upright position at all times. Keep in mind that most fire extinguishers are pressurized, so having one that has no pressure can potentially lead to complications. It could sometimes mean that the fire extinguisher has expired, and you need to remove or replace them right away. A fire extinguisher's lifespan usually lasts up to 10 to 12 years.
Be aware when storing fire extinguishers in vehicles
Your building might have a daily commuter van that drives your employees home every day. You have the option to place a small fire extinguisher to use when something catches on fire inside the car. One thing to remember about keeping fire extinguishers inside vehicles is never to expose them to direct sunlight.
There were many instances when the fire extinguishers wouldn't work because of the high heat from the sun. You should instruct your company drivers to remove fire extinguishers from their vehicles whenever they park them for the day. It's also practical to replace them if they haven't been using them for a long time because there's a chance that the shifting temperatures inside the vehicle caused its components to break or malfunction.
Place them in areas prone to fires
The best places to store fire extinguishers are in areas within your building that are highly susceptible to fires. Some examples include the kitchen, laundry rooms, garage spaces, and workshops. Anyone near or within those areas can find the fire extinguishers and put out fires at a moment's notice, saving you from costly building repairs and expenses.
Kitchens are one of the most highly susceptible areas to building fires because of how much kitchen staff uses flammable gas and materials. Grease fires are the most common fire accident that can start in a kitchen due to the combustible materials. You need to extinguish them within minutes because it won't stop burning once it reaches their peak temperature. Using water to put out grease fires will only make it worse, so it's better to have Class B fire extinguishers near the kitchen.
Ensure you take care of your fire extinguishers correctly all the time to keep your building and the people around safe. It would be best to get in touch with a professional to find more ways to store and preserve your fire extinguishers effectively.