False ceiling lights are one of the most important things of home interior that instantly comes to the attention of guests and visitors. Your home may look empty without meaningful decoration and interior works. Even, your false ceilings without lights does not give a compelling look.
These days, false ceiling lights are becoming very popular in modern homes. Many people go for various false ceiling patterns to beautify their homes. Today, we will discuss all kinds of false ceiling lights, latest models, "what to do" & "what to not do", heights, and prices, etc., that you should know while choosing lights for your home.
This guide will help you to pick the best false ceiling lights for any large or small home.
[id=14885,13249,11699,10122,8891,6594]
Different kinds of false ceiling lights and ways to choose best lights for your home
There is a plethora of false ceiling lighting fixtures you can choose for home. Now, let us see various types of lights for false ceiling and different rooms.
a. False Ceiling Lights for Living Room
Type 1: Pendant Lights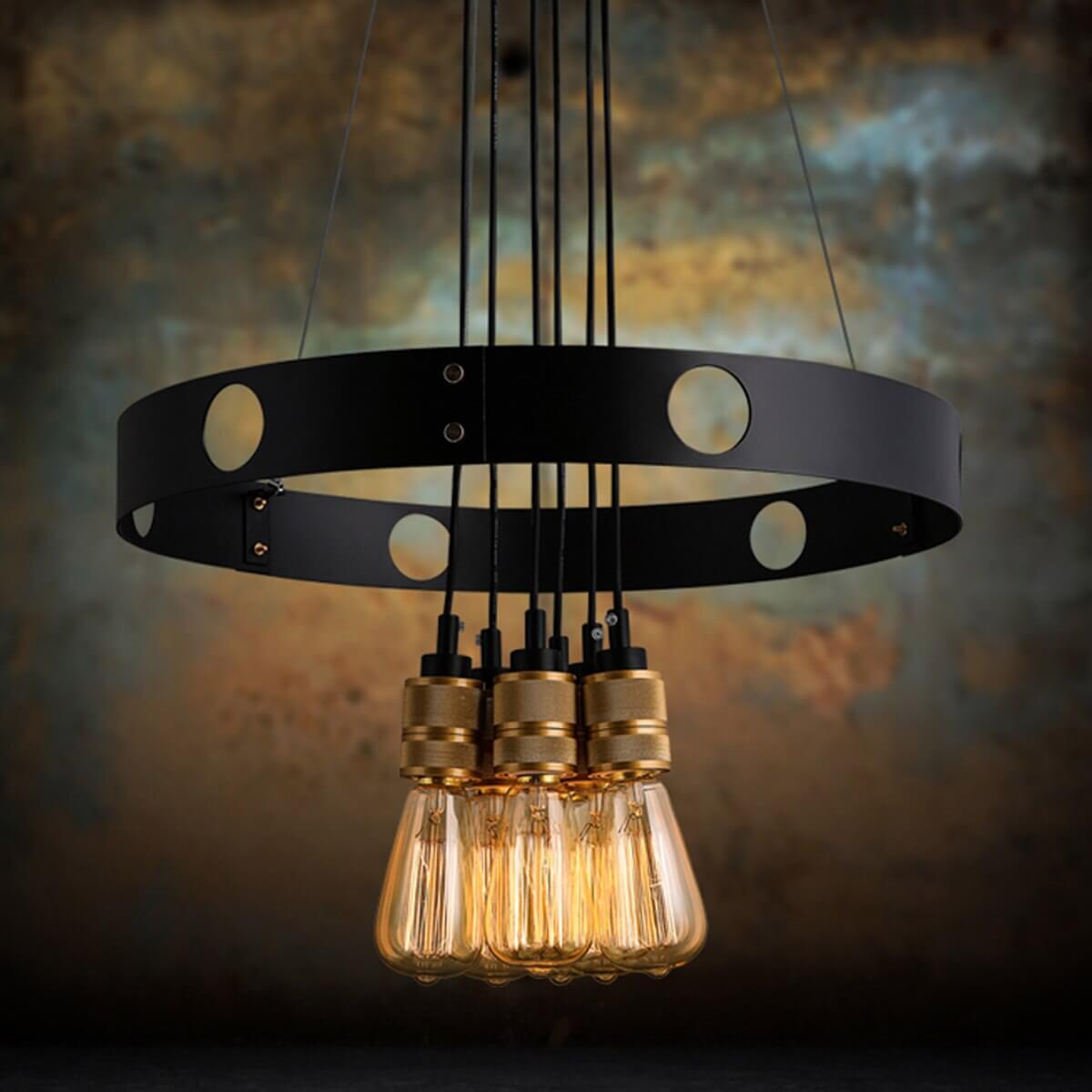 Pendant lights are perfect to give an ambient feeling in the living room. They hang from the ceiling and one can install them in a room with a high ceiling. Besides, pendant lights throw a contemporary- vintage look to your home.
Type 2: Cove Lights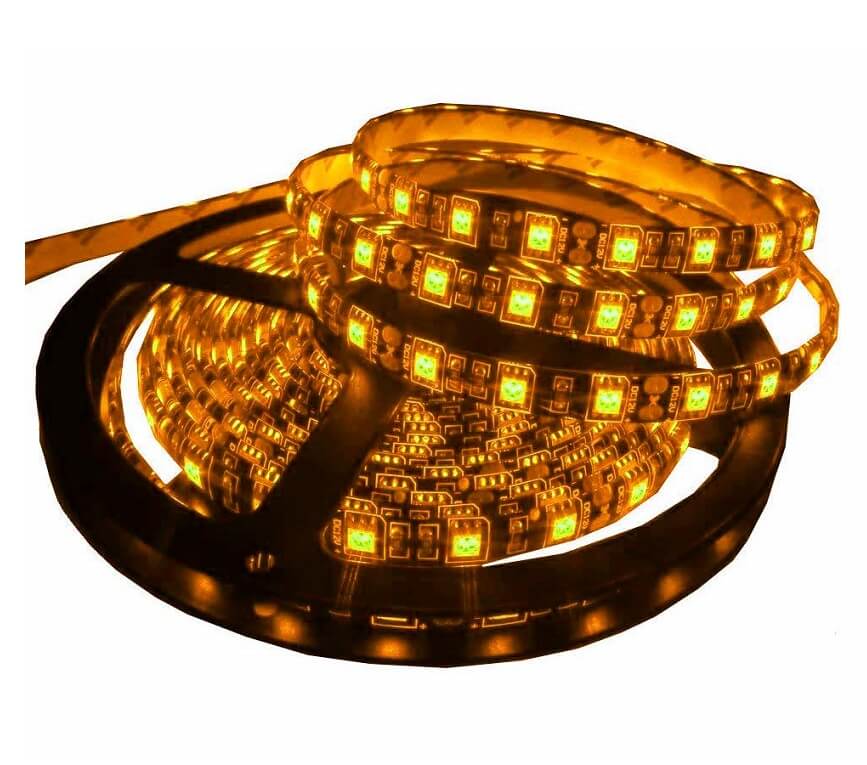 The next option on the list is Cove lights. These lights give a warm glow in the living room or dining room. They are ideal ceiling lights designed for a low false ceiling. You can also install cove lights on walls for more brightness. Dining room will give a rich feel after installing cove lights. Furthermore, the price of cove lights starts from INR 600 and more.
Type 3: Recessed Lights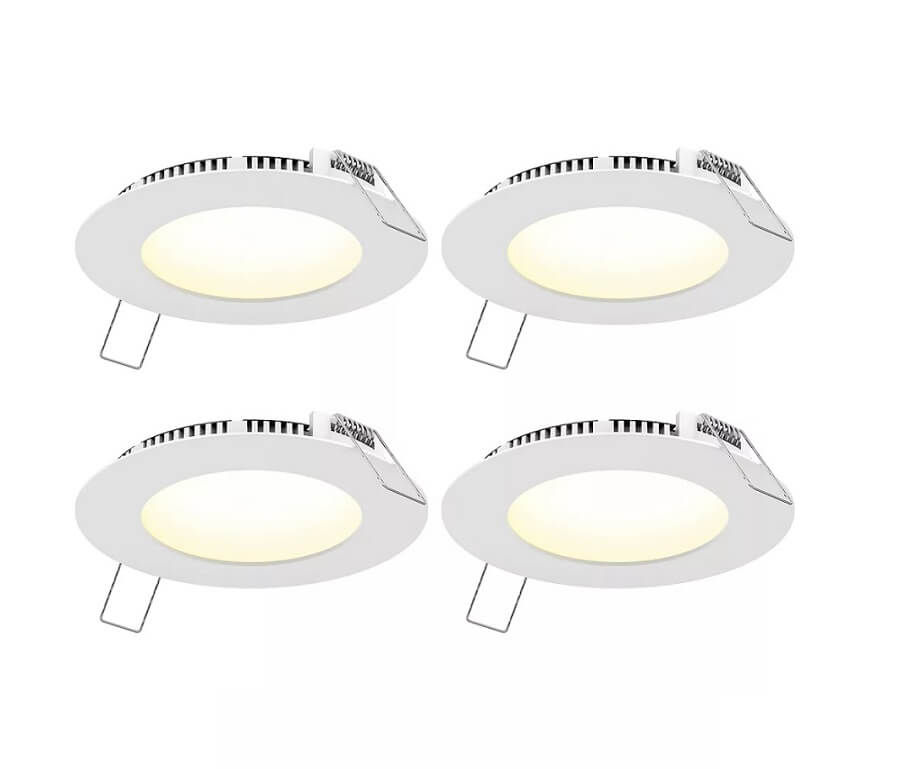 Another name of recessed lights is can light. Recessed lights are installed inside ceiling. So, if your hall or drawing room has a ceiling with a height of 6 feet and less, you can install recessed lights. These lights come with a glass panel that throws light in room.
The installation is recessed lights that need professional help. Eyeball trim of recessed lights helps to enhance the artwork or any painting in halls. Apart from that, recessed lights also make the home look spacious and brighter.
In addition to that, recessed lights come in different varieties. They are available in LEDs, cove lights, or backlit panels. Moreover, recessed lights cost about INR 600 and more.
b. False Ceiling Lights for Hallways, Gallery, and Balconies
Type 1: Track Lights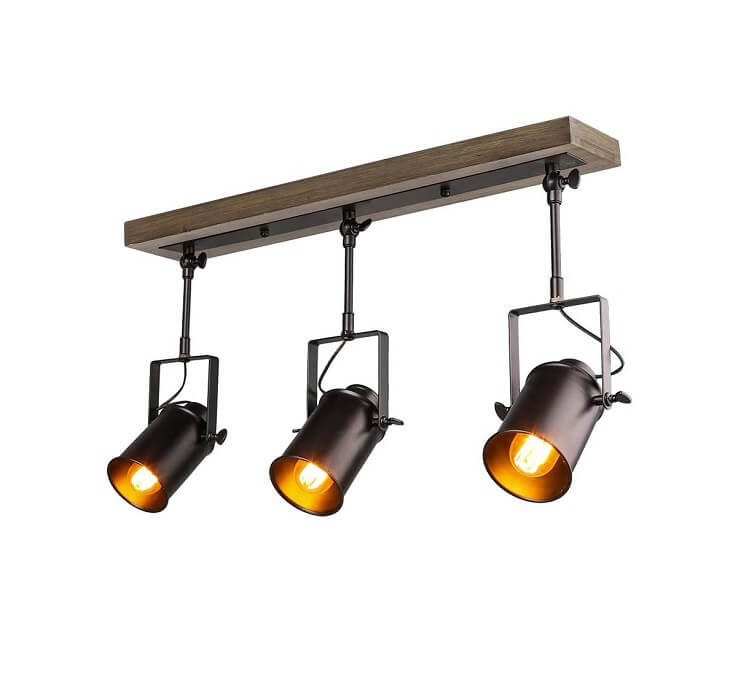 Track light is the correct choice for hallways and galleries. They can help to display any wall art or painting more effectively. Apart from the drawing-room, you can also install track lights in hallways to enhance a particular wall. Track lights are perfect for rooms with a ceiling of 9 feet and above.
Type 2: Glass Ceiling Lights
Gallery and balconies need less brightness. These lights are good for hallways and balconies. They create a warm and romantic atmosphere for outdoor dinner or candlelight dinner. Besides, they also give good brightness in full areas. Furthermore, glass ceiling lights come in elegant colors to light up your gallery or balcony.
Type 3: Flush Mount Lights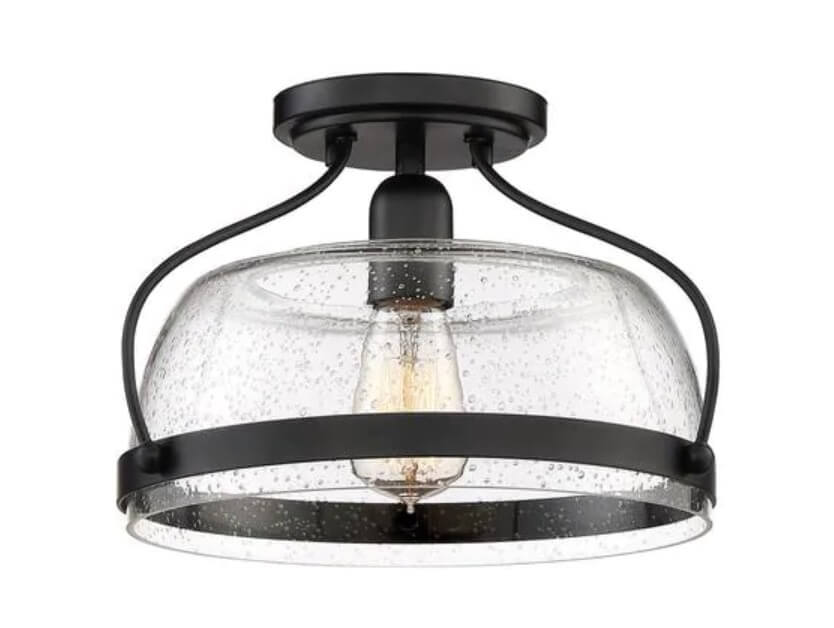 The next light on this list is the flush mount light. It can brighten up the whole room without any difficulty. One of the major benefits of installing a flush mount light is that it can be installed in a room with a low ceiling. You can find various types of flush mount lights in the market these days in the form of halogen lights, CFLs, and so on.
c. False Ceiling Lights for Kitchen
Kitchen is also an important part of your home. While selecting false ceiling lights for kitchen, you can pick many types of lights such as below:
Type 1: Semi-flush Lights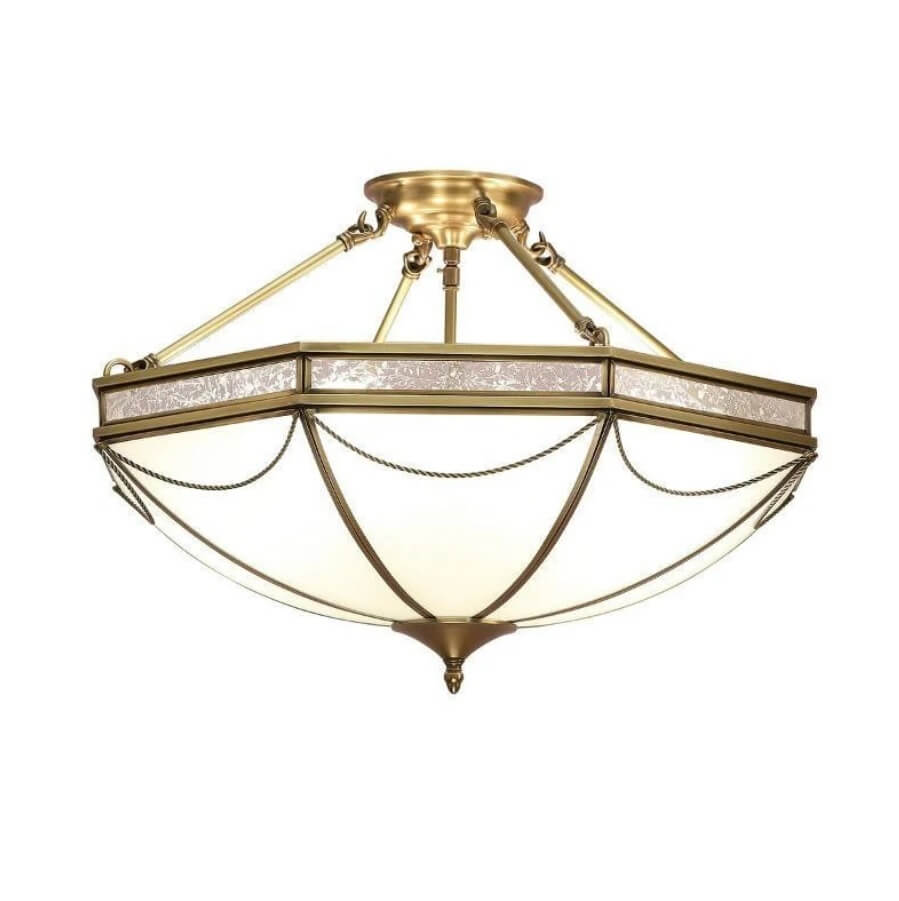 If you want to give a nice look in your kitchen, you can pick semi-flush lights. You can install semi-flush lights in a room with a low and high ceiling. If your ceiling has a height of 10 feet, you must keep a gap of 4 inches between ceiling and light. Normally, these lights are available in a diameter ranging from 7 to 23 inches. They also give a larger look to your kitchen.
Type 2: Island Lighting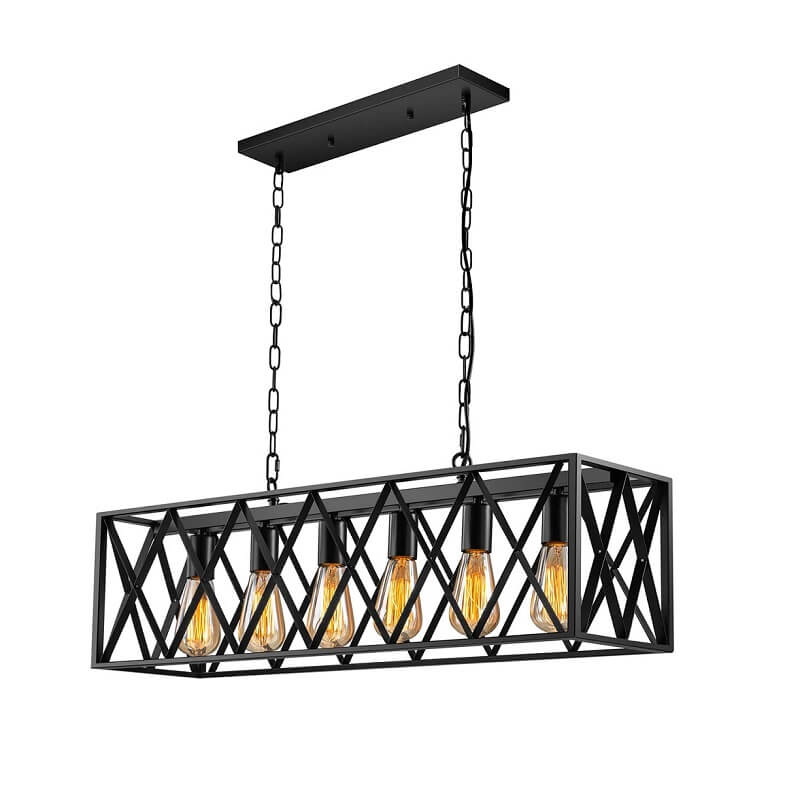 If you want to enhance your kitchen islands, you can install island lighting. You can also hang these lights above dining halls and tabletops. They focus on a particular point on the table and make the area more elegant. You can get island lighting in different shapes such as squares, circles, and rectangles.
Type 3: Metal Ceiling Lights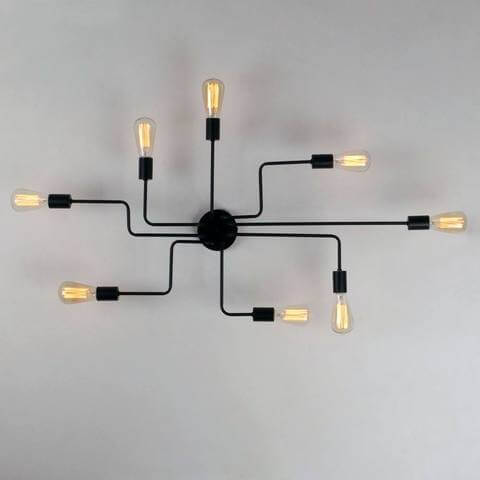 The third option for an island kitchen is a metal ceiling light. It is one of the most popular false ceiling lights for kitchens in smart homes. You can also use an array of bulbs and LEDs in metal ceiling lights.
Type 4: Chandeliers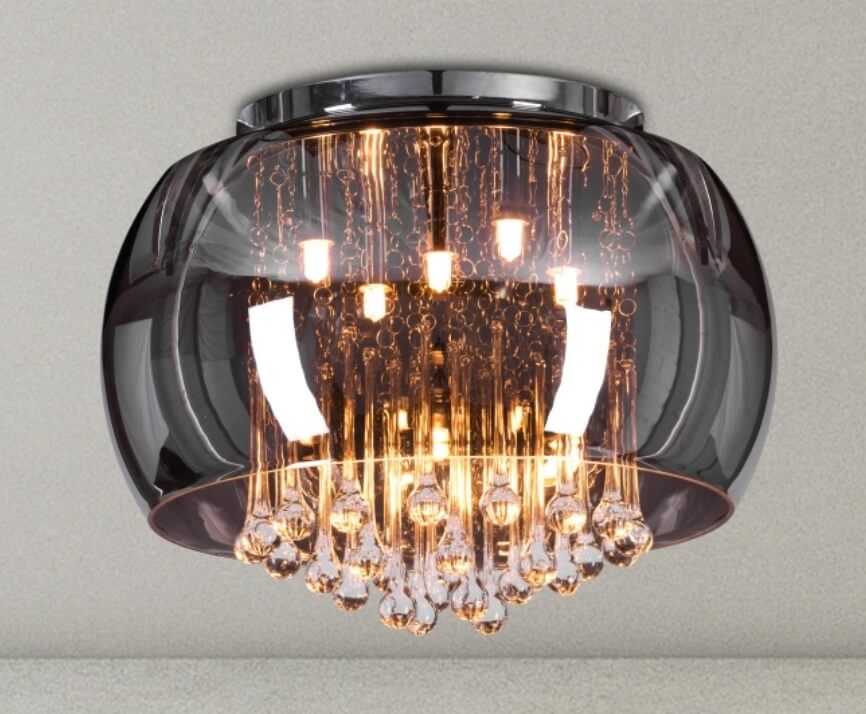 What is better than a chandelier for a kitchen or dining area? You can hang a chandelier above the island kitchen for a more elegant look. Chandeliers are sold in retail shops as well as online shopping apps. You can get modern and traditional designs for beautifying any kitchen island or dining table.
d. False Ceiling Lights for Bedroom and Kid's Room
A bedroom needs mild lighting. So, you must choose bedroom lights with less brightness such as:
Type 1: Gimbal Recessed Lighting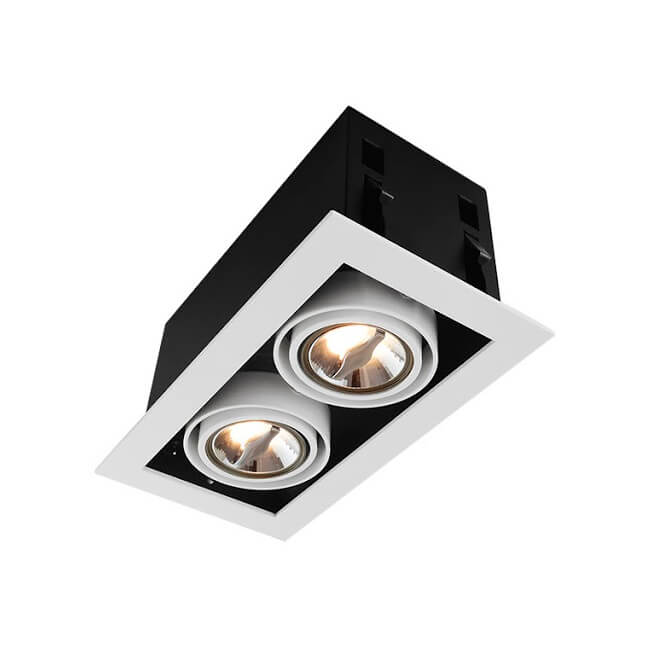 If you want to create a romantic atmosphere in your bedroom, you can install Gimbal recessed lights. They give a dramatic effect in the bedroom or kid's room. Apart from look, these lights make room design look more stunning with a natural touch. Furthermore, they are flexible, energy-efficient, and also used in smart lighting implementation.
Type 2: Semi-flush Mounted Lights
These ceiling fixtures are ideal for a kid's room. They can be fixed on the ceiling with a height of 10 feet. They are less expensive and give a good performance throughout the year. Normally, the cost of semi flush lights starts from INR 800 and above.
Type 3: Fabric Lights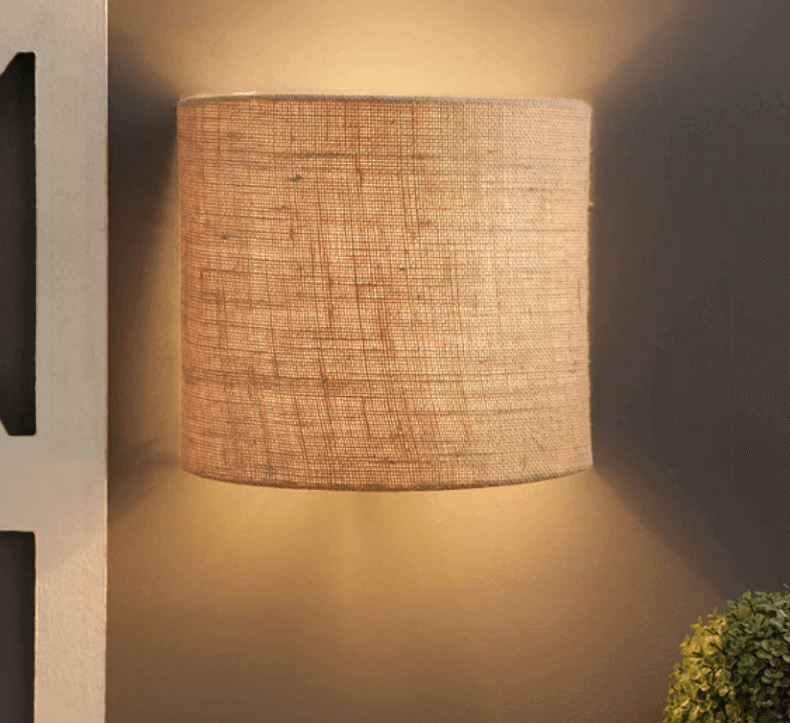 Many people pick fabric while buying false ceiling lights for the bedroom. Fabric is one of the most common materials for bedroom lights. the major benefit of using fabric light is that it creates a relaxing atmosphere. You can get long and undisturbed sleep at night by switching on fabric lights in your bedroom.
Important Tips to Keep in Mind before Buying False Ceiling Lights
There are some things to keep in mind before installation of false ceiling lights for home.
They are:
Tips 1: Dimmer Switches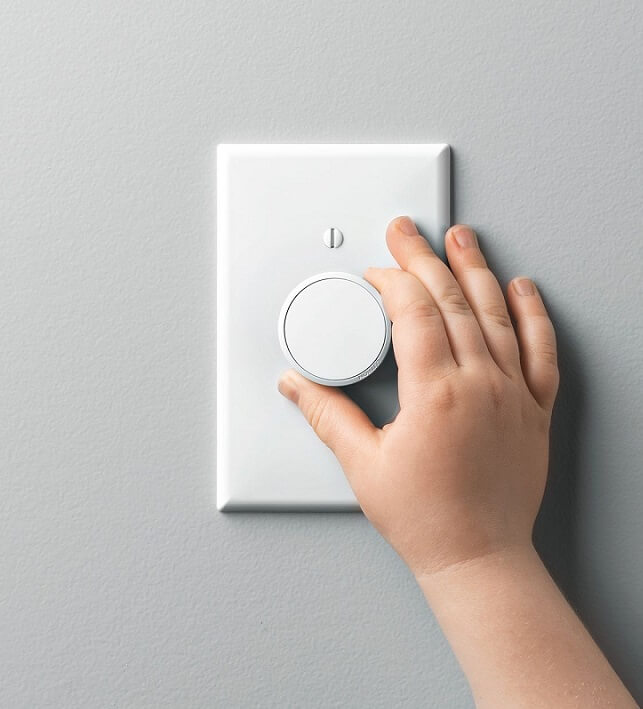 While installing a false ceiling light for home, you should get a dimmer switch. These switches help to adjust the level of brightness. Besides, they also save energy and work better than normal switches.
Tips 2: Light Bulbs
If you are finding good quality bulbs for false ceiling lights, you can pick CFL, plain bulbs, or halogen bulbs for false ceiling lights. These lights are reasonable and stay cool in any room. Furthermore, they create a blissful environment at home.
Conclusion
False ceiling lights add charm to any plain room. They can mix well with any interior design or architecture. Moreover, they work well for a long time and serve various purposes at home. Want to discuss with the right interior design professional, find at KreateCube.