Ranch homes are one of the hottest trends in housing in recent years, with a report by Trulia showing that its most lauded features are its affordability, open-plan style, and compatibility with the biophilic design trend.
The latter espouses that human health and wellbeing is enhanced when we are in communion with Nature. Authentic ranches are, by nature, ensconced in the midst of verdant landscapes where views are expansive and the eye is immediately captivated by an abundance of soothing green hues.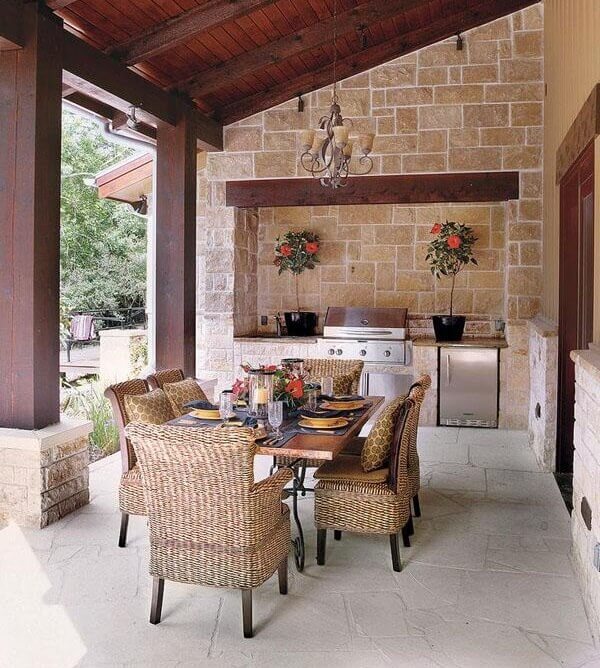 Whether you have bought land in the south or you simply wish to imbue your city home with ranch-style features, keep the following tips in mind.
An Abundance of Light
Ranch homes celebrate the ability of sunlight to lift the mood and naturally illuminate interiors. Indeed, the typical ranch has an open floor plan that enables sunlight to make its way to the farthest corners of a home.
Doing so also enables families to make significant energy savings, since not a single light bulb is needed throughout the day. To ensure your home is light-filled, consider knocking down walls and removing temporary space providers.
In terms of renovation, consider enlarging windows and replacing doors or walls with sliding glass doors or floor-to-ceiling glass walls.
Embracing the Great Outdoors
The biophilic design trend has influenced many design styles, especially that of ranch design. This trend not only involves bringing plants indoors but also eliminating the design between indoor and outdoor living.
This makes sense considering the fact that ranch buyers in Texas and other southern states search for acreage for sale that is surrounded by natural features. Think rolling hills, majestic mountain ranges, and serene lakes. If you live in such a natural paradise, make the most of it by paying attention to the design of outdoor spaces like terraces and patios.
[id=15272,14947,12351,11451,9463]
Fill your terrace with beautiful, colorful outdoor furniture, designer lighting, and an outdoor firepit. Make sure your grass and outdoor flooring is on point and consider features that make outdoor life more appealing.
A treehouse, stone path, fountain, pond, and natural swimming pool are just a few features that will relieve stress while also upping the aesthetic appeal of your outdoor spaces.
Natural Materials
Ranch homes are characterized by an abundance of natural materials in their interiors. Must-have features include rustic natural stone walls, wooden-beamed ceilings, and solid wood furniture pieces that add warmth and coziness to common spaces like the living room.
Contrast these traditional features with modern art pieces, accent rugs, and designer furniture for a more modern take on this trend. A fireplace is ideal for the winter so make it a starring feature of your living room.
Ranch-style homes have risen in popularity, with current homeowners appreciating the safety and calming effect of natural landscapes like never before. Whether you live in the country or the city, you can adopt a few features of ranch design to cozy up your home.
Ensure your spaces are filled with sunlight, invest in the beauty of your exterior spaces, and employ natural materials for your furniture, flooring, and walls to capture the essence of the biophilic design movement.