The walls are quite literally a blank space so it can be confusing to know how best to decorate them in a way that compliments the rest of the room.
Here are some guidelines to help you decide on a style that may appeal to you and to choose décor that inspires you.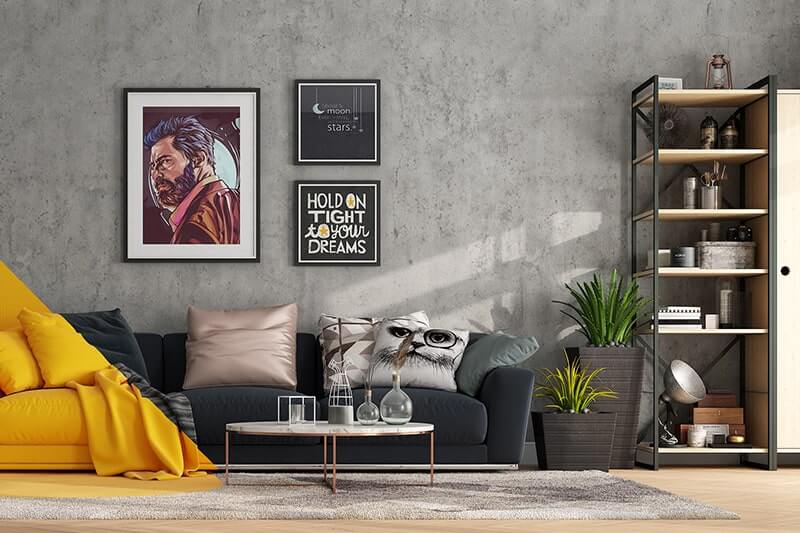 1. Don't Paint by Numbers
A common mistake is to hang frames, wall art, or photographs symmetrically, in a straight line, or use the same number of each on all the walls you are planning to decorate. Beauty thrives with variety and creativity so mix up the number of decorative items you are using on each wall and don't be afraid to experiment with colors, patterns, and textures.
2. Size Matters
When you are decorating walls (that are typically large spaces) you must meet them in scale wherever possible. Large life-size mirrors, canvases, large paintings, and other artwork all will complement the space a lot more than small art pieces. Depending on your taste and preferences, large framed posters and photographs also have the same effect in scale.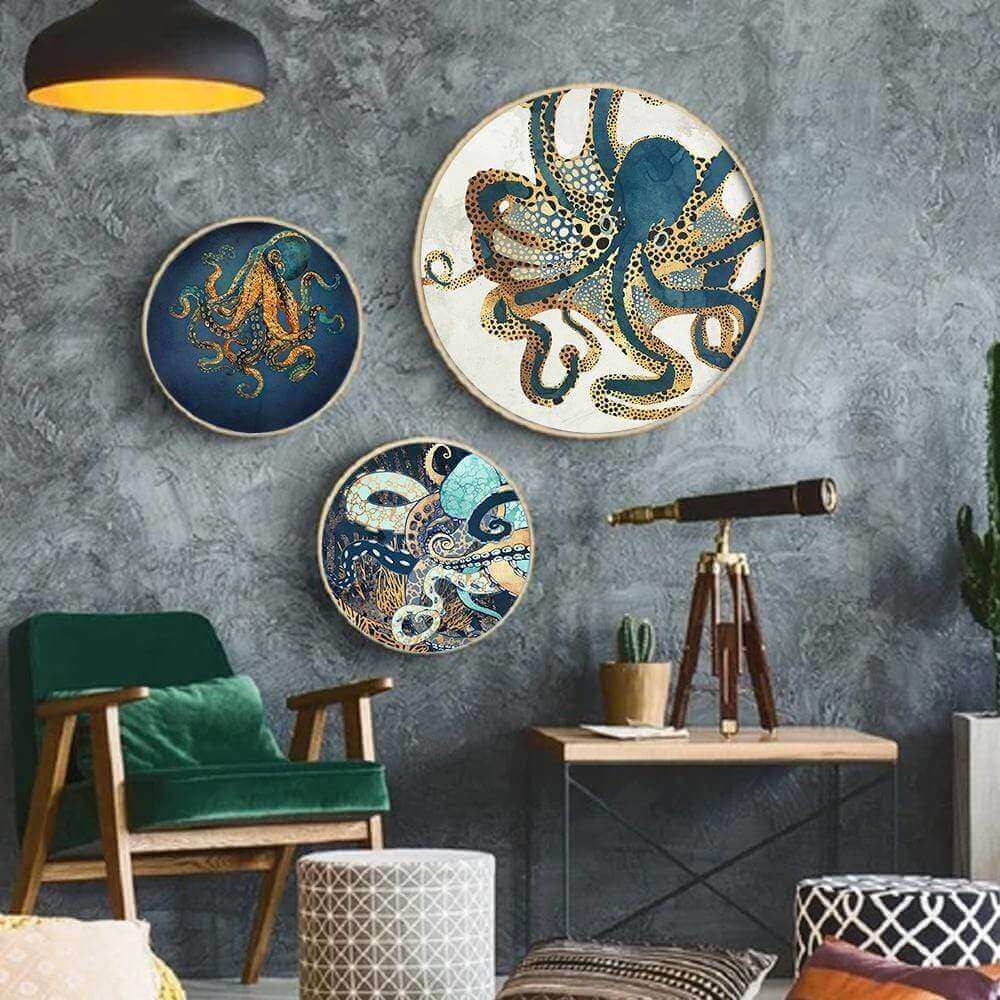 3. Mix and Match
While there is no need for having wall décor that is all the same color or pattern (unless you are doing a themed room) you may find sticking to roughly the same color family is a pleasing look for any room. If you've opted for a neutral palette, for example, sticking to beige, brown, light blue, white, cream, and so forth will look the best and the same goes if you've chosen black and white or very bright colors.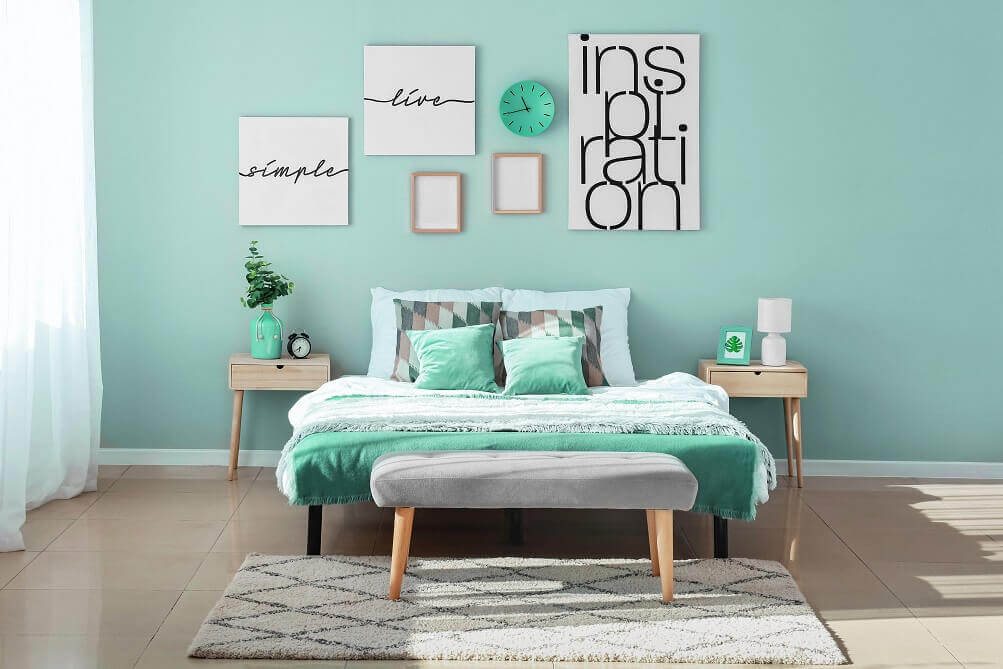 Wherever possible match the furniture and lamps to the wall décor so that there is a flow design-wise and no item is clashing with its surroundings. It goes without saying, however, that you should still include items that are dear to you regardless of whether they match such as pet portraits of your furry loved ones.
4. Mirrors Within Moderation
Unless you're making up a film set, mirrors should be used in moderation in any room. Mirrors add to the illusion of more space or a room appearing longer than it is, but if they are placed in excess they can also take away from the ambiance. Place mirrors where they make sense, such as at the entrance of the home, in small and narrow hallways or rooms, or put larger floor-length mirrors in bedrooms for cosmetic purposes. The use of mirrors should be as a statement piece so avoid overusing them.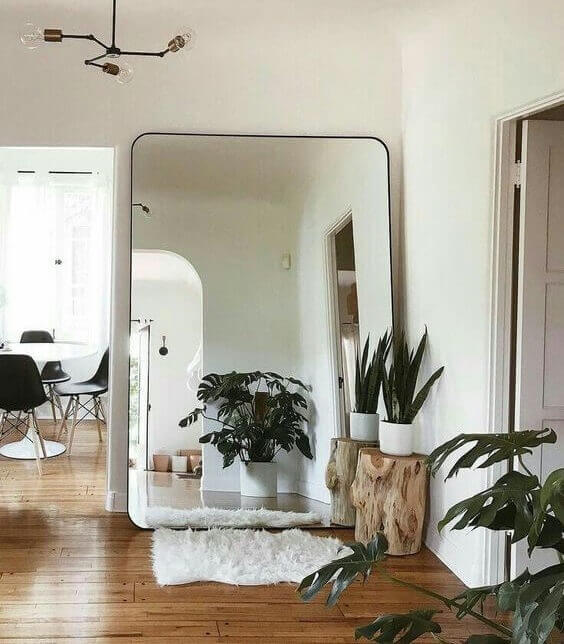 5. A Picture Is a Thousand Words
While a picture may be worth a thousand words, use framed inspirational quotes few and far between. A couple of wall décor pieces with quotes look great and add purpose and positive energy, but a wall filled with them can have the opposite effect so choose wisely the number of framed and hanging quotes.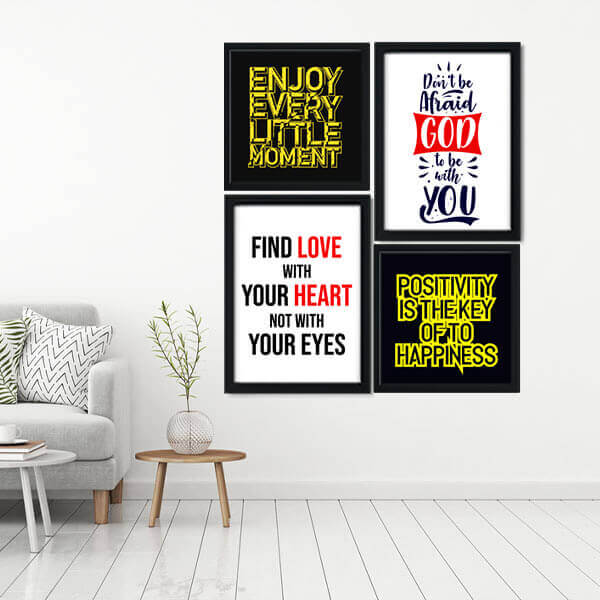 6. Light It Up
Undoubtedly the light fixtures in any room are one of the major wall décor elements. The interior lighting design affects both ambiance and aesthetics. If you've gone for a rustic style or a vintage touch, choose light fixtures accordingly. You can also mix up the fixtures you choose such as having a hanging lamp, a chandelier, or a statement fixture. The bulbs you use are also important so choose warm, pleasant lighting, as opposed to stark white clinical lighting.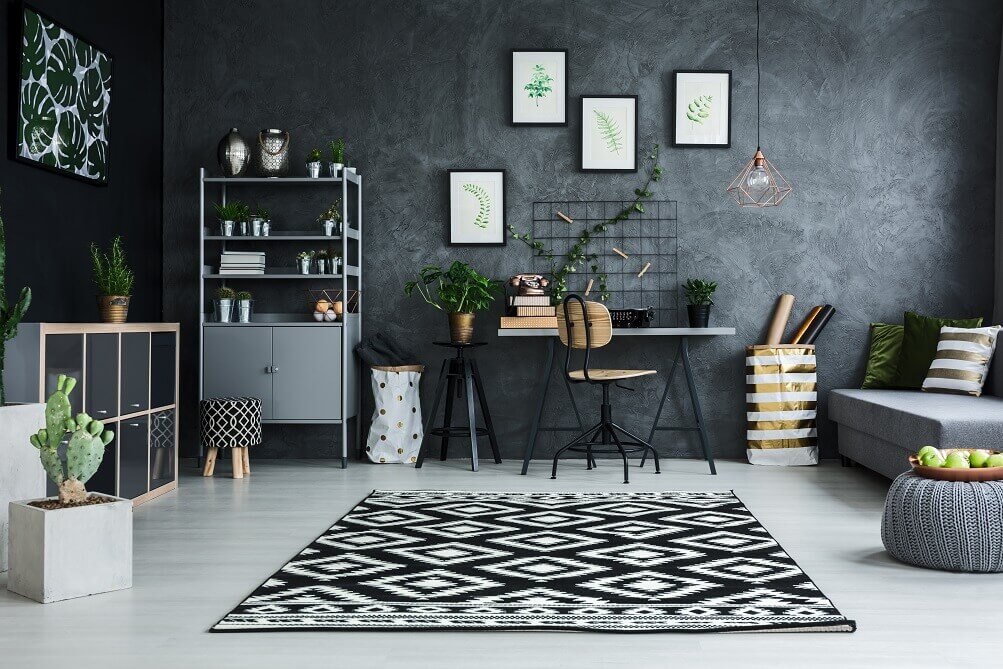 7. 3D Style Art
Do you know how in hunting lodges there are deer heads mounted on the wall or other animals on which taxidermy has been practiced? Mounting a 3D art piece even if it is not a stuffed animal can have a tremendous effect when it comes to wall décor and may eliminate the need for other elements around it. While the key is not to strive for immaculateness, having this type of art hung up that looks the same from a number of directions is very impactful.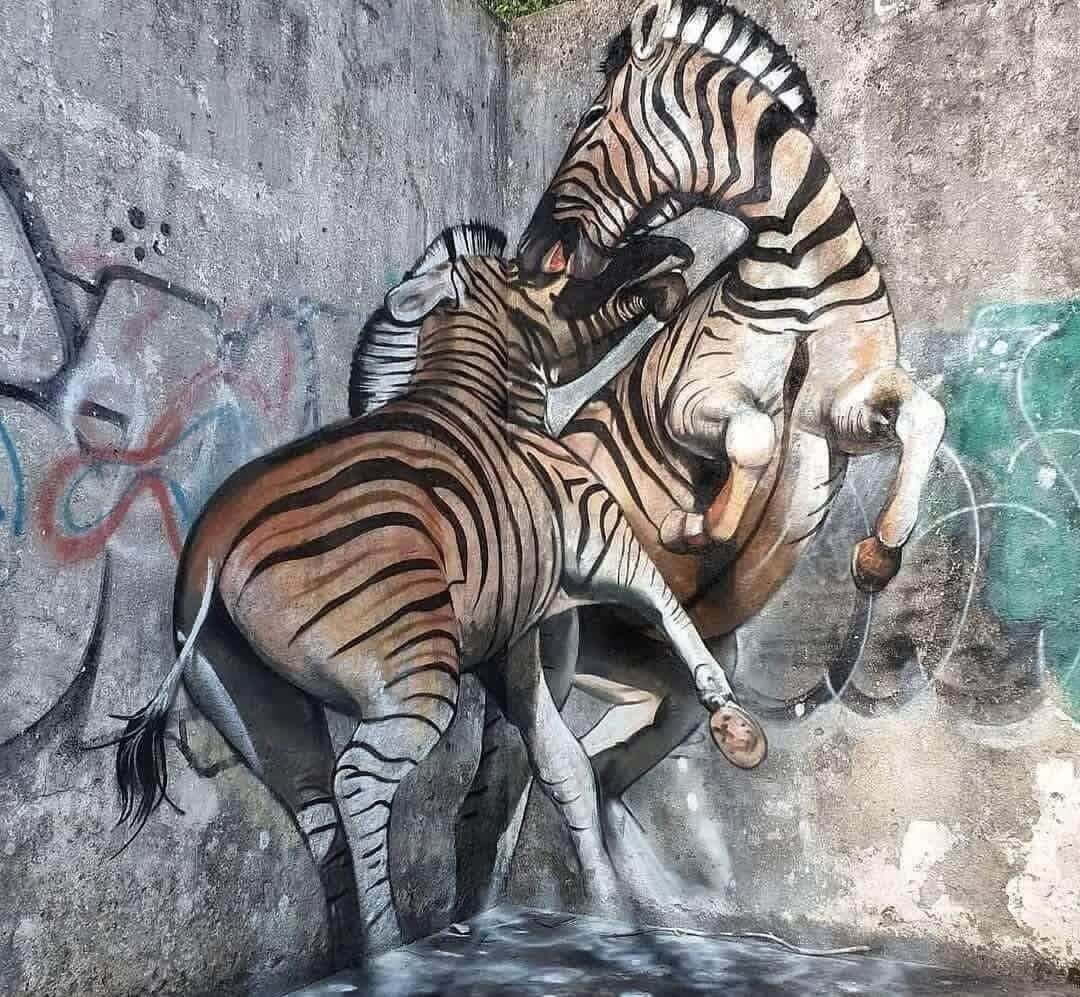 8. Smaller Pieces Around the Larger Ones
When you are sketching out or laying the blueprint for the decorative elements of any wall in your home, a useful tip is to place the smaller items (such as frames and other wall hangings) around the larger ones. Always make a larger decorative item the focal point of the wall so that the onlooker's eye is immediately drawn to it. The smaller frames, etc., can be designed around one or two statement pieces, depending on the wall for maximum aesthetic value.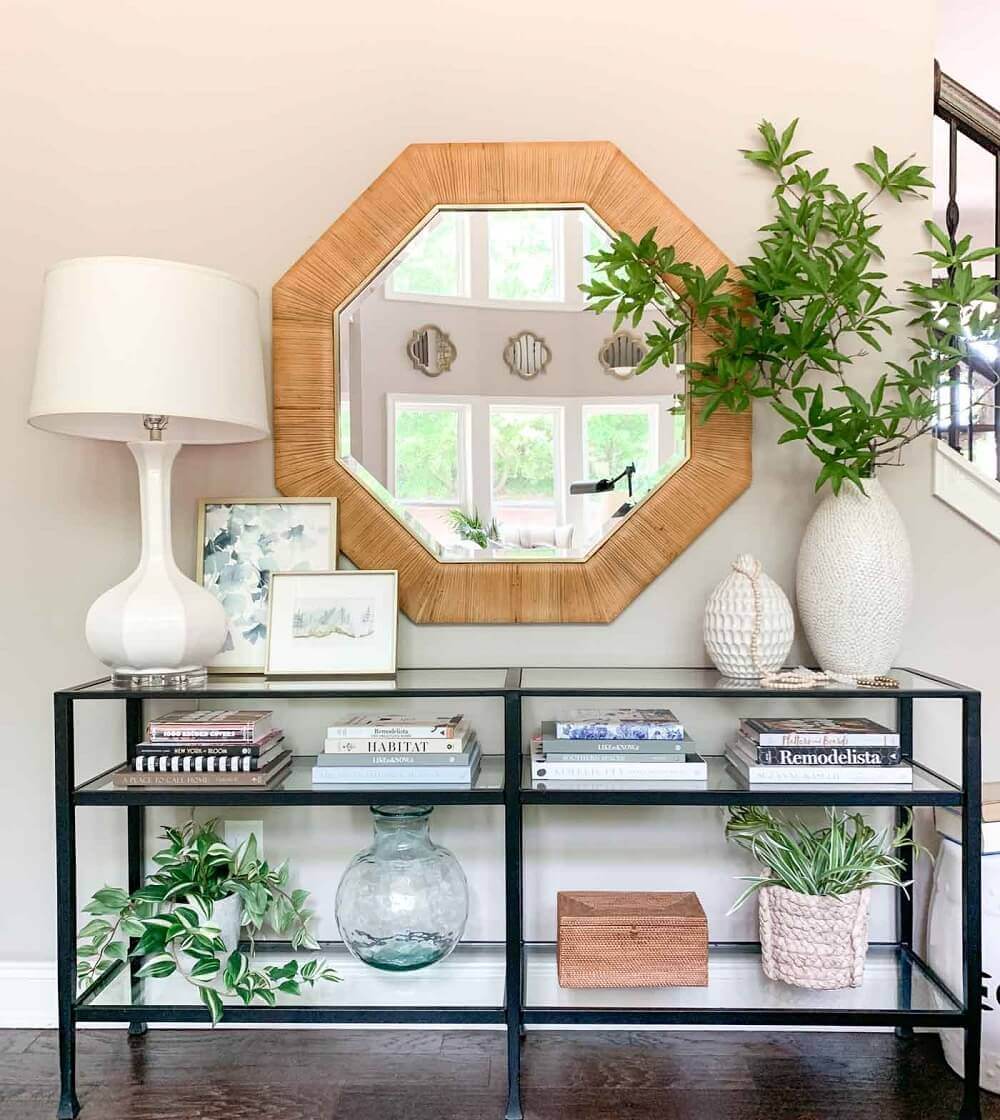 9. Use Fabric on Walls
Hanging tapestries, embroidered artwork, or other fabric pieces add a great deal of personality to any wall. Don't shy away from using fabric as a decorative hanging especially if there is a cultural twist to it or you have procured a piece of fabric on your travels as a souvenir. Furthermore, there are tons of DIY project ideas online you can follow or watch tutorials, such as fabric painting and stamping so you can always showcase your own artwork and creativity as wall décor.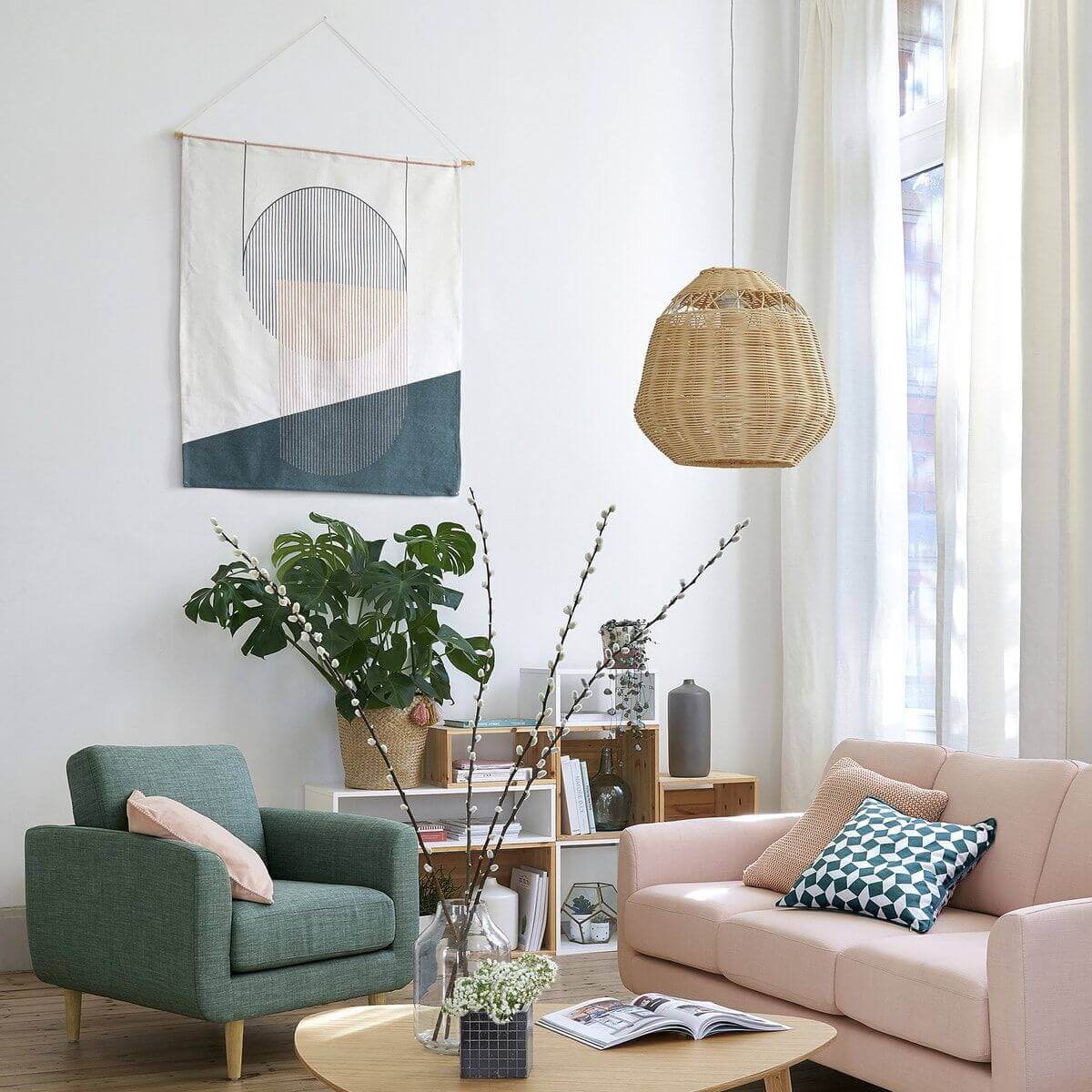 10. Wallpaper Speaks Volumes
Wallpaper is one of the best ways to personalize any wall. You can choose wallpapers in terms of colors, patterns, motifs, themes, it's up to you. Many people use wallpapers because they are fans of a certain era or style such as the renaissance and that guides their design choices. Contrary to popular opinion, you don't need to wallpaper all of your walls, you can choose to only have it applied to alternate walls or have one statement wall per room. Designer wallpaper does cost quite a bit more than the regular kind so bear that in mind.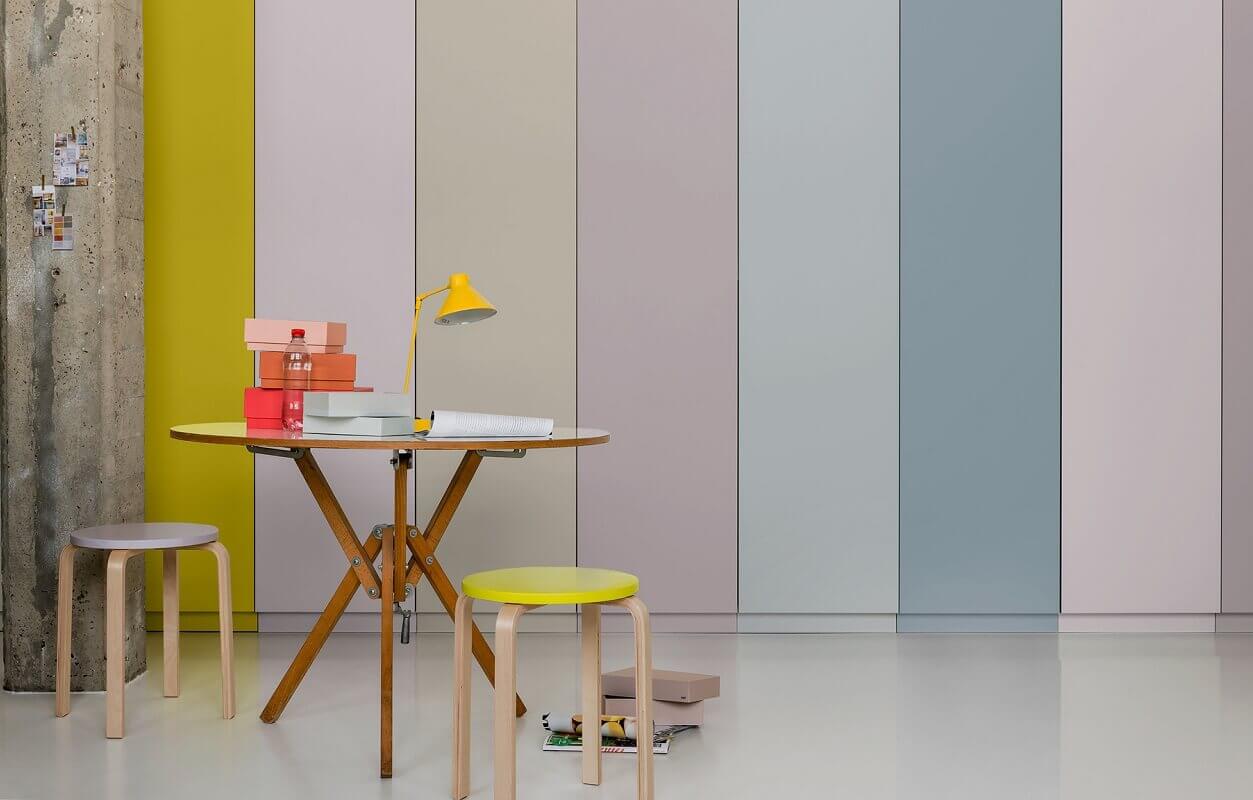 When choosing a wallpaper, a helpful tip is to pick brighter colors and more visible patterns as the additional cost is not worth it if you pick a pale color that looks like wall paint anyway. Paradoxically, if you have a lot of color in the room in terms of furniture and art pieces, you can choose to have a more neutral wallpaper with muted colors like beige, gray, or olive.
[id=14306,6495,6385,6362,188,186]