The '90s were a total golden age of economic boom across the globe. There were new technologies and a surge of optimism as well as the excitement of a new millennium.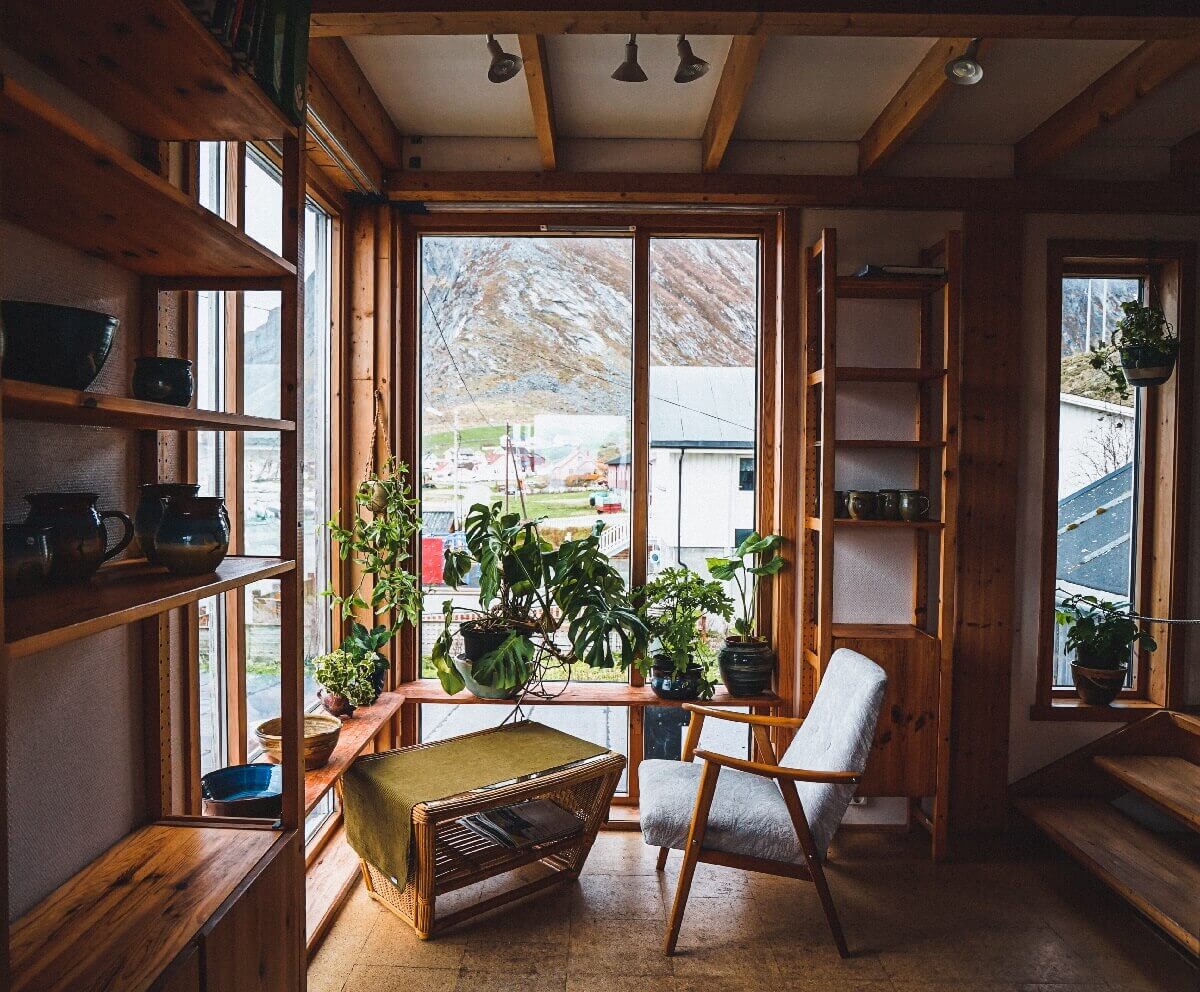 Famous designer - Na Li of design consultancy Holloway Li says that in 2023 people are unquestionably craving this energy and it's natural that we're all about celebrating the nostalgic decor of the decade.
Mimi Shodeinde of Miminat Designs agrees: "It makes a lot of sense. After recent chaos, there's no wonder we are continually drawn back to eras that evoke feelings of safety, peace and optimism."
Going Natural: Earthy Tones and Organic Materials
Here's what Mimi thinks we should learn from '90s interiors: return to organic materials like travertine or oak for warmth and comfort in our homes. Don't be afraid to explore shapes and textures - they'll add depth as well as personality where we need it most.
It does take some bravery and it might mean you'll have to step out of your comfort zone, but if this is something you're drawn to - so why not give it a shot?
What Materials and Colors Should You Go for?
Designers suggest using strong woods like burl or shou sugi ban as well as outlandish porous stones such as travertine or volcanic rock. In case you didn't know (I had to google it too), in the late '90s there was this big revival in mid-century architecture with earth-inspired tones–think Tom Ford's A Single Man vibes.
Top designers are really into using real natural materials whenever possible because they believe they give off positive energy that enhances our spaces. Some people might be worried about staining stones like travertine or limestone but professionals say there are new technologies making these materials more user-friendly! Plus, things look even better when they show some patina & age (wouldn't you agree?).
And when it comes to color, just think back how natural and bright colors complement neutral tones so well - that's the look you're trying to re-create. Think light blue with calming beige or deep purple with natural soft green. In other words - lively - but calming.
Braving Bold Colors and 90's Prints
Believe it or not, mauve is an ideal 90s-inspired color for your living space. This dusty purple hue adds a touch of sophistication without being very overwhelming. Consider peppering various shades of this nuanced tone throughout your space for an authentic 90s appearance -- utilizing textiles and accessories in muted pink and purple shades will further enhance this 90s look.
And when you think about it, pairing mauve with a paint color like taupe adds a subtle warmth and prevents a clash of colors. These hues work exceptionally well for main living areas; their dynamic nature maintains visual interest without creating an obdurate environment. As the saying goes, "a picture is worth a thousand words," so hanging a pop culture print in the center of your space can create a light-hearted focal point, serving as a conversation starter and ensuring verisimilitude to the era.
Embracing '90s Nostalgia with Vintage Furniture
Did you know that designers such as Philippe Starck, Achille Castiglioni, Werner Aisslinger and Ron Arad as well as the Campana brothers were the big shots when it came to shaping the style of the era?
When you think about it, pieces like Marc Newson's Gluon lounger for Moroso and Frank Gehry's Power Play chair for Knoll International have become quite valuable, fetching lofty amounts on online selling platforms and in auction houses. What's often not talked about in this vintage furniture arena are the items that continue to be produced today.
For example, Studio Aisslinger's Endless Shelf for Porro, designed in 1994 - can still be found for sale online - as well as an exhibition piece in Munich Museum's Die Neue Sammlung. Many still wonder just how on earth this square-shaped shelf - featuring a cool aluminium structure and colourful, transparent plastic or MDF wall panels that can be extended as required, managed to achieve a never ending success.
As the saying goes, "there's no accounting for taste," and some were surprised when another true classic emerged in the form of the Panton Chair from Vitra. This gem was designed at the end of the '50s, but only achieved commercial success about four decades later in the '90s - all thanks to innovation in shatterproof polyurethane foam and new injection moulding processes.
However, as wonderful as this detail is, there are still some challenges to face when preserving and acquiring such pieces. What was a total surprise, and what augurs well for aficionados, is the growing market for '90s vintage furniture, driven in part by a sense of nostalgia for the relatively recent past.
[id=16184,15478,11259,2775]
Henceforth, collectors and enthusiasts should prioritize finding and sharing lesser-known gems of '90s design. Many would agree that the importance of recognizing and appreciating quality design from this period cannot be understated. So, whether it's piddling along at a slow pace or chuntering away at top speed - one thing is for sure - the '90s vintage furniture market will, no doubt, remain alive and continue to captivate (as well as flabbergast in some cases) fans for years and years to come.
Make Your Space Feel Totally Rad with These Tips
1. Mix up your materials: Combine different natural materials like wood, stone, leather, and metal to add depth to your space. Remember that a little wear looks super cool.
2. Embrace earthy tones: Warm up your room with colors inspired by nature like browns, greens, beige and off-whites.
3. Play with proportions: Don't be afraid to experiment with oversized furniture or bold artwork - which you can use stylish frames for - to make an even bolder statement and show off your personal style.
So, there you have it. If you're feeling the '90s nostalgia too (and who isn't?), bring some of that awesomeness into your home decor in 2023. All it takes is a little research and of course it's very important to know what you want. But - at the same time - don't be afraid to experiment and add your own stylish spin on things. So go for it, bring the 90s into the future.