Everyday tasks can be overwhelming, especially when juggling multiple jobs or performing numerous household and personal errands alongside your day job. Managing all of life's demands can get exhausting. That's why having a sanctuary where you can relax is essential.
What's better than coming home to a cozy living space after a long day? When stressed, you don't want to be welcomed by a cluttered and uninviting house. Instead, you should be able to unwind, spend time with your loved ones, and perform daily chores with ease. Therefore, investing time in planning and designing your home is crucial.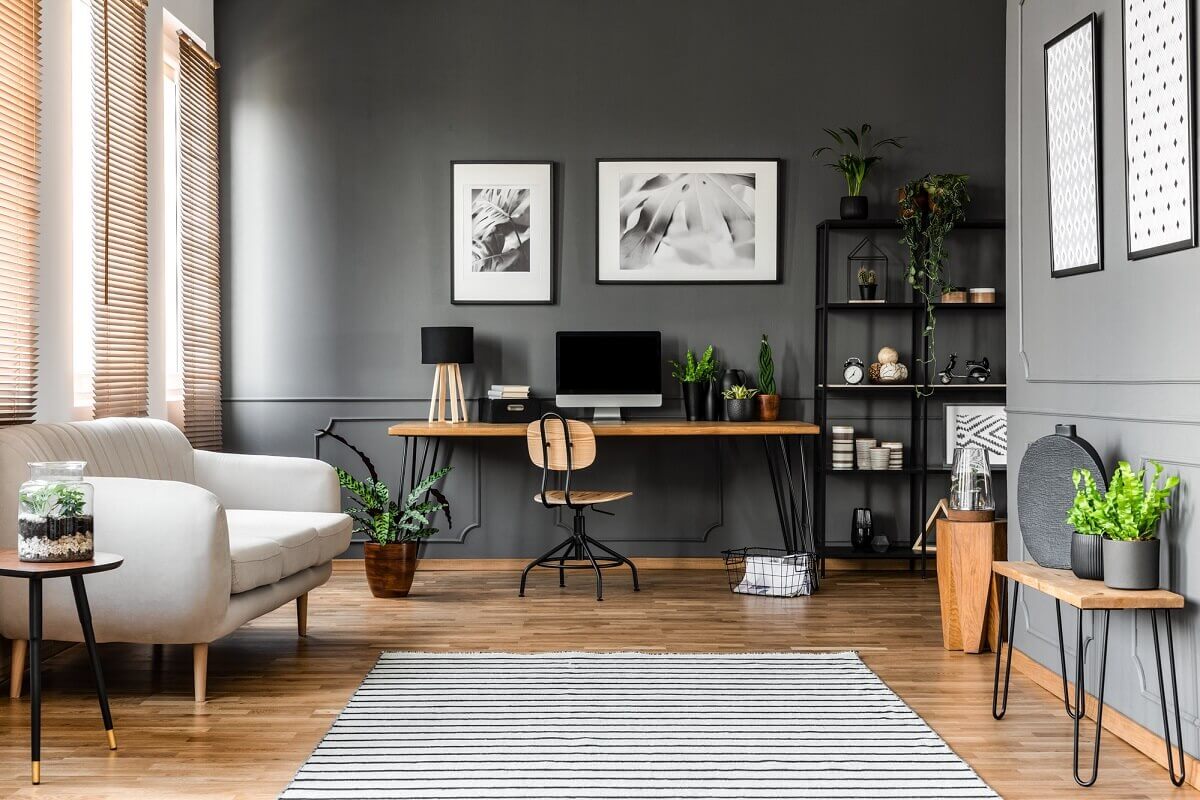 Consider these nine tips to create a functional living space for you and your family.
Plan Based on Your Lifestyle
Every design project should start with proper planning to ensure functionality and aesthetics. Think about your lifestyle when designing your layout. Determine the spaces you need to make each room functional and purposeful. Also, plan for future requirements to save time and money on renovations.
Consider setting up a play area or a study nook for kids if you have kids. Design a living room for small spaces where kids can play and move around freely. You can also set up a table in their bedrooms for homework and other school projects.
With the rise of remote working, a dedicated workspace is essential. If you're short on space, designate a corner in your house for this purpose.
Create Multi-Functional Spaces
An open-space layout is ideal for small homes. This arrangement maximizes available spaces and creates the illusion of a larger area. It's also perfect for watching your kids while doing other chores, as no walls block your view.
With an open setup, it's easier to create multi-functional spaces. For instance, you can add a dining area to your kitchen, eliminating the need for a separate room. You'll find various kitchen renovation design tips online to optimize your kitchen space.
[id=459,442,177]
Your living room can double as your kids' reading nook or play area. Use carpets and furniture to divide these spaces for a cohesive look. Loft styles are gaining popularity, allowing you to set up a workspace below your bunk bed and maximize bedroom space.
Utilize Empty Spaces
You may find empty spaces at home that can be useful, such as the small space under your staircase. You can turn this into a storage room for cleaning materials, shoes, or other seasonal items. This space is also perfect as a reading nook or a small workspace.
Similarly, consider the corners of rooms or the tops of cabinets as potential areas to display decorative items or houseplants, adding visual interest and warmth to your home. Furthermore, alcoves or recessed walls can become charming and functional built-in shelves for books, collectibles, or other cherished items, maximizing space and enhancing your interior design.
Use Double-Purpose Furniture
When designing a practical home, maximizing functionality is key. Opt for pieces that serve dual purposes. For example, an expandable table can accommodate more guests for gatherings and be reduced in size when unnecessary.
A trunk can function as a coffee table, and ottomans can double as storage boxes. Consider a sofa bed for easier daytime movement in your bedroom.
[id=16534,15966,13700,12544,9929]
Plan Your Lighting Wisely
Lighting is vital for establishing mood, boosting productivity, and saving electricity. Make the most of natural light to avoid using artificial light during the daytime. Use sheer curtains or blinds to allow sunlight to pass through your windows.
For homes with smaller windows, strategically place light fixtures, especially in areas requiring more illumination, like workspaces and kitchens.
Let Go of Items That Serve No Purpose
Decluttering can be tedious, but it's rewarding once completed. Make room for useful items by removing unused furniture and belongings. This process frees up space around the house and creates a more calming environment. Clutter can be an eyesore, causing irritability and hindering productivity.
Consider items you no longer use when decluttering, such as your child's old toys. If you're struggling to decide what to keep, consider how you'll feel if you let them go. If you can live without them, throwing or selling them is okay.
Take Advantage of Vertical Spaces
Interior designers highly recommend using vertical spaces for small homes. Hanging shelves, stacking products, and using hooks can provide storage without occupying much floor space.
You can find modular storage products customized to fit your intended area. Bunk beds can help save space if your kids share a room. Vertical planters are also gaining popularity, allowing you to have plants outside your house even if you don't have a large backyard.
Organize Your Stuff
Ample storage areas are essential for all homes. These spaces contribute to a less cluttered and more spacious appearance. Suppose you don't have extra room to store your belongings; consider other options such as shelves, boxes, baskets, or bins. These items can also serve different purposes, such as ottomans, coffee tables, or decor for your home.
For instance, use drawer organizers to keep smaller items tidy, hang pots and pans on a wall-mounted rack in the kitchen, or install a pegboard for versatile storage in a home office or garage. Label storage containers and designate specific areas for various item categories to maintain order and easily locate your belongings when needed.
Create a Garden
Adding greenery to your home makes your space more relaxing. Besides, plants can produce oxygen, providing fresher air at home. You can also grow vegetables and fruits in your garden, saving money on groceries and ensuring fresh, organic food for your family.
If you don't have a large backyard, create an indoor herb garden by your kitchen window. You can grow basil, oregano, mint, or rosemary for cooking. This addition serves a practical purpose and becomes a productive hobby.
Final Thoughts
In conclusion, transforming your living space into a practical and inviting sanctuary is achievable, no matter the size constraints. Embrace a creative approach to planning and designing to optimize every inch while maintaining a harmonious balance between functionality and aesthetics. Seek out versatile furniture and decor that complement your style. Ultimately, the key to creating a truly exceptional living environment is crafting a space that reflects your lifestyle and taste, providing you with a haven to unwind, connect with loved ones, and recharge after facing life's daily challenges.