The living room is the place where happiness spreads through evening talks, night dinner and late night movies.
It is the room where we sit together with our family members and cherish old memories. The living room is the place where we cheer up for our favorite sports team.
When you're inviting guests into your home, even the choice of a doormat can make a noticeable impact. Coir doormats, made from natural fibres, do more than just keep dirt and debris at bay—they also introduce a hint of rustic charm to your entryway. With their durability and eco-friendly qualities, they stand out as a superb option that marries both style and practicality seamlessly.
There are many types of living room themes you can select for your homes this New Year.
[id=16518,15439,12201,11603,2797]
Most Popular Types of Living Room Themes, are:
Contemporary
Most of the people today prefer going for the Contemporary style of living room theme. It includes the modern touch in your living room by way of various colors.
Contemporary living rooms have luxurious articles such as royal vases, artworks and beautiful lamps with stylish furnitures.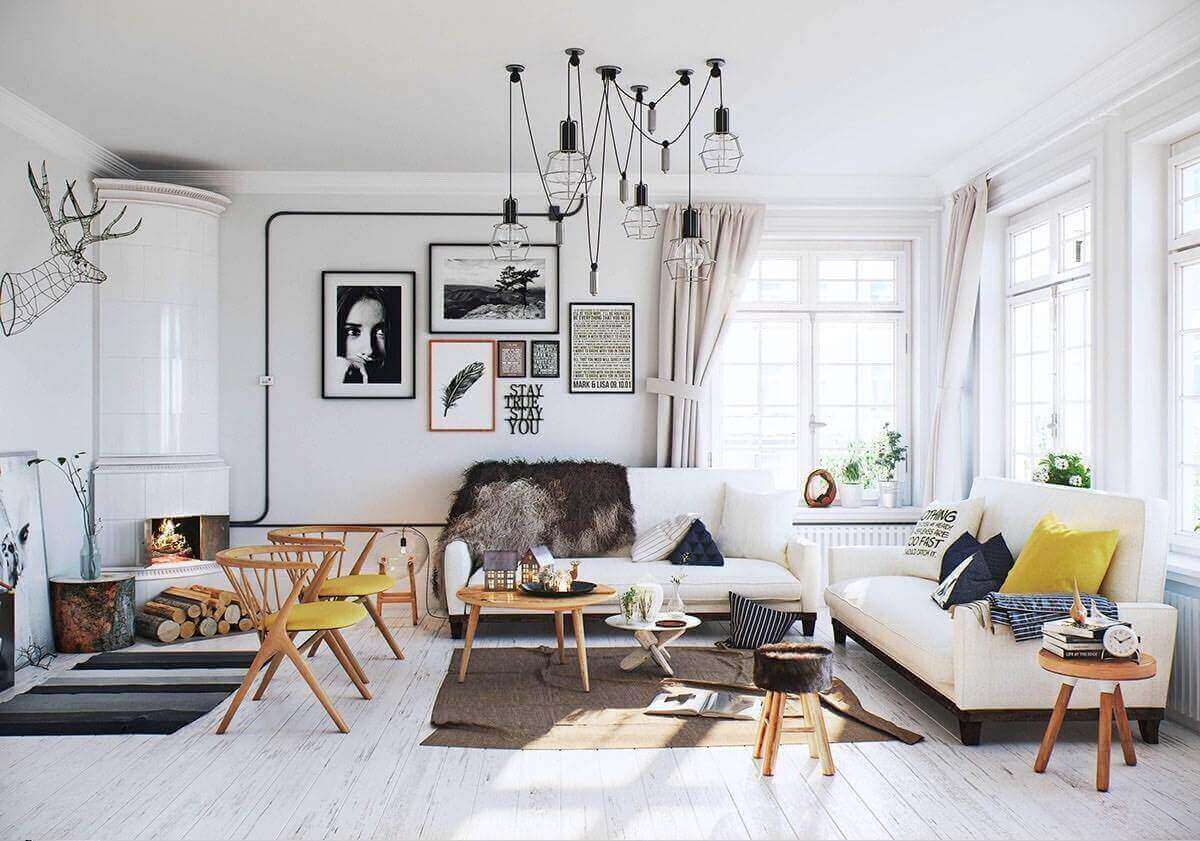 Asian
Fancy lamps, orchids, low-level furniture, and floral motifs are some of the characteristics of Asian living room theme.
It includes vast use of colors such as gold and bronze for making the room more artistic.
Asian is one of the most unique types of living room styles if you want to add some Indian and Chinese art to the home.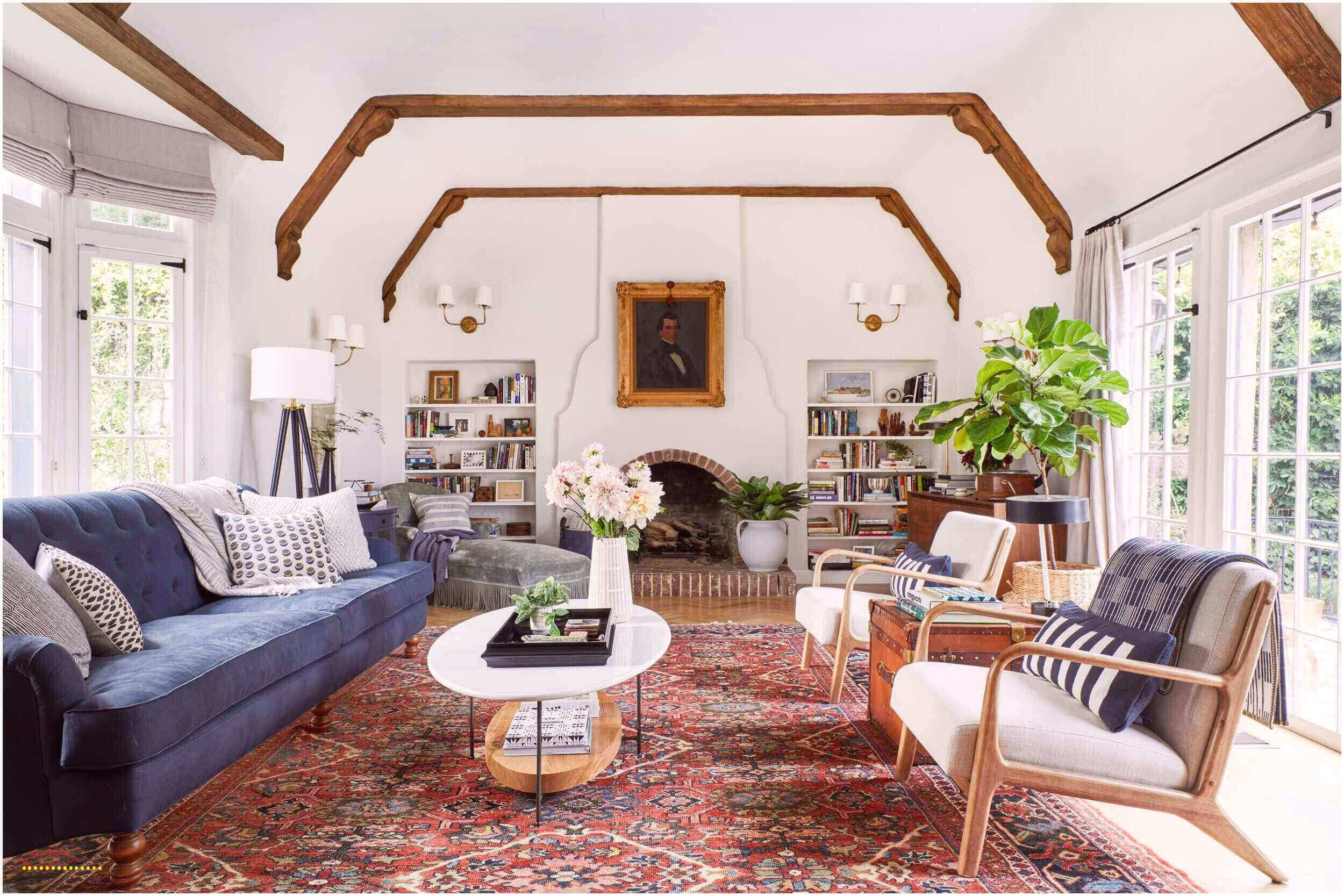 Industrial
The industrial style will make your living room look more natural.
You can make a wooden cabin or metal screen railing in your living room. You can add some pipeline ideas in the room which look unique and decorative.
It is best to choose an earthy color for the room.
There are many restoration companies that can also take older buildings and remodel them, while still keeping their original feel.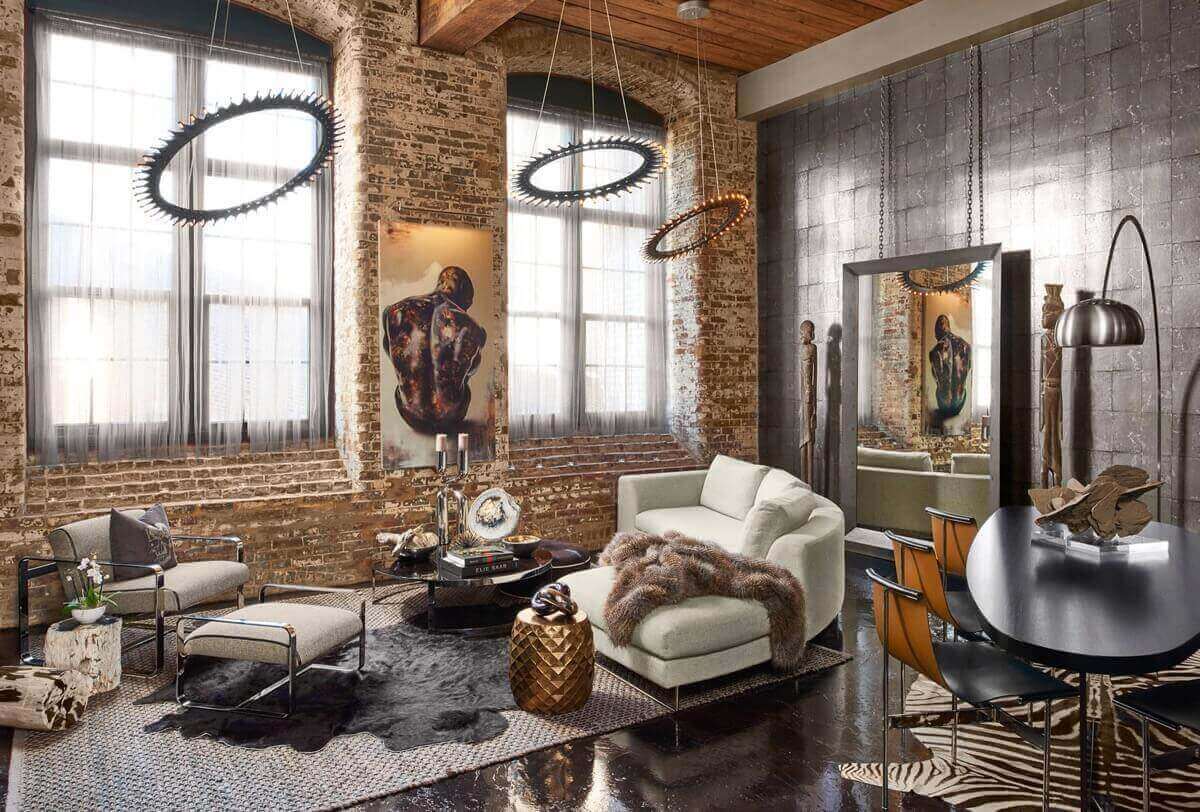 Rustic
You can give your home a natural look by applying a rustic living room theme.
You can go for animal wallpaper designs and jungle look by putting some plants. Choose dark and brown colors for the whole room for a more exotic look.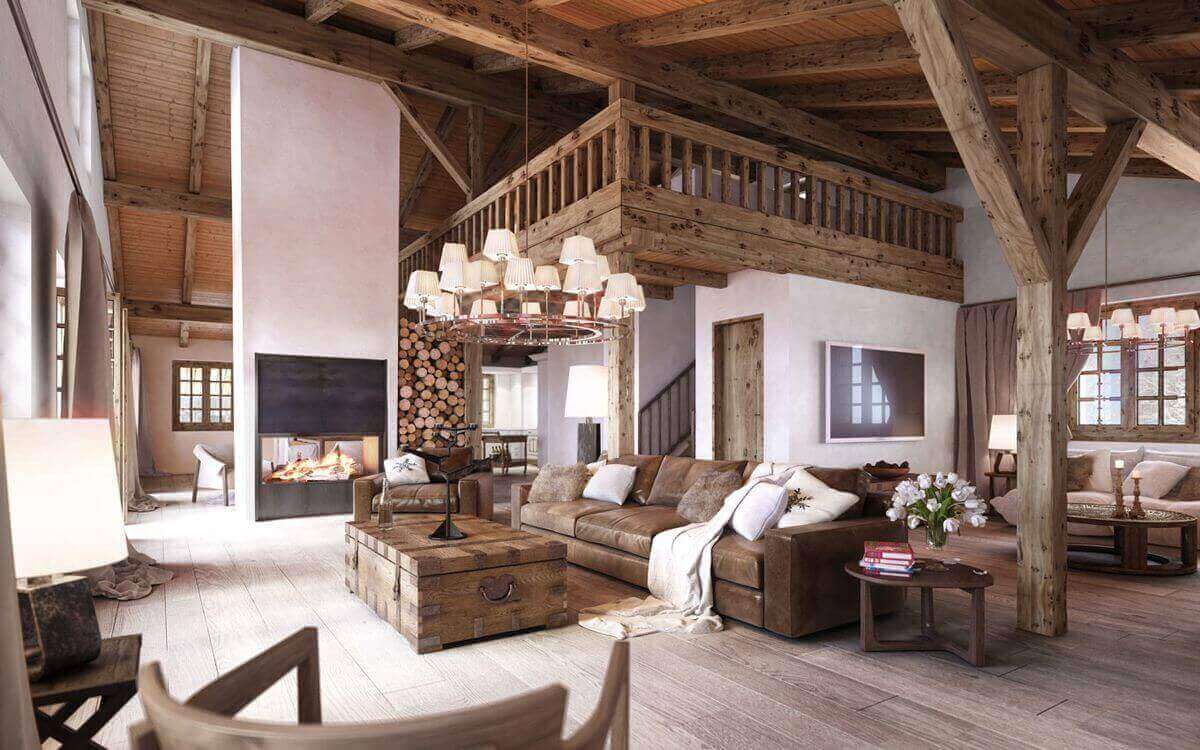 Scandinavian
The next on the list is Scandinavian living room theme. It has antique style furniture and fixtures and artistic interiors. It is one of the most beautiful types of living room ideas for homes.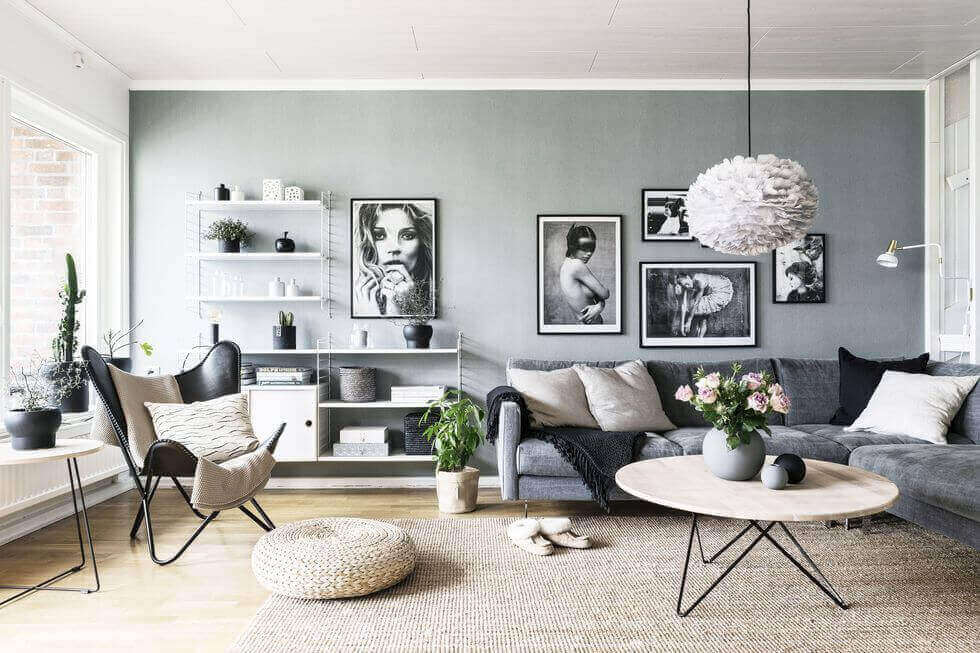 Mediterranean
The next one on the list is Mediterranean style. It gives a beach like look to your living room with rustic colored wallpapers and tiled floors.
It is one of the most popular types of living room styles with a touch of nature and pine wood furniture.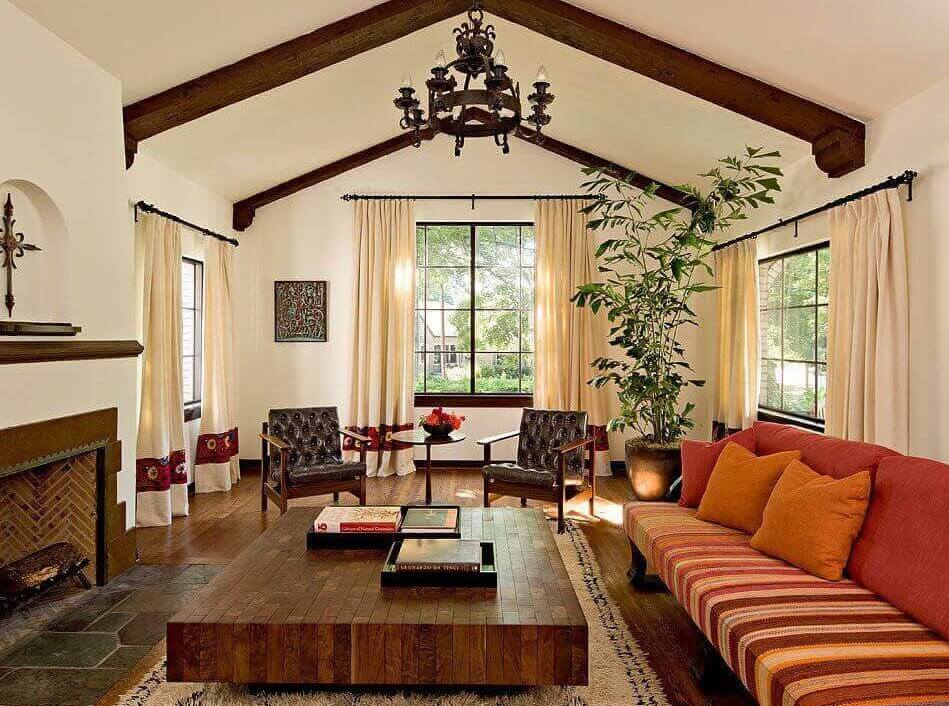 Eccentric
Eccentric style includes the patterned designs on the floorings and walls.
It further includes the use of bright colors such as orange, blue, red and brown. The eccentrically styled living room has beautiful shaped furniture and fixtures.
It looks decent and elegant as well.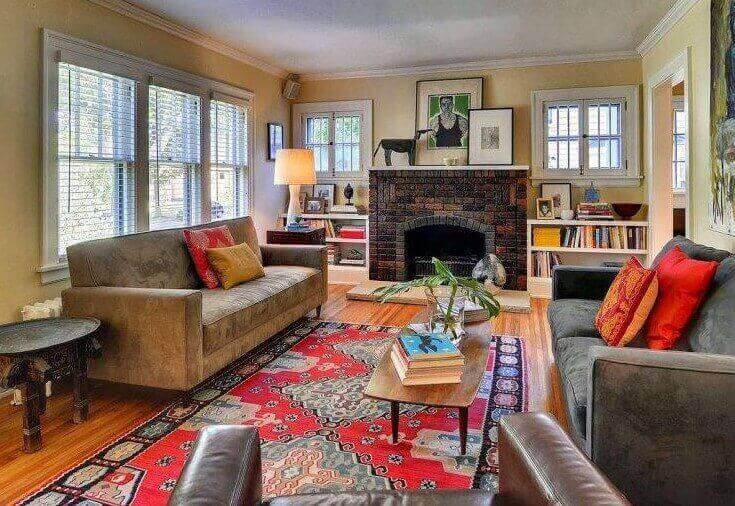 Chalet
The chalet is one of the best types of living room styles for the homes which are situated in colder regions. This room style includes wooden frames, animal head mounts, fashionable lamps, and fireplace.
Such living rooms generally have darker shades and bricks all around the rooms.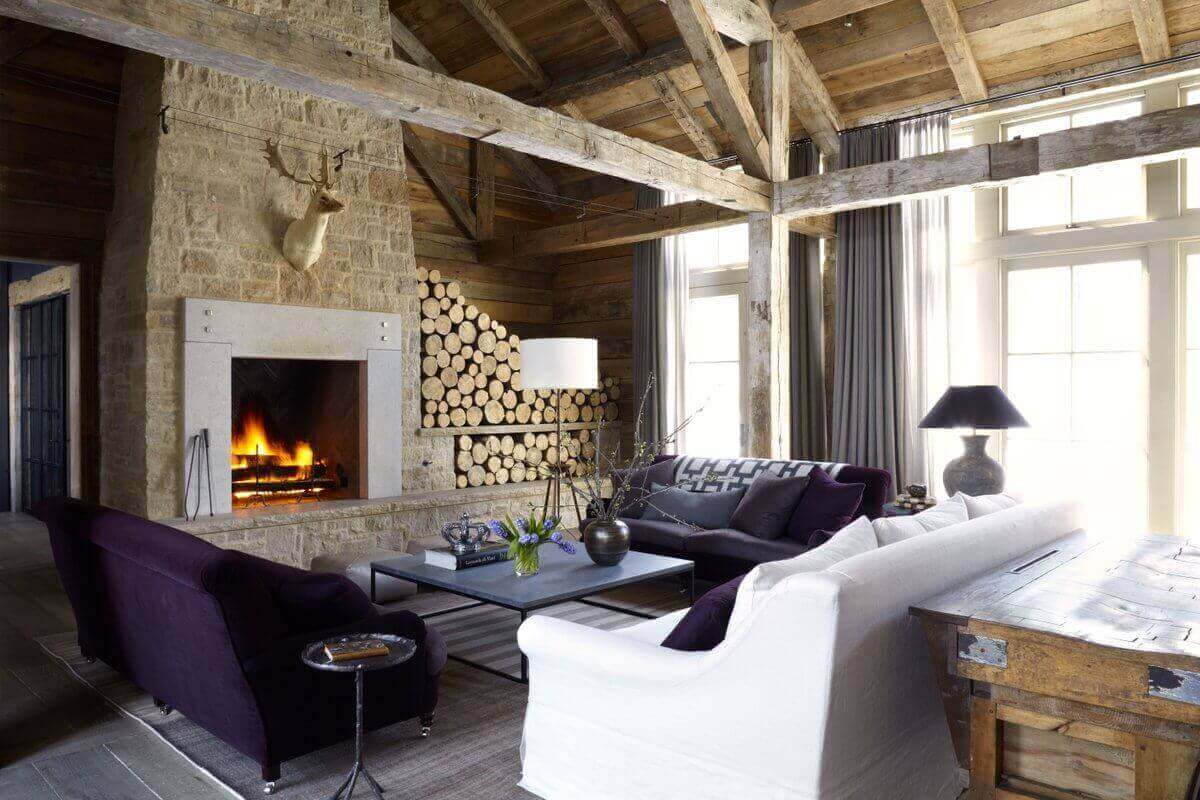 Country
As the name suggests, the country theme is gaining more popularity in modern homes today.
Country style living room theme depicts the vintage design of rooms with simple walls having strips or lines. The colors of the walls are generally cream or white.
There are ordinary shelves in the country living room theme.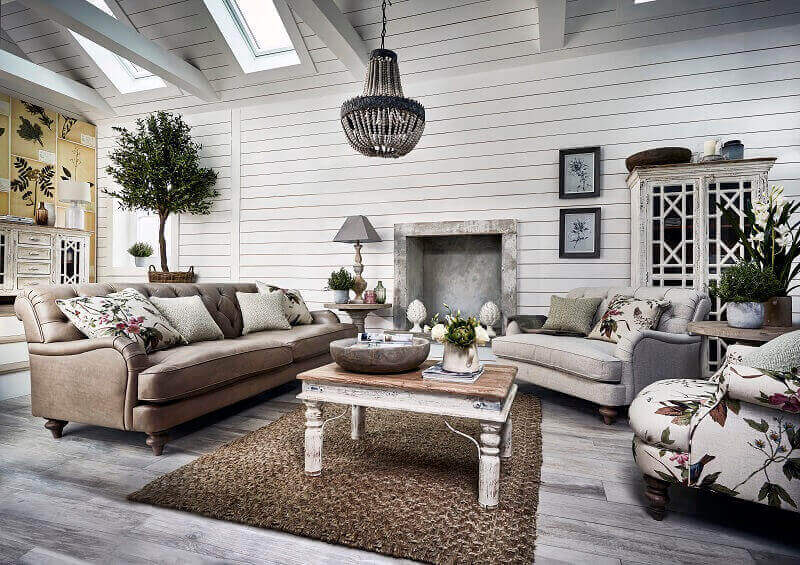 Modern
This style involves a modernized design of furniture, showcases, and windows.
It includes the wallpapers having patterned designs and beautiful artworks.
Modern style living room has an outlook similar to that of a hotel room. You can choose light colors for modern design living rooms such as brown, cream or grey.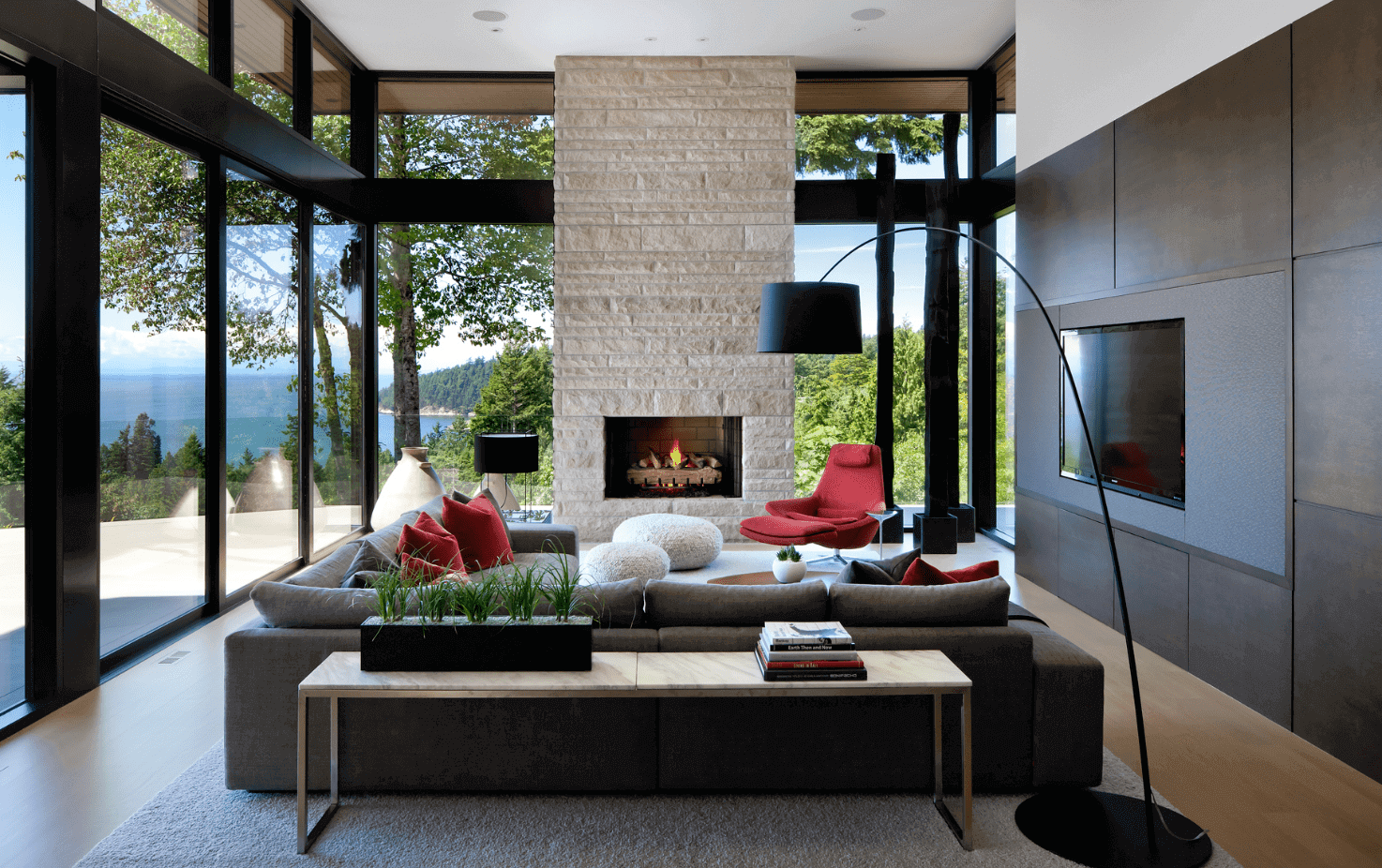 Craftsman
If you want your living room more artistic and fascinating, you can choose Craftsman style.
It has hardwood floorings, rugs, wood trims, hand-made accessories and ancient styled fireplaces with stone.
Craftsman is one of the most amazing types of living room styles you can think about your homes.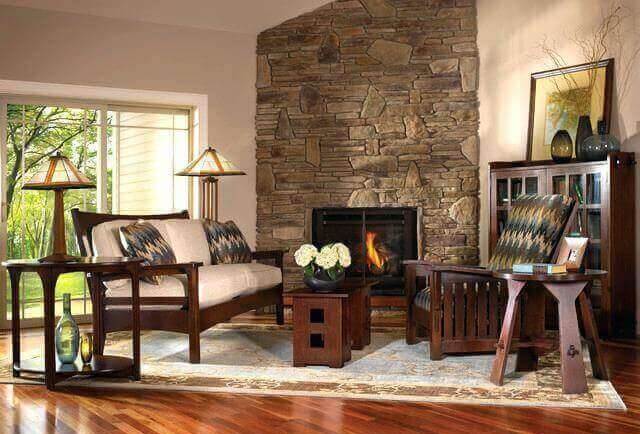 Traditional
Give your entire living room Indian touch with the Traditional theme. You can put the authentic Indian styles and artworks on the wall.
You can select ornate lamps, royal carpets, artistic lamps and rich dark colors for the living room. Put some candle stands and decorative articles all around.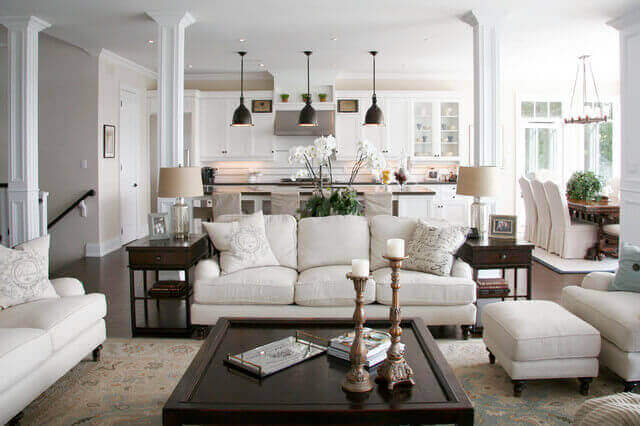 Vintage
You can feel the classic era of the 1950s or 60s with vintage design living room theme. Give your room the touch of velvet or satin sofa sets and chandeliers.
While choosing the colors for the walls in vintage styled living rooms, pick silver, golden and off-white which show the olden period.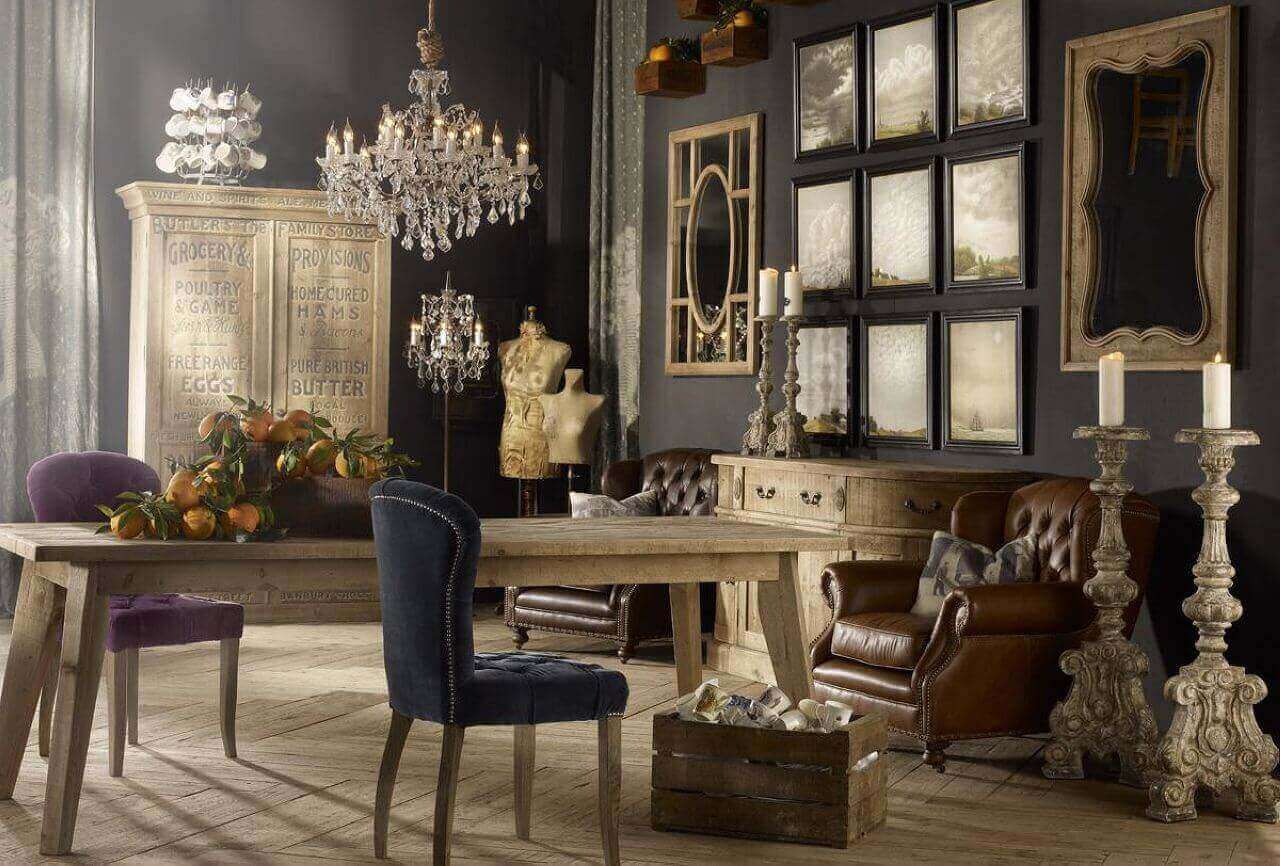 Retro
Bring music on the walls from the period of the 1990s.
You can put colored flower pots and shining décor pieces on the walls. You can also place some objects made from glass or stones.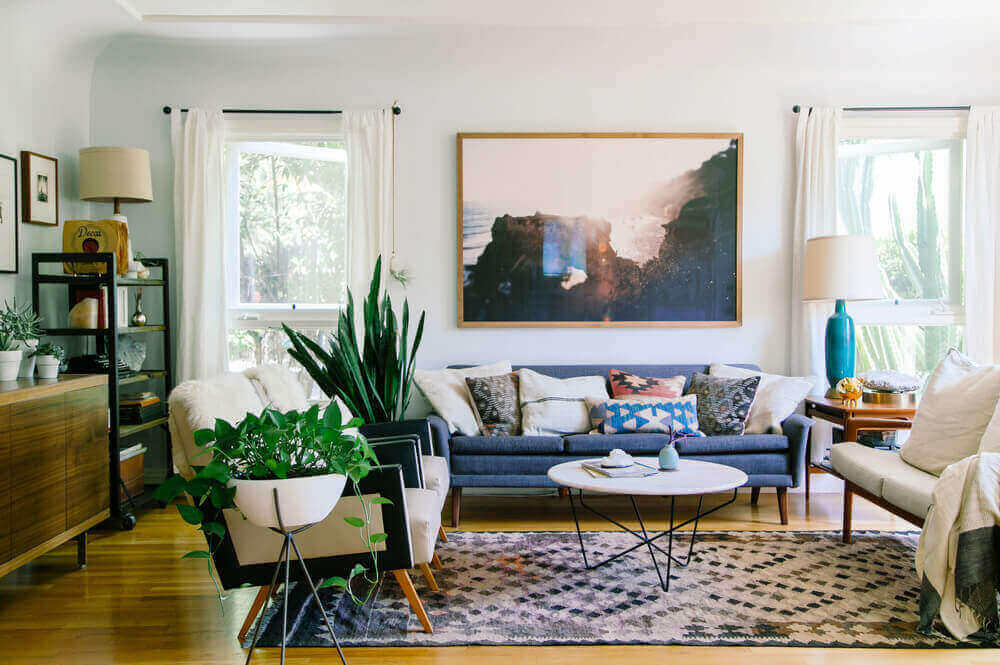 Minimalistic
Minimalistic is one of the richest types of living room themes you can select for your homes. You can buy a geometrical shaped table or chair in this living room.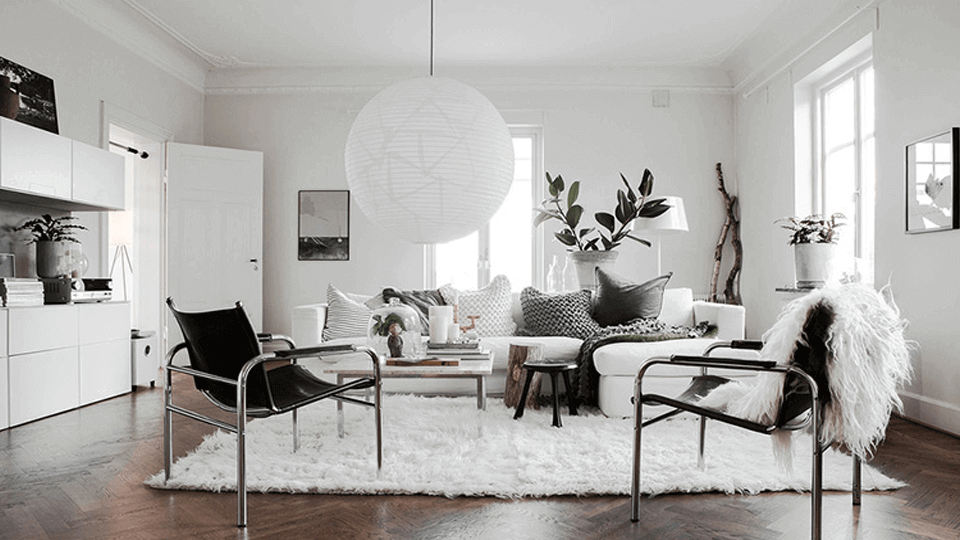 Cabin
Cabin living room theme includes roof design of mountain shape.
It further has soft rugs, the fireplace of brick stone and dark colored curtains. It gives a warm look to the room.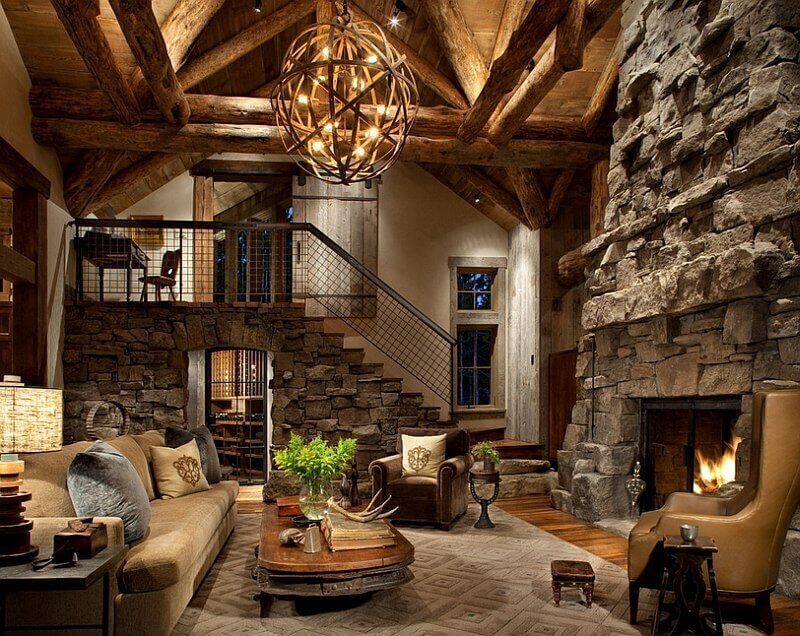 Mid-Century
Graphic style wall art, wooden furniture and clean lines on ceilings define the Mid-century living room theme.
It has simple sofa sets and soft rugs to enhance the look of the living room.
West Coast Contemporary
This living room design gives the coastal area feeling in the room. This theme has large entrances with big windows and doors for natural lights.
It has wooden furniture and stone fireplaces.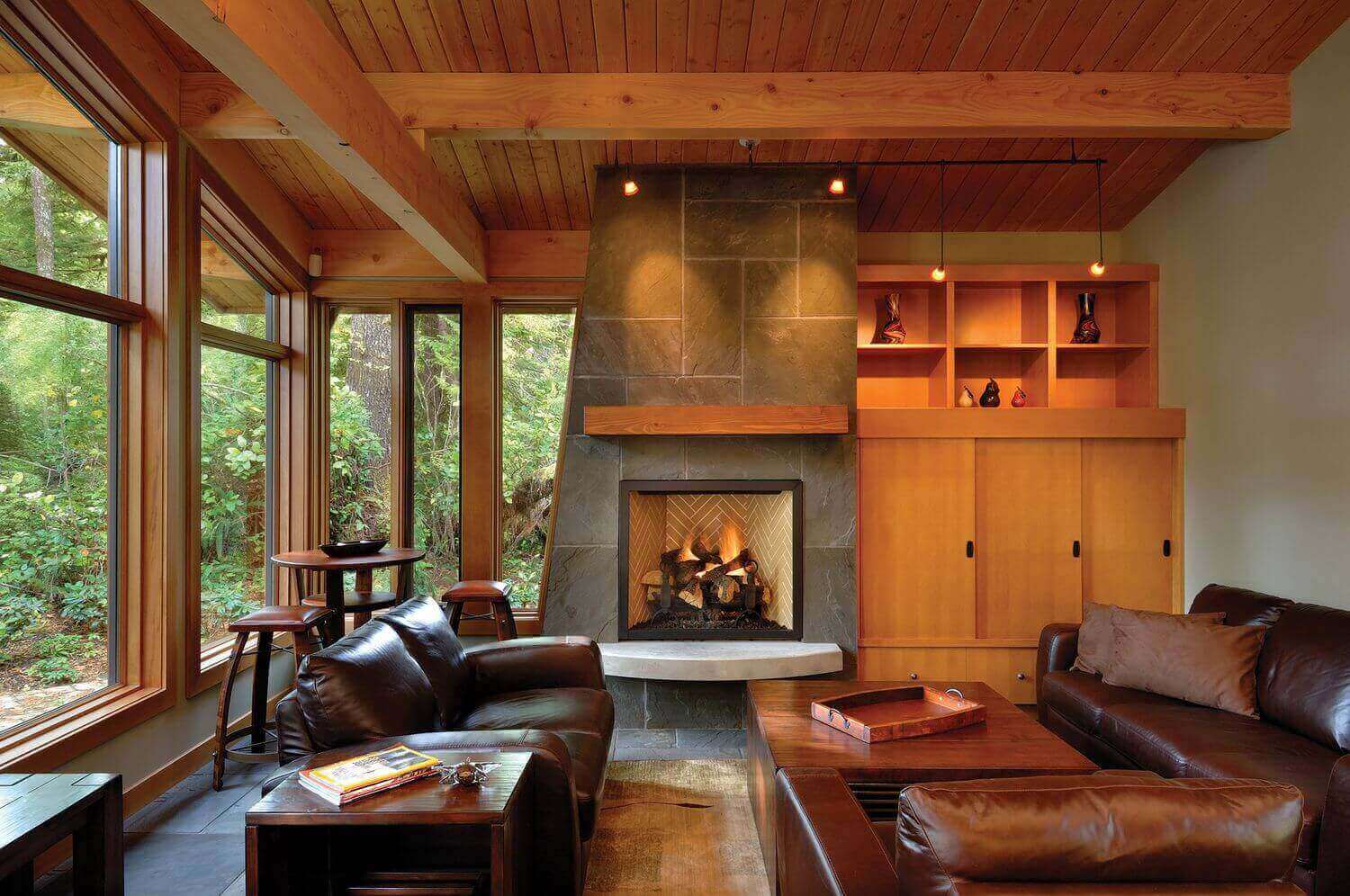 Victorian
Your home is a palace and you can give it a Victorian theme. It includes patterned carpets, decorative lamps, stunning vases, and ottomans.
It will make your home look more lavish.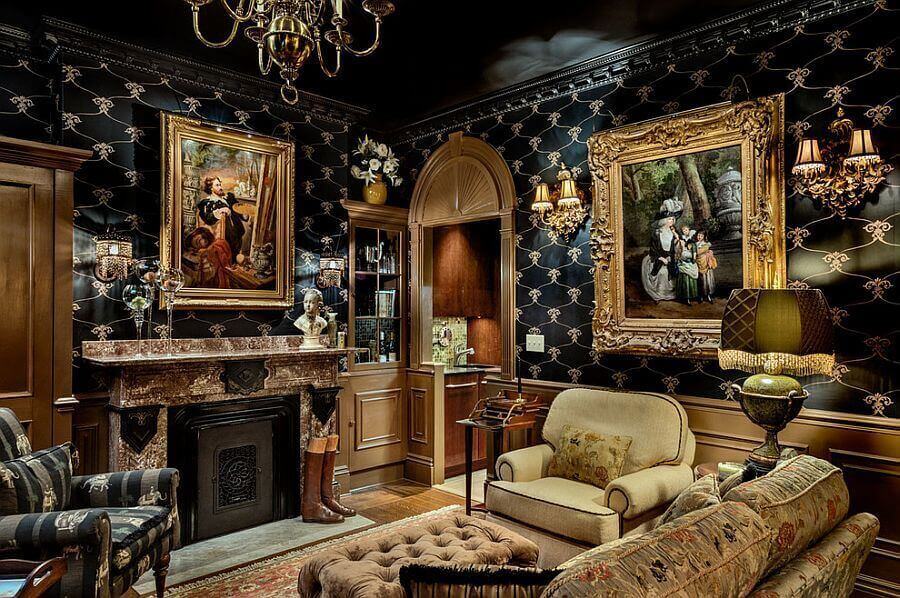 Shabby Chic
The last on the list is one of the most popular types of living room designs you can give to your living room. With bronze tables, golden lamps and plain walls, this theme is an elegant one for your room.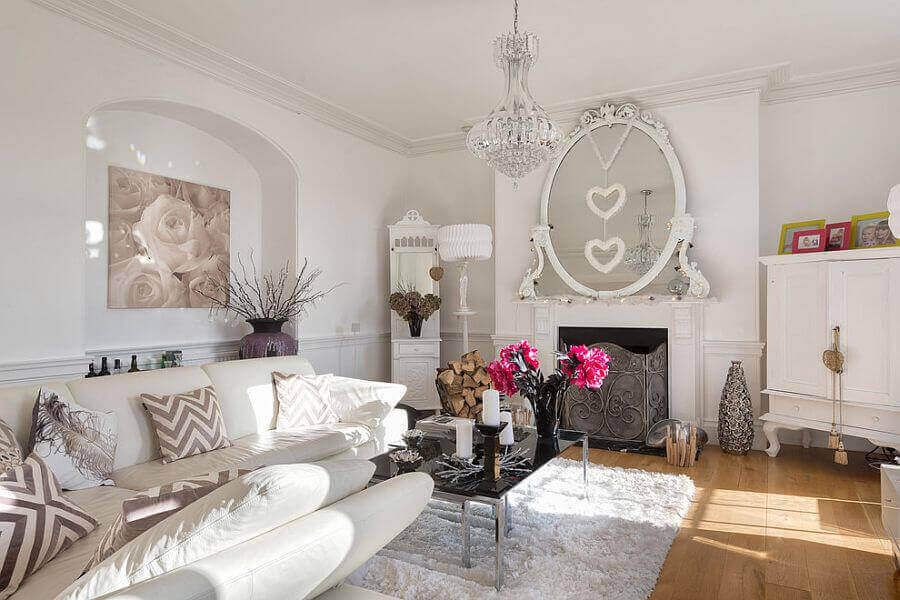 Conclusion
These are the best types of living room ideas which you can select for your homes. They beautify your home more with pleasant colors and artistic furniture. Remember to include any high value items on your home insurance.
Also, no matter what theme you choose for your living space, HVAC is an important part of making the room feel just right.
Want to make your home interior elegant and classy? Check out low budget interior designers in Ghaziabad or Noida or Greater Noida