Having a meal at dining table gives a different level of comfort and satisfaction. If your house doesn't have a separate room for dining area, don't get worried, as you can create a space in your living room and enjoy undisrupted eating with your family.
In fact, a dining area in mostly accommodated under the living room where outsiders can also join family members at the time of occasional feast and kitty parties. Nowadays, households are creating a smart dining room that can be used for multiple purpose needs. Here, we will help you how to create a dining room in your living room with benefit of maximum utilization.
[id=9214,9081,10712,5446,3115,2116]
Get Round Table for Small Space
A roundtable for dining is in the vogue, that looks more attractive and occupies less space, comparable to rectangular or oval shape tables. It can be easily adjusted at any corner with closer sitting to interact with others while eating. It is one of the most innovative ideas for dining room that help small size house owners to enjoy every space.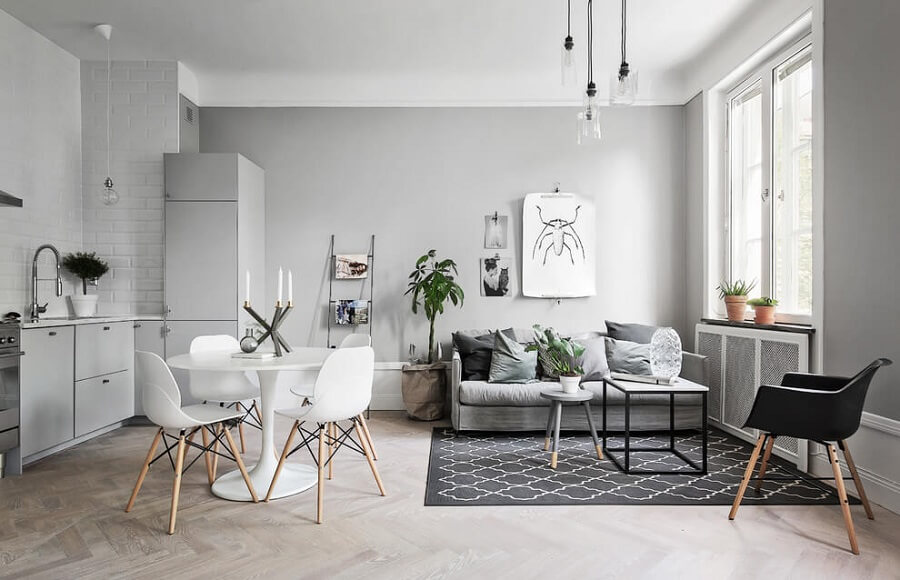 Foldable Chair Can be a Good Idea
You can use a collapsible table that can be easily folded when not in use. Such furniture helps to save the space and for dining you need occasional sitting mostly at two times a day. These chairs can be also used to sit at other places in your home.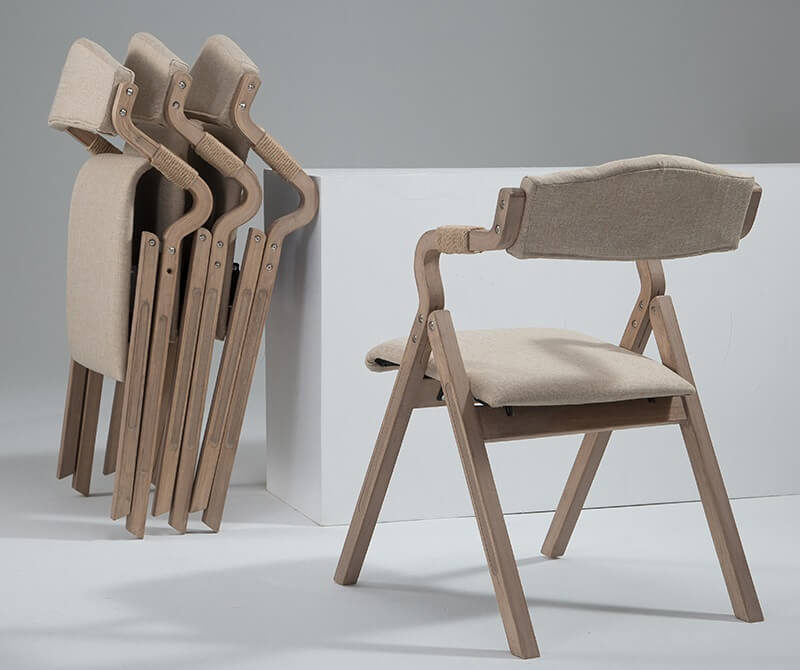 Get Expandable Furniture for Dining
Besides other furniture, there are many dining tables comes with foldable or expandable features. You can easily transform these tables into either coffee table or dining table as per your needs. Keeping such furniture is very easy and requires little space.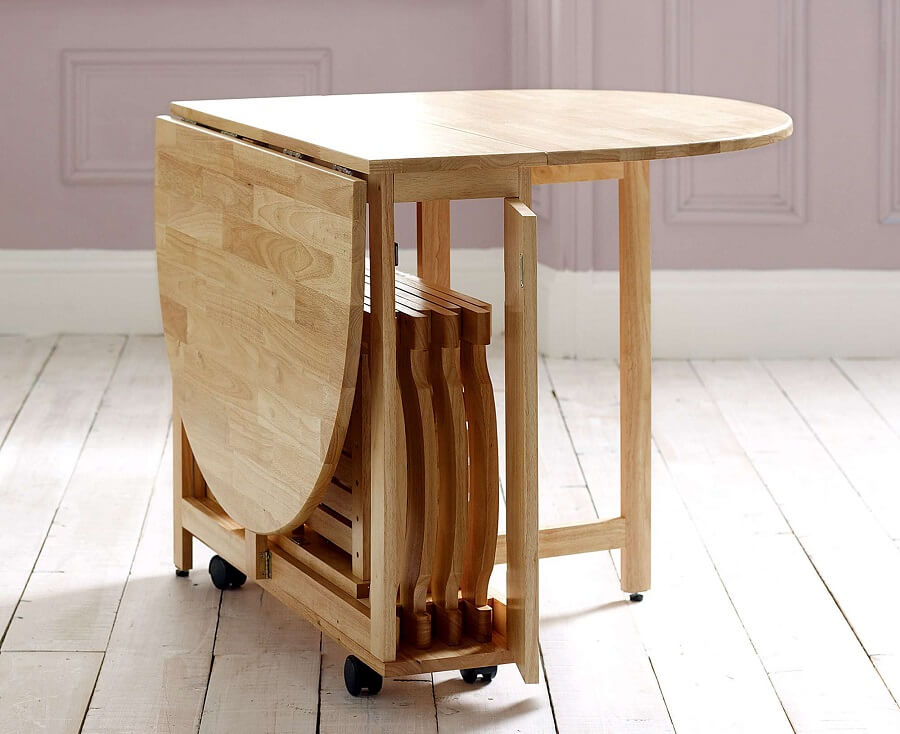 Unconventional Sitting Couch
If your dining table placed alongside of a wall, you can use one side rest sitting stool type table against a wall, it will not occupy too much space and can be used safely against wall. It can be easily moved from dining area when not in use.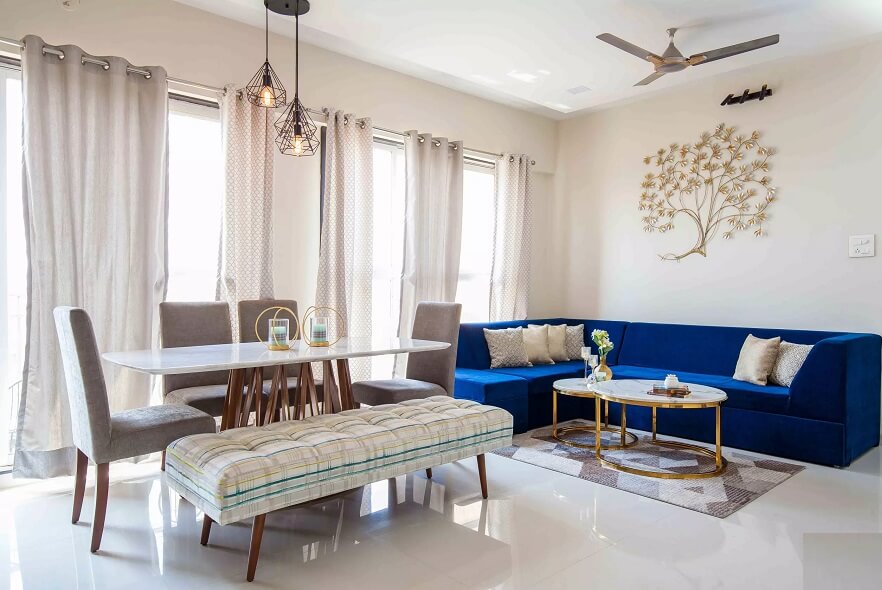 Building a space for dining area in living room is not a new trend, due to lack of space availability it is widely used in urban household apartments. To get a portable dining area in your living room you can get help of interior design consultancy.