You can never go wrong with relaxing inside a spa room. Once you enter the room, your worries and troubles disappear. It improves as you get your massage, sauna, facial, or whichever treatment you signed up for. While this can be a great treat, they are costly, especially if you plan to visit at least every day. But if you desire this, you can always look for ways to make it happen more efficiently.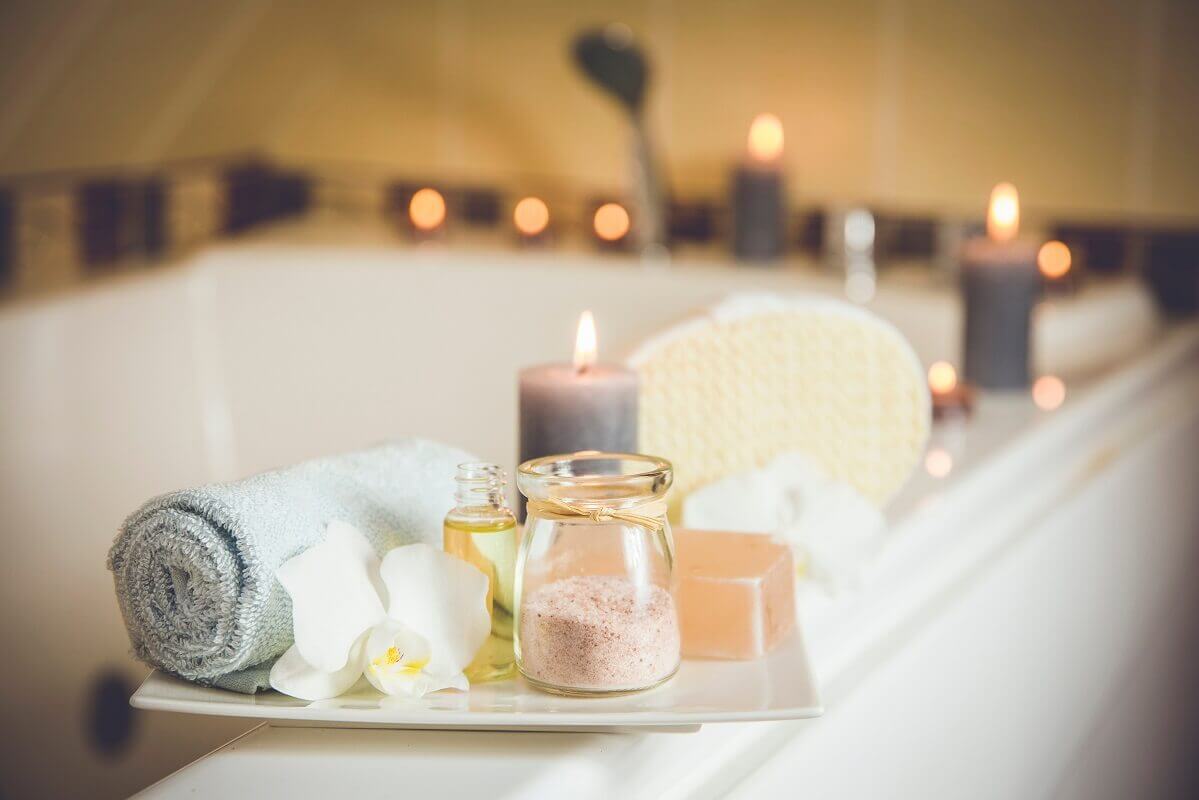 Building an indoor spa at home will allow you unlimited relaxation whenever possible. If you're feeling a bit stressed, you can easily hop into your spa and get yourself covered—no need to drive to make an appointment. That said, here are some ways to create an indoor spa at home:
Add A Hot Tub
A spa is rarely complete without a hot tub. It's what makes any place look instantly relaxing. Adding a water feature, like a hot tub in your spa, allows immediate relaxation. This way, you can quickly dip yourself in the hot tub and let the warmth surround your body. This allows for less preparation as your tub is always warm and ready.
There are plenty of hot tub choices for your indoor spa. However, to make it look more connected to nature or add a wooden element, you might consider going with a cedar hot tub, like the ones from Stoked Stainless and other reputable brands. However, this still depends on what kind of interiors you're going with.
Separate Your Spa From Your Bathroom
When building an indoor spa, it's tempting to use your existing bathroom to make things quicker and easier. However, this might not emit a completely relaxing experience as not everything you do inside your bathroom is relaxing. Seeing your toilet might give off a different vibe and not achieve the spa look you're going for. While this might be a more expensive approach, separating your spa from your bathroom is best.
[id=16515,6620,6621,1910]
Choose A Spa Theme
Every spa has its own theme to achieve a relaxing ambiance. You should choose a spa theme to give your home the same comfortable space. You can either go with all-white or modern or use something that helps to add a touch of nature. It could be something related to the forest or ocean. You can use your details for your wallpapers to add them to your decorations. With whichever theme you choose, ensure it'll be something you find most comfortable.
Install Built-In Speakers
When you enter a spa, you'll instantly hear the relaxing sound the space is playing. It could be Zen music or the natural sounds of the environment, such as streams, rain, or waves. While you can easily bring a speaker inside the room, it'll be better if the sound is well-distributed, making it sound like the room is closer to nature. With that, installing built-in speakers would be a great idea. All you have to do is to plug in your device or play your music wirelessly.
Maximize Storage Space
A cluttered room would never be a feast for the eyes, especially if the room is intended to be a relaxing space. To keep your clutter away from eyesight, you should maximize your storage space. You can store your other spa supplies in a different room or install plenty of closed cabinets inside your indoor spa. You can just take out some of your items as a decorative piece, but never display everything, as it can make the surface look cluttered.
Create A Facial Skin Care Station
A great way to relax is by giving your skin a treat. Applying products on your skin that focus on making it clearer, brighter, and moisturized will help put you in a better mood. Luckily, this is something you can easily replicate at home. For your indoor spa, you could create a facial skin care station wherein you give your corner a lovely vanity and chair and let yourself have all the skin care products you have on your shelf. This should give you a relaxing area to just focus on pampering your skin.
Use Lavender Scent
Using aromatherapy can help make any space feel more relaxing and calming. Most spas use aromatherapy to give an instant relaxing vibe once you enter the room. To give off the same experience, you should use a soothing lavender scent inside your indoor spa. You can use scented candles, reed diffusers, or automatic diffusers to give your room a steady, subtle scent of lavender.
Prepare White Robes And Slippers
Most spas would prepare white robes and slippers for their guests. It's because the color white gives off a relaxed and clean look, allowing the people who wear them to feel light and airy. Even if you're alone inside your spa, preparing some white robes and slippers will be nice. To make it classier or fancier, you can engrave your initials on your robe and slippers. It might even make you feel like royalty as they're something special just for yourself.
Light Up Some Candles
The warm natural glow of candles helps to give off a relaxing vibe inside any room. You should light up some candles to make your indoor spa feel more calming. You can distribute them around the room as decorative pieces and let yourself enjoy their appearance. You can even surround your hot tub with candles and feel warm and comforted.
Add Comfortable Seating
You don't always have to be engaged inside a spa. Sometimes, its natural ambiance is enough to give off a calming effect. With that, you should add comfortable seating around your indoor spa. You could add a lounge chair or a day bed that allows you to rest peacefully. Alternatively, you can even add a hammock for full relaxation. This should also help to improve the space's appearance if you're into hanging seats.
Include A Massage Table
If you're planning to hire a massage therapist, you should purchase a massage table for your indoor spa. This allows you to have the full spa experience without leaving your home. You can have the ambiance of what a commercial spa gives while getting the treatment you want. While this might be a bit more costly, it will help to achieve the full indoor spa experience.
[id=511,494,404,367]
Takeaway
Creating an indoor spa at home would never be a quick job. But with some tweaks and renovation, you should help to transform a room into something relaxing and peaceful. Luckily, there are plenty of ways you can create an indoor spa at home. It could be from your design and decorations to what features you'd like the place to have. At the end of the day, your final output will depend on how you'd like your spa to look and feel.