When it comes to having enough space in your home, you might think that the only way to achieve it is by moving to a bigger house. However, this isn't the case at all, and you can easily create more space with an extension.
You may be thinking that extensions aren't modern enough to fit with your chic home, but nowadays there are so many new designs available, that there's an extension for any type of home.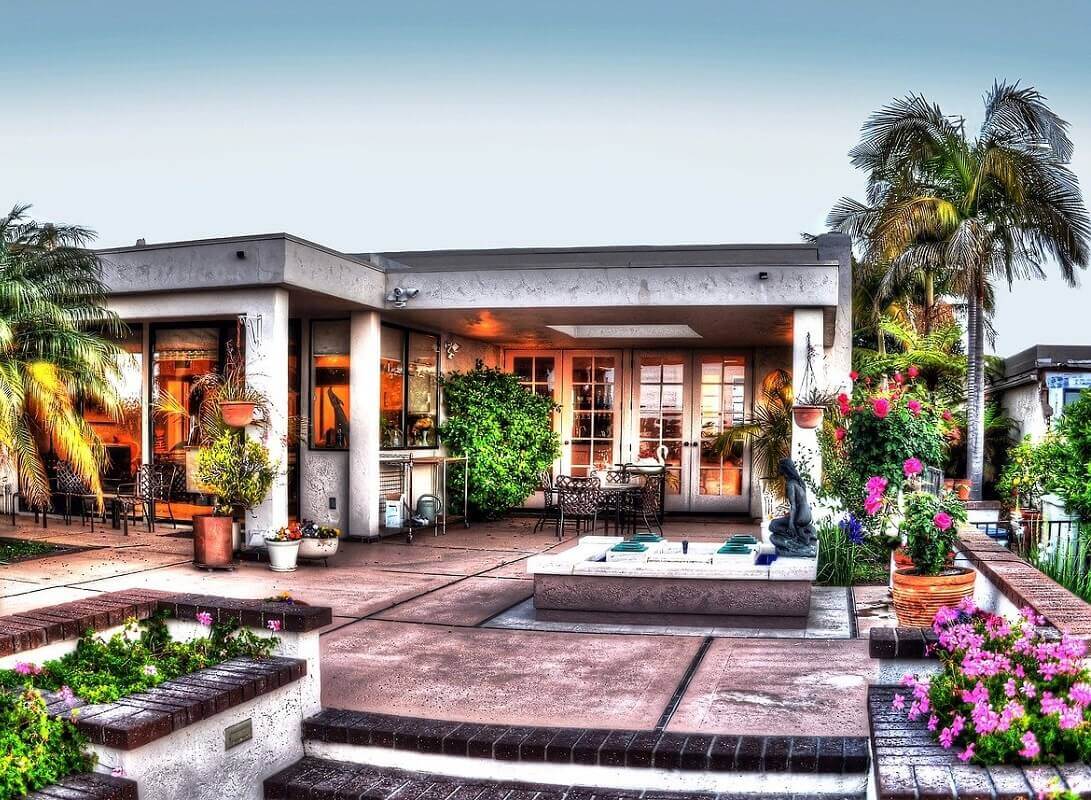 So, keep reading and discover the best modern design ideas for your home extension!
Wrap Around Extensions
One of the most popular modern designs you can go for is a wrap around extension. These typically form a L shape at the back of your home, and they can be one or two stories high. This means you can add much more room to the whole back and side of your house, rather than just adding an extra room at the back. They're perfect for creating a gorgeous open plan kitchen and diner, while still having space for a luxurious home office.
Wrap around extensions do more than increase the living space of your home. In fact, they add value to it as well and create a house fit for the purpose of its inhabitants. You could even divide the space up into bedrooms, which works perfectly for larger families who don't want to lose the home they've worked so hard to build purely due to lack of space.
So, why not go for a modern wrap around extension and give your home a new lease of life!
Futuristic Designs
If you want a truly modern home, you might want to take a look at the super futuristic designs that sport a unique curved glass finish or have a high contrast steel with black roofing. These can look especially interesting on slightly older houses too, as combining the past and the present can create a truly interesting design.
Futuristic designs can be great for homes that may not want a standard extension either, as you may find that one size doesn't really fit all. These types of designs can normally be adapted to suit the shape of your home, rather than the other way around.
So, don't be afraid to look to the future and give one of these extensions a try!
Complete Glass Designs
If you're wanting a light and bright extension, then you definitely need to go for one that's pretty much completely glass. Of course, the roof is like a normal roof, but the walls are essentially huge windows and sliding glass doors. These can be great for people who want to enjoy their garden all year round no matter the weather.
With a complete glass design, you'll be able to sit amongst nature without worrying about getting rained on when the black clouds start heading your way!
Maisonette Extensions
Living in a maisonette can be a wonderful experience. You get to enjoy the benefits of a small flat, but the same feel as a two-storey house. However, you might find that eventually you do want a little more space, but you don't want to have to sell up and leave behind your wonderful little home.
So, to combat this, all you need to do is have a maisonette extension built onto the back of it, and you'll have a whole load of room at the drop of a hat. Extending your maisonette can really take it from a small flat to a family home. You could do just a ground floor extension or you could really go all out and have a two storey to create a mini house. With so much extra room in your maisonette, you'll feel like you can't even call it that anymore!
Maisonettes may not be the most modern of structures, but with an extension, you can really bring them into the 21st century.
A-Frame Extensions
If you like something with a bit of style or perhaps you want an extension that really stands out from the crowd, you should take a look at A-frame extensions. Called so because of their shape, these unique extensions can really give your home a Scandi feel.
You can also add decking to the entrance of you're A-frame extension, giving you a brand-new area to enjoy in the garden. You might even find that these are a little less expensive as they're normally made from wood, which in these modern times can be a lifesaver.
When designing your new extension, you aren't limited to only wood either. You can go for a bricked extension to match the rest of your home but have the A-frame room to give it an interesting finish.
There's no right or wrong way to have you're A-frame extension, it all depends on what sort of style you like. Even a fully wooden one with a black roof can look modern, so don't feel as though you can't experiment with these a little.
There are so many wonderful designs out there for extensions, that you'll have no problem finding one to fit your home. Whether you want a chic modern one that brings an old design to life or a completely futuristic design that gets people talking, you'll soon have the home of your dreams.