Nowadays, a greenhouse is an excellent asset in homes, whether small and simple or bigger, as in cases when you have your garden.
Growing your fruits and vegetables boosts confidence that you know exactly what's going on with your crops. You have complete control over whether or not you'll choose to apply fertilizers and pesticides or if you'd like to take an all-natural route.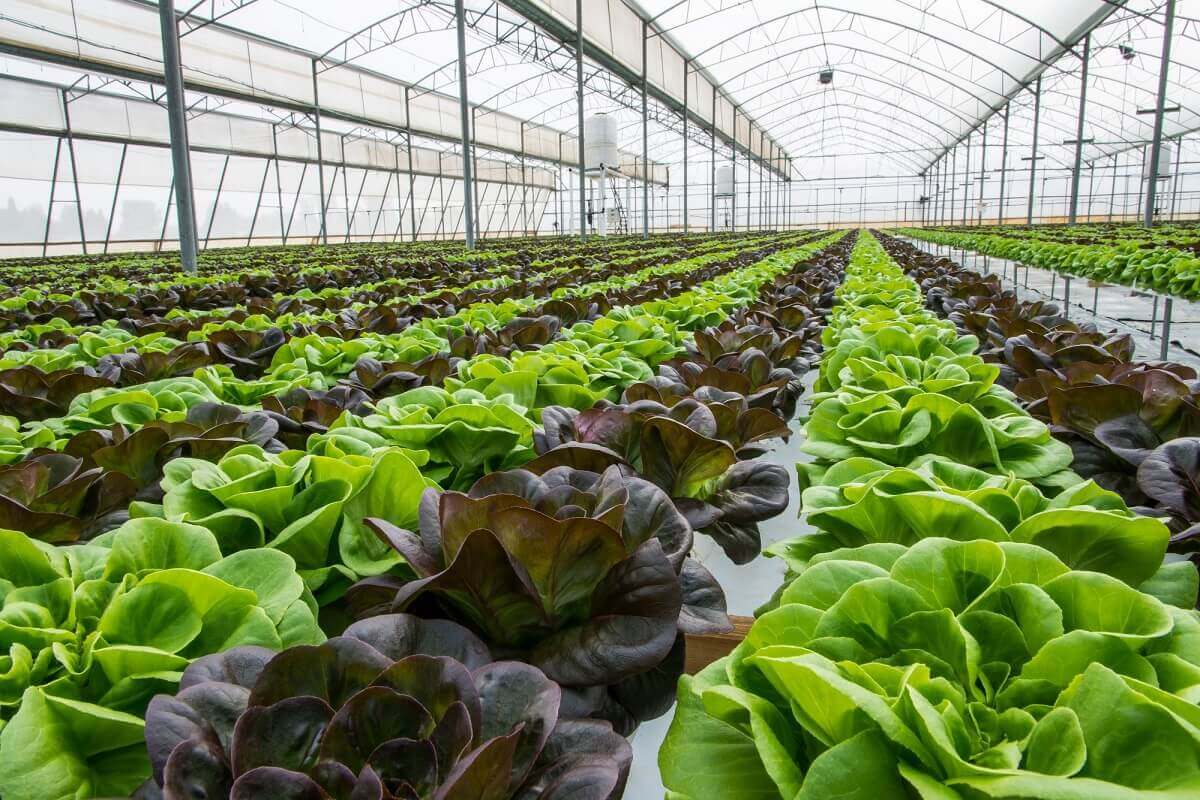 With a greenhouse, you're making the most out of the sun. Now, your household can have that farm-to-table experience, where buying vegetables is something you'll have to do less. Fortunately, some vegetables are easy to start with and grow in even the smallest structures, enabling homeowners and gardeners like you to successfully produce good crops of a wide range of vegetables.
To get started, read on the list of some of the favorite vegetables to grow in a greenhouse.
Growing Tomatoes In An Unheated Greenhouse
First on this list are tomatoes! Not only are they a salad staple, but tomatoes are also in virtually any dish. It can be roasted as a side dish for steak and other meat, and it can also be a key ingredient in pasta. Tomatoes are some of the tastiest vegetables and one of the healthiest. With that, it's a good idea to grow your own, especially now that you may have your own, or you could consider having your greenhouse.
Matt from South West Greenhouses advises that an unheated greenhouse won't be warm enough to sustain tomato plants if the outside temperature goes below 10 degrees, citing that if it's still frosty outside then you should keep them indoors. For tropical countries, however, then an unheated greenhouse will suffice.
Cucumbers
Home-grown cucumbers taste the best and can quickly be grown in a greenhouse and shaded outdoors. Because you're explicitly thinking about growing your cucumbers in a greenhouse, these tips can help ensure you sow and harvest healthy and happy ones:
Keep the cucumbers warm. The ideal temperature should be above 12 to 15 degrees C.
You can plant the cucumbers around the greenhouse border, where they get the most heat and sun. But be sure to apply garden compost once in a while.
Water little, but often, to keep the potting soil evenly moist.
Feed once every two weeks with liquid fertilizer.
After giving your cucumbers the proper care, you'll be ready to harvest ripe crops from mid-summer to mid-autumn.
Okra
Okra is an exotic vegetable also known as lady's fingers or bhindi. Best grown under glass, okras are rich in calcium and are best to include in stews, soups, and curries. In some Asian countries, Okra is served as a side dish or salad, steamed, and then dipped in vinegar or shrimp paste to taste.
Okras thrive best in moist soil, so remember to water regularly using tepid water. When the weather is hot, remember to check it twice daily to ensure the soil is still moist enough.
Onions
Onions grow best in colder temperatures. When inside a greenhouse, it's best to plant them in early spring, fall, or winter when the temperature is relatively cooler than in summer.
The great thing about growing onions is they're versatile and ready to grow in any greenhouse set-up. Onions can be planted and grown in in-ground, containers or raised beds.
Carrots
The carrot is a root vegetable most famous for being one of the easiest vegetables to plant. It can grow all year round, even during the winter.
Carrots only need the best soil quality to grow healthy and well. It means keeping the surrounding soil loose, sandy, and deeply tilled. Ensure the ground isn't too thick; otherwise, the carrot's growth could be stunted.
Spinach
Spinach is a leafy vegetable that also grows well in a greenhouse. Belonging to the Amaranth family, like carrots, spinach stays healthy regardless of the climate and temperature. If you love salads and green juice, spinach should be a must-have in your greenhouse.
Whether raw or cooked, spinach tastes quite good and is very nutritious. Unlike most other leafy vegetables, spinach is richer in calcium, iron, and vitamins a, b, and c.
Lettuce
Here's another green, leafy vegetable. Lettuce is a must-have for salads, soups, and side dishes. Lettuce flourishes best in warm weather, making it best to plant throughout summer, spring, and early fall. With a greenhouse, you can still grow lettuce during winter; if this is a vegetable that you can't be without.
Peppers
Because peppers grow well in hotter climates, this is one of the vegetables that are another greenhouse must-have. Chilies, sweet bells, and jalapenos are good choices; they add taste and flavor to any dish. If you have a small greenhouse, peppers are another excellent choice, as they grow vertically and only take up a little space.
Eggplants
Like tomatoes, eggplants also do well in a greenhouse. They are heat-loving vegetables, so increasing the heat in your greenhouse when the weather drops help your eggplants grow healthy. You'll have the best quality eggplants because the greenhouse's growing environment is easier to control.
Potatoes
Growing potatoes in a greenhouse is great, as this shields the potatoes from frost. So, if you're reading this from a four-seasoned country, you're sure to give your household enough potatoes for the whole year. This fact makes growing potatoes worth it, especially if they are a household staple.
For smaller potatoes, you can grow them either in a barrel or in bags. Give them six weeks to develop before transferring them to their final growing containers.
Leeks
When winter starts to come, it's almost close to impossible not to have leeks at home. These are a staple during the cold months, given how leek can be made into a healthy and delicious soup. It's perfect for staying warm and giving the immune system that much-needed boost when the temperatures drop.
However, the only downside to growing leeks is that they take a bit of attention and care to thrive. First, you'll have to sow them in containers or their 'seed bed' before moving to their final location in the greenhouse a few months later.
Final Thoughts
With this comprehensive list, you'll have many vegetables to start growing in your greenhouse. Because each vegetable requires its level of care, it's crucial to master the basics of each crop first. Soon enough, you'll get the hang of it, and gardening and taking care of your vegetables will become second nature. It's a lot of work, but the reward comes when you skip the market and shop for fresh and healthy vegetables in your backyard.