Waterproofing is the process of rendering a surface or building impervious to water or moisture penetration. It is an essential part of the building process, particularly in regions that get a lot of rain or are prone to floods.
Not only does proper waterproofing protect the building from the effects of water damage, but it also assures that the structure will continue to be resilient and long-lasting.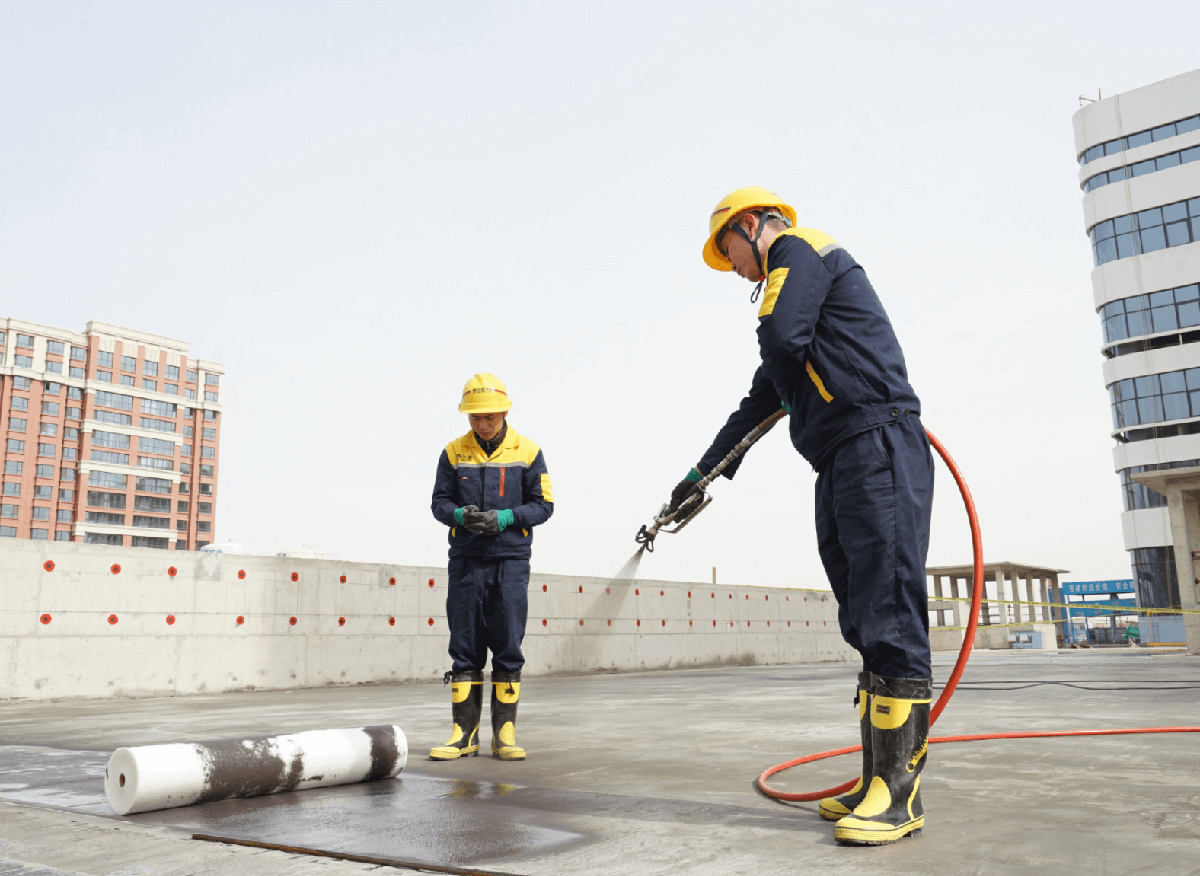 3 Primary Reasons Why Waterproofing Is Essential
Defense Against the Effects of Water Damage
It is vital to waterproof buildings to protect them against water damage, which may lead to the growth of mould, rot, and decay.
Health and Safety Considerations
Mould and mildew need a moist environment to thrive, and this environment may be created by moisture. As a result, mould and mildew can cause various health difficulties, including allergies, respiratory problems, and infections.
Property Maintenance
Water can seep into the foundation of a building, which, over time, may lead to fractures and cause the structure to become more fragile. Waterproofing protects a building's structural integrity while preventing this problem from occurring.
5 Tips About Waterproofing from Expert
Use Waterproofing Products of a High Quality
When it comes to waterproofing, it is crucial to utilise high-quality and adequately developed waterproofing solutions for the surface you are attempting to preserve. Many different waterproofing materials are available on the market, such as sealants, coatings, membranes, and grouts; each has a unique purpose and set of qualities.
While it may be tempting to go with cheaper items, you should remember that they may not provide sufficient protection or durability. Low-quality items may need to be replaced more often, may not be able to survive the effects of the elements, or may cause further damage that will be more costly to fix. On the other hand, items of a higher grade provide superior protection, have a much longer life and may save you money in the long run.
Employ A Professional
While specific waterproofing tasks, like sealing a small area or correcting minor leaks, may be completed by the homeowner, other tasks need specialised expertise and equipment and should be left to a professional. In such circumstances, working with a professional waterproofing contractor is highly recommended. They can do a thorough inspection of the property, give guidance about the most effective waterproofing materials, and guarantee that the work is carried out appropriately.
Professional waterproofing contractors by top rated waterproofing services have the required abilities and knowledge to undertake various waterproofing works, including new construction, repairs, and restorations.
They can also manage any other waterproofing job that comes their way, such as extra protection for water vapour. They have the necessary skills, equipment, and tools to do the task quickly and effectively.
Identify Problem Areas
Before you begin any work on waterproofing, it is vital to identify places prone to water damage. This should be done as early in the process as possible. Roofs, basements, walls, foundations, and balconies are some of the most prevalent places where problems occur. Water can get into these locations, which may lead to damage such as leaks, mildew, and decay.
It is essential to conduct regular inspections of these locations to detect any issues and take corrective action before they get worse. If you live in a region that gets significant rainfall, it is essential to conduct inspections before and after the rainy season.
Installation in Accordance with The Manufacturer's Instructions
Regardless of how well it was made, any waterproofing product will be ineffective if it is not installed correctly. Therefore, it is essential to ensure that the items are adequately installed to follow the instructions provided by the manufacturer. Installation done correctly guarantees not only the efficiency but also the longevity of the waterproofing system.
Before beginning the installation, check that the surface is clean, dry, and devoid of dirt or pollutants. When applying the waterproofing compound, it is vital to fill up any holes or cracks that may be present. Then, carefully follow the directions, paying attention to how the product should be applied, how long it should dry, and any other safety measures.
Regular Maintenance
It is crucial to do regular maintenance perfectly to guarantee that your waterproofing system will continue to work correctly. A thorough examination of the waterproofing system at regular intervals may assist in localising any leaks, cracks, or other types of damage. Fixing any damage as soon as possible is essential to avoid future harm.
It is also vital to regularly clean the waterproofing system to maintain it in excellent shape. In addition, it is essential to clear the surface of any debris and dirt to avoid clogging and accumulation, which may harm the waterproofing system.
Conclusion
In conclusion, Waterproofing services are crucial to construction and building maintenance. It protects structures from water damage, ensures their durability and longevity, and maintains a healthy and safe living environment. To achieve effective waterproofing, it's essential to use high-quality waterproofing products, hire a professional contractor, identify problem areas, ensure proper installation, conduct regular maintenance, and consider weather conditions.