Today, many homeowners are spending most of their time at home. So, when they have some outdoor space, they think of transforming it into a cozy place to relax. Moreover, they consider investing in some outdoor furniture where they can spend some time enjoying early morning sunshine or late afternoon tea.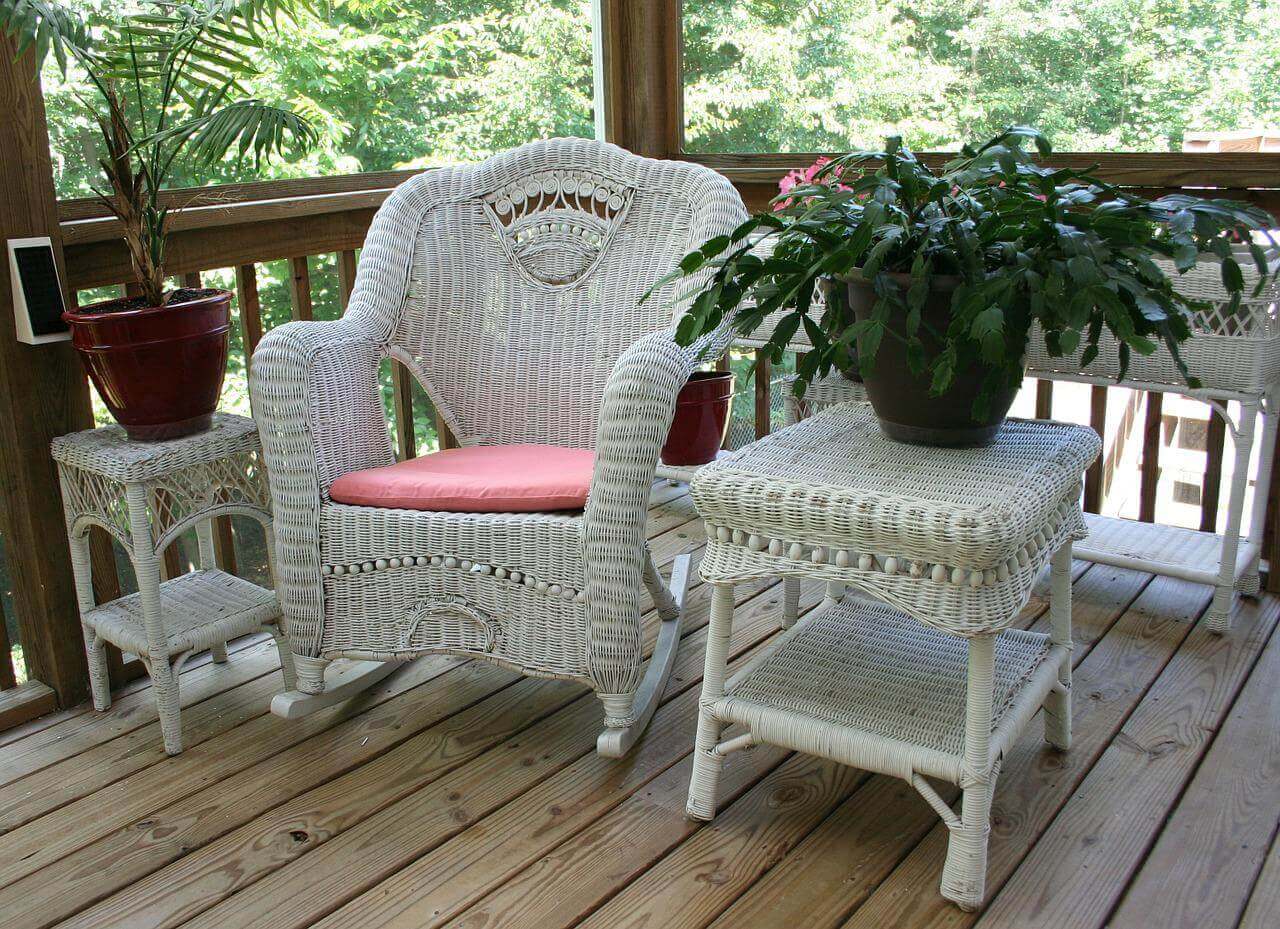 Purchasing outdoor furniture is an investment, so to enjoy it longer, it is essential to protect it from the environment.
Protecting your outdoor furniture from the elements
In some households, outdoor furniture is exposed to the elements for most of the year, while others store their furniture during winter. Spending some time outside during the warmer months is great, and outdoor furniture is an attractive addition to a residence's outdoor space.
Some homeowners are hesitant to invest in outdoor furniture because they think it is difficult to maintain and protect them. Brand new outdoor furniture pieces should have a protective coating to ensure that they can withstand harsh conditions. But over time, the protective layer will wear off, and the elements can penetrate the surface and slowly cause damage.
But contrary to what most people think, furniture for outdoor use only needs standard maintenance. Nevertheless, protecting them from the elements and keeping them clean can extend the furniture's life. Here are some ideas on how to protect your outdoor furniture.
[id=12027,16370,15267,14947]
Secure your outdoor furniture
You can secure the furniture by anchoring them. If you reside in an area where high winds are prevalent, it is vital to anchor the furniture pieces when you're not using them. Stack the furniture and tie your chairs down. Ensure that your umbrellas are closed, and if possible, bring them indoors. Tie your waterproof cushions to the furniture frame. After anchoring your furniture, cover them with a large tarp. You can likewise use individual custom covers if you do not plan to use your outdoor furniture for some time.
Use polyurethane to seal your wooden furniture
Wooden outdoor furniture looks good in any setting. However, wood is porous, and water can seep through over time. Seal your wood furniture with polyurethane coating like Durabak to bring out the natural beauty of the wood while protecting it from the elements. Choose the product with UV blockers for complete protection. After removing rust and other build-ups, you can also use polyurethane on iron furniture.
[id=579,556,154,109]
Use spray paint or furniture wax
Your furniture will look new and shiny again with a layer of protective coating. The coating also extends the life of the furniture. You can use furniture wax for plastic or aluminum, while spray paint will freshen the look of wicker furniture. Applying a sealant before applying paint to wicker furniture can double its protection.
Protect cushion fabric
You can find outdoor furniture like umbrellas, pillows, cushions made with water, and sun-repellent cloth. Some may even have waterproof covers. But if your cushions and pillows do not have protection, you can use a sun and water spray solution that provides a waterproof coating. Aside from repelling water, it is odorless and prevents fading and yellowing of the fabric.
You can likewise bring your fabric cushions inside your home when it is off-season to extend the life of your cushions.
Remember that even cushions with the sturdiest fabric are susceptible to dirt, pollen build-up, sun bleaching, and mildew. That is why you need to store outdoor cushions in a cool and dry place. Ensure that the cushions are clean and fully dry before storage.
There are several ways you can store your outdoor cushions. You can purchase some outdoor storage boxes if you have space on your terrace or garden. You can also have an indoor storage solution in your garage or entryway.
Use furniture covers
Sun and rain are the enemies of outdoor furniture. Again, rainwater can seep through cracks and porous surfaces. The sun's UV rays can damage most things. Find furniture covers that will fit your furniture pieces comfortably. Make sure that the covers are not too tight or too loose. But ensure that they do not seal the furniture's underside. Your furniture still needs circulating air to prevent the growth of mold and mildew.
Several outdoor furniture covers are available, tailored to fit sofas, tables, and chairs. Moreover, you can find them in various materials, such as canvas, vinyl, and polyester. They are usually UV-resistant and waterproof. An old sheet or a plastic tarp will do as a temporary cover to ensure that moisture and dust stay off your outdoor furniture while in storage.
Keep the furniture in the shade
Choose a place in your garden where the furniture will not be directly under the sun. It is better to keep the furniture in the shade or put them under an umbrella. The shade will extend the life of your furniture and protect you simultaneously.
Outdoor furniture can withstand exposure to the elements. However, the numerous times the furniture is exposed to various weather conditions can wear away the coating or sealant that the furniture maker added to them. You can ensure that your garden or patio furniture and accessories can extend their useful life. It is necessary to keep the furniture pieces under the shade to protect against the harsh sunlight. The shade can also shield the furniture from the rain.
But most of all, keeping your patio furniture in storage in the off-season is imperative. Do not leave them outside. Instead, store them in a garden shed or garage, and put a protective cover, such as a tarp or dust cloth, to keep them clean.
Another thing you should not forget is to elevate them from the floor. You do this to protect the furniture legs. Place wooden boards under the furniture items to prevent dirt from accumulating on the legs. Likewise, it ensures that moisture does not reach the legs, particularly if you are storing wicker or wooden furniture.
Dirt, moisture, and UV rays are harmful to outdoor furniture. So, clean and dry your furniture and use suitable methods to protect and ensure that you can use them longer.