Home with beautiful landscape design is more beautiful in appearance. The purpose of landscaping garden designs is to create ambiance and friendly atmosphere of the homes. It has become the trending practice in many buildings, offices and residential apartments to adopt landscaping ideas in front yard & backyard, terrace, patio and porch area.
The list of landscaping ideas is endless and there are some necessary factors to consider before taking the ideas. You have to make a plan of landscaping design including the location of your swimming pool or playground for the kids. Additionally, the landscaping ideas include spaces for grass, flower beds and vegetables. We have listed some of the best landscaping design ideas for home and offices.
15 Landscaping Design Ideas that can be Fit Anywhere
Add A Water Features
Give your garden an exotic touch by introducing water features. You can create a short brick wall and attach water features to it. On the adjacent sides of the walls, you can place modern lamps and lights for a more stunning look. A water feature is one of the most elegant landscaping ideas for patio and gardens.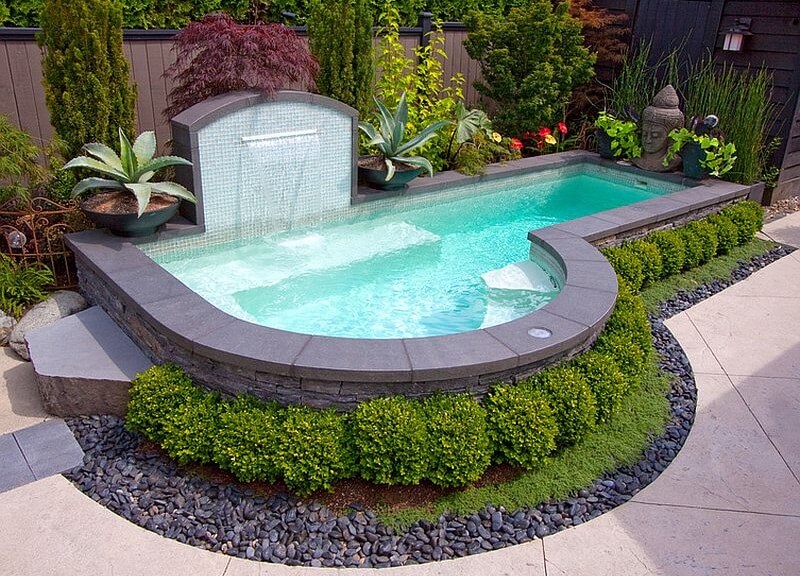 Functional Uses of Trees
Having sumptuous lunch under shade is an awesome feeling. Nowadays, Many people plant trees in their garden for a perfect dining space. At night, you can hang some of the brightest lights and lamps from the trees. Now, this makes dinner more interesting and enjoyable for the guests.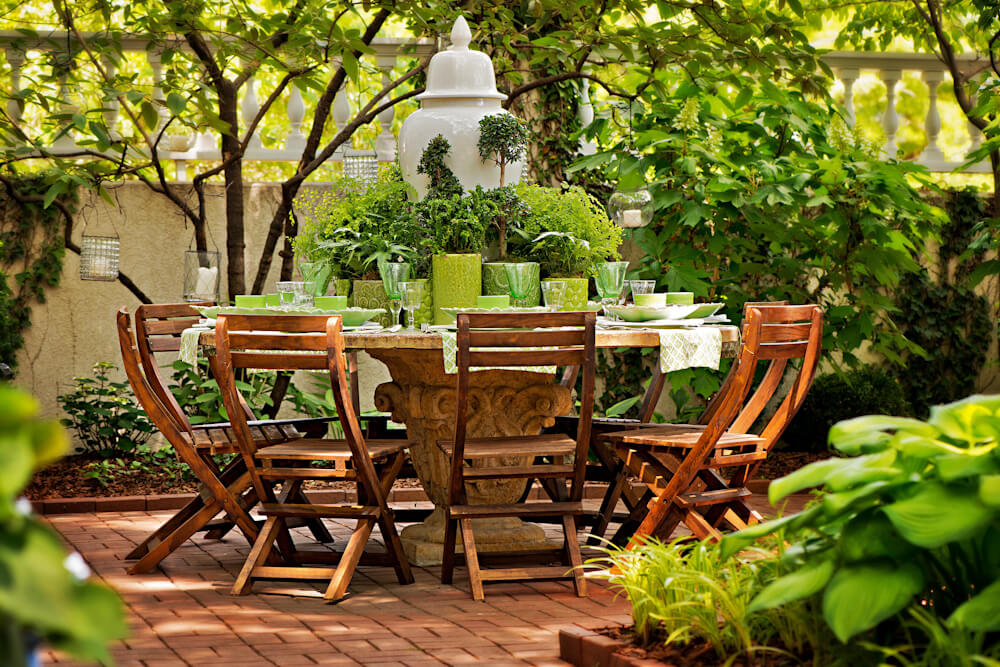 Water Bowl Garden Design
Whether it is drawing room, garden or terrace, centerpiece always makes it more impressive for the guests. You can select the big size water bowl to keep in the middle of the courtyard. Beneath the water bowl, you can put some attractive pebbles and stones for a royal look.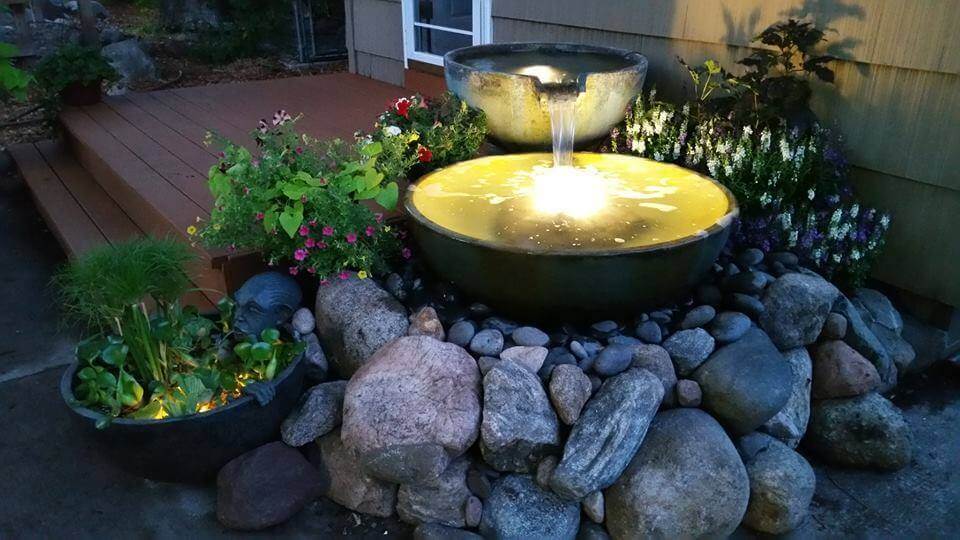 Stairs Covered with Flowers
What could be the better idea of staircase decoration than flowers? It is a beautiful design to welcome guests with colorful flowers. You can pick some of the brightest flowers such as roses, lilies, and sunflowers for the warm welcome of the guests. Further, the staircases can be made from materials such as bricks, marble, and stones.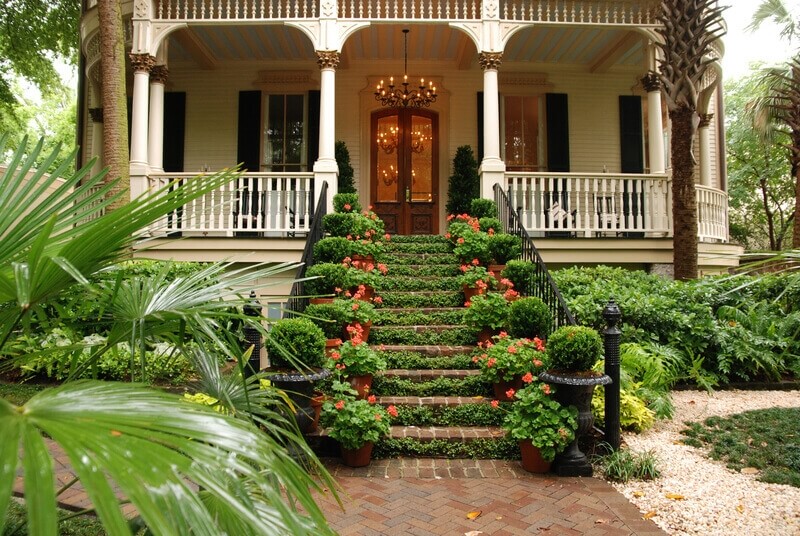 Rooftop Dining Space
Some of the modern landscaping ideas are to decorate the rooftop to give a lovely look to your house. It can be enhanced by placing a decorative pendant. This type of rooftop dining space is common these days in residential homes with terraces and rooftops. You can enjoy a good evening with tasty snacks and wine with friends.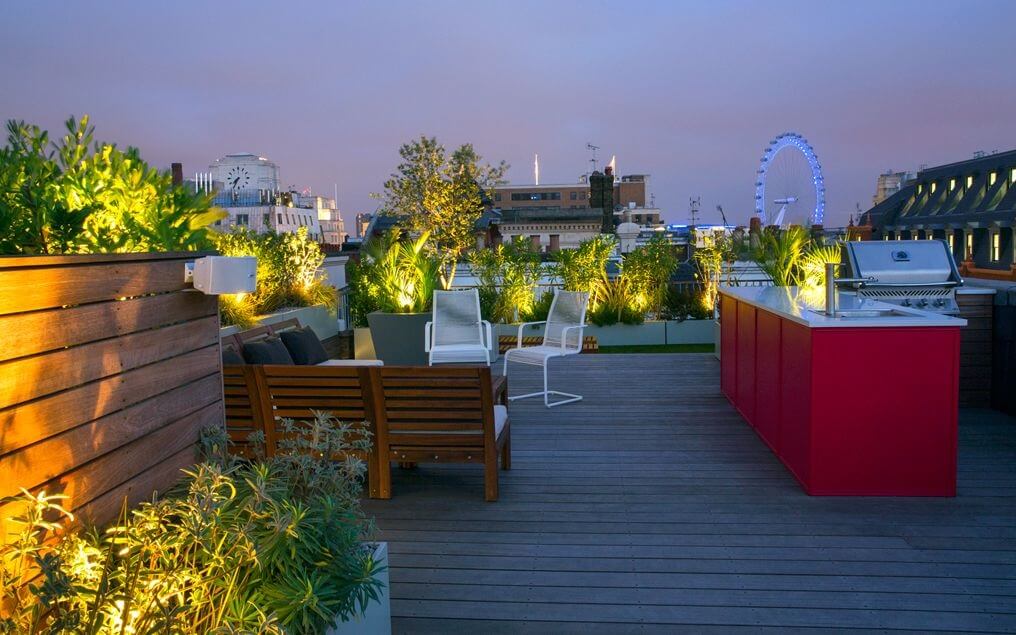 Opt for Pebbles
Do you want to give a more contemporary touch to your front yard? It is better to choose big and small stones which can be placed beside the walking path. You can then grow green lush grass and elegant flowers on both the sides on either side. This is one of the most popular contemporary landscaping ideas accepted by modern homes.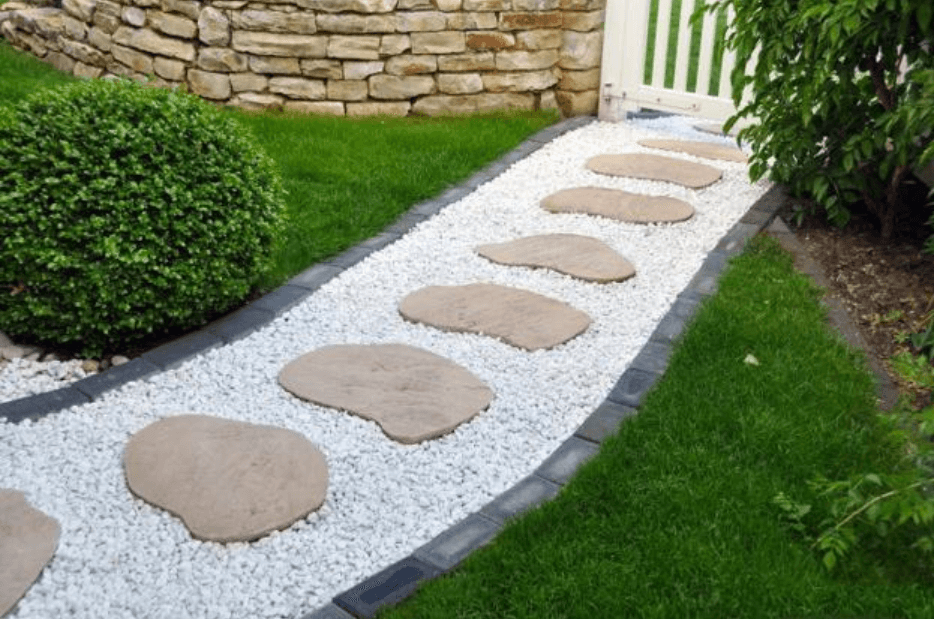 Romantic Theme
Rather than picking different flowers for the front and back yard, you can go with roses. It makes your work much simpler and your house will get a romantic look. Rose decoration is one of the best landscaping ideas for the garden in the countryside as well as urban homes. You can pick the light pink or white roses to beautify the backyard.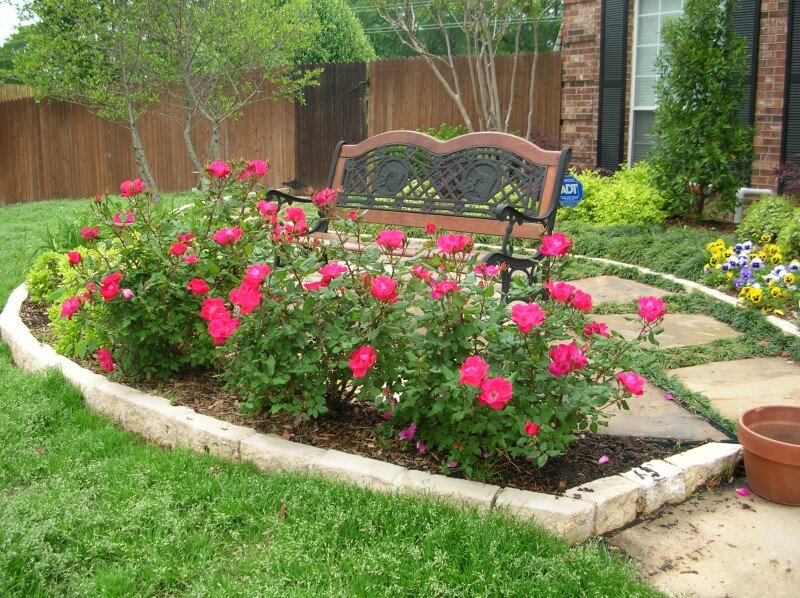 Midcentury Modern Style
If you have a large apartment, give the front yard a modern touch. Pavers can be made from concrete with glass fixed on them. On either side of pavers, you can place flower beds and statue. This mid-century landscaping idea gives a wow factor to your home.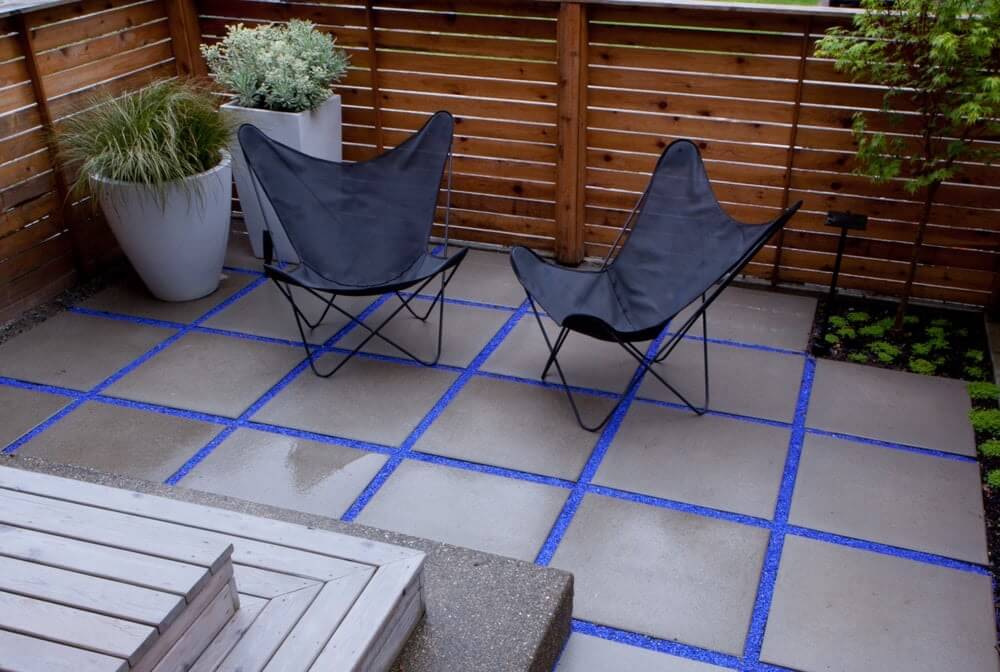 Different Colored Flower Beds
Garden should be given a natural appearance with colorful flowers. If you have a large back or front yard, garden or patio, place the flower beds containing a variety of flowers. Apart from that, hanging flower pots are the best landscaping designs for small yards one can choose.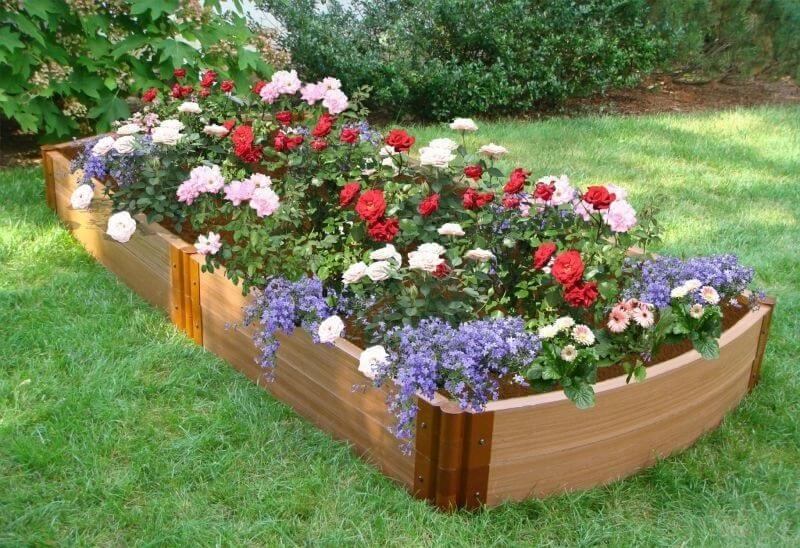 Unique Swimming Pools
Outdoor spaces and backyards can be turned into family resorts by creating swimming pools of different shapes. Besides that, you can place a hammock to read and enjoy juices on the hot summer days. You can look at the various landscaping architectural designs and select your favorite one.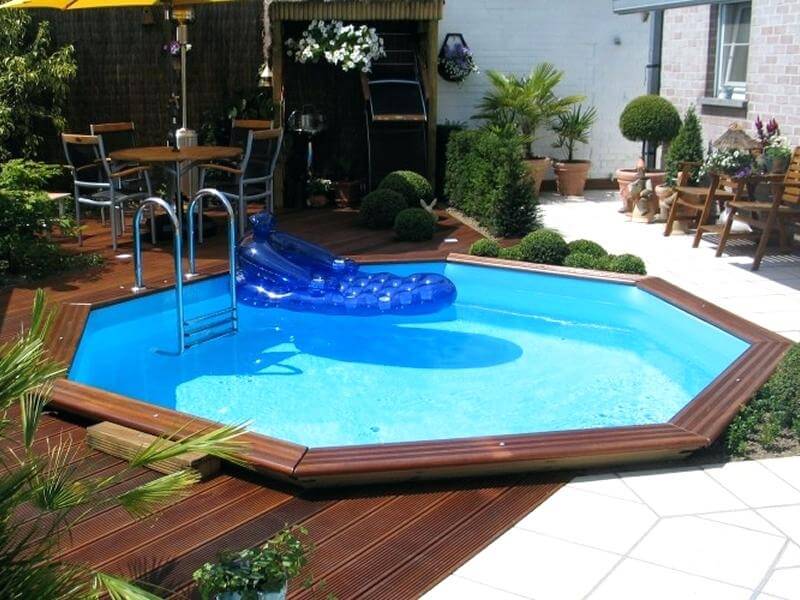 Use of Lavender
Paths of the gardens, entrances, front and backyards can be embellished with lavender. This is one of the most common landscaping ideas for small garden chosen in modern homes. Lavender gives an ethereal feeling in the garden or backyard to the guests who visit your home.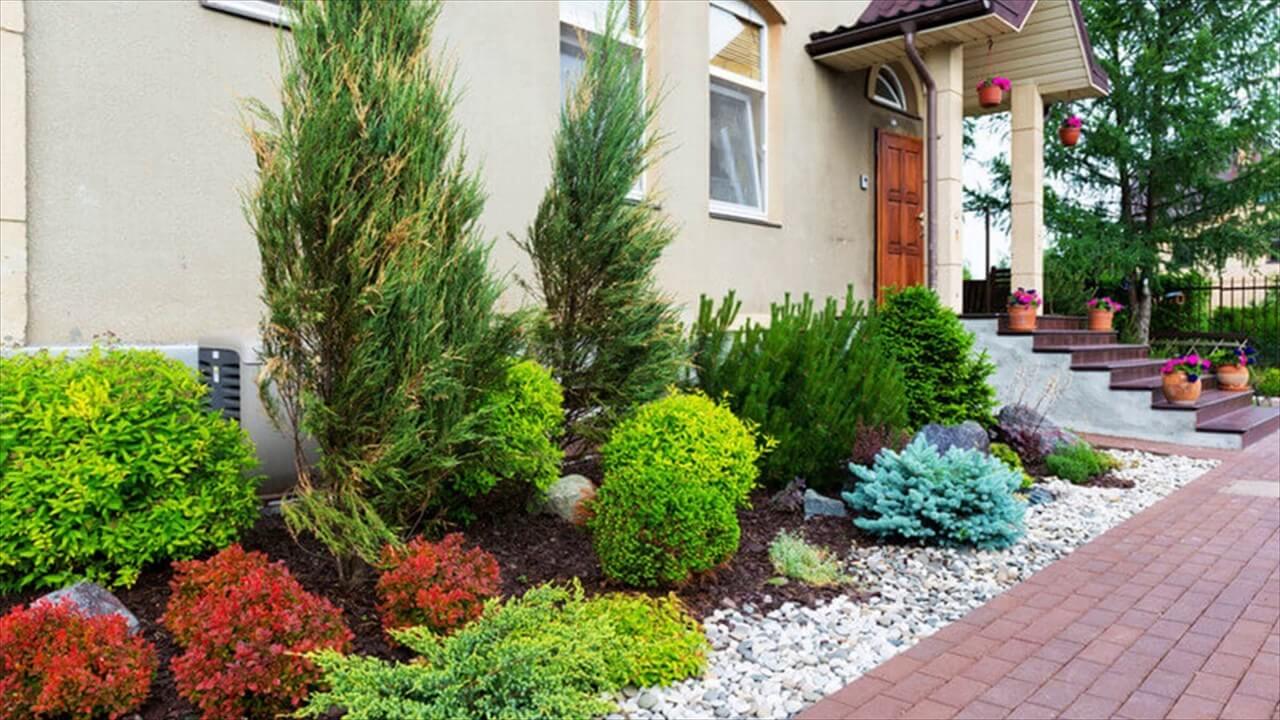 Simple Ideas
Many people love simplicity in their homes, gardens, and backyards when it comes to landscaping designs. If you want a simple look in your garden, pick DIY landscaping ideas like flower pots and paths covered in grass. But, it is necessary to place the plants which can easily grow in your surroundings.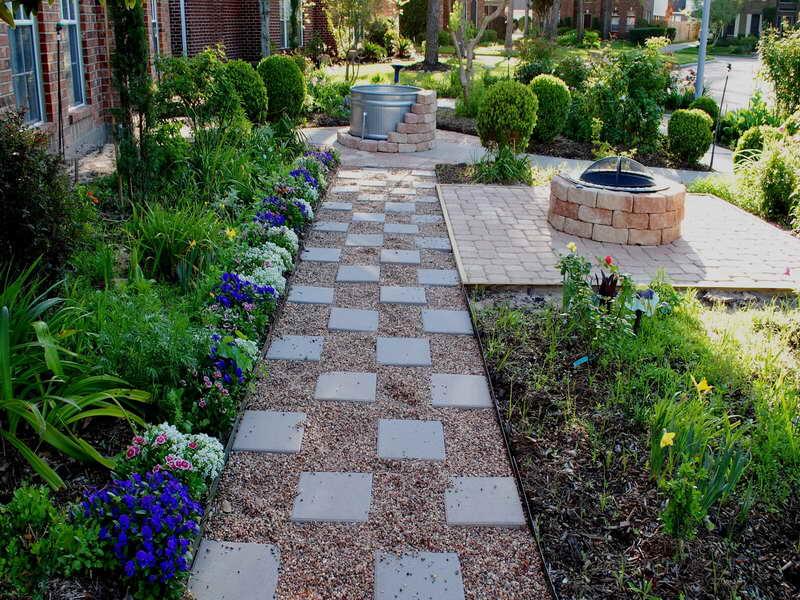 Desert Landscaping
One of the smartest landscaping ideas for small space is desert landscaping design. Adding pebbles, stones and gravel mist turns your garden into the desert. These stones will shine like crystals in bright sunlight. You can then enhance the paths of the gardens or front yards with flower pots.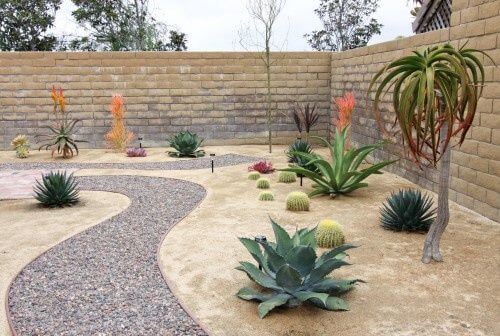 Landscape with Topiaries
Placing topiaries in the front yards or gardens is simply awesome. There are several shrubs and plants which can be used in the outdoor dining area. The guests will be overwhelmed with the ambiance you create in your gardens or outdoor dining area. Topiaries are one of the best landscaping makeover ideas.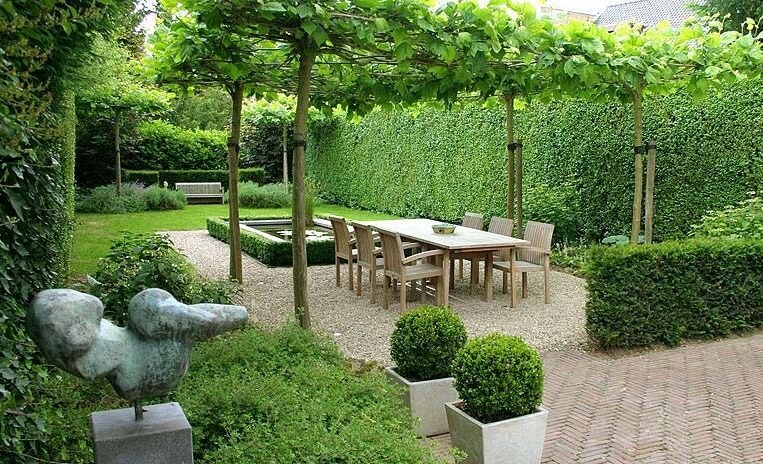 Vegetables and Fruits
Growing various veggies and fruits in the backyard will keep you healthy. If you want the unique landscaping ideas for backyard, plant different veggies such as tomatoes and lemons accompanied with fruits.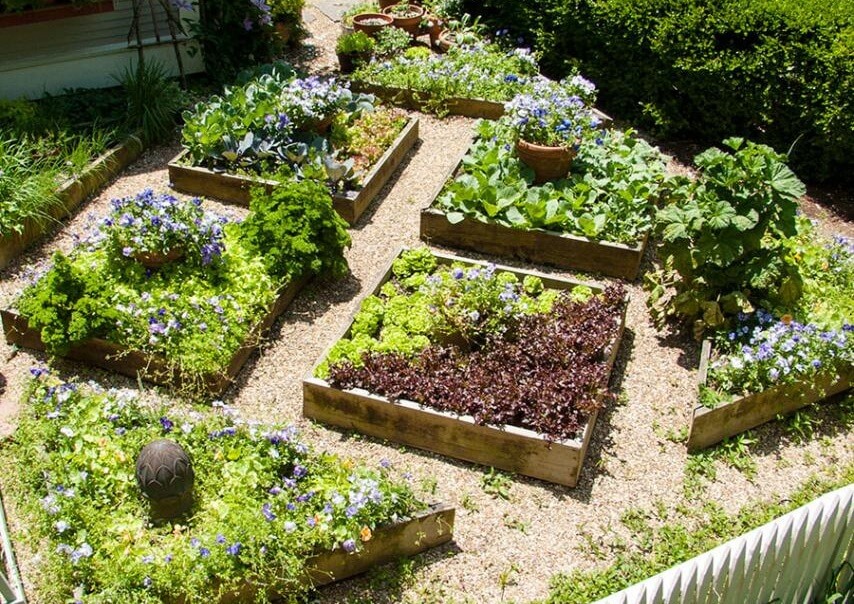 In the current times, you can also choose landscaping services for professional ideas. Gardens, front or backyards should not be isolated and given a rich look with different landscaping architectural designs. The above-listed landscaping ideas are not expensive and just by spending a few dollars; you can get a beautiful entrance or garden. Try these designs and give your garden and backyard a classy outlook.