The gutters in your home play an essential role in preventing water damage over time. Unfortunately, most homeowners often overlook the importance of channels and tend to ignore them until problems arise.
In the past, gutters didn't usually offer an aesthetic appeal since the emphasis was on functionality instead of style. Today, homeowners expect gutters to carry out their primary role while being aesthetically pleasing.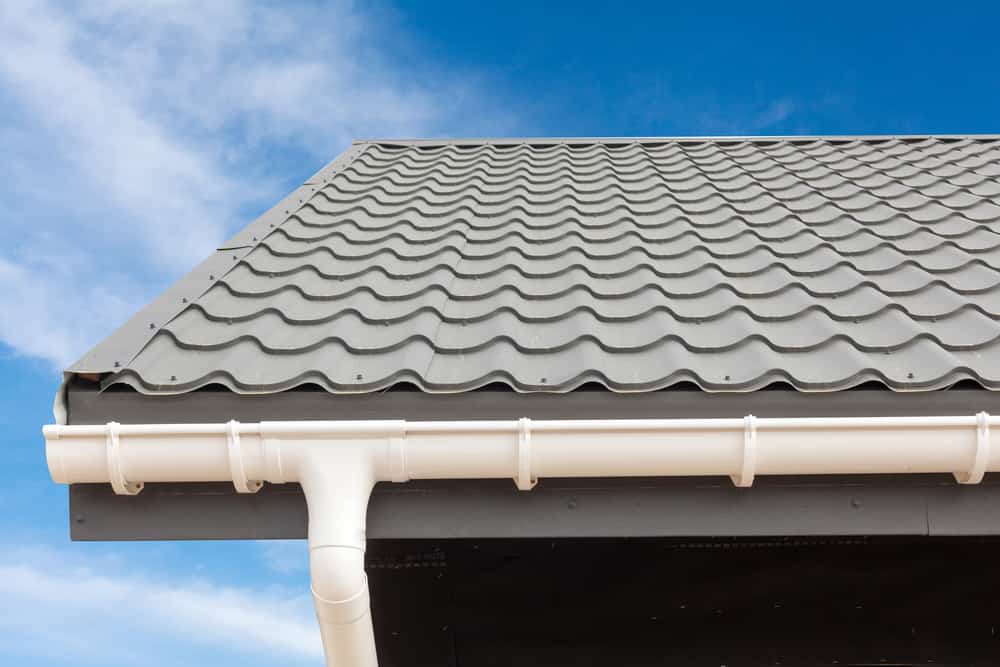 If you're planning to replace the out-of-style gutters in your home with new ones, you'll have a vast selection of choices to check out. If you're having a hard time deciding on the right gutter for your home, you can check out stores like EasyMerchant's guttering to learn more about gutters and proper drainage for your home.
Common Material Types
You can find gutters in various materials in the market today. The selection to choose from is an advantage since you can find the right one to complement your home's outdoor theme.
Vinyl is one of the common materials used in gutters. Throughout the years, vinyl gutters stand out for their durability and easy production by manufacturers. Many homeowners prefer this type because it readily fits in most designs. However, if you want a different build for your home, vinyl might not be the right choice.
Some homes have metal gutters, either in aluminum, copper, or galvanized steel. If you have the budget, metal gutters have a longer lifespan than vinyl but available at a higher price tag. Depending on the material you choose, it has a distinct impact on the overall appearance of your home.
What Are the Different Gutter Styles?
Aside from the material, it would be best to consider the styles that best fit your home. Here are several gutter styles that you should check out.
K-style Gutters
If you closely look in neighborhoods, most homes have this type of gutter style. The K-style gutter is one of the most popular options. If you happen to buy a home, it's likely to have this type of gutter.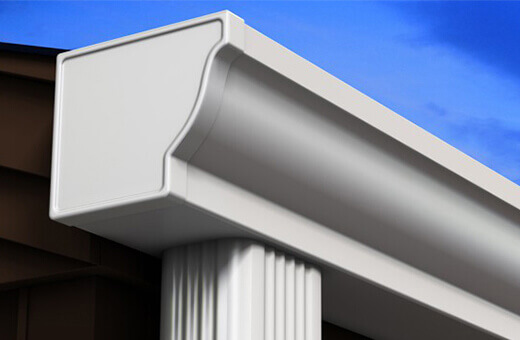 The popularity of this type of gutter style is due to its appearance and the decorative aspect it provides to any home. It stands out with its curved profile that most homeowners find appealing. The appearance of the gutter strikingly resembles crown molding. When it comes to functionality, K-style gutters can hold a large amount of rainwater than the rounded type, making it the ideal choice for houses in areas that receive heavy rainfall most of the year.
The K-style gutters are also available in different materials and sizes. With this advantage, you can choose the material you prefer for your home. Additionally, the flat back on the gutter allows them to be screwed flush against the house's fascia to achieve a seamless appearance.
Half-round Gutters
When you're looking for a gutter style that can impart an attractive factor to your home without going overboard, you can check out half-round gutters. When it comes to its appearance, these gutters are more traditional and work great on houses with a specific architectural theme.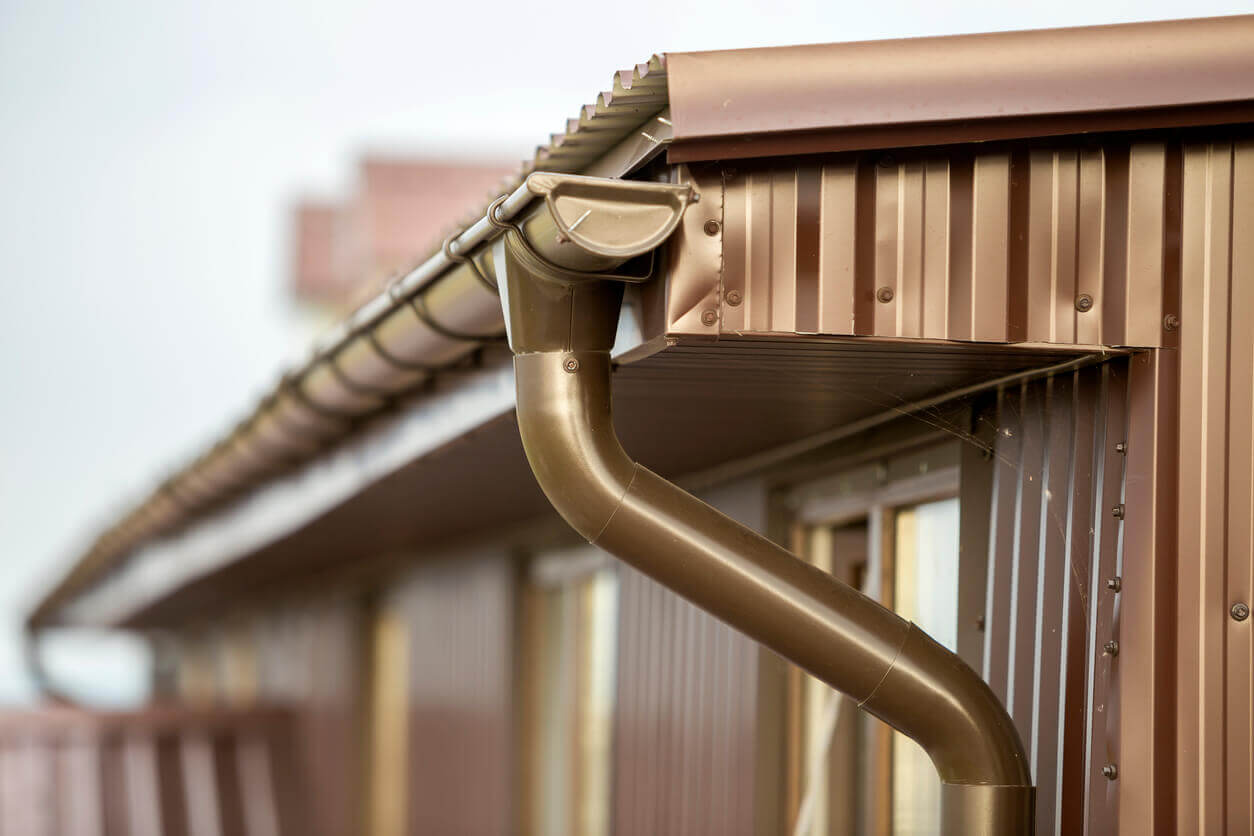 The half-round gutters are available in various styles, such as single-bead, double-bead, and reverse bead types. Regardless of the variation you'll choose, it'll not affect the gutter's performance or the installation process.
You can find them in different materials, making it easier for you to choose the right one that suits your house and effectively boosts the curb appeal. In addition, a professional can readily cut these gutters to fit with the length of your home, and there are even options for hidden hangers to conceal their attachment points.
Fascia Gutters
Among houses that don't have fascia boards, you can consider fascia gutters. With this type of gutter style, it works both as a gutter and fascia board.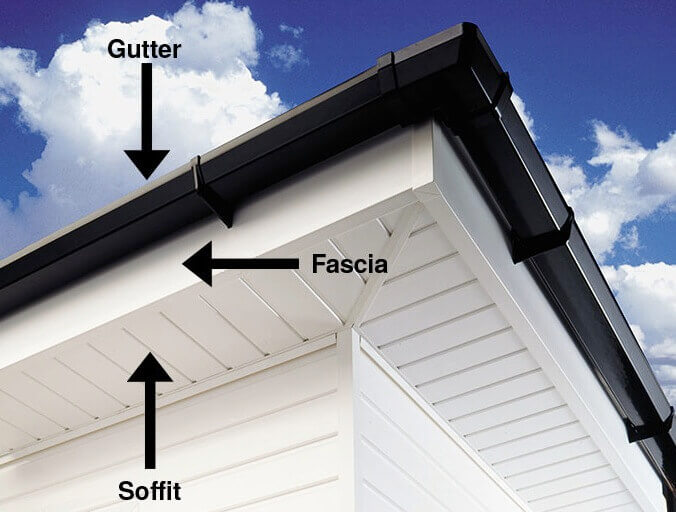 During the installation, they often conceal the borders of the rafter tails so you cannot see them when viewing your home. The result is a seamless line around your home and comes in handy in preventing water damage where the water can enter via the rafter tails. If your home doesn't have fascia installed yet, this type of gutter style is worth considering.
European Gutters
If you haven't seen this type of gutter style, it's generally a variant of a half-round gutter with the bead on the exterior where it's more visible. During the installation of this gutter style, it attaches to the house with a visible half-round hanger.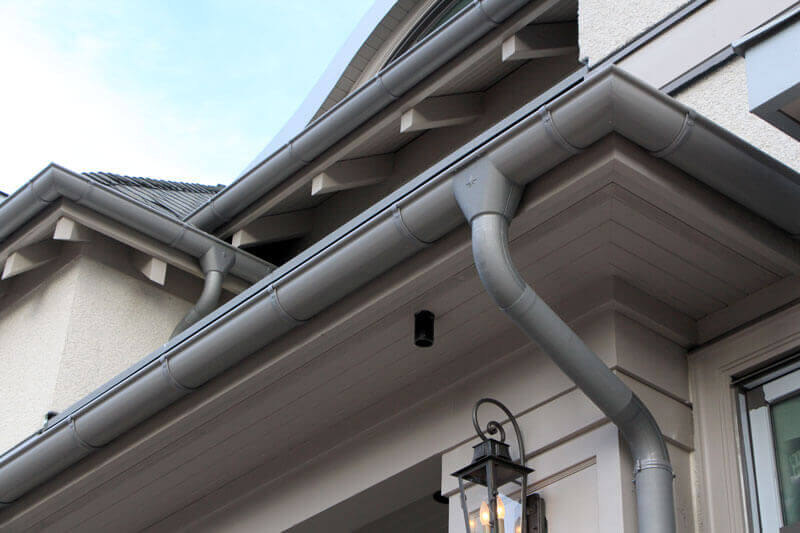 Some homeowners prefer this gutter style due to its aesthetically appealing factor and touch of flair to any house. An option worth considering is installing a copper variant that'll look great upon installation up to the point where it starts to age and shows off its distinguishing patina.
This gutter style is a good choice for areas that are prone to temperature fluctuations or severe weather conditions. Since its composition includes durable materials, it can endure unpredictable weather without damage or ending up ripped from your home.
The downpipes that work with this gutter style are full-round, allowing water to flow freely with a lower chance of blockage. Birds or animals aren't likely to build nests in this gutter since it provides minimal protection, unlike K-style gutters.
Additionally, avoid installing gutter guards since they don't work well with this type of gutter. The best part about this gutter style is that it can easily wash away debris, branches, or leaves away from your home.
Victorian Ogee Gutters
When you have a traditional home, the Victorian ogee or old gothic gutter style might work best. The gutter boasts a unique and decorative façade that complements certain homes. With proper styling, it looks great on most houses.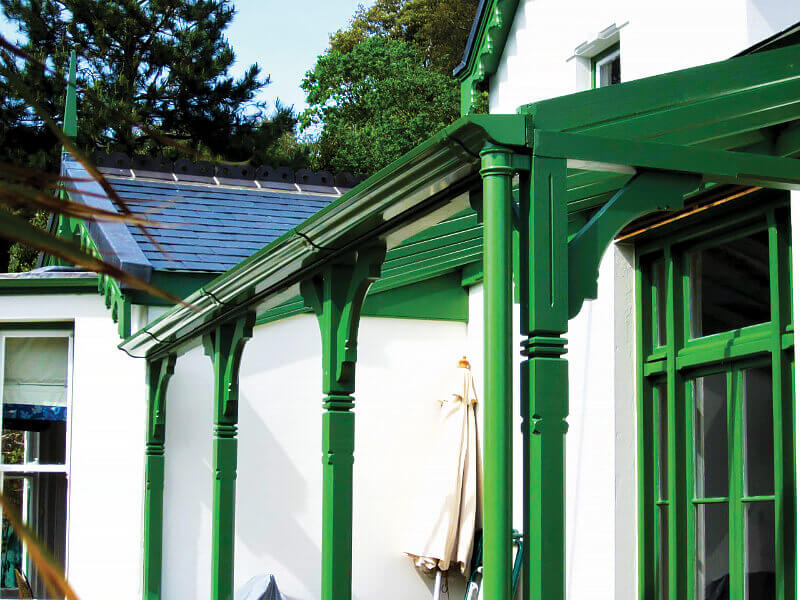 As shallow gutters, they can't accommodate a large water flow, making them a suitable choice for smaller houses. If you're considering this gutter style, they are custom-made to the specifications of your home.
Conclusion
Whether you're constructing a home or replacing the worn-out gutters in your current home, finding the right gutter system is essential. With the wide selection of choices to choose from in the market these days, it's a decision that you need to consider carefully. Selecting the suitable gutter style will improve your home's curb appeal while also protecting your home from water damage in the long run.