Sewer lines can be damaged after some time due to water pressure, clogging, and corrosion. Outside forces can also damage them as they're buried in the ground. And due to its location, it can be hard to determine if there's any damage or repairs that need to be done.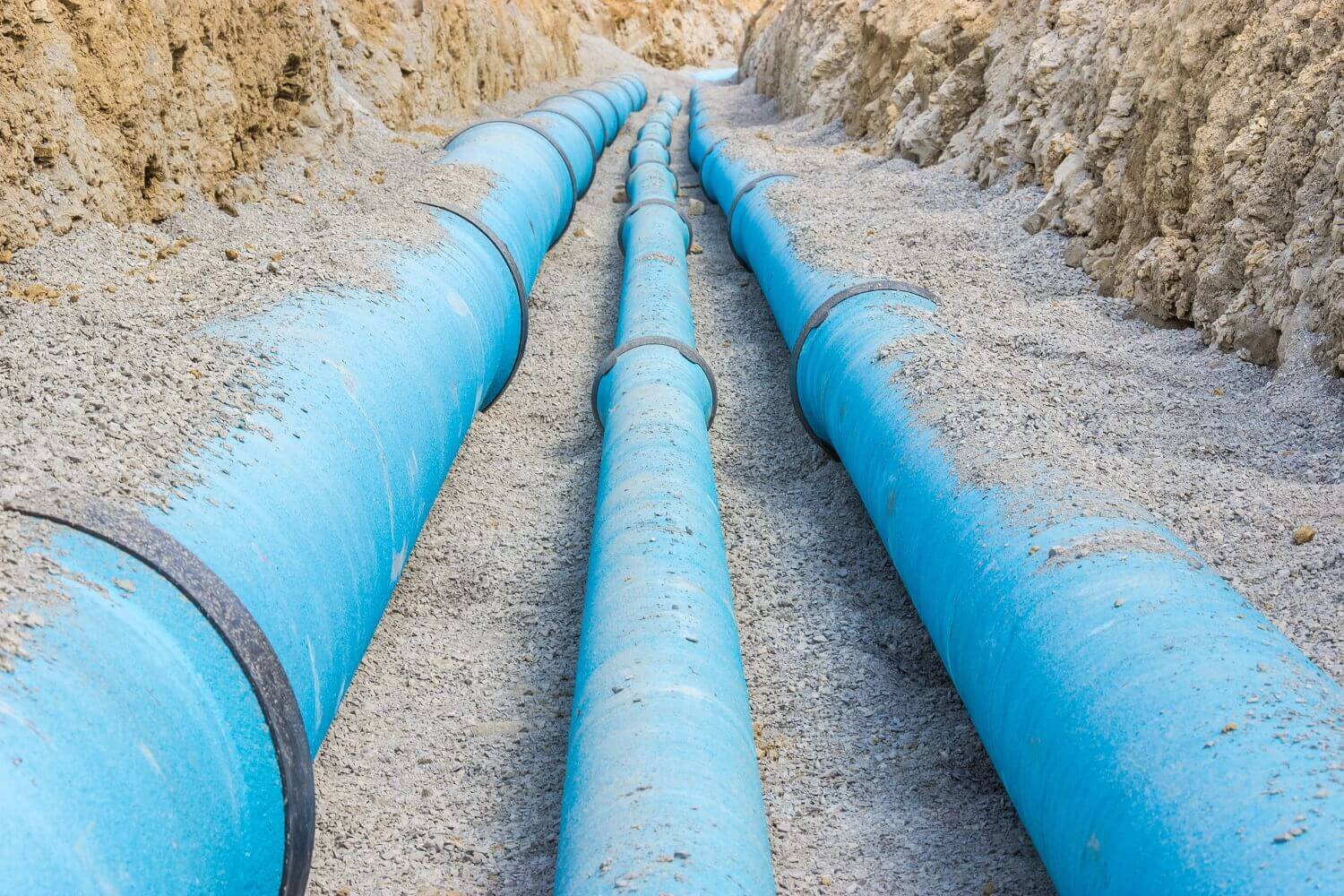 Just like any other property issue, damages in the pipe and sewer lines have to be dealt with before it gets any worse. Calling plumbing services is the best way to have your pipelines checked. You can call a professional like MaxLiner USA to survey your pipes whenever you notice these tell-tale signs at home:
Signs of A Damaged Sewer Pipe
To get to the root of the issue, you need to be observant and alert. But you don't need to crack open your walls and floors to find out if there is damage to your pipes. You'll know that there is something wrong with your piping through the following external signs.
Awful Smell: When sewage lines are damaged, awful smelling gas from your sewage could come from your drains. Sometimes, these gases could even be toxic. So, when you notice foul smells from your sink and bathroom, it's time to call a professional.
Slow or Clogged Drains: Another tell-tale sign is that the water drains slowly in your toilet, sink, tub, or shower. You also might experience clogging and sewage going back up in two or more drains in your home.
Flooding or Puddles Around Your Property: Outside, your lawn can get soggy, and the toxins from the sewage could build up in the soil. It could even flood your property if the piping has been damaged for some time.
Increasing Number of Pests: A rodent infestation is also possible since they can enter and exit from cracked sewer pipes around the home.
Mold and Mildew: Since excess water will seep into the walls, floors, and ceilings, mold and mildew can grow. These are incredibly detrimental to your health and can even cause allergic reactions.
Cracks and Weak Foundation: You could get cracks in your walls and broken slabs because of damaged pipes. Because water is seeping into the ground, it could erode the soil surrounding the foundation of your house and weaken it in the long run.
From something as unnoticed as a sewer pipeline, your whole home can end up in disrepair. But one of the ways to quickly repair damaged pipes is through a process called pipe lining. This process can restore corroded, leaking, and cracked pipes.
This method is quite efficient because you don't need to dig up your garden, lawn, or driveway to inspect and repair the pipes. Hence, you can save time and effort whenever you need to have your pipes or sewer line checked.
The Pipe Lining Process
Pipe lining starts with draining all pipes in the property. Then an inspection follows, using a small camera that is maneuvered through the pipes. The repair team has to check the condition of your pipes if there are any cracks or other problems.
Afterward, the line is thoroughly cleaned using a machine. Next, a pipe liner tube that's usually made out of fiberglass cloth is assembled. Then a blue-light responsive epoxy resin is applied and saturated throughout the pipe lining.
Then, this pipe lining is inserted into the sewer pipe. It is then inflated and cured to make sure it's fixed in the old sewer pipe. Blue-light is a faster and more innovative method. Other methods use steam or hot air, which is also effective, but it does take a longer time to cure.
How Long Can Pipe Lining Last
Pipe lining doesn't last forever, but it could last a pretty long time. The purpose of pipelining is to double the lifetime of the pipe you currently have. It typically comes with an insurance of 50 years, but the actual pipe lining can exceed this period. Some can last a hundred years. That's more than the average human life span!
But some aspects can affect the durability of a pipe lined sewer. Tree roots and earthquakes are some forces that can damage the pipes again. But another factor is the material. Nowadays, pipe lining comes in four different types. Each type is installed through a unique process and has varying life expectancies.
Pull-In Place
Pull-in place pipes can last for up to 40 years. Usually, this method is used to fix damages such as gaps and wide cracks. Its namesake is from the process of pulling the liner saturated with epoxy.
In this method, two points of entry are necessary. In the first one, they insert the lining by drilling it into the existing pipe using steam. The other point of entry is to pull the liner through. They then blow it up with air and let it dry.
Internal Pipe Coating
Next up is internal pipe coating, which can last for more or less 50 years. This method is best used for sectional drain fixtures and long pipes with corrosion, cracks, root damage, and holes. The damaged line is fixed by applying epoxy through the drain using a pump and a bendable metal tube. Then, a rotating brush spreads the epoxy throughout the length of the pipe's interior.
Cured-In Place
Another pipe lining that lasts for 50 years is this method, but it's best used for wider lines. To start the process, the pipe is cleaned and dried. Again, the lining is applied to the damaged sections, which is then fastened into place using UV light, steam, or hot water.
Pipe Bursting
Out of all the pipe lining methods, pipe bursting lasts the longest. Believe it or not, it can last for 100 years, but it can be a noisy process. Pipe bursting begins by digging on either end of the damaged pipe since two access points are needed. In the entry point, a bursting head is inserted. To push it through the length of the line, hydraulic power is used. The bursting head pulls a new pipe through the existing one. As this new pipe enters, the older damaged line is broken and taken out through the second access point.
Conclusion
The pipe lining method will depend on the type of pipes and the extent of the damage. These processes need to be done by professionals since they have the knowledge, equipment, and license to do the work. Obviously, you can't DIY this project with only home piping materials and basic plumbing skills. It's an incredibly innovative method that allows pipes to be repaired without causing too much damage in the surrounding area.
However, it's important to remember that you need to keep an eye out for any signs of pipe damage for this to work. If the pipes are far too dilapidated, a total replacement might be the only way to go. Nonetheless, pipe lining is not just innovative, it's also cost-efficient and reliable since it can also last for 40 to over a hundred years.