Construction projects need a great deal of coordination due to the large number of individuals that are involved in the process. Fortunately, technological advances make it easier for teams to collaborate throughout the duration of a project.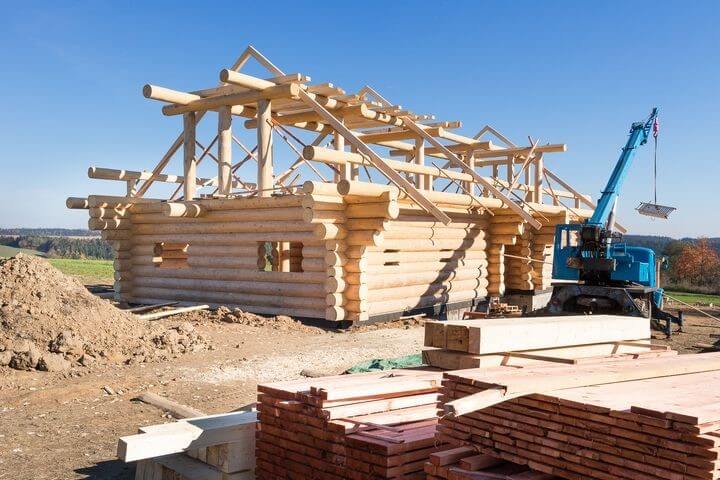 Construction project management software helps store all of the information about a task in one place where it is easily available to everyone involved in the project, which is quite beneficial. Here's a look at eight reasons why construction job costing software is so beneficial for companies to use.
1. Streamline All Processes
Simplifying operation is a significant benefit of using job costing software. It simplifies the process of keeping track of purchase orders, invoices, personnel details, projects, and other important information.
Purchasing orders may be approved by accounting and placed in their project file, making it easier to remain on budget. This information is provided in a central place accessible from any location, saving time and money for construction businesses.
2. Accurate Data
Additionally, this program contributes to the accuracy of the information that is transmitted. Purchase orders, invoices, and other information are all consolidated into a single location, making it simpler to keep track of the project's overall expenditures.
You can see whether the project is starting to go over budget, and you have all of the information you need to figure out how to bring it back on track. It's a more open and transparent procedure. When information is stored in files or tabulated by hand, a piece of paper can be misplaced or forgotten. When you utilize job costing software, you will not have this problem.
3. Manage Your Budget
Keeping track of your project's budget may be difficult and intimidating at the best of times. This, in turn, may lead to you making certain mistakes that might have a substantial impact on your budget in the long term. Purchasing supplies and other goods that are required for your specific project might easily result in blowing your budget.
However, if you have construction work costing software on your side, you can ensure that you do not unintentionally purchase the same item more than one time. It allows you to see for yourself just how much money you've already spent, which helps you to avoid spending more than you should be.
4. Improve Communication
It would be an understatement to suggest that communication is essential when it comes to building a good connection with your client. Construction job costing software assists companies in finding a way to provide accurate updates to their clients about things such as project progress, cost savings, any milestones that have been achieved, whether the project's deadlines are being met, and general information about the project's status.
The more communication there is between you and the customer, the better the connection will be, and the more likely it is that they will be eager to collaborate with you on a future project. Everyone will be able to communicate the most up-to-date information, which will ensure that the project runs well. The information that has been finished and what is required may be uploaded by those who are working on the project site, and other contractors can keep up to speed on the progress of the project.
5. Better Planning
It is easier to plan ahead of time when a building estimate is correct. The better prepared you are, the more probable it is that everything will go well. This sort of software also provides a more accurate picture of future expenditure and may even point out ways to prevent making costly mistakes while also assisting in saving a significant amount of time and money on building projects that are now under construction. Overall, job costing software may assist you in keeping track of everything you require in one convenient location.
6. Improved End Results
Overall, it is safe to conclude that having construction job costing software on your side will enhance your life, better your career, and assist you in making your staff more productive in their jobs and lives. This program may help you avoid costly delays and budget overruns. It can even assist you with a range of duties such as calculating, paperwork, scheduling delivery, and acquiring any permissions necessary for the current project you are working on. Managing the finances of a building project is not an easy task, and a little extra assistance in the shape of software is always appreciated.
7. Save Money
Saving money is always a good thing, and this is especially true when it comes to your building project. You will be able to purchase additional supplies if your financial situation improves. Making the most of construction job costing software allows you to make the most accurate predictions about how much a project will cost.
This is because the program is highly reliant on true data rather than past experience or just predicting results. These savings can be applied to your project or even passed on to your clients, who will be grateful and more willing to work with you in the future because of your efforts.
8. Help Grow Your Construction Business
When you utilize this sort of software, you will be able to better plan for the future. You will be able to create more reasonable time estimates because of the gain in efficiency, and you will be better prepared to plan for future work.
Additionally, you experience fewer losses because the program assists you in staying on top of prices and maintaining your budget to the greatest extent possible. No more squandering your time and resources on repeat orders, mistakes, and miscommunications.
This software can significantly boost customer satisfaction, which is one of the most compelling arguments in favour of its adoption. The project manager can keep on top of the entire process using this software since it consolidates all of the information in a single location. Customers will be pleased if their projects are completed under budget and on schedule.