Your roof is one of the most important parts of your home. It offers general protection to you and your entire family from outside elements.
It is made of weather-resistant materials and construction to ensure that it will last long. It does, however, necessitate caution to retain its integrity.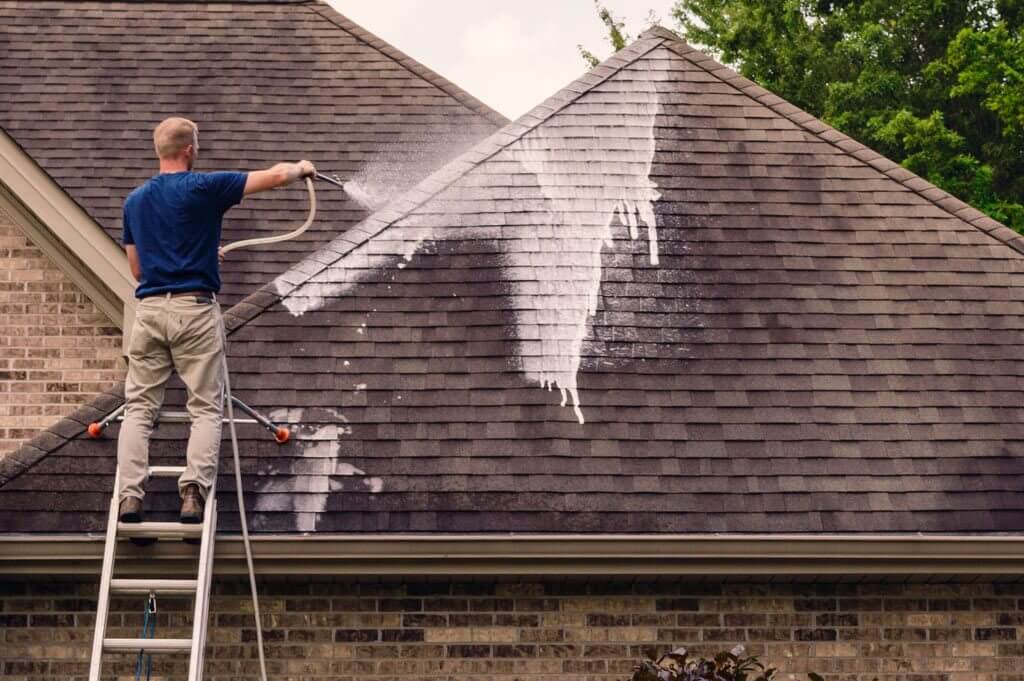 The following are some of the reasons you need gutter cleaning service for regular roof cleaning.
Safeguard Your Home's Interior
One of the most important reasons to clean your roof throughout the year is to keep your home's safe from harsh weather. Numerous factors can jeopardize the structural integrity of your roof and hasten its demise. Cleaning your roofing materials is necessary to avoid moisture damage that can develop if moss is left on your shingles for an extended time.
In addition, dirt and grime can cause shingles to break from the roof deck, exposing sensitive structure portions. It might result in leaks and damage to your home over time.
Preventing Water Damage
One of the most severe risks to your property is water damage, which may cost thousands of dollars to repair. Roofs that aren't maintained regularly can develop missing tiles and shingles, which loosen and fall off the structure. When it rains or snows, water might leak into the house through cracks or holes that have developed owing to a lack of protection.
Unfortunately, water damage may wreak havoc on your home's carpet and furniture. It can also lead to mold and mildew growth if left too long. Cleaning your roof can prevent your family from mold exposure and make your home safer for you and your family.
It will help protect the home's value if severe damage happens. If your home has been damaged by water or mold, it may be more challenging to sell.
Increase The Curb Appeal of Your Home
The proper roof cleaning involves removing leaves, debris, and grime. Doing this can improve the appearance and appeal of your outdoor space.
Cleaning your roof can also make your property more attractive to purchasers if you plan to sell your home, this will. It demonstrates that it has been well-maintained. In other words, it will generally increase the overall value of your home.
Keep Your Home Cool
Algae and mildew can form on your roof if you don't maintain it clean. These fungi cause the roof to absorb heat, making it difficult to cool your home in hot weather and during the summer.
Professional roof cleaning can help your air conditioners run more efficiently and produce a more relaxed environment for less money.
Maintain the Warranty on Your Roof
Many homeowners believe that having their roofs cleaned is unnecessary because they have had a warranty for several years. Your guarantee, however, may have limitations, and if you don't inspect your roof for damage, it may become void.
The simple fact is that a guarantee will not extend the life of your roof; only regular maintenance and washing will. Furthermore, most roofing manufacturers recommend that you clean your roof regularly.
Conclusion
Many times, roof and gutters seem not to play an aesthetic role in keeping your home look clean. But it doesn't make them any less important to maintain. It is one of the most crucial parts to keep clean.
Unlike many other house improvements, homeowners appear to ignore this important part of the house. A regular gutter cleaning service can help you avoid costly damage.