You have to clean the gutter after a certain period to keep it in good condition. A ladder is one of the most essential pieces of equipment that help you to clean your gutter.
Many people out there argue that it is not safe to put a ladder against the gutter, as sometimes it can damage the gutter. Typically, it depends on several things such as the robustness of the gutter, the size, shape, and weight of the ladder, etc.
Though it is safe to lean the ladder against the gutter, we recommend not to do it as it can get scratching your watercourse and even can damage it if you don't do it wisely.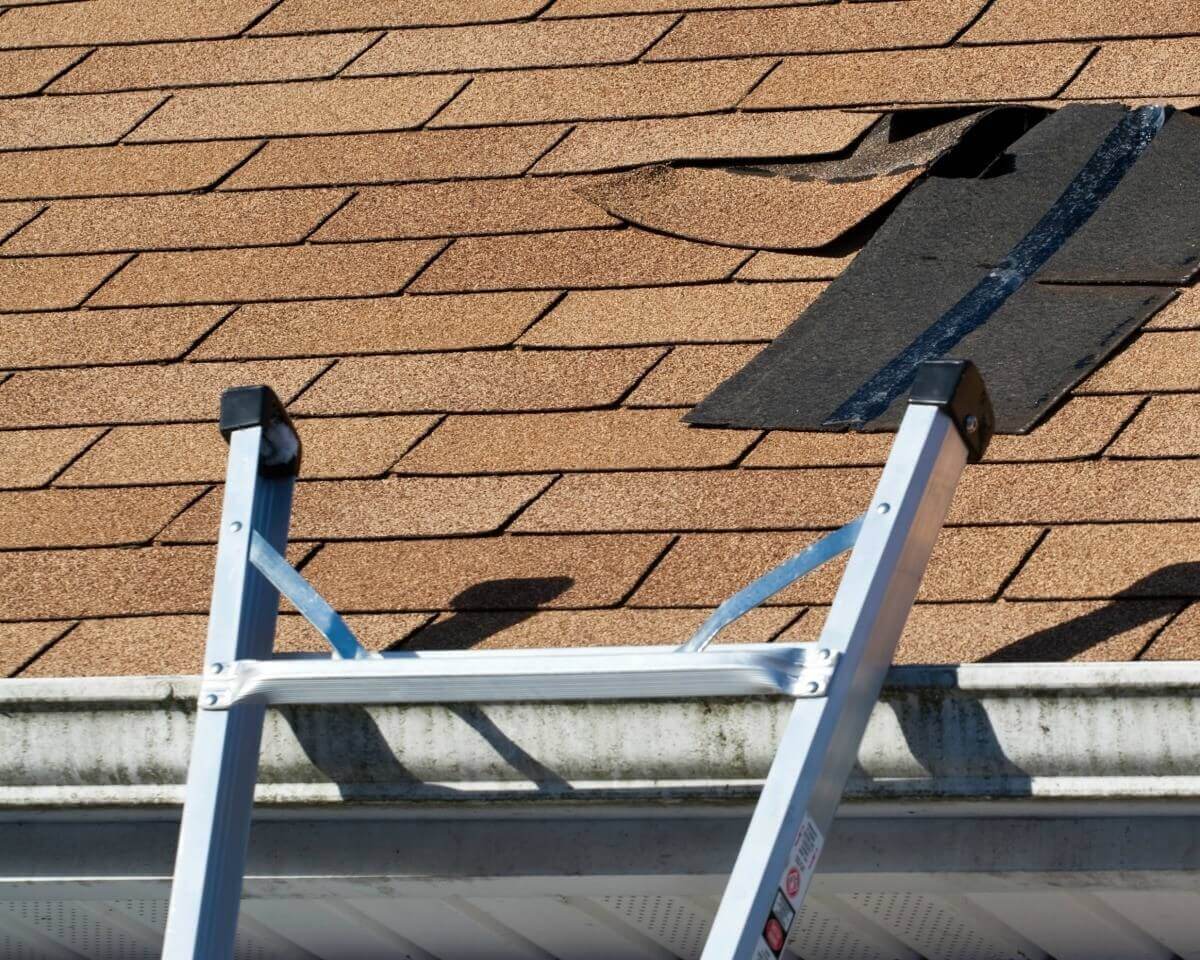 However, in this article, we will discuss how you can safely put a ladder against the gutter and what things you should take into account. So, stay tuned & keep reading.
When Is It Safe to Put Ladder Against Gutter?
If the house you live in is less than 10 years old, then you can easily lean a ladder against your gutter without thinking about safety issues. Usually, the gutter of a new house remains strong for up to 10 years.
But, putting ladders against a gutter in a house that is more than 10 years old is risky. In that case, first, you have to inspect the gutter whether it is still strong or not. If it seems strong and can withstand the pressure of a ladder leaning against it, you can put a ladder without any risk.
Apart from checking the gutter, you have to test out the ladder as well that you'll put. Make sure that the ladder is lightweight, and the shape is not much bigger. There are plenty of gutter cleaning ladders available on the market, getting the right one is a bit difficult.
Now, you may have a question: why should you choose a lightweight ladder, right? Well, if the ladder is heavy-weight, it will put much pressure on your gutter that may damage your gutter.
How Do You Use a Ladder Without Damaging Gutters?
Many people out there look for alternative ways of using a ladder that won't damage gutters. Keeping that in our mind, we have come up with a pair of solutions that you can apply to use a ladder without damaging gutters. These include,
a) You can use a ladder stand-off, offset, stabilizer, or stay that is a curved part that you can attach to the top of your ladder so that the ladder's weight is on the roof and the gutter remains untouched.
b) Ladder mount can also be used that hook into your gutter to shield the gutter's outside and distribute the ladder's weight onto the back part of the gutter.
What Size of Ladder Do You Need to Clean Your Ladder?
What length of ladder do you actually need to clean your gutter properly? The maximum number of people select the wrong size gutter, which increases the possibility of accidents. That's why it is essential to get the one that comes with the right size.
There is a common thing of concern: what's the right size of a ladder. Well, for a single-storey house, go for a ladder which is 15-17 feet long. The size is perfect for the regular height of a single-storey building, which is 11-12 feet.
On the contrary, you have to pick a ladder 19-22 feet long that is applicable for two-story buildings. Most of the two-storied buildings are about 15-17 feet in height.
So, during the purchase of a ladder, measure its height first and compare it to your gutter's height.
What Things You Should Consider While Choosing the Best Ladder?
To have the best ladder, you have to choose the right one. But, how do you know which one is good and which one is not? Keeping that in our mind, we have come with some points that you have to consider during the purchase of a ladder.
1. Height
This is the first thing that you must consider while cleaning the gutter of your house properly. The height of your ladder should be correct to reach the gutter. Otherwise, it is mostly impossible to clean the gutter properly. That's why you have to select a gutter that is taller than your house so that you accomplish the task without confronting any difficulties.
2. Adjustable Legs
Make sure that the ladder you are going to buy has adjustable legs. Why are adjustable legs necessary? This question may come to your mind, right? Adjustable legs play a crucial role when placing the ladder on an uneven surface. To make the ladder stable, you have to choose a ladder with adjustable legs. These types of ladders are expensive but they will surely add value.
3. Weight of the Ladder
You can't deny the importance of the weight of a ladder. It should be too heavy or too lightweight. A heavy-weight ladder puts much pressure on your gutter; thus, your gutter may even damage. Besides, if your ladder is heavy-weight, it is difficult to move it from one place to another place. In contrast, a lightweight ladder may not remain stable and cause severe accidents. That's why you have to contemplate the weight of the ladder during purchase.
4. Load Capacity
This is another important fact that you must take into your consideration as well. While purchasing, ask the seller how much load the ladder can handle. It should be over your body weight. Try to pick a ladder that has maximum load capacity so that you can remain stress-free when cleaning your gutter.
Final Thought
Hopefully, you have perceived whether it is safe to put ladder against gutter. Leaning the ladder against the gutter is not unsafe at all, but you have to examine the gutter first whether it is strong enough or not. If not, then don't go leaning the ladder against the gutter instead of climbing on the roof.
You can also use ladder mount or stand-off to lean ladder against your gutter that will protect your gutter from damage. So, this was the discussion regarding the question: Is It Safe to Put Ladder Against Gutter? We hope you have enjoyed it.