Storage sheds are usually small, single-story, and attractive roofed structures, typically in a backyard or open spaces for various purposes. Sheds come in unique styles and sizes, from open-sided facilities to cover bicycles and store garden tools to large metal and wood-framed structures for warehousing and commercial purposes.
Outdoor sheds are a great way to add extra space to your property, and it might not strike you as the most beautiful thing in the first place, but once you use it, you'll see how it can transform your whole outdoor space.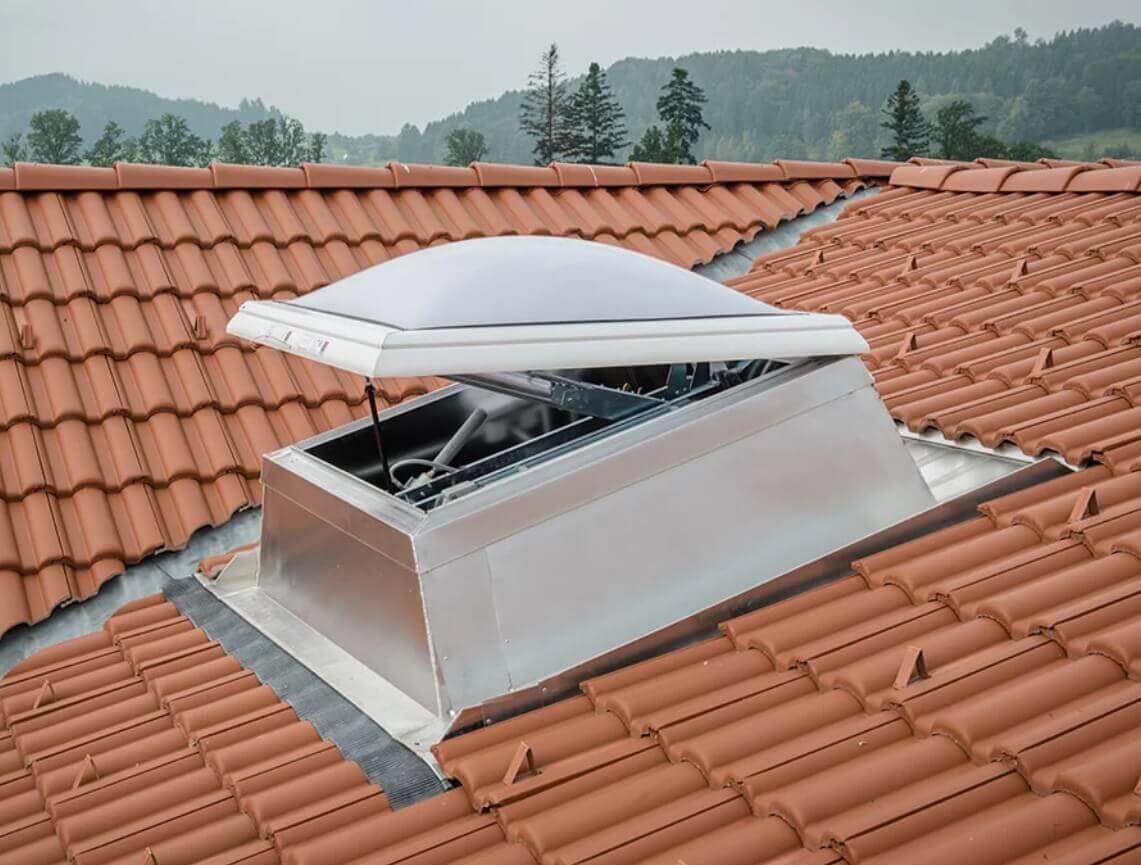 Installing domed roof hatches is ideal for providing economic and convenient access to building roofs. It may not have intersected your mind, but domed roof hatches do not only provide easy access to your roof but can also enhance your storage shed's efficiency by reducing your energy bills.
Domed Roof Hatches has 1" Fiberglass Insulation
Proper insulation is one of the essential aspects to help your property reduce energy costs. Insulation helps facilitate heat exchange through a surface such as a wall, duct, attic, or roof.
In a well-insulated establishment, less warm air escapes from the property during the winter, and less cool air escapes during the hotter seasons, reducing the amount of energy needed for heating and cooling.
Domed roof hatches have 1" fiberglass insulation, which means that your storage shed won't have to worry about scorching heat waves and drastic weather. By installing domed roof hatches, it guarantees insulation in your storage shed.
Domed Roof Hatches has a Continuous EPDM Foam Weather/Draft Seal Gasket
Aside from the domed roof hatch's fiberglass insulation, domed roof hatches also provide a flush tight-fit structure that is perfect against any weather conditions. Your roof hatch will undoubtedly be sealed and protected with this feature.
If you want a little more security, domed roof hatch units also have inside and outside padlock provisions.
Clear Polycarbonate Dome Feature
When working in a storage shed, having the right amount of lighting is necessary. With the roof hatch's clear polycarbonate dome feature, you can save money on energy bills since this feature can serve as your light source during the day.
Not only that, the domes are manufactured to have UV-resistance coating, so you won't have to worry about the dangerous effects of direct sunlight. Healthy and energy-efficient- now that's what you call a good investment.
Durability
When purchasing new materials, we always opt for those that last long to help you save money on repairs and replacement. When purchasing domed roof hatches, not only does it promote energy efficiency, but it also promotes longevity.
Domed roof hatches have heavy-gauge construction with corrosive-resistant materials that can last for many years. You won't have to fret about wasting more money on another roof hatch for replacement.
If you're searching for a more energy-efficient alternative to help your storage shed, then installing domed roof hatches might be the next best thing to do. Make sure to contact or ask for advice from professionals on the best type of roof hatch that will enhance your storage shed's efficiency and functionality.