If there is one place where having a pool in your building can be considered a must-have amenity, it will definitely be desert cities for obvious reasons. The nearly year-round hot and humid climate is one of the reasons why swimming is a very popular form of recreation in these desert cities.
Swimming pools, of course, are the epitome of luxurious relaxation at home, alongside a bubble-filled bathtub or a Jacuzzi.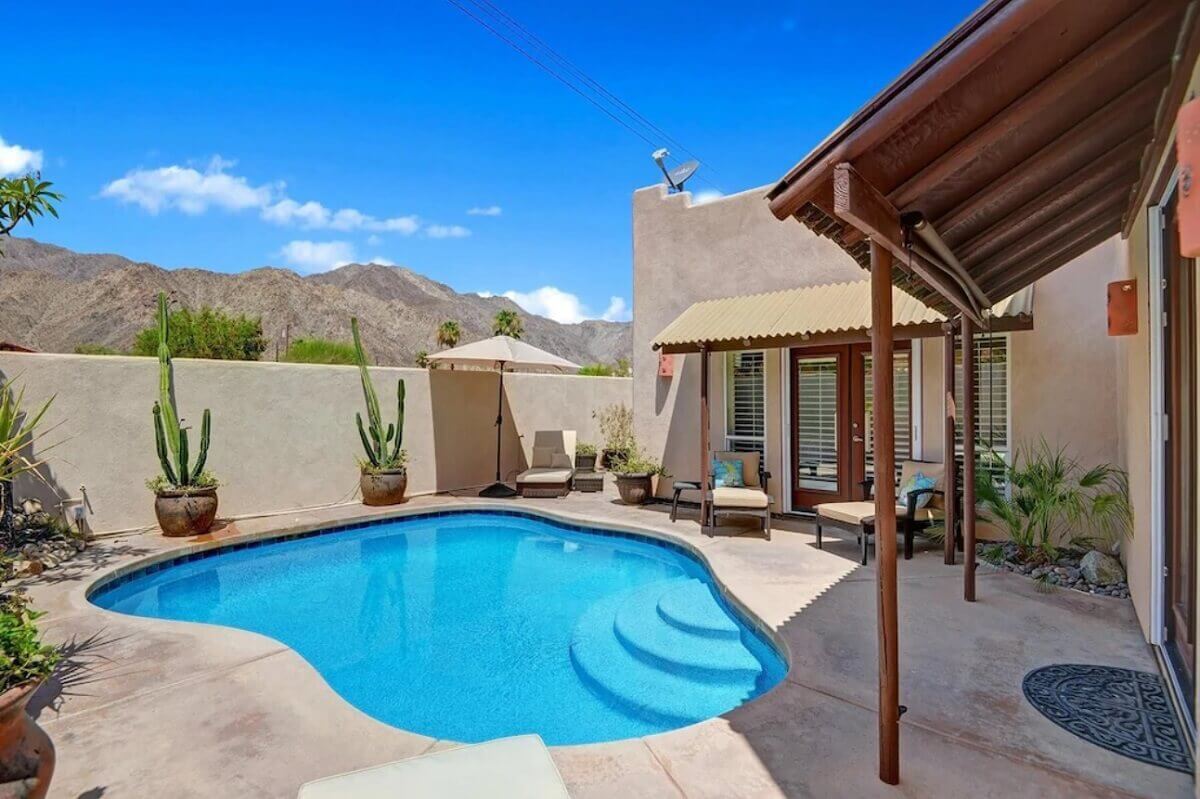 If you are thinking about installing a pool in your building, there are a few things you should think about in terms of design, building materials, and other elements that go into designing and building a pool. The same elements apply whether you build the pool yourself or hire professionals to do it for you.
The Cost of Building a Pool
There are numerous moving parts that come with building a pool, including materials, permits, accessories, and more, all of which cost money. As a result, it is best to decide ahead of time how much money you are willing to spend on the entire project.
This will guide you in making better decisions as you progress toward your ideal pool.
A pool is a great place to unwind, but you also need to see how much it'll cost you every time you swim in it. So, better be prepared with a budget.
Pro Tip: When creating your budget, make it flexible enough to allow for a slight overrun, but only to a certain extent.
The Design of Your Pool
There are numerous pool designs to choose from. Skimmers, infinity pools, river view pools, natural pools, fire and water pools, tropical beauty pools, and built-in bar pools are among the more popular options.
Some of these designs incorporate fiberglass, vinyl, concrete, and pipe fitting accessories and other materials. Before settling on a design, carefully weigh the advantages and disadvantages of each one.
For this part, it may be necessary to seek assistance from one of the reputable swimming pool companies in Dubai.
These companies will have qualified pool builders who can help you understand the fundamentals of swimming pool elements, such as how chemical management systems work and other elements, as well as what each choice would mean in the long run, which will assist you in making a decision.
The Features of Your Pool
Aside from the elements that make the pool function, the other features you select all contribute to the atmosphere and experience you will have at your pool.
Consider elements such as your preferred underwater lighting, whether you want cascading waterfalls or dynamic jets, and whether your pool deck will have pebble borders or palms for shade.
Yes, these extra features will increase your overall pool cost, but adding or retrofitting them in the future will be more time consuming, messy, and expensive than including them from the start.
The Size and Shape of the Pool
Although the size and shape of a pool are design elements as well, they are getting their own section because they are so important.
Here's why: aside from the role that the shape and size of your pool play in how it looks, they decide the functionality of the pool. On that note, the best way to go about deciding on the shape and size of your pool is to consider what you'd use your pool for the most.
Fitness pools, for example, are typically rectangular because they are frequently used for running laps. If the pool will only be used for relaxation, you can be a little more creative with the shape and size, but keep in mind the size of your space - so perhaps nothing too ambitious?
The Life Span of The Pool
The real question is, are you looking for a one-time installation or a permanent fixture in your building?
You're probably wondering what the difference is. Well, the difference is in the pool's longevity and the time it will take to install it.
If you need your new pool almost immediately or if your budget is limited, an above ground pool that is a temporary installation (because it comes in a kit that can be set up in a matter of days) may be the best option for you.
However, if you want something more permanent, especially since the weather in desert cities is always hot, an in-ground pool may be a better option. It should be noted that these types of pools are more expensive and take longer to install; in many cases, up to 6 months.
The Maintenance It Requires
Pools that are well-maintained are assets that help increase the value of a building. However, the proper maintenance of your pool will come at a cost either in terms of time and money.
Time mostly, if you decide to take on the task of pool maintenance yourself.
Money, if you decided to outsource the task.
Choose your option carefully because it is critical to consider and plan for your pool's long-term maintenance needs.
Pro Tip: Consider hiring the swimming pool company or contractor who installed it to help you with pool maintenance, as they are often better equipped to care for your pool than you are.
What Next? Choose a Professional Install Your Pool
Unexpected setbacks or costs are common in any construction project, and pool construction is no exception. Do-it-yourself may seem attractive but what would you do if something serious were to go wrong.
Professional pool builders spend years honing their craft, which is why they can install stunning pools every time they are called upon.
Working with a reputable pool construction company will ensure that your pool is a destination to look forward to rather than a hole of regrets. Choose wisely.
That said, allow yourself as much time as you need for this step. Compare prices and contractors, but more importantly, look for swimming pool companies that are open about their process and pricing, as well as have a track record of satisfied clients.
Pro Tip: Before you begin the actual construction and installation, make a list of everything you want, down to the type of material you want to use. This ensures that your first meeting with your swimming pool contractor goes smoothly and that you get an accurate quote right away, with no surprises later on.