Similar to other careers, working in construction also comes with several risks. Construction hazards, such as working at height, moving objects, excavations, and slips, are always present in every project. These construction hazards can cause severe injuries and even death.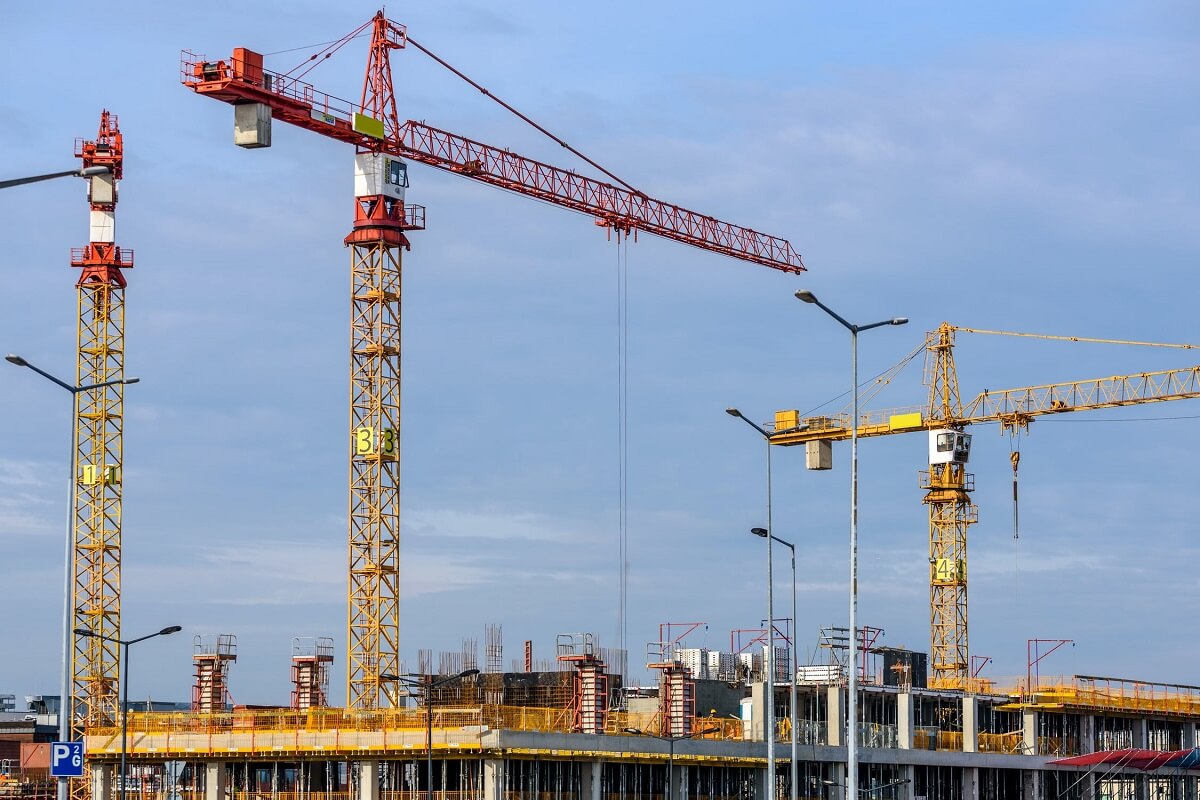 To ensure your success in the construction industry, exert time and effort to prevent hazards and risks in these ways.
Tips to Prevent Hazards and Risks in Construction
Identify Risks
It'll be very challenging for you to avoid risks on-site if you don't know what risks are present in the first place. Keep in mind that construction sites present different risks, and each requires different measures to ensure safety.
According to EcoOnline, awareness is one of the most important practices to prevent hazards and risks in construction. As a construction worker, you should be fully aware of all the hazards and risks present on-site before you enter and start working. Being knowledgeable about the site will make it easier for you to remain safe from risks.
To identify risks and hazards at the construction site, ask someone to accompany you as you check the area. If signs are new or vague to you, ask questions. It's also essential to know where the nearest exits are and what the protocols are during emergencies.
Participate in Safety Training
Just because you can learn a lot of things on-site doesn't mean that you should skip safety training. On the contrary, undergoing safety training should always be a priority before working on a construction site, regardless if you're already an experienced worker.
Participating in safety training is one of the best ways to prevent hazards and risks in construction. This training teaches construction workers how to identify and prevent risks, paving the way for hazard prevention. Safety training also serves as a consistent reminder of the importance of following safety rules at work.
Use Proper Equipment
You'll increase your risk of accidents and injuries if you don't use the right equipment or don't know how to properly use them on-site. For example, not wearing a hard hat at a construction site could lead to a serious head injury and can leave long-term effects on your health.
Another way to prevent risks and hazards in construction is by using on-site equipment at all times. In general, the required safety gear when working on a construction site includes a hard hat, safety glasses, gloves, construction vests, work pants, and leather boots. If you're working with toxic chemicals, you should be equipped with the proper protective gear, such as anti-slip boots, masks, and protective bodysuits.
Observe Good Housekeeping Practices
In the occupational setting, housekeeping means the routine organizing and cleaning of the workplace. Good housekeeping practices are crucial on a construction site because it minimizes risks and hazards while improving the efficacy and productivity of each worker.
The following are some of the most common housekeeping practices to always observe when working at a construction site.
Designate an area for waste and rubbish: If you want your workplace to be free of any kinds of waste and rubbish, allocate a specific area to put them. This could be a waste disposal bin that segregates materials for landfills, recycling, or reuse.
Stack materials safely: Poorly stacked materials are safety risks because they can topple over or block access to routes. Prevent any of these from happening by making sure that you stack on a level surface.
Clear all access routes: Never leave materials, tools, and benches in corridors, gangways, or other areas that might impede other workers' escape. All of the access routes in your job site should be clear from any debris at all times.
Put tools away when you're done: Always put tools in their designated storage spaces once you're done using them. Never leave tools lying around as these might cause slip and fall accidents or affect other workers' productivity.
Fix broken items: Fix broken tools as soon as possible. If you can't, have them replaced right away. Part of good housekeeping is to ensure that all tools on the construction site are in perfect working condition.
Participate in Safety Meetings
Safety training is often done before the start of a project. Although beneficial in preventing risks and hazards on-site, construction workers need regular reminders to refresh their minds. This is especially important if the project runs for several months or even years.
One way to guarantee your safety when working on a construction site is to participate in safety meetings. These meetings are usually held weekly or daily by the supervisors and serve as a reminder of what workers should do or shouldn't do on-site. Safety meetings also provide workers a clear understanding of what the firm's safety measures are and why it's essential to follow all of them when working.
Follow Safety Signs
Regardless of how experienced you are as a worker or how familiar you are with the construction site; you should never neglect the safety signs posted. You should consistently follow all of them to maintain your safety and productivity at work.
Safety signs are posted in different areas on a construction site to serve one major purpose — to prevent workers from getting injured or being involved in accidents. As a worker, it's also crucial that you understand the meaning of all the colors used in these signs:
a) Red means danger
b) Yellow means warning
c) Blue means mandatory
d) Green means emergency escape
If you encounter a safety sign unfamiliar to you, make sure to ask for help from the supervisors before you begin the project. Never assume that you can learn the meaning of the sign as you start working, as this will only increase your risk of injuries and accidents.
Take Regular Breaks
It's common for construction workers to work non-stop during the day. This is especially true if projects were given with tight deadlines. But do you know that not taking breaks can only do more harm than good?
To prevent risks and hazards in construction, always take breaks whenever you're working. Taking occasional ten-minute breaks can help avoid physical injuries and muscle strains as it allows your body to momentarily rest and flush out the lactic acid from your muscles. Taking breaks also enables your mind to take a break from strenuous focus, making it easier for you to make smart decisions.
Prioritize Safety
A career in construction can become your key to personal and professional development. However, before you can achieve this goal, it's crucial to prioritize your safety at work 24/7. Your career will never progress if you end up being injured at the construction site.
If you're already working on a construction site or about to do so soon, incorporate all of the tips here into your daily routine. All of these should be observed whenever you're on a construction site to ensure your safety and efficiency as a worker!