The roof is an often-overlooked aspect of the house even when a large-scale renovation is taking place. If a damaged roof is not repaired in time, it can cause a range of problems from mold and bacteria accumulation to structural deficiencies that can cause roof leaks. Timely inspections of the roof are important so that you can repair issues when they start to show.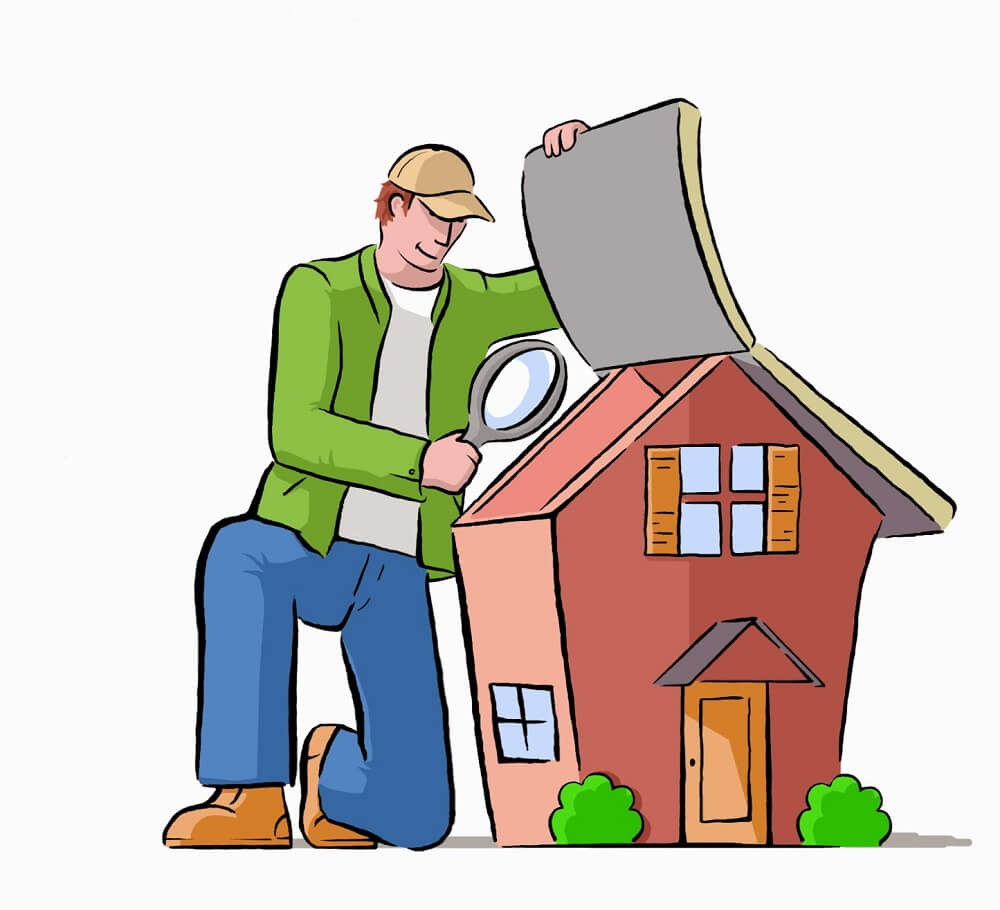 A Professional Inspection
If your roof is tricky to climb up on you can always hire a professional inspector to check the state of the roof for you. They are trained to balance themselves on heights and have a sharper eye for broken tiles, mildew growth, or steadily growing water damage. Not to mention a professional will be able to give you an action plan and a price quote to tackle the damage on your roof.
If you are keen to inspect the roof yourself, use binoculars to get a better look (or use a drone camera and avoid climbing on top). Ideally check the skylights, tiles, roof gutters, pipes, chimney vents, and any television dishes you have up there as well. Use your sense of smell as well as sometimes mold or other types of fungus may be hidden from sight but there will be an odor that you can detect.
Inspection of Various Roof Types
Roofing is carried out with a variety of materials and each of them have their own upkeep and some are more prone to certain types of damage.
Metal Roofs - If your roof is metal (aluminum, copper, and iron, steel) then your major concern will probably be weathering and rust. Metal can get loose from the seams so inspect those as well. Other than that, metal roofs usually last very well and require little maintenance.
Asphalt Shingles- Asphalt roofing gets affected by exposure to the weather over time and it can begin to fall apart. It can get damaged and decompose to granular deposits that can get stuck in pipes and roof drains. The shingles can also curl up or loosen or form cracks on their surface. New shingles can be placed on top of old ones so it is comparatively cost-effective to redo the roof entirely if need be.
Composite Roofing- Composite tiles are for roofs that cannot take a lot of weight so they are typically very vulnerable to damage. These require roof inspection at least every 6 months especially if the weather is more damp than usual.
Terracotta And Sand- These are two types of popularly used clay roofing tiles. These types of tiles are more prone to breaking from snow, hail, continual rain, and other weather elements. They can chip off and break creating a cavity for mold or debris like dead leaves.
Wooden Tiles- Wooden tiles have the natural life of wood but termites, mold, and water damage are always a concern.
Skylights And Structural Additions
If your roof has a chimney or a skylight, these do require regular cleaning and inspection to ensure they are not clogged or harboring bacteria and fungus. While skylights are typically made with shatter-proof glass, you can still have cracks from snow building up or a hailstorm. Replacing a skylight entirely may also be necessary if your house is more than 20 years old so be sure to ask a contractor about it.
Roof flashing is another essential part of the roofing material as it redirects water away from chimneys and walls and this prevents water damage or mold from accumulating. Roof flashing materials are typically copper, steel, or aluminum. At least once a year have a thorough check-up if the flashing material is in place as it can get uprooted and start sliding down. Furthermore, check it for rust or signs of corrosion.
Drainage Is Key
The roof's gutters need inspection several times a year because they can get clogged and that can cause organic material like leaves to build up which leads to mold and other allergens that are harmful to human health. Not to mention the accumulation of dirt, debris, and organic material is poor hygiene and will result in odor and water damage.
Since the water from rain and snow will not be able to drain properly, it will keep standing on the roofing material causing it to deteriorate faster. The effects of this will also be visible in the interior of the home as the same dampness can spread to the walls causing all manner of problems with breathing.
Downspouts need to be regularly checked and unclogged so water drains properly and is not diverted to other parts of the house such as the attic or the basement. Checking the drainage regularly is an excellent example of preventing damage before it spreads and that is sensible both from a financial and a health perspective.
The Damage Within
Sometimes there are signs in the interior of the home that give away the situation on the roof. Be mindful of water damage seeping into the walls, above or behind cabinets and exhaust fans, and along skylights and roof vents. Any roofing expert you hire will trace the problem to your roofing material having deteriorated or there being a drainage problem. In many cases, if your roofing tiles have not been significantly damaged, you will be able to minimize the cost by repairing the plumbing.
If you have an attic the damage may be most visible there so make a habit of going up regularly to check for signs of water damage, insect infestations, and mold and mildew growth, and so on. A great deal of successful roof maintenance is all about prevention and inspection. If you live in an area with turbulent weather, consider getting house insurance that will go towards covering the cost of roof repair or replacement if the need arises. Many insurance policies targeted at homeowners cover roof damage caused by the weather or other events but you may still need to pay for damage that is done over time through wear and tear.