Whether you're working on a residential, commercial, or industrial project, the most critical aspect is open communication lines with your clients. The construction business is fast-paced, dynamic, and typically involves significant financial investment. Your best chance at building robust, long-term relationships with your clients is by delivering per their specifications. To do that, you'd connect with them at every step through the project's progress, providing updates and answering queries.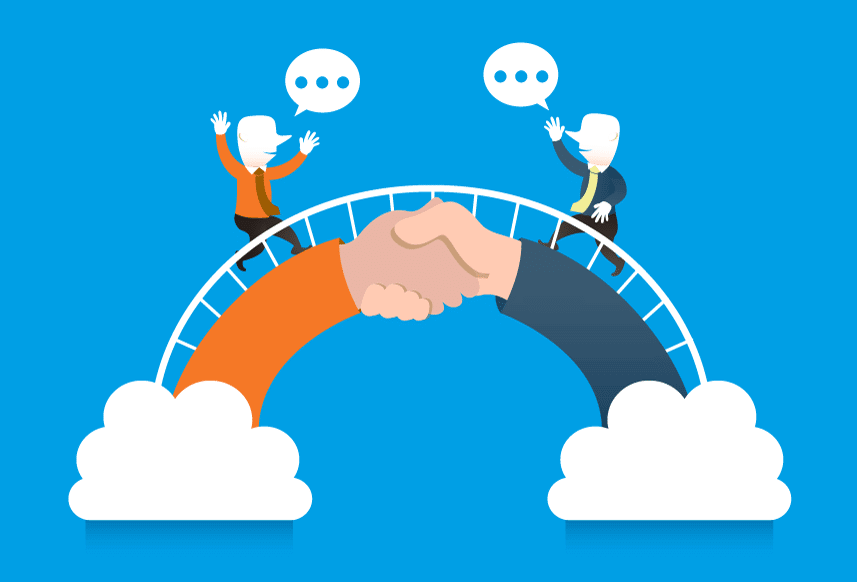 Here's some added information on how to complete the task with complete customer satisfaction.
Build a Personal Connection
Make sure to connect with your clients like friends and earn their trust and confidence in your expertise. Provide details of completed projects along with references they can check. Learn the art of listening effectively by maintaining eye contact and repeating their criteria, so you understand them clearly. You must realize that most clients are laypersons who don't comprehend the intricacies of the construction process. Most of their knowledge comes from the internet or friends who have invested in similar projects before. You'll patiently explain your standard operating procedures and why they've been put in place. Most importantly, you'll get an overview of their personality and lifestyles, which can help you develop designs they're sure to appreciate.
Work Out the Best Communication Channel
Being a busy construction professional, you're probably dealing with loads of communication from vendors, customers, contractors, and various other entities critical to the smooth progress of the task at hand. However, you must work out a communication channel the clients can use to connect with you for time-sensitive updates and queries. Would you prefer texting, emailing, or voice mail? Let your clients know how to reach you, and stay on top of all the important messages. This strategy helps you navigate communication with multiple clients when working on their projects while maintaining a record of the instructions you've received. As a result, everyone stays accountable.
Skip Industry Jargon and Stick to Layperson Terms
When communicating with clients, remember to ask questions and relay simple, concise messages without unwittingly throwing in construction industry jargon that they might not understand. Be very specific about the concerns you're talking about. If you must use a technical term, take the time to explain exactly what you mean. At the same time, avoid complicated explanations that will leave them more confused.
Present Straightforward Questions
Construction projects require careful attention to detail with regard for client preferences, every step of the way. But, when presenting questions, focus on the functionality users want instead of what they want to get. For instance, your clients request floating bathroom cabinets when they clearly have adequate space for standard cabinets. Check with them for the reason behind this choice and clearly explain why alternatives would be better. You could help your clients come up with a solution that suits their requirements perfectly.
Provide Detailed Updates Regularly
Considering the significant financial investment, it is understandable for clients to worry about how the project is progressing. Allay their concerns by providing detailed updates now and then. Talk about the steps you've completed and any hurdles that your team handled. In case you're dealing with setbacks and foresee potential delays, warn your clients well in advance because that could add to the final cost. Also, inform them of the efforts you're making to deliver on time. Being upfront about the project will build confidence in your integrity and work ethic. These are the fundamental reasons why clients work with specific contractors--it's all about trust.
Use Technology to Your Advantage
Visual Renderings
Technology has successfully streamlined how businesses are conducted in the 21st century, and the construction industry is no different. Invest in software, apps, and other online tools in every aspect of your projects, starting with developing designs to communicating with clients and efficient project management.
Get architectural apps to build 3D and multi-dimensional renderings of the spaces you're designing for the clients. Walk them through each room to give them a visual overview of how the finished product will appear.
Dynamic and Interactive Apps
Most apps are designed to be interactive and work well with mobile devices like cell phones, iPad, and tablets. You could also invest in apps that provide 360-degree views of the site and relay it to the client's phone. Before and after images are sure to impress them. Some of the more advanced apps also provide estimates of the cost of the finished project according to the pricing structure of the materials you choose. You can include and remove materials and arrive at instant cost estimates for the client to see.
Updates and Communication
All through the task's progress, you can take images and send them over to the clients. If you're working on a project with multiple stakeholders like, for example, a partnership company, you could use social media apps to create groups. Send out updates and other information using the platform and keep everyone in the loop. You'll save on the back-and-forth time for contacting each person individually and wasted resources in case the need for do-overs arises.
Deliver High-Grade, On-Time Outcomes
If you wish to grow your construction business, the simple and most straightforward way is to deliver. The finished project should impress clients with its high-grade aesthetics and functionality. You'll deliver on schedule according to the timelines you've committed, possibly even ahead of time. Stand by your work with efficient after-sales service to attend to clients' concerns even after the project has been completed. Once you build a long-lasting relationship, you can expect not only future projects, but also referrals to family, friends, and colleagues.

Regardless of whether yours is a small-scale operation or a large corporate, adhering to these ethics and principles is sure to help you scale your business quickly. Remember to keep in touch with clients and send them electrician Christmas cards and other Holiday greetings to show your appreciation for their business. They're sure to get back to you with more work down the line.