Small gardens can be really great because they're cozy and private, and when you maximize the space you have, you can enjoy them as much as possible. That's always a good thing because having a garden you can't spend time in (or don't want to spend time in) is such a waste.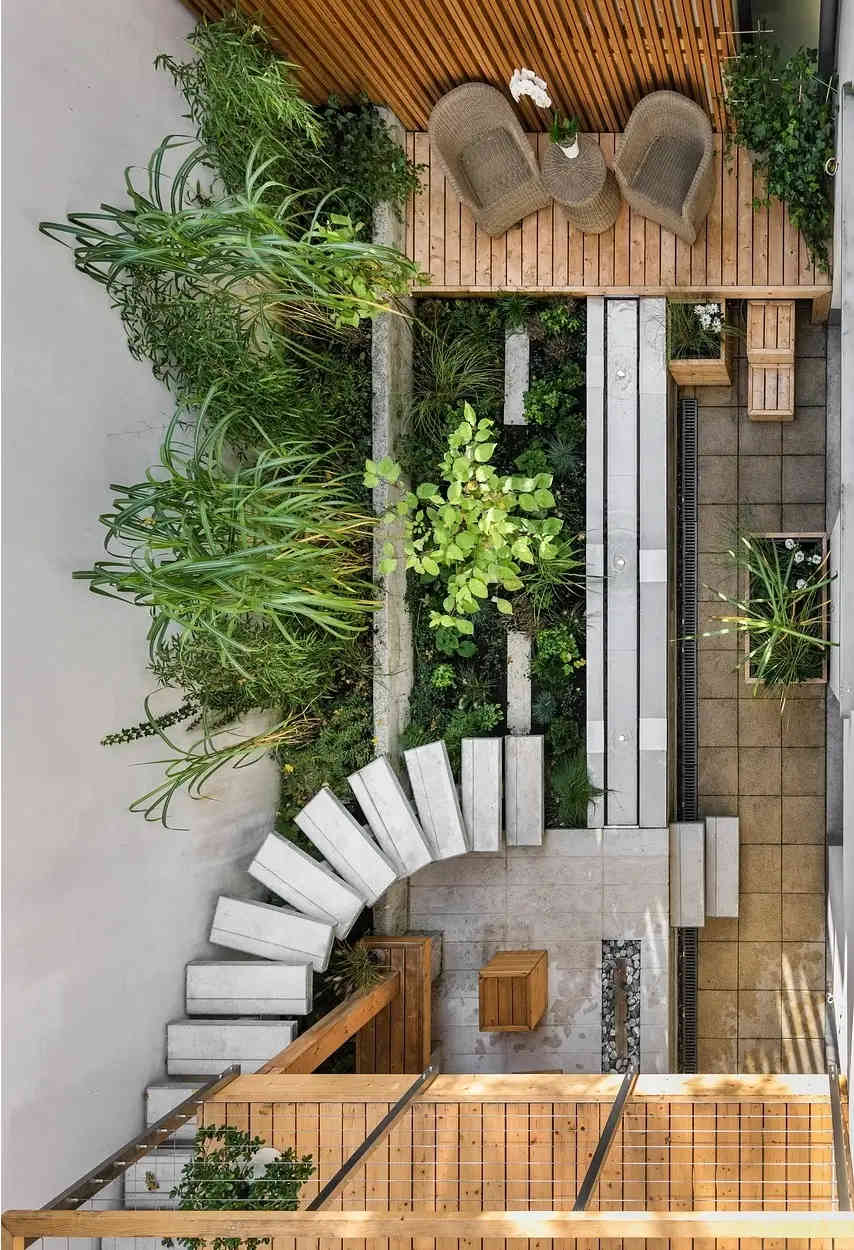 If you've got a smaller garden, don't worry - you'll find there are actually plenty of ways to maximize that space, so keep reading to find out more.
Outdoor Seating
One great way to maximize the space in your garden and really make the most of what you've got is to invest in some good outdoor seating that everyone can use - after all, if there's plenty of seating out there, you'll go out there more often and enjoy the space a lot more.
The key is to choose the right furniture otherwise you'll probably find that you're taking up a lot more space than you really need to. One thing to look for are chairs (and perhaps tables too) that can be folded up and kept out of the way when you need more space, and brought out again when you need the seating. Or what about multifunctional furniture that can help out with space, like a bench that also has storage in it?
Vertical Planting
Something else you can do when there's a lack of space in your garden, and you want to maximize what you do have is to use as much vertical planting space as you can. That will allow you to make the most of your vertical space while not taking away too much of the ground space that you might want to use for seating or an outdoor kitchen, and so on.
Start with some wall-mounted planters that can be hung not just on walls but on fences, trellises, and similar areas as well; these look fabulous when you pick the right plants, especially if those plants trail down towards the ground. Don't forget about hanging baskets as well - you can even get them ready-filled if you're not particularly green-fingered, and you'll instantly transform your garden into something truly lovely.
Tubs And Containers
Tubs and containers are a wonderful way to maximize space in your small garden because they're portable, so you can move them around wherever it makes sense and whenever you need to, cleaning a space for entertaining one day or the kids playing the next.
Of course, a lot of the time, you'll have them in one place, either in flowerbeds or on your patio. If that's the case, you'll need to make sure the base they're on looks great, so weed well and browse new patios if that's something you need - it can make all the difference.
Play With Angles
Sometimes you can't make more space in your garden, but what you can do is make it look as though there's more space, and that's often just as good. That's where playing with angles comes in because the way you position things and place various elements can change the entire look and, crucially, the perspective of the garden itself.
One great idea that proves the point is having a diagonal pathway - they'll lead the eye and give the impression that the garden is longer than if you had just a straight path from one end to the other. You can also try zigzagging borders because that gives the impression of movement and depth and, of course, more space.